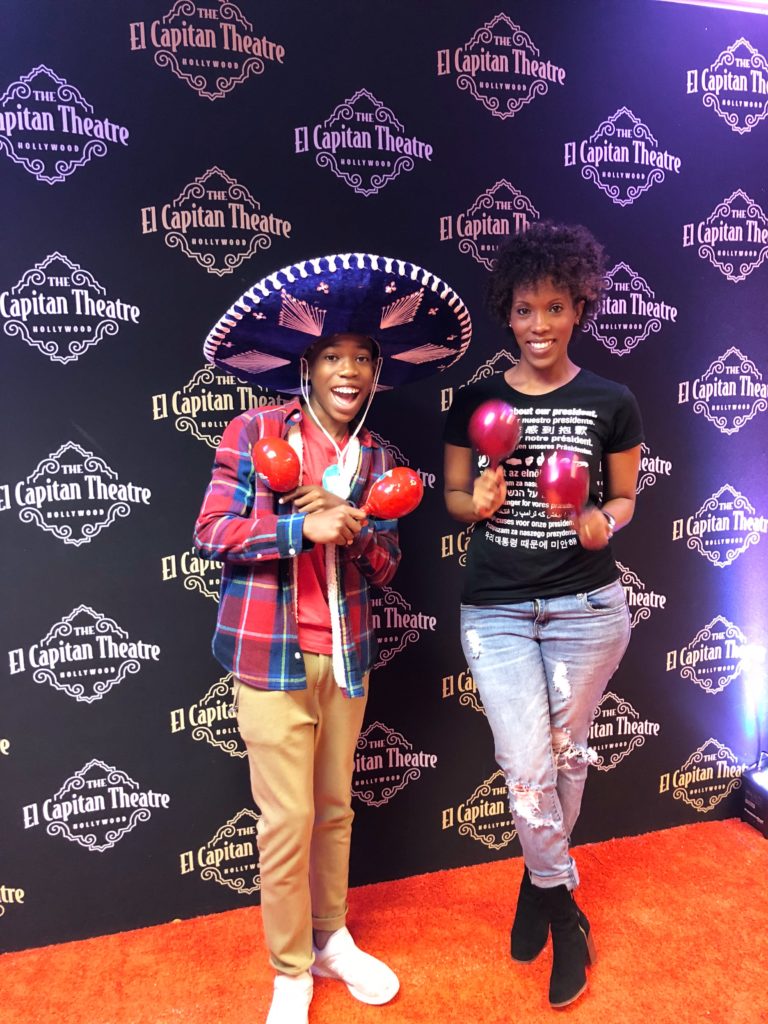 When I received my Headline "Sorry About Our President" t-shirt I could not wait to wear it out.
I wore it to the Coco movie.  I forgot I had it on, but as I stood at concessions the staff began to compliment my shirt.   As I grabbed my goodies I rushed back to my seat to tell my kids about my compliments.  They rarely think I am cool.  I had to let them know others think I am.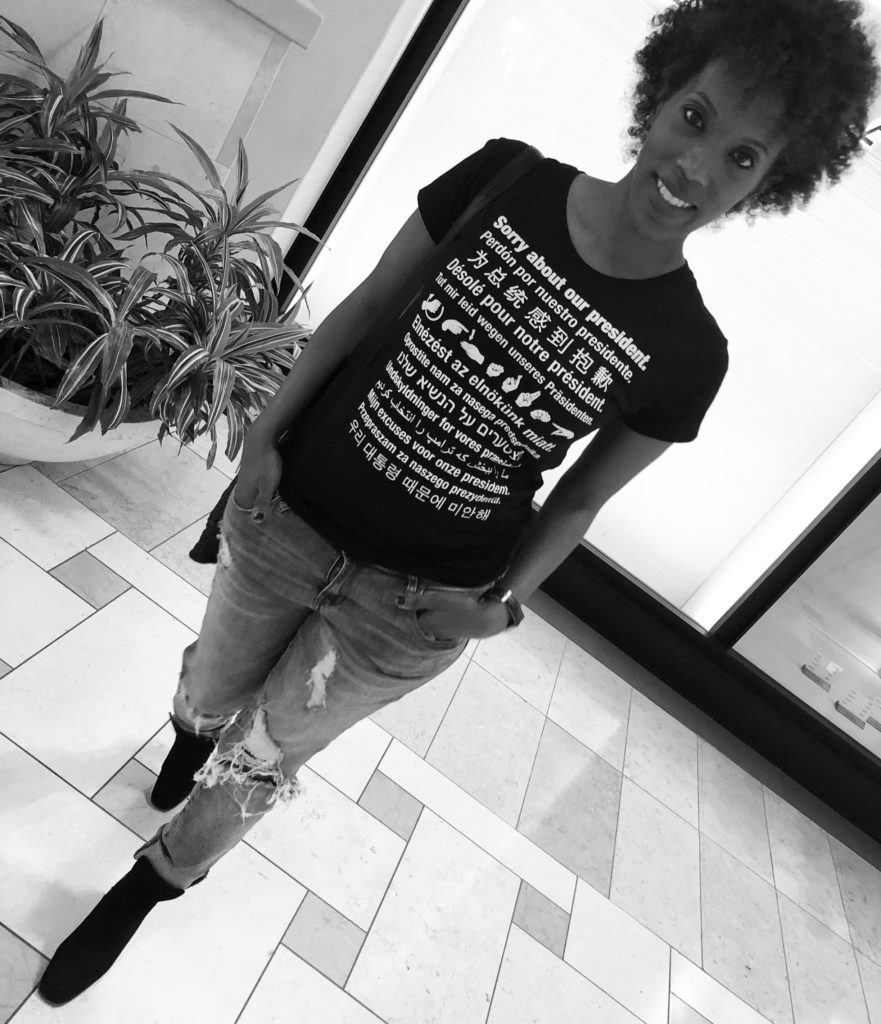 The compliments continued throughout the day.  Everywhere I went people stopped me.  While I was dining out for lunch,  one guy sitting across from me was excited to see that there was translation in his language.
The "Sorry About Our President" t-shirt concisely apologizes for whatever our Dear Leader did today in 14 different languages, including Spanish, Mandarin, German, Hebrew, Farsi, Korean, sign language, and yes — Slovenian. No more explaining. Just let your t-shirt doing the talking.
After wearing my Sorry About Our President shirt I wore my "Dance Like Russia Isn't Watching" t-shirt.  Of course I had to do a little dance while wearing it.
Headline apparel says, "Give it all you've got. Don't worry about about the consequences. Or what other people might bethinking. Or the fact that the Kremlin has bugged your hotel room with secret cameras so that they could blackmail you after you become President of the United States. Just go for it!"
I also received a Don't Stop Believing slouchy tee as well.  I turns a few heads also.  If you know the song.  You get it.
I am not the only one who gets a kick out of wearing Headline apparel.  The following celebrities are wearing Headline apparel and making a fashion statement.
Debra Messing (Will and Grace), Lena Dunham (Girls), Olivia Wilde (House; Alpha Dog) and Clint Watts (CNN/News Contributor): Wearing Headline's "Dance Like Russia Isn't Watching" t-shirt.  Visuals via Twitter: CLICK HERE
Chelsea Handler (TV Host/Netflix) and Travon Free (with Rosie O'Donnell and Trevor Noah); Travon is an actor and comedian/writer for Samantha Bee: Chelsea and Travon have both been spotted wearing Headline's "Sorry About our President" and Travon has been spotted wearing Headline's "USA, USA!" t-shirt with Trevor.
This line of Headline apparel are great way to make us laugh during these times.
These shirts  high quality t-shirts are the perfect holiday gift.
Happy Holidays!