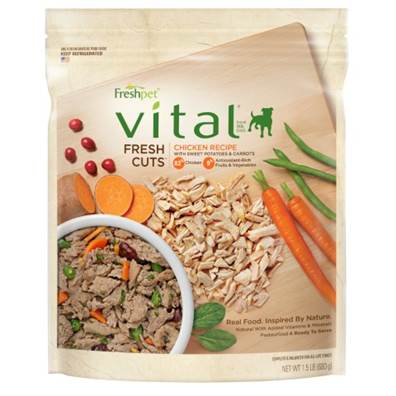 Finding a good brand of dog food for your dog or puppy can be a bit challenging.
About ago month,  I introduced Freshpet Vital Cuts Chicken Recipe  to my puppy.   She had only eaten dry dog food.
As I prepared the fresh cut chicken in her bowl  she anxiously jumped around and vigorously twitched her nose with much anticipation.  She was eager to eat the contents in her bowl as this would be the first time her little tummy would taste something new and different than the dry, flavorless food that went went half eaten.
I gradually added Freshpet dog food to her dry food.   After I saw that she was fine, I completely stopped giving her dry food.
I am happy that we started her with New Freshpet Vital Cuts Chicken Recipe For Dogs because it is freshly prepared meal specially crafted for your dog.
Freshpet knows a growing number of consumers are making their own dog food.  However, it may not have the right balance of protein and nutrition for their dogs. This is why Vital hand-crafted Fresh Cuts. It provides the goodness of a home cooked meal with a medley of shredded chicken, antioxidant-rich cranberries, and vegetables like sweet potatoes and green beans for the optimal mix of protein and nutrition.
I was a bit nervous to introducing her to fresh dog food because I was not sure if her tummy would be able to digest it well.  This was a concern because our previous dog would get sick every time she had moist dog food.  I was relieved when my puppy did not get sick after she had eaten it for a few days.  This was a totally different experience than I had with my first dog.   I have now been feeding my puppy Freshpet products and she loves them.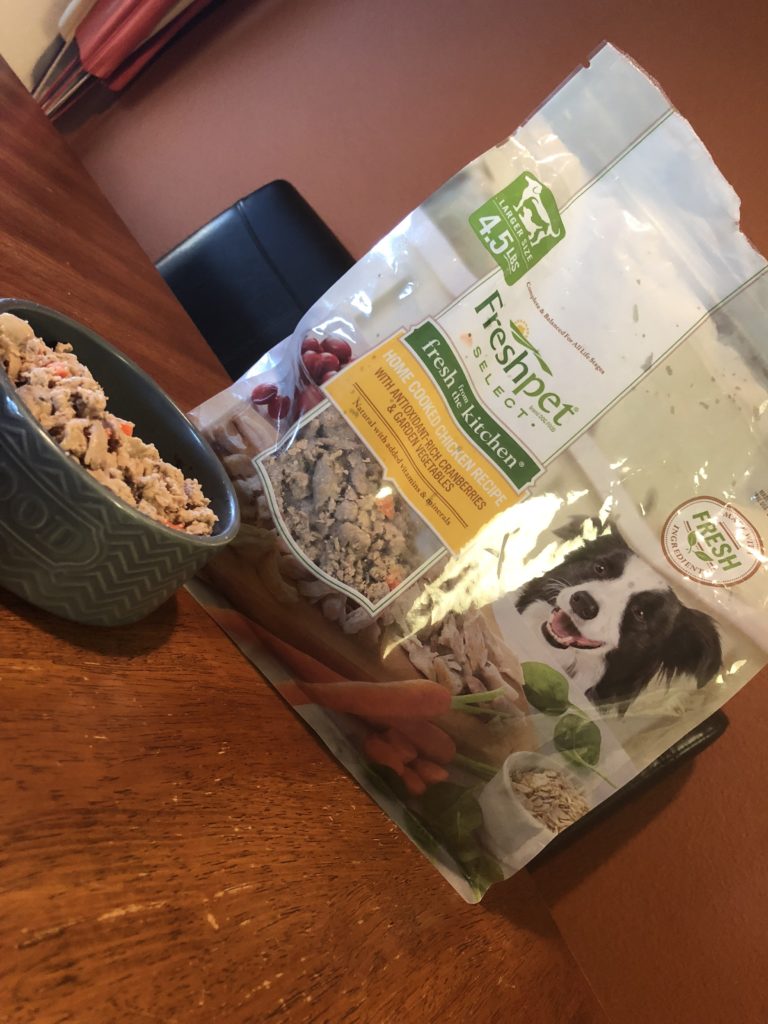 She has gotten a little picky and wants some variety when it comes to her food.  I have had to mix it up a little and get her different varieties of Freshpet.    I have gone to Target and Albertsons and have gotten her Freshpet Select.   She likes it just as well if not more than Freshpet Vital.   I did get a package of Freshpet that had grains and I am not sure if that went too well.  Now, she is only eating grain free dog food.
Vital Grain Free recipes were created to mimic the ancestral eating habits of dogs and cats with the benefits of leading edge nutrition. All recipes contain 80% or more fresh poultry, meat or fish plus leafy greens and dark berries for powerful antioxidant support.  Available in single-source, multi-source and novelty protein varieties, like salmon and bison.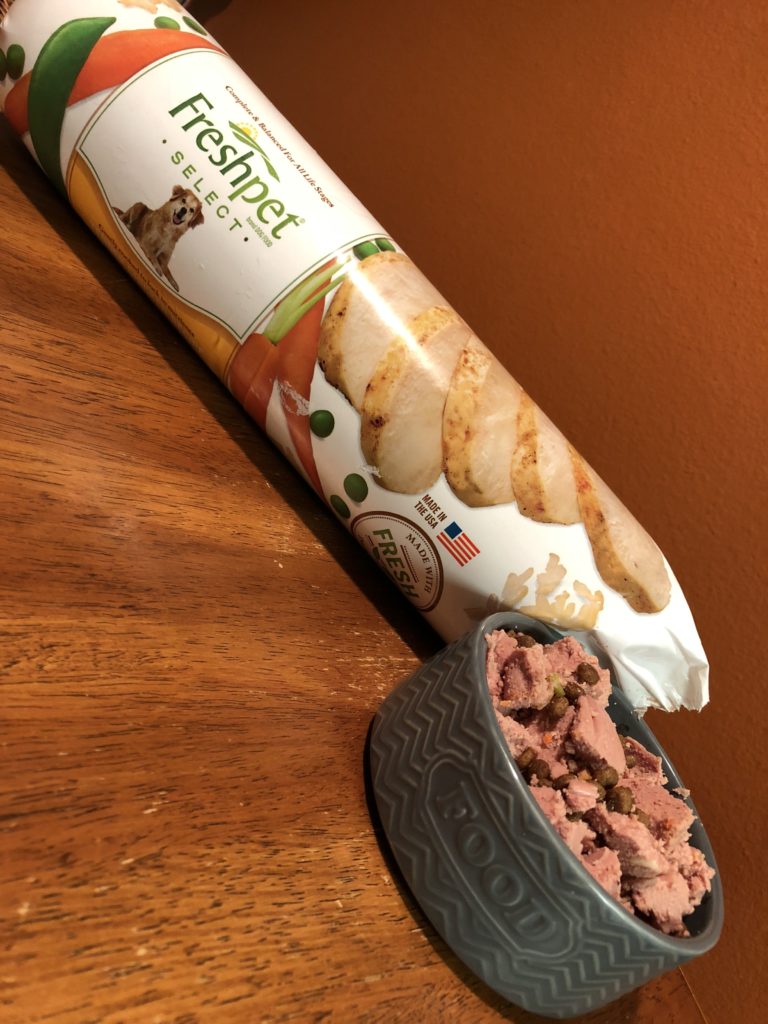 Since my puppy has been eating Freshpet products she has gained some weight.   In the beginning she would lose her mind when it was feeding time.   It was as if she thought she was not going to ever get it again.  Some time as passed and she calmly waits for me to prepare her food.  She calmly eats.  She knows that there is more to come.