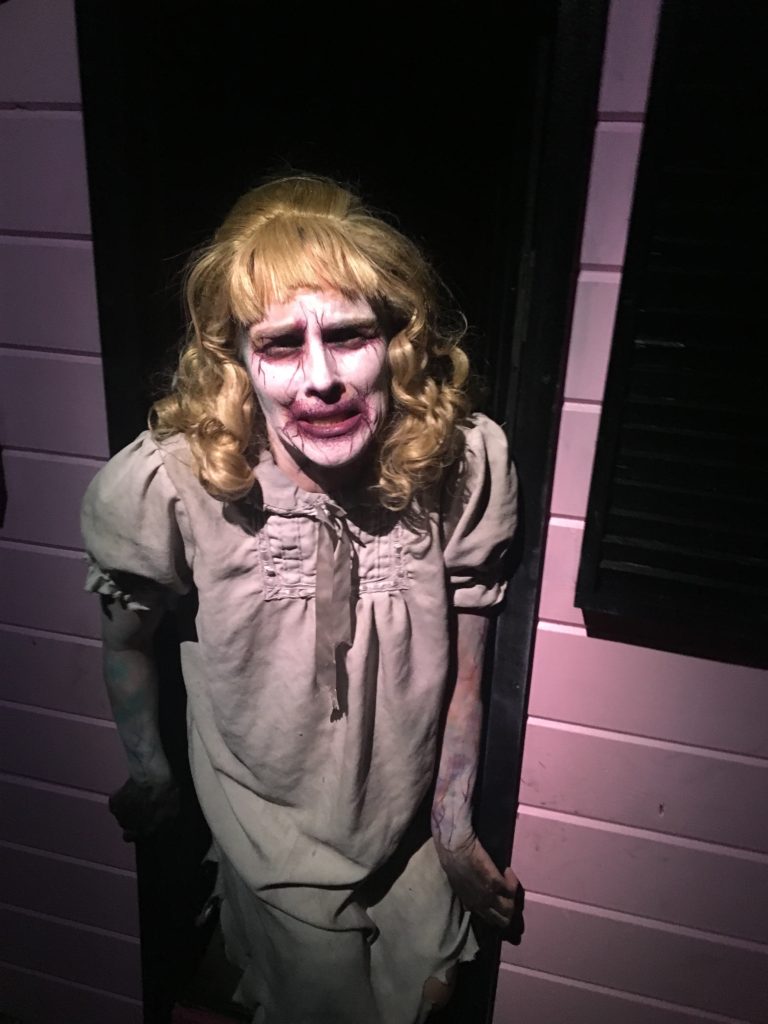 After going to Queen Mary's Dark Harbor a couple of years ago I vowed that I would never go again, because it scared me.    I broke that vow last Thursday by attending the opening night of Queen Mary's Dark Harbor.
My friend Rob always insists I never invite him to anything good and has been wanting to experience Dark Harbor.    I do not know why he wanted to go so badly because on our way to the Queen Mary I told him I was scared and would be jumping all over him.  He said, "No, I will be jumping all over you…"  I could not believe him.  I immediately thought, Why were going and who wants to be scared?
Things got real when the ships captain welcomed us.   We anxiously awaited for the doors to open.  We were ready to be scared.

As soon as the gates opened the fun began.   At first my adrenaline was pumping at an extremely fast rate.   Screams, laughter and excitement filled the Queen Mary.  We did not know which direction to head in first.  Should we do maze, eat, watch a show, sit in the cabana or ride the swing.  There was so much fun to be had.  This were questions many adults attending this event had to answer.   It felt like I was a child again without a care in the world.  The only thing I was concerned with was  figuring out how was I would survive this and questioning myself about my decision to attend this event once again.   As fear seeped through me I found myself wanting to go on to the next  Queen Mary haunted maze.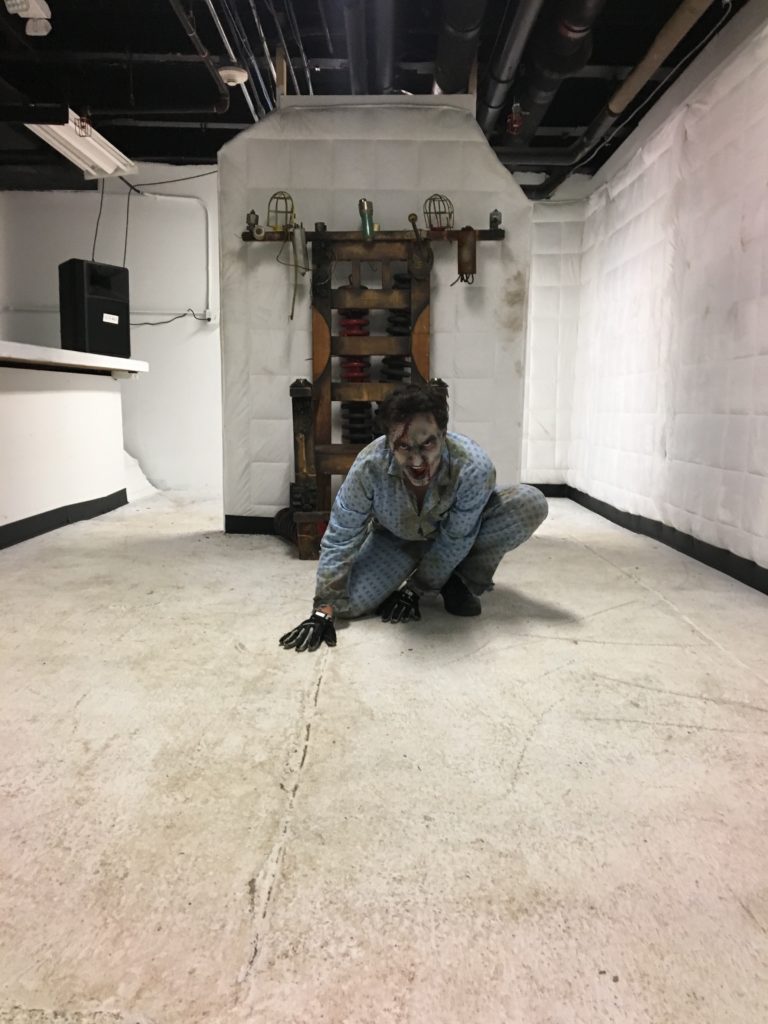 There was no stopping us.  We walked in fear, but said we were fearless.  We were only fooling ourselves.  During each maze we were trying to overcome our fear.  We tried to visit all of the Queen Mary attractions on this night.  It was kind of hard to do because we were trying to enjoy the entertainment and food while taking couple of breaks.
The Queen Mary Horror nights mazes include:
LULLABY- Descend into the depths of The Queen Mary as Scary Mary, the youngest Dark Harbor spirit gathers mortal playmates to fill her terrifying playground.  Rob was trying to join her in her game of hide and seek.  I was trying to get out as fast as I could.
B340 – Journey through the terrifying mind of Samuel the Savage, and find out the truth behind state room B340.  There is no way out but his.
SOULMATE – There is a masquerade ball aboard the Queen Mary and Graceful Gale is searching for her eternal soulmate.  I think Rob and Gale really liked each other.  We needed to get out in a hurry.
FEAST – This is new.  Come make a reservation to where the dead dine on the living.  What better way to spend eternity than with a full belly or someone else's.
DEADRISE – Board if you dare, and run for your life from Half Hatch Henry and the vengeful souls of this long last warship, previously buried beneath the waves.
CIRCUS – Face your nightmares as you fight your way through the horrors under the Ringmaster's big top.  We hit a dead end in the mirrors and needed some direction with a full line of people in tow.
INTREPID- Experience the legend of the Iron Master as you board the express to iron hell.  Traverse the Scottish ship yard through Mary King's Cross and into highlands.  But, be careful as it's filled with spirits and legendary creatures.
PANIC 4-D – Throw on your specs for a nail-biting 4-D virtual 8 minute maze in the Queen Mary's State-of-the-art 4-D on board theater.  Available at ticket book for $5.
RIP LOUNGE – See and be seen above the rabble below, mingling with the monsters of Dark Harbor and sipping the poison of your choice.
Rob and I stayed true to our word despite the fact he claims he did scream or walk briskly.  There were a few times he said, "Come on Keke."  Once one of the monsters began to repeat him and that really freaked me out.  There were times I moved quickly and there times I was frozen.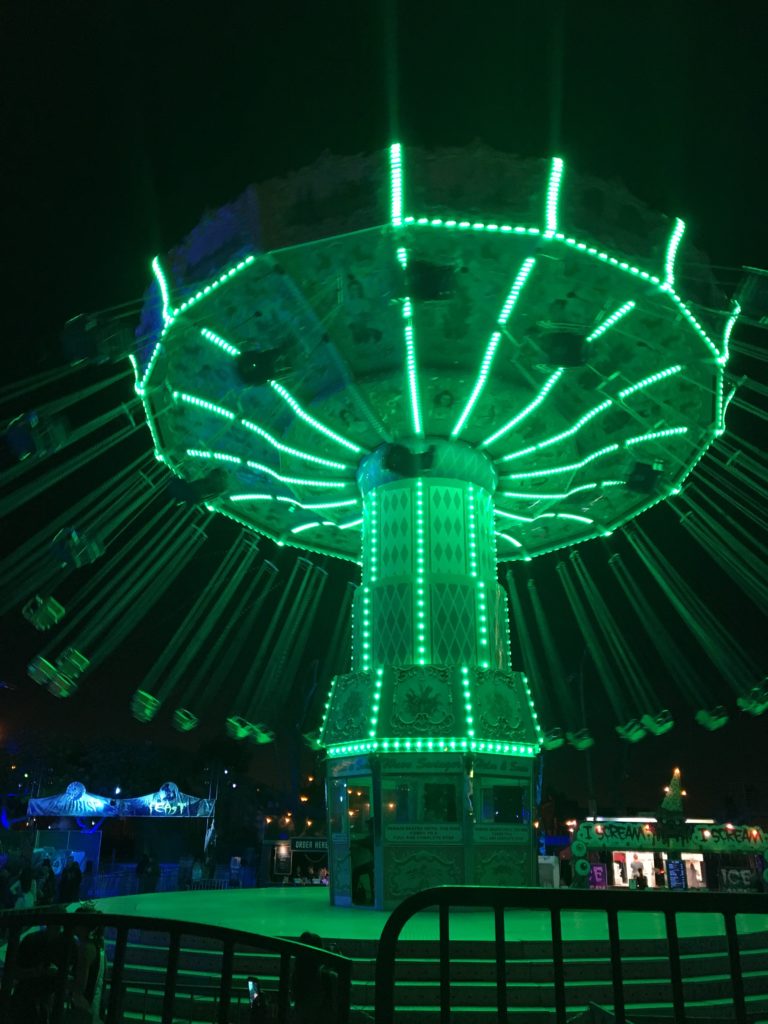 I was most calm when I sat in a cabana listening to music and mingling while Rob rode the Michael Jackson swing from Neverland Ranch.  As he shared his experience on Facebook Live I sat comfortably until I noticed a Dark Harbor monster trolling around below my cabana.  It was not as scary as when I saw them in the maze.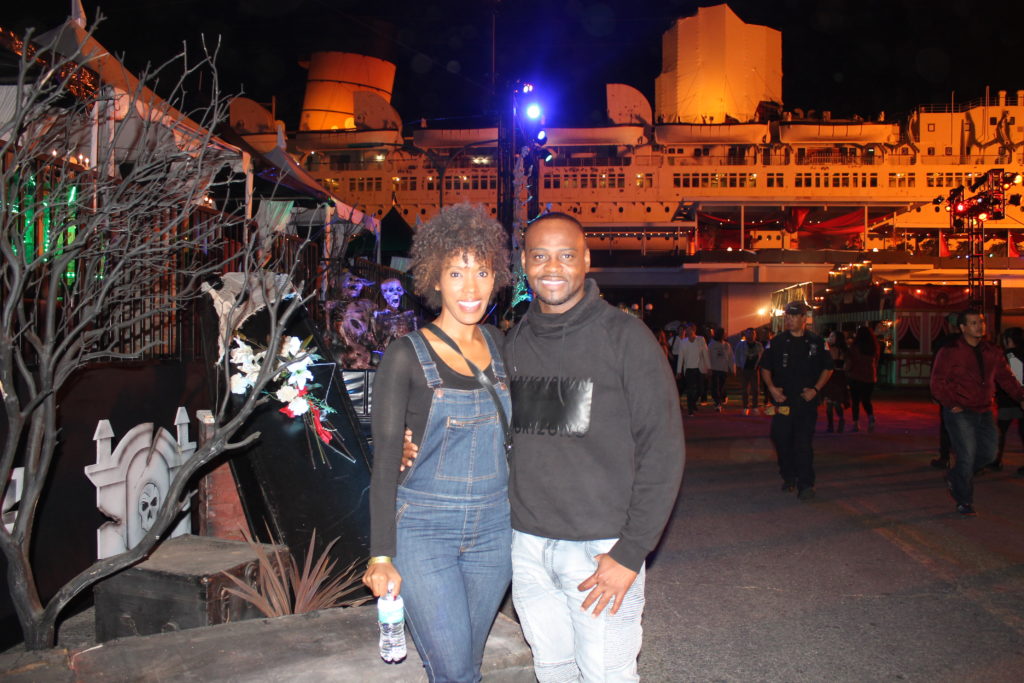 Dark Harbor was  what we expected and more.  I had a fun time with my friend Rob.  We had so much fun we are ready talking about  attending next year. 
If you are looking for scary things to do on Halloween or leading up to Halloween you have to visit Queen Mary Dark Harbor.   You have until November 1 to go.  They say fear lives there.  After our experience I agree.