Last Saturday my family attended The Nut Job 2 premiere.   Before the movie began we attended a premiere event hosted by The Moms.   We were all looking forward to seeing the film, but I scored major points with my son we he learned the Nut Job cast would be there as well.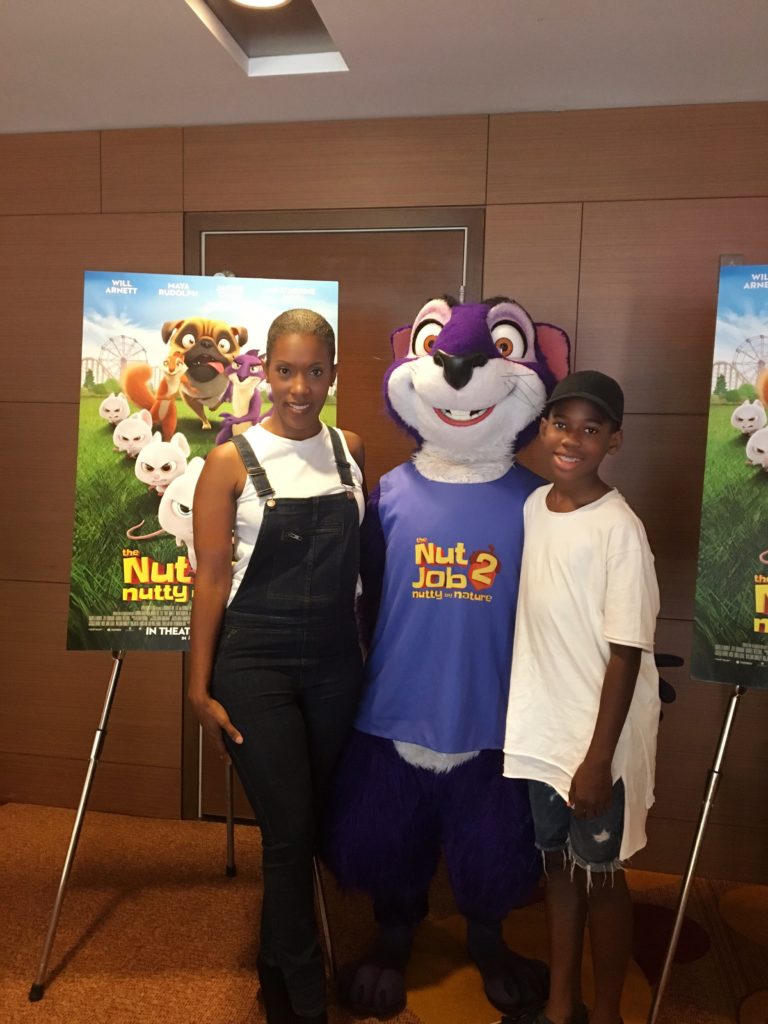 As we mingled a surprise guest appeared, Surly!  I think everyone in the room wanted to get a picture with Surly.   After Surly received such a warm welcome we were all ready to hear what the cast (Will Arnett, voice of Surly, Maya Rudolf, voice of Precious, Gabriel Iglesias, voice of Jimmy and Bobby Moynihan, voice of the mayor) had to say about their new movie.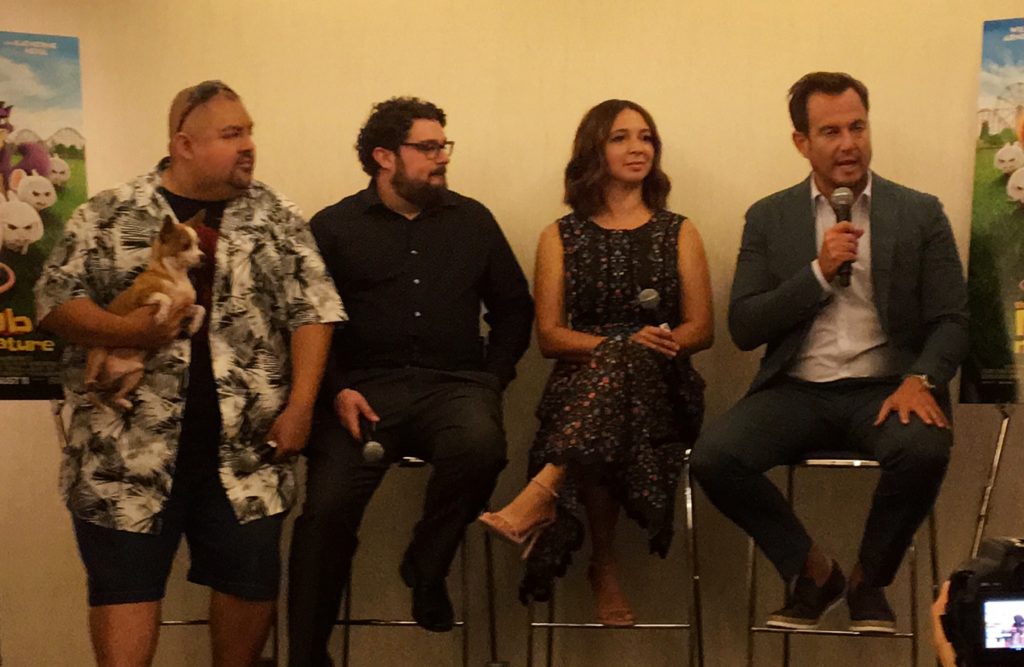 My son was aware that Will Arnett would be at the event, but when he saw Gabriel Iglesias he was loud whispering, "Mom, I know that guy!  I really like him!"  Iglesias walked in with his cute chihuahua that sat through the entire event so nicely.  I do not think my puppy would have done that.
The laughs began as the cast of comedians began to discuss the movie.  I loved the interaction and connection they had.  They were all so down to earth and hilarious.  I could have listened to them all day.   I know when filming an animated film the cast are rarely in studio together and that was the case with this cast.   Rudulph and Arnett were old friends.  Iglesias joked about finally being able to buy a car with air conditioning since he got this job and Moynihan mentioned being a new dad.  There was non stop laughs.  When it was time for us to all leave to see the movie I secretly did not want to leave.  I was enjoying myself.
Meeting the cast was definitely the highlight of our day, but seeing the movie was awesome! The Moms always host the best events.  The Nut Job 2 will be in theaters tomorrow.