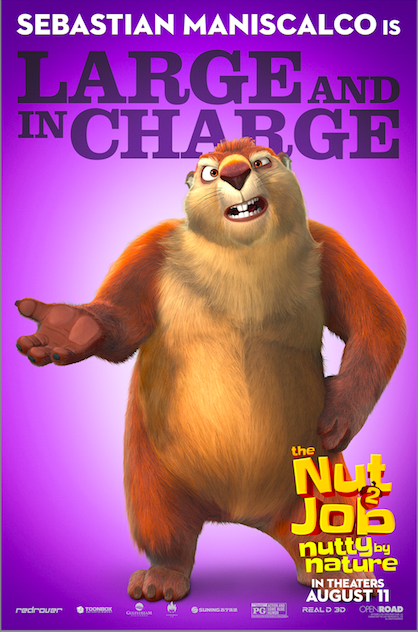 The Nut Job 2: Nutty By Nature will be in theaters August 11, 2017 and I am giving away a Nut Job 2 prize pack!  Good luck!
Enter for your chance to win:
– 4 movie tickets to see the film
In NUT JOB 2, Surly Squirrel (Will Arnett) and the gang are back. We are once again in Oakton where the evil mayor has decided to bulldoze Liberty Park and build a dangerous amusement park in its place. Surly and his ragtag group of animal friends band together to save their home, defeat the mayor, and take back the park. NUT JOB 2 also features the voice talent of Katherine Heigl (The Nut Job), Jackie Chan (Kung Fu Panda 3), Peter Stormare (Penguins of Madagascar), Bobby Cannavale (Ant-Man), Isabela Moner (Middle School: The Worst Years of My Life), and Maya Rudolph (The Angry Birds Movie).