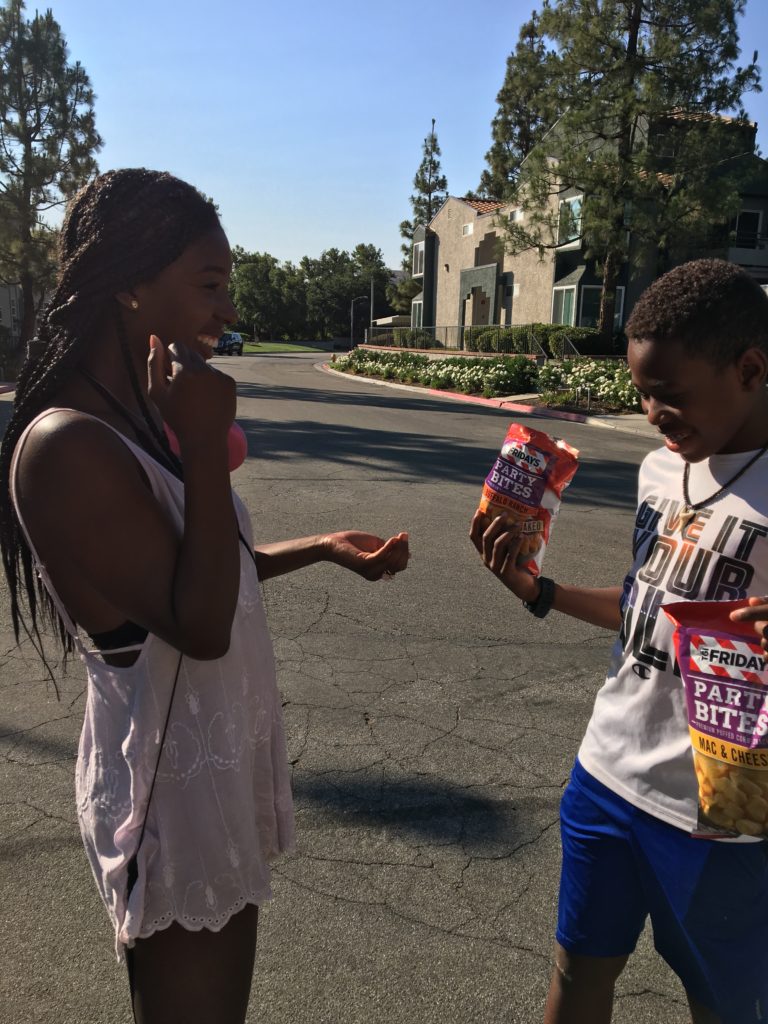 My family does not eat a lot of junk food, but when we do we make sure it is worth it!
Did you know that July 21 is National Junk Food Day?!  Talk about the best holiday EVER.  Join the people TGI Fridays Snacks to celebrate by indulging in some of your favorite junks foods – you deserve it.
The lineup for this special holiday includes awesome potato skin flavors such as Cheddar & Bacon, Loaded Potato and Baby Back Ribs – all dedicated to treat your taste buds and satisfy your tummy.
As the date approaches we had the opportunity sample TGI Fridays Party Bites.
One day when no one was home I decided I would try  a couple of bites.  None of the bags had been opened.  I decided to try the Buffalo Ranch Party Bites.   I love buffalo wings so it seemed only right to try these first.  Hey, I was only going to have three or four bites.  I opened the bag and I tried one.  As soon as I popped the first bite in my mouth I was hooked.  The crunchy taste of zesty cool ranch was so good.  As I chewed they literally melted in mouth.  Eating three – four had gone out of the window.  I could not stop eating them.  When there was maybe 1/4 of the bag left I decided I would save some for my kids to try.  Thank goodness I had another bag.   This bites are new, different and very irresistible.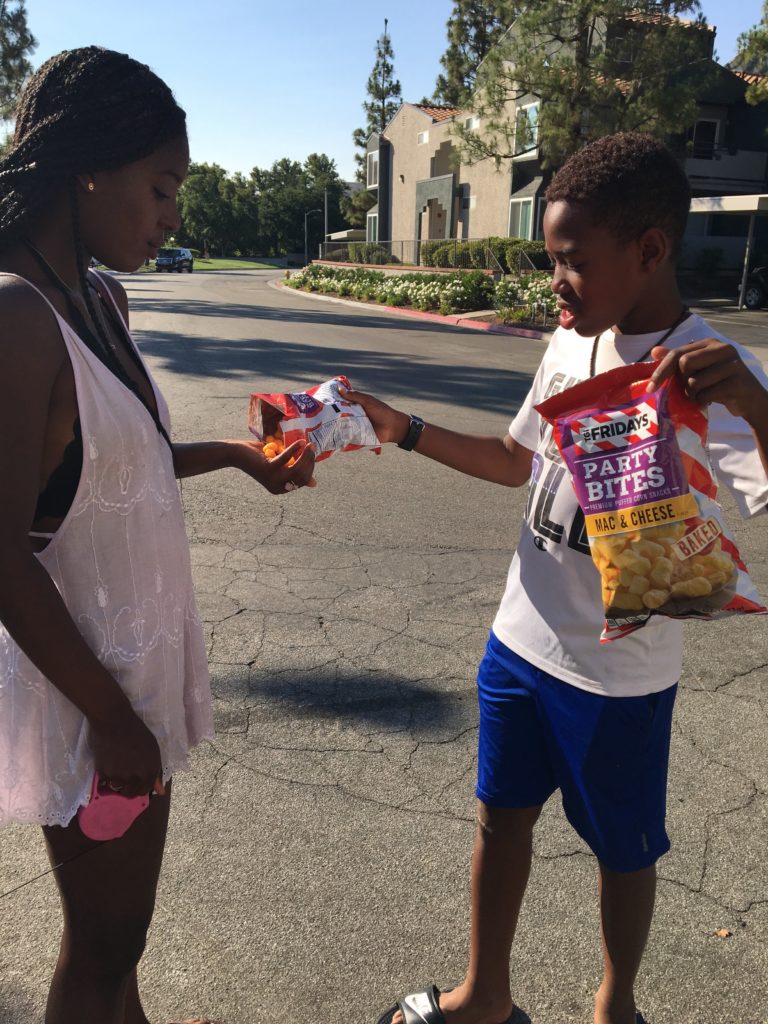 I do not think they bothered to eat the small portion I left them.  Yesterday  my son and daughter decided to try them and they had the same reaction.  These bites are so delicious!   While my son was sharing them with my daughter one dropped on the ground and our dog Journey got taste one.  We usually do not let her eat food like this.  I think she will be fine.  She even lost her mind.  After that she kept begging for more.
We have also been eating the Mac N Cheese Party Bites these cheesy bites are melt in your mouth as well.   They kind of remind me of a traditional cheese puffs, but with their own taste.  We love mac n cheese so these bites were an automatic hit with us.
After all this snacking I think we will be well prepared for National Junk Food Day.  Are you?