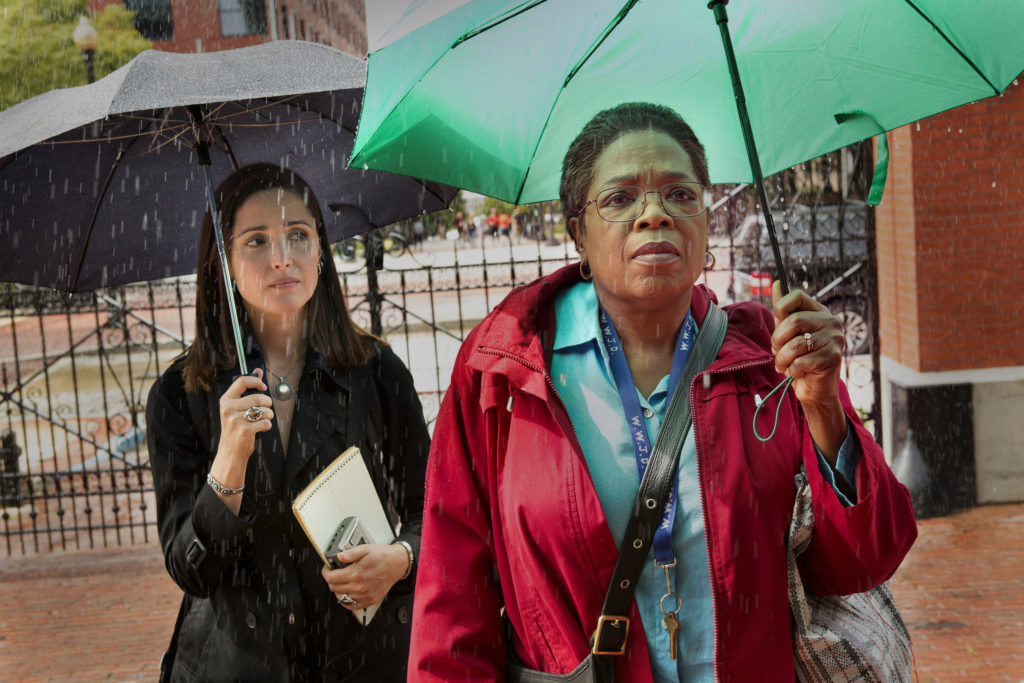 Last night I watched the Immortal Life Of Henrietta Lacks with my family.  It is now available for digital download and I am giving away one digital download code.
The Immortal Life of Henrietta Lacks stars Oscar nominee Oprah Winfrey and Rose Byrne in the adaptation of Rebecca Skloot's critically acclaimed, bestselling nonfiction book of the same name. Told through the eyes of Henrietta Lacks' daughter, Deborah Lacks (Winfrey), the film chronicles her search, along with journalist Rebecca Skloot (Byrne), to learn about the mother she never knew and understand how the unauthorized harvesting of Lacks' cancerous cells in 1951 led to unprecedented medical breakthroughs, changing countless lives and the face of medicine forever.

While watching this film, I do not think there was a moment that we did not feel heartache and compassion for Henrietta Lacks and her family.    I had not heard of Henrietta Lacks or HELA DNA until I heard that it was available on digital download.   I really wish this film had been in theaters everywhere.    This story needs to be heard.  People need to hear about the corruption, deceit, lies and betrayal of John Hopkins Hospital.  They also need to hear of the contributions Henrietta Lacks cells have made and are continuing to make even today.
I wanted to watch this as a family, because as African Americans we are proud of the many contributions our people have made to science and history.  It saddens me that many of them go unnoticed.
We watched this film filled with emotions of heartache, empathy and sadness.   It was heartbreaking to see how the Lacks family was affected by the loss of Henrietta throughout their entire lives.  Although, this should not have happened I found it amazingly beautiful to see how one woman's cells has changed the world by saving and creating lives.
I absolutely loved the cast.  Oprah was amazing in her role as Henrietta Lacks youngest daughter Deborah Lacks.   Like I said, I had not heard of the Lacks family or  their story,  but I believed I was watching Deborah Lacks.  From the way she walked, talked, showed emotion and loved her family.  I was moved.
It was incredible to watch as the relationship between Deborah Lacks (Oprah Winfrey) and Rose Byrne (Rebecca Skloot) blossom as they set out on their journey to find some answers and write a book telling the story of Henrietta Lacks.  Rose Byrne's displayed a willingness and determination to help the Lacks family despite their lack of trust.   I applaud her for trying to wrong a right that she had nothing to do with.  But, she made it her business.
There was never a moment that I did not weep internally or externally.  This was a powerful and moving story that I will never forget.
This is a film everyone needs to see.  I am so happy that I am able to give one lucky reader an opportunity to see this film.  Please enter and good luck!
a Rafflecopter giveaway