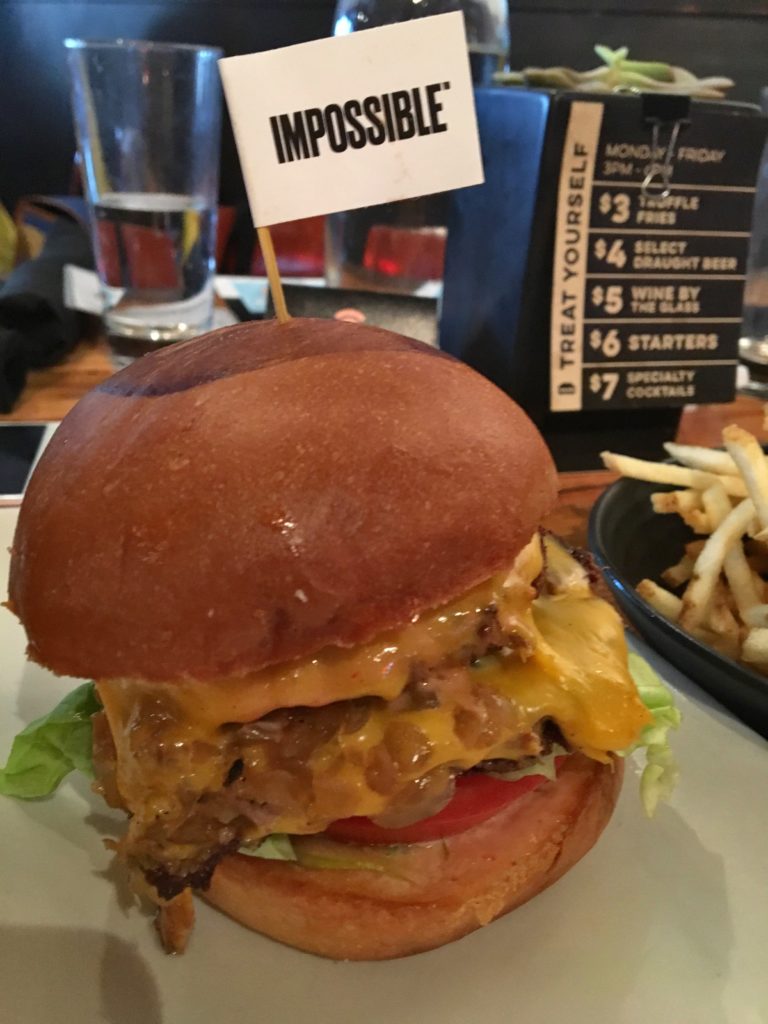 When I was invited to try the Impossible Burger at Umami Burger that was being introduced to its West Coast locations in partnership with Impossible Foods on May 18th, I almost turned it down because I thought it was a beef burger.  I have not eaten beef in over 20 years.   As I read through the invite I saw the words plant based.  Wait…this could not be right.  This burger looked just like a beef burger.   This definitely peeked my interest.  I was going to try the Impossible Burger.

Umami Burger has become the first and only multiple location restaurant group to feature the famous plant-based burger in the Los Angeles area. Available at nine Umami Burger locations, the restaurants include Santa Monica, Broadway, Arts District, Hollywood, Los Feliz, Costa Mesa, Anaheim, Pasadena, and Thousand Oaks.

The Impossible Burger was introduced to guest at the Umami Burger, Broadway location .  I think everyone in the restaurant anxiously awaited to try this burger.  My daughter tried her burger first.   When she bit into it I heard her say "Oh my goodness!"  But, it sounded like something was wrong.  I asked her if was she okay.   She looked at me and said, "This burger is so delicious!  You have to try it!!"   I could not wait for them to bring my burger to the table.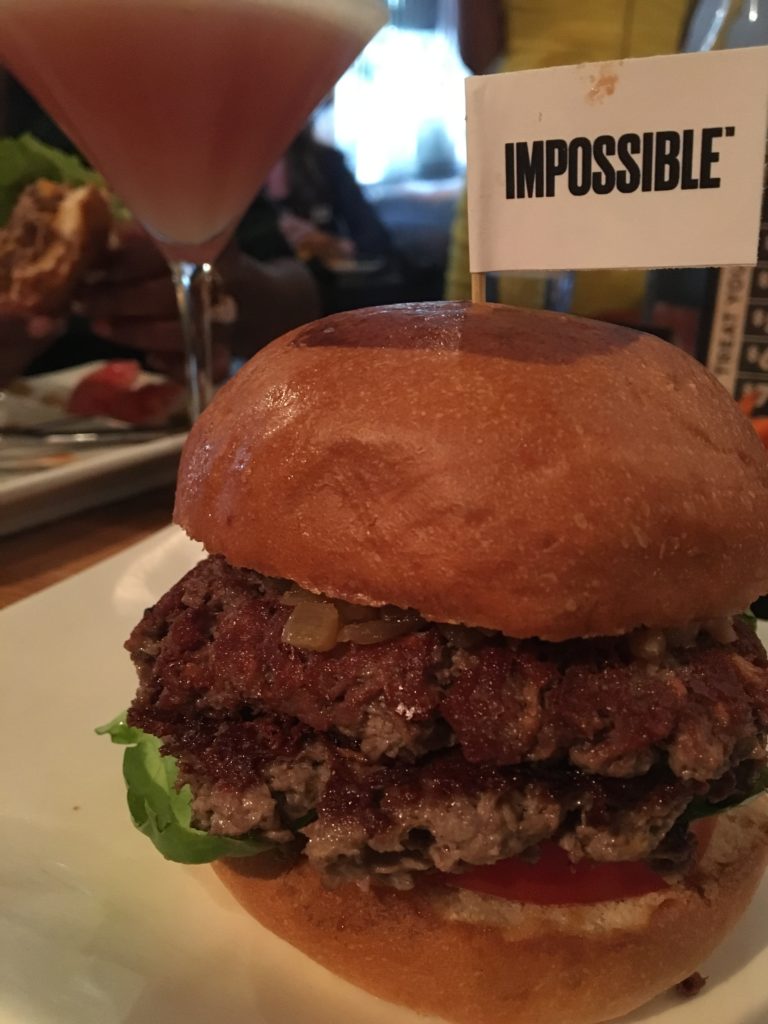 I was the odd man out.  I was the only person that asked for my burger to be prepared without cheese.  When my burger was brought to the table I immediately understood my daughters reaction.  It was delicious!   I could not tell that it was plant-based.  It was filled with so much flavor.  Not to mention it was HUGE!  I had not had  a burger this size in years.  I love caramelized onions so that just made the burger even better.
I thought since the burger was plant-based it would feel a little lighter than a turkey or beef burger.  I was completely wrong.  I was so stuffed after eating it.  It is a good thing I did not eat anything for breakfast.  There is no way I could have eaten the entire burger.
This burger was properly named.  It seems impossible that it is meatless, it seems impossible to eat it all and it seems impossible that it is so delicious.  But, it is true.
Jump-starting the gourmet burger trend by featuring premium ingredients and an extensive cocktail, beer, and wine selection in a casual setting, Umami Burger is a brand that remains ahead of the curve. Constantly striving to disrupt the market, Umami Burger brings together partners from the arts and design, to food and beverage, to pop culture and celebrity, inclusive of Cindy Crawford, Mindy Kaling, and Alton Brown.
Following the Impossible Burger launch at Umami Burger's Los Angeles County locations, the Impossible Burger will debut in more fine-dining restaurants and multiunit chains throughout the United States. After the Oakland facility is fully ramped up, the company plans to launch Impossible Burger in retail outlets and key regions internationally. In addition to the Impossible Burger, the company is developing additional types of plant-based meats, dairy products, and cheeses.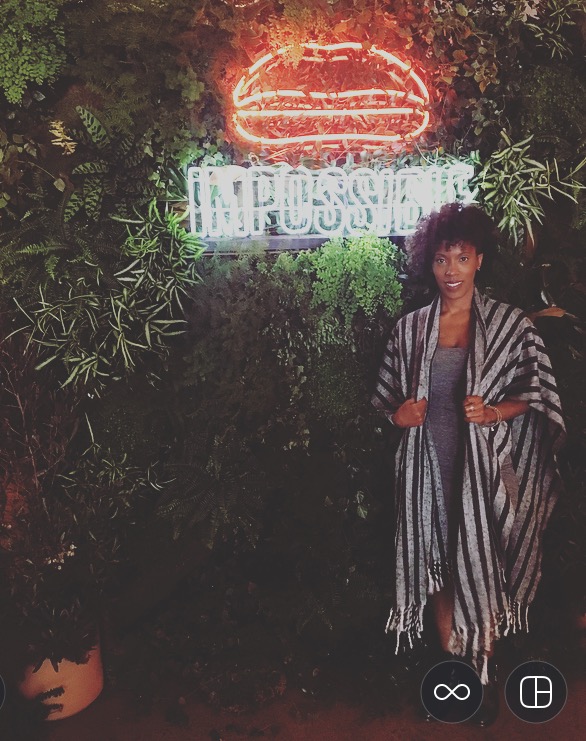 This is one burger everyone should try.  You will love it!  Trust me.  I am still telling people about it.