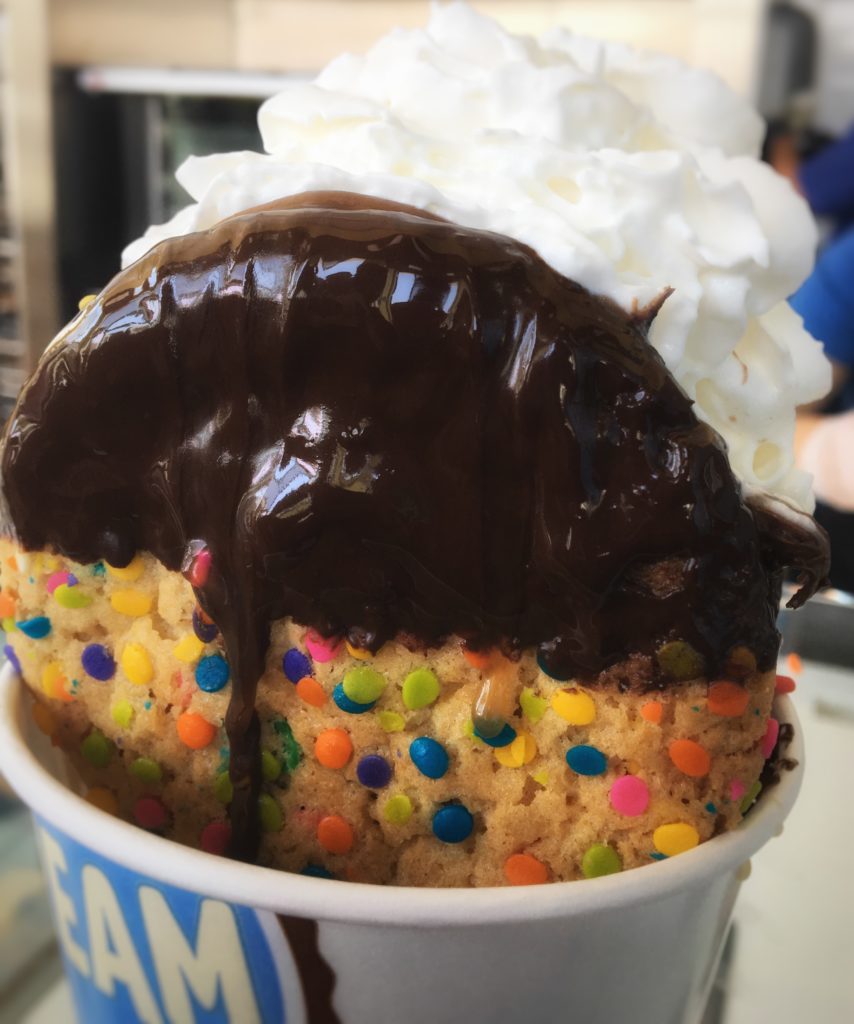 For a while I would see delicious ice cream sandwiches from CREAM come across my Instagram feed.  I just knew it had to be the most popular ice cream and I would think, "I want that!"
The time finally arrived for me to have it.  My family and I visited the new CREAM North Hollywood and it was fun and delicious.  I instantly understood why I would see it on my feed.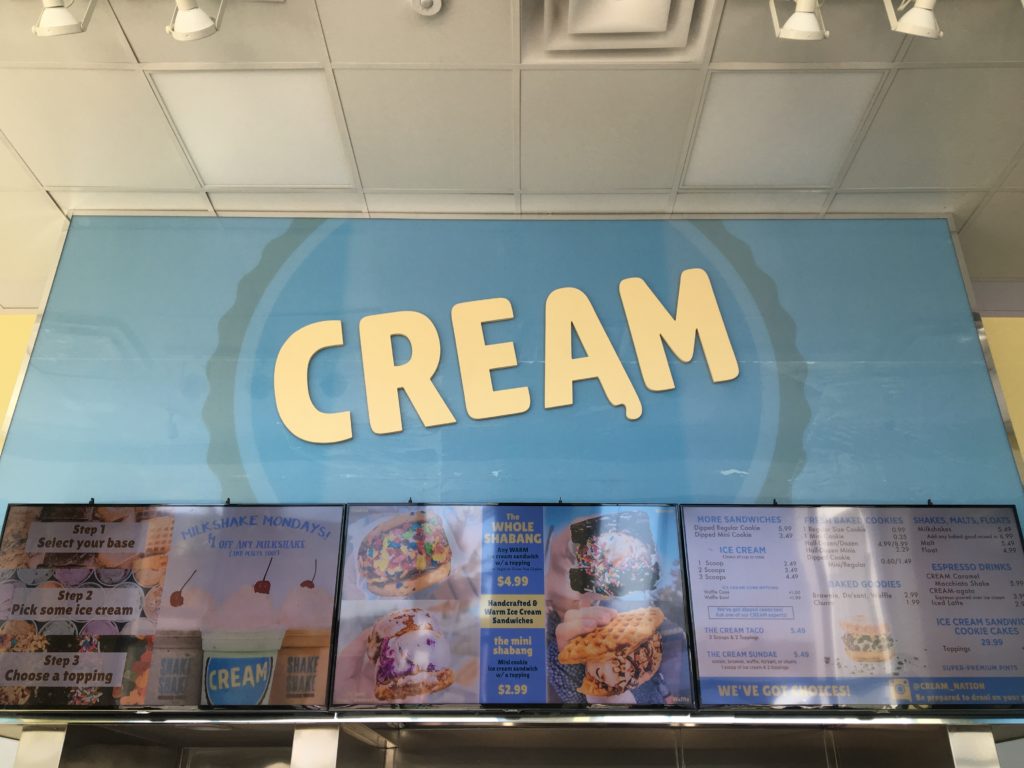 This location opened the week before we stopped by  and there were lots of people ordering ice cream.   There is no mistaking that CREAM is one of the best ice cream parlors in town.
CREAM has a down to earth, pleasant, family style.  It put a smile on our faces.  It has an old ice cream parlor feel with a modern touch.
The large selection of ice cream favorites at the ice cream bar is awesome.  We were surprised to see they  even have vegan cookies.
CREAM has great team members that are positive and young, who are eager to help you with your order.
As I stood trying to figure out what I would order my son had already placed  his order with a little help.  He sampled a few items in order to get the right taste he was looking for.   They are big on you getting what you like.   By the time I sat down to eat my ice cream he was almost done.  He definitely liked it.   I am pretty sure he ordered a cookie sandwich.  I just do not know what was included.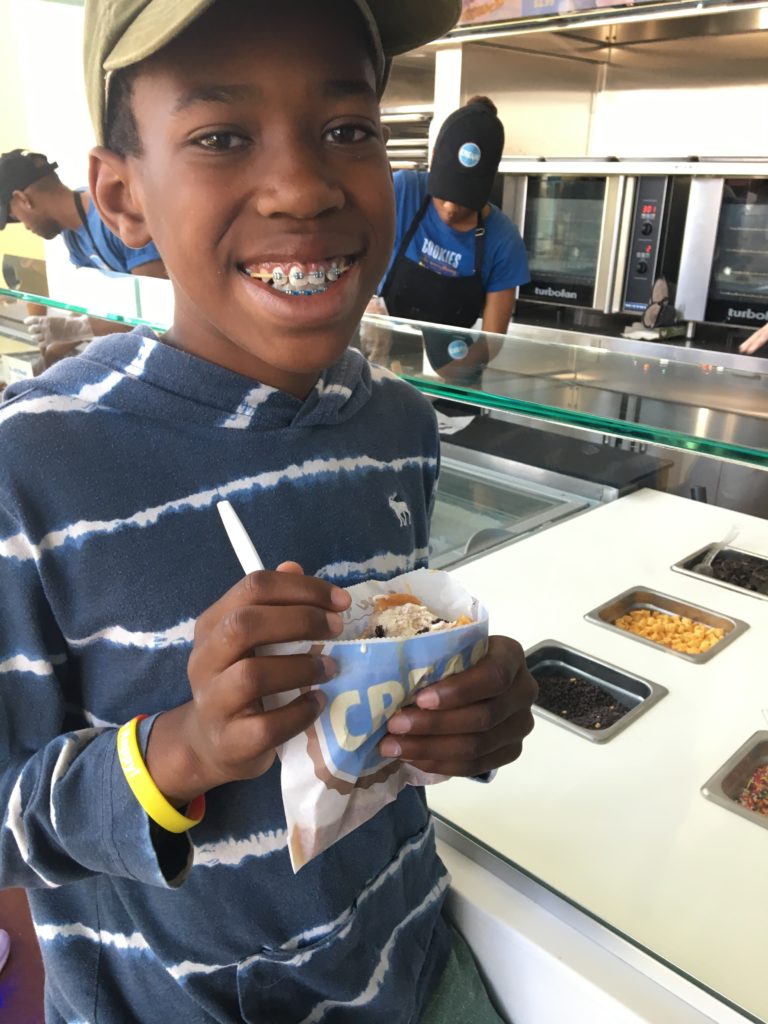 I decided I would have a brownie sandwich.   I did not know what to do to make it look and taste good.  Well, tasting good was not the problem.  I had been waiting so long to create a nice ice cream sandwich that I would be excited to eat and share pictures of.  It seemed like I was failing miserably.  As I looked over the menu I said, " I will have cookies and cream with my brownie.  Oh wait lets add some toffee chips."  This is not how I planned it in my head.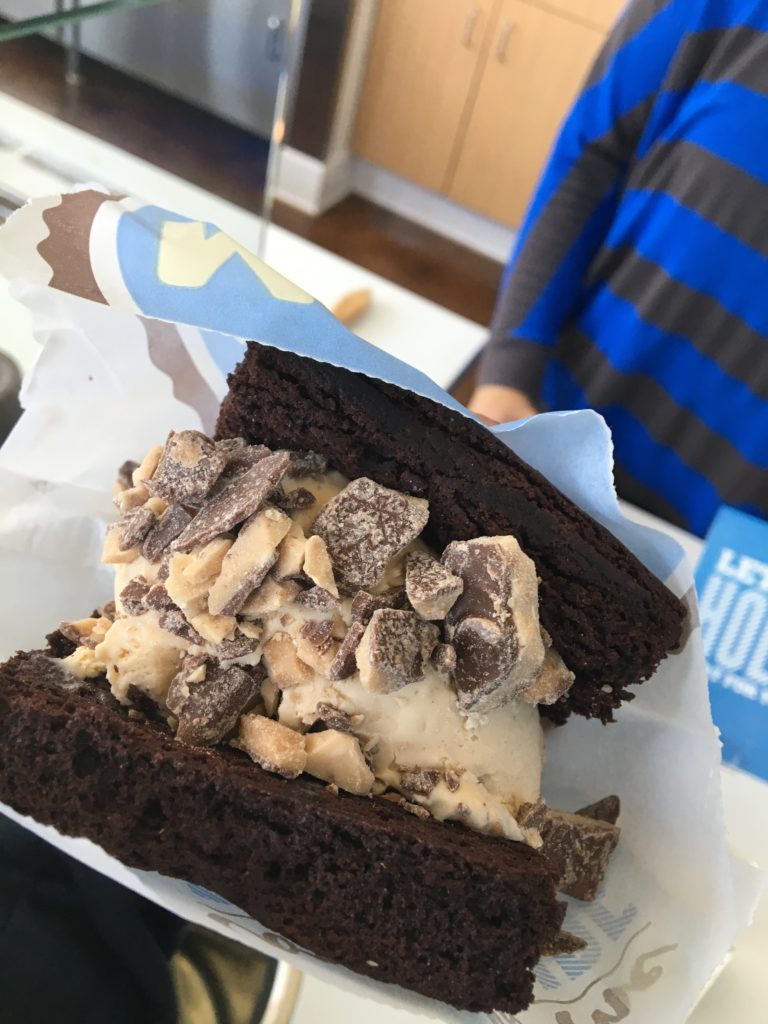 With a little help we decided I should add some add caramel, whipped cream and nuts.  That is exactly what I needed.  It was so delicious. and insta worthy.  I was told I needed to hurry up and eat it because the brownie was warm.  I was busy trying to get a picture.  Thank goodness I listened.   As I admired my brownie sandwich I could not resist tasting my daughters cookie sandwich.  She had it dipped in fudge with whipped cream and I do not know what else, but it looked good.  And it tasted good.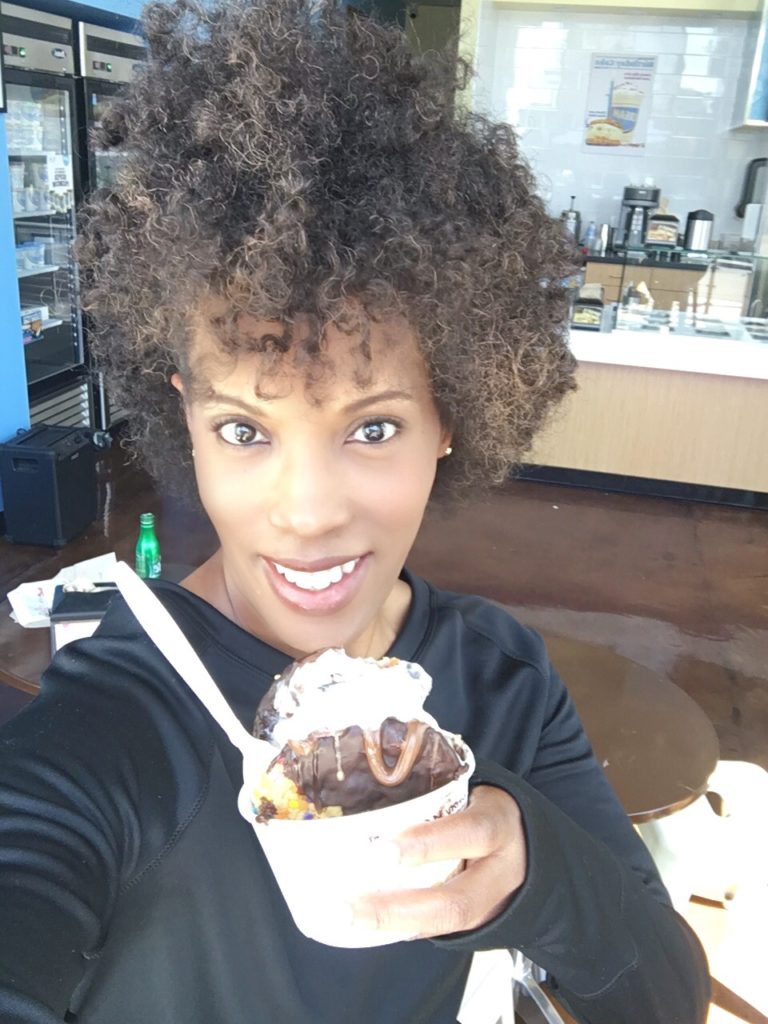 Visiting CREAM is definitely an experience.  It is one of the best ice cream places in town.   While eating CREAM ice cream we enjoyed a great selection of music,  each other's company and of course the ice cream.
I am looking forward to our next to visit to CREAM.  The next time  I have to try the waffle sandwich.