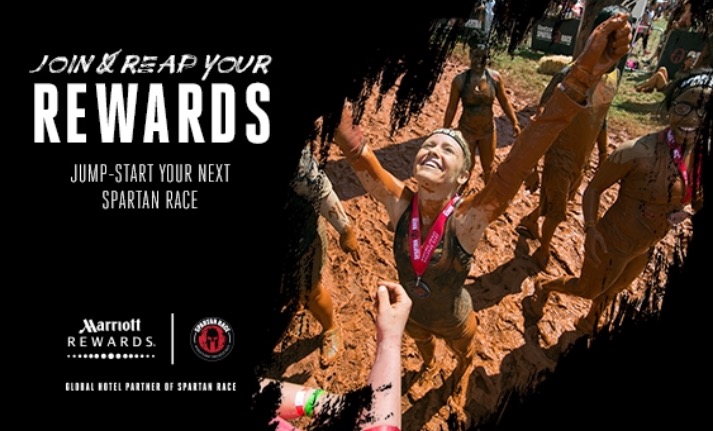 Forget worrying about a place to stay when you travel to a Spartan Race.  Marriott Rewards and Spartan Race have you covered!
Marriott Rewards is now the official Hotel Partner for Spartan Race and has an exclusive offer to people who join their loyalty program – 20% off races, free VIP bag check and $5 off Spartan gear at the races. Once  enrolled, points are earned when you stay at any 4,500 participating hotels around the world. All the info is here.
This is an awesome deal for all Spartans while they travel to many of the races.  While you are registering for you next Spartan Race make a reservation at Marriott and start saving and gaining points.

AROO!