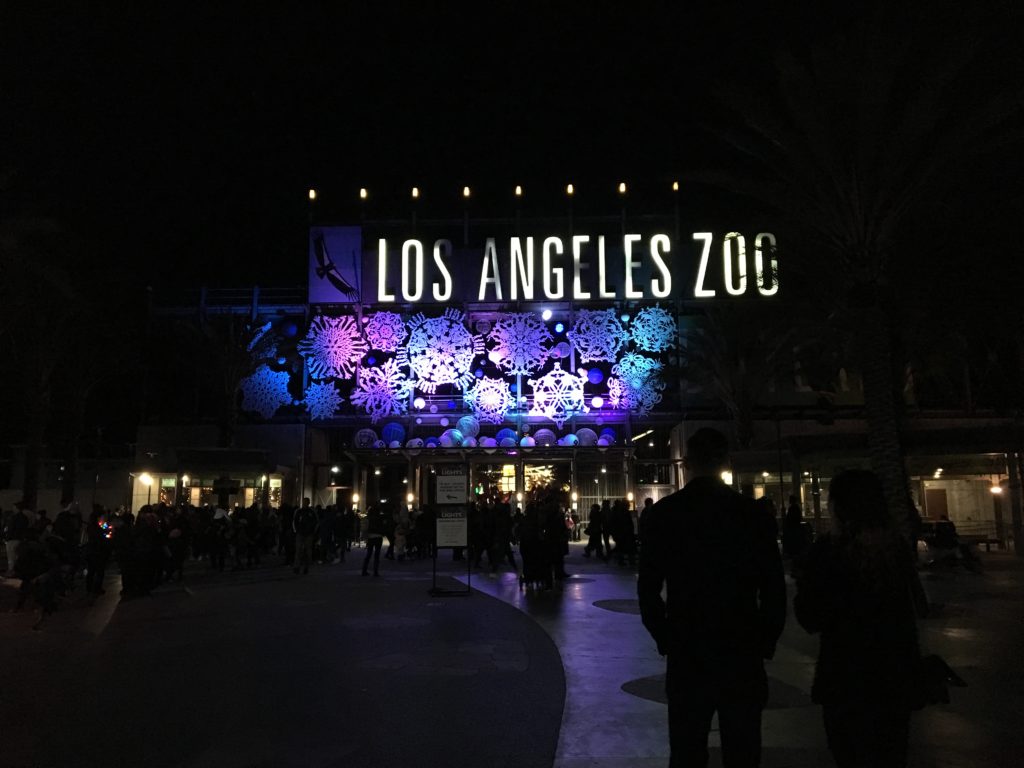 The Los Angeles Zoo is "ZooLAbrating" their 50th anniversary with the help of fantastical light animals that welcome visitors on a tour of the Zoo that includes giant glowing snowflakes, a disco-ball forest, glittering light tunnels, a spectacular water-and-light show, and much more. My family  journeyed  through this magical landscape toward the final destination – a bustling Hollywood party celebrating the Zoo's Golden Year.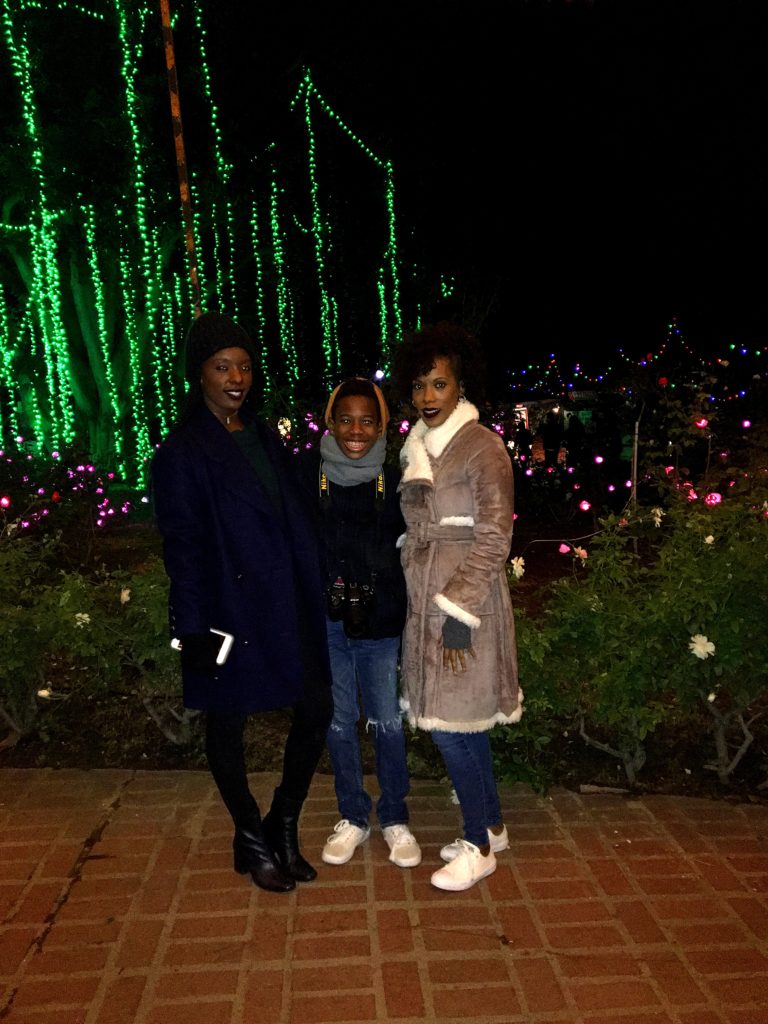 From the moment we entered the zoo we were taken in by the magic of the lights.  It seemed like everyone was looking all around at a sea of lights.   You do not want to come here without a camera.  It would be a shame to not capture the magic of these lights.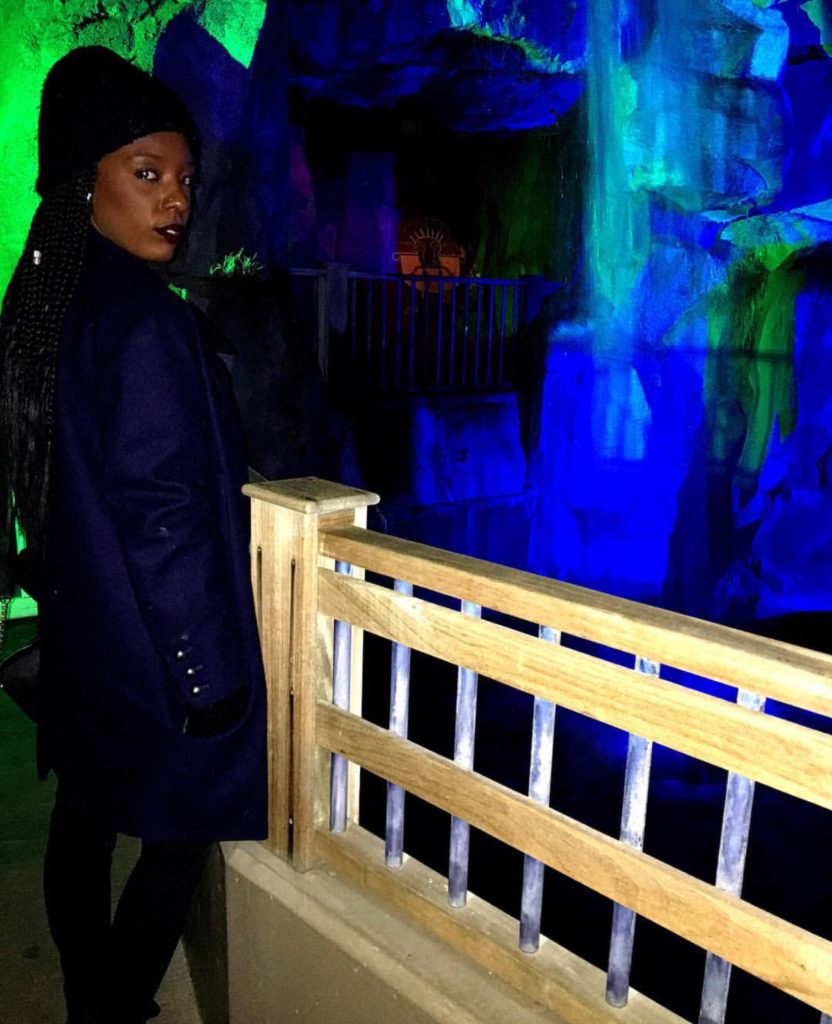 We took  a self-guided 60- to 90-minute tour of a large area of the Zoo featuring animal-themed LEDs, lasers, 3D projections, and animated displays, with Golden Anniversary touches throughout.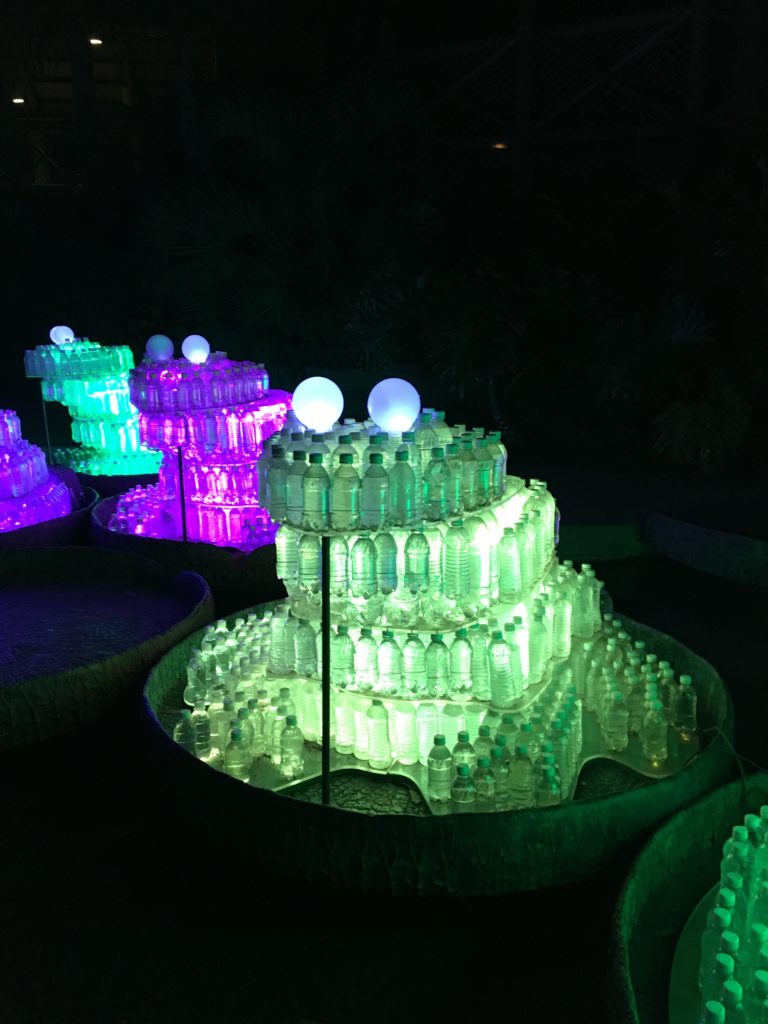 My son was dying to go  The LAIR reptile house.  I took pictures of our glowing teeth, but our faces looked a bit scary.  I can't share those picutres, but I loved the lights  as we entered the first section of The LAIR.  While I enjoyed the lights my son looked at the reptiles. The LAIR was very interactive.  We stayed in there for quite a while.  It was more than I expected.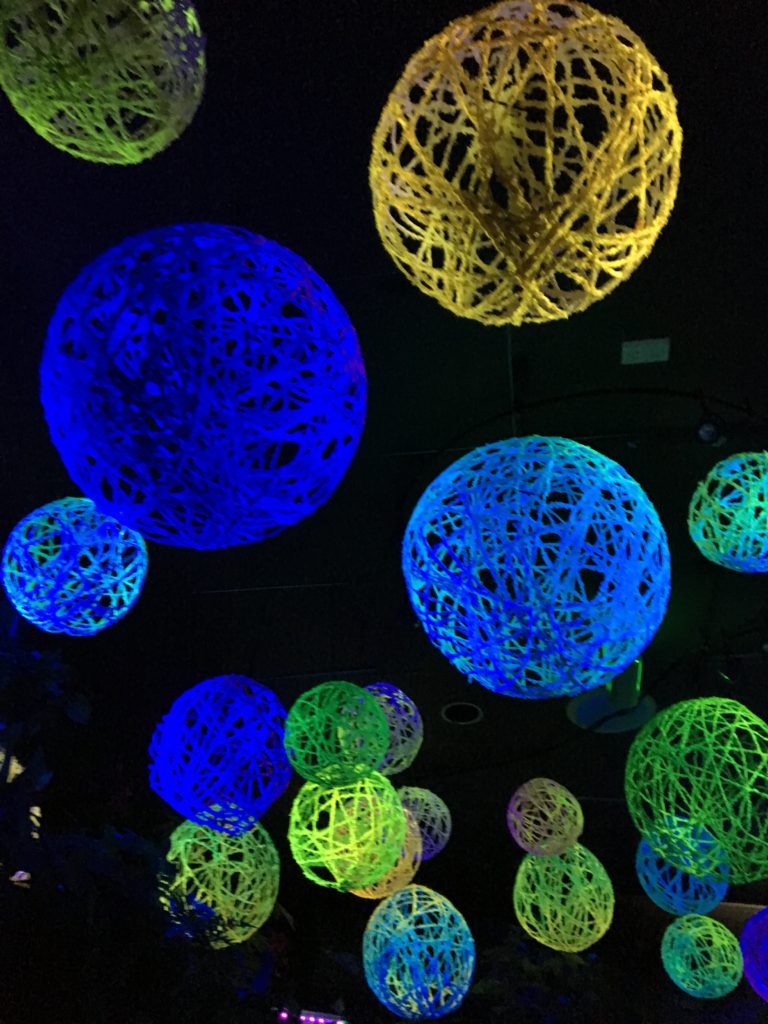 After leaving The LAIR we continued the tour of lights trying to capture every moment.   Although there were so many people that came out to see the lights, everyone seemed to be in the holiday spirit.  As we took pictures people would stop and allow us to take our photos.  Some offered to take a photo for us.  We did the same in return.  There were a few times people stopped and asked if we would mind taking photos of them.  It was like an unwritten code and  I loved it!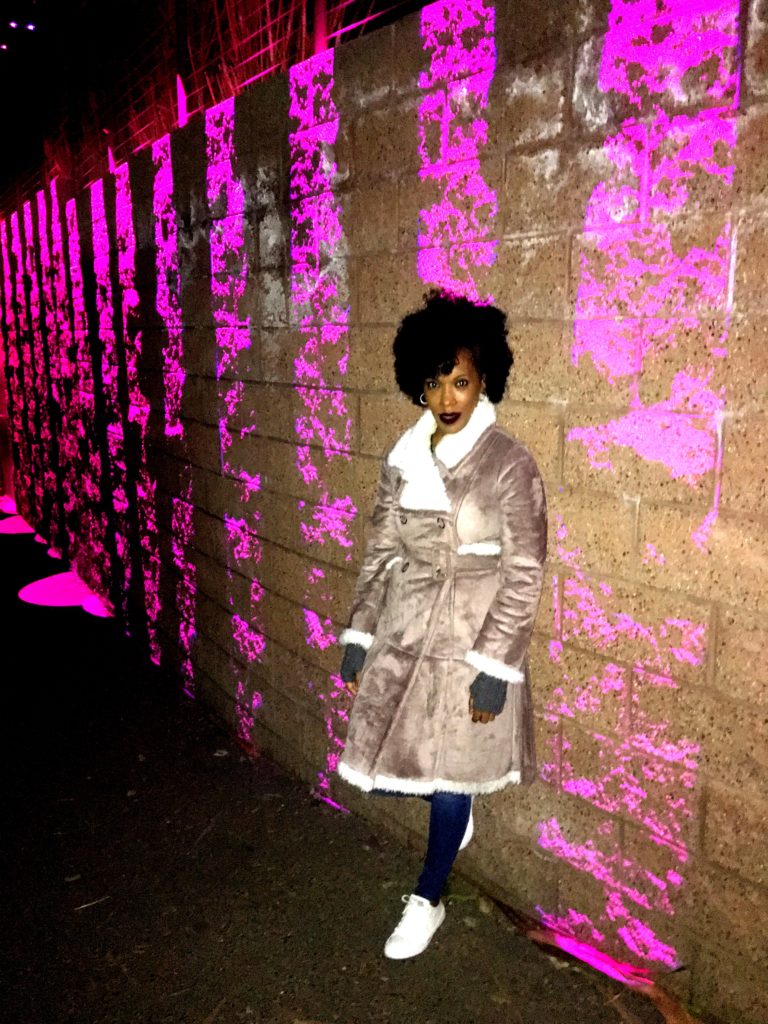 After touring LA Zoo Lights and we thought our night was winding down we passed the stage with the live performances.    We had danced our way through the lights because music was playing the entire time, but there was something about the live band.  When we first approached, people were just standing and kind of grooving to the music.
As the band was playing and I thought we were really going to head out, a woman in the crowd was not going to let the party end.  She was getting the party started and of course we did not leave immediately as planned.  We were enjoying the music.  By the time we decided we were going to get on the dance floor, the music stopped.  The only for use to do was to make our way to the exit.

My family had a wonderful time at LA Zoo Lights.  The lights, music and dancing was so much fun!
Happy Holidays!
Disclosure:Sponsored post.