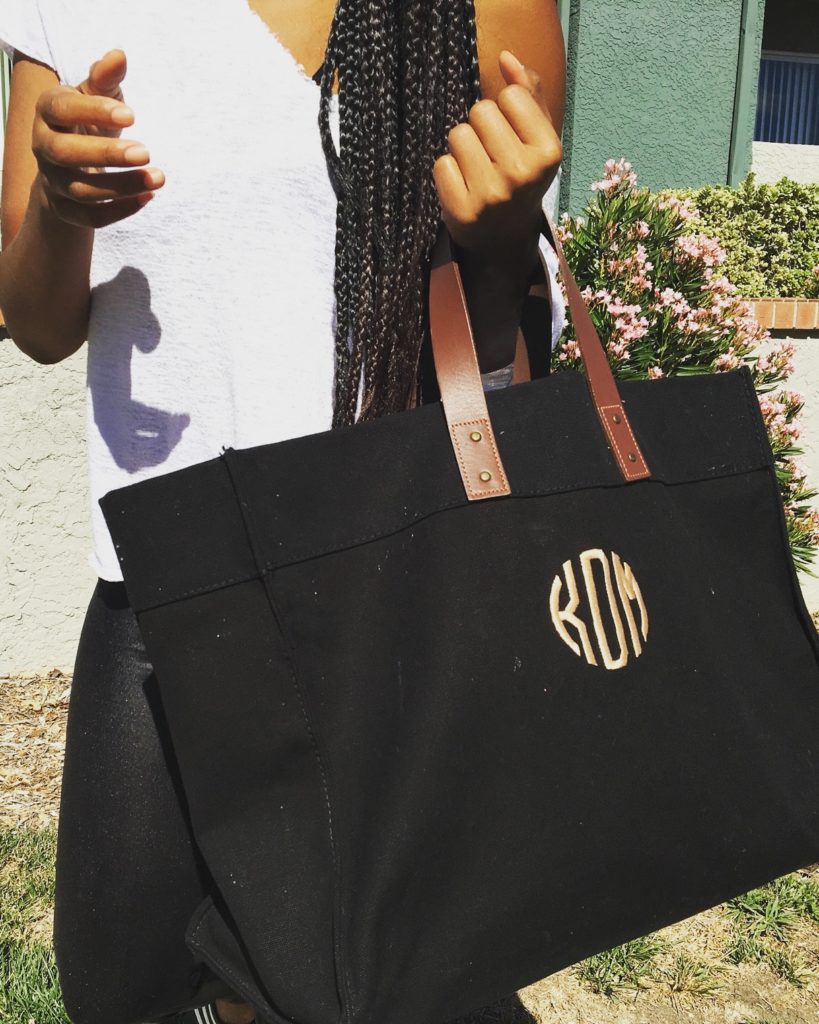 Fall and Winter are approaching and it is time to start thinking about the holidays and gifts.
I recently heard about  The Stationery Studio.  It is the perfect place to get you through the holiday season. With over 22,000 products to choose from you can find something for every holiday, gifts for someone special or gifts for yourself .
I recently ordered a personalized shopper tote from The Stationery Studio.   I absolutely love it!  I use it when I do light grocery shopping.  I get a kick out of the cashiers response when they ask do I have a bag or would I like to purchase one.  All the while my tote is right in front of them.  Just the other day a cashier asked me the same question.  I told her the tote was my bag.  Her response was, "How fancy…"
I like my shopper tote because it has a sleek look and it is durable.  The material is very thick and the leather handles are very sturdy.  The bag is also very spacious.  I have been carrying it for a couple of weeks and it has not gotten dirty.  If I purchase meats I make sure I cover them in plastic bags.  I also make sure I only use it for light shopping.
After my experience with my personalized shopper tote I do not think you can wrong with any of The Stationery Studio products.  They have some of the best customized gifts.
The Stationery Studio is the online leader in personalized stationery and gifts and often featured in media outlets like the TODAY SHOW, Good Housekeeping, USA TODAY, People magazine and much more.  They also have a large celebrity fan base including Kim Kardashian West, Elizabeth Banks, Bethenny Frankel and Julie Bowen.
Here is an opportunity for you to see why so many people like The Stationery Studio  and their personalized gifts.  I am giving away a $50 egift certificate to one lucky winner.  Good luck!
a Rafflecopter giveaway

Disclosure: Sponsored post.