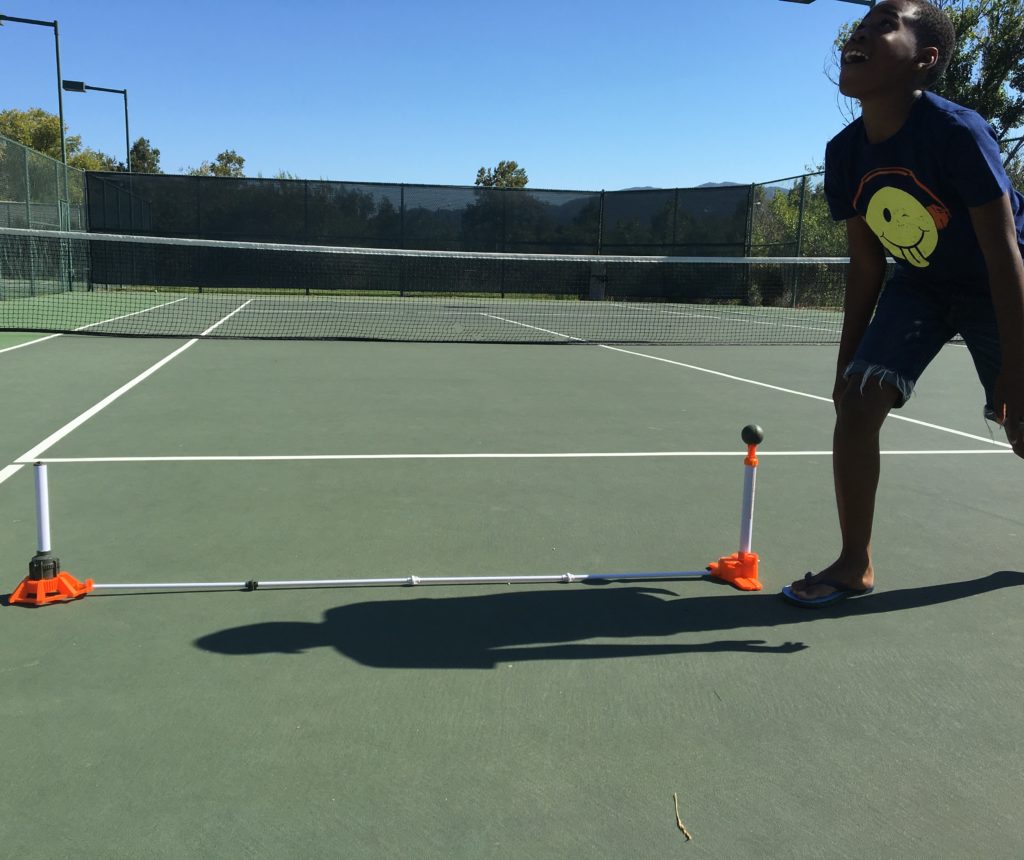 "Whoa…that's cool!"  Those are the words we heard as people saw my son launch is new Estes Rockets Sonic Boom Air Rocket Set.
Model rockets have been both entertaining and educating kids for decades, and that hasn't changed even in a world addicted to apps like Angry Birds, Candy Crush and Tank Hero. Today an estimated 9.6 million model rockets are launched every year by 2 million enthusiasts of all ages – roughly one-third of them girls – often igniting a lifelong interest in everything from science, math, engineering and technology to space travel.
Now that warm weather has arrived, you can nurture that interest – not to mention keep kids productively occupied outdoors. From ready-to-fly models that come fully assembled to kits that can be put together in roughly an hour, model rockets come in all sizes, colors and altitude capabilities from 100 to several thousand feet. Prices start at under $10, and every rocket is reusable with a new engine, igniter and igniter plug.
Bonus 1: model rocketry is a great activity for kids 10 and up (adult supervision recommended under 12), an age where it begins getting harder to keep kids engaged without digital devices.
Bonus 2: it's also a great party activity with a selection of party packs like the one athttp://www.estesrockets.com/001700-t-bolttm-air-rocket-party-pack
I gave my son a model rocket as one of his birthday presents yesterday.  He could not open the box and assemble it fast enough so he could take it outside and launch it.
I had to tell him several times to calm down because, he did not want to take the time out to read the instructions.  Although, it was easy to assemble, he realized he needed to read the instructions after all because, he did place the tubes properly.  It was an easy fix and he was out the door pumping air into the rocket and launching it.
Three reasons kids are having a blast with Estes Rockets because they are:
Easy to assemble.  Assembly took less than 5 minutes
Easy to pump:  After a few pumps until you cannot pump anymore and it feels tight, you know it is time to launch.
Easy to launch:  After pumping, push the button on the side and the rocket will  liftoff from the launchpad.
My son and I stood watching in amazement as the rocket went through the climb phase.  As it landed he would run to catch the rocket.  He definitely gets a workout while playing with his new model rocket.   I have also found he is more inclined to play longer when other children are launching it with him.  They are all running to catch the rocket as they take turns launching it.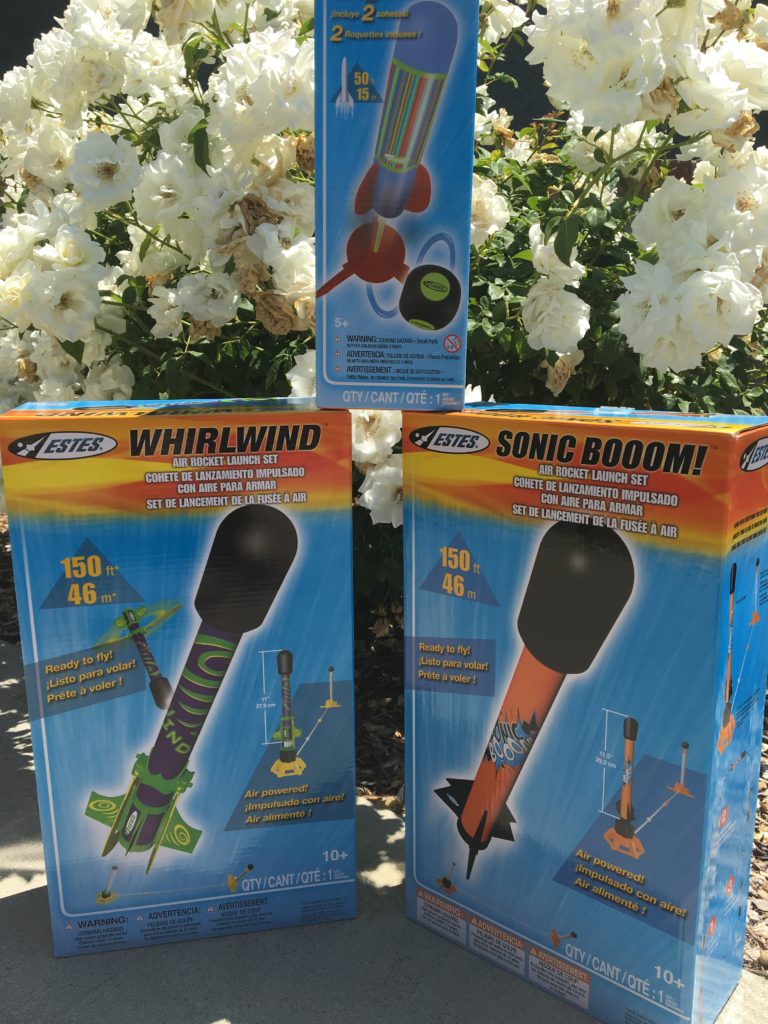 I gave my son the Sonic Boom Air Rocket Set, but Estes Rockets have a variety of rockets like the Whirlwind, Mini Blaster and many other rockets to choose from.
Estes Rockets are a hit with my son and his friends.  These are great model rocket kits for kids.

Disclosure: Product/compensation was received in exchange for review.