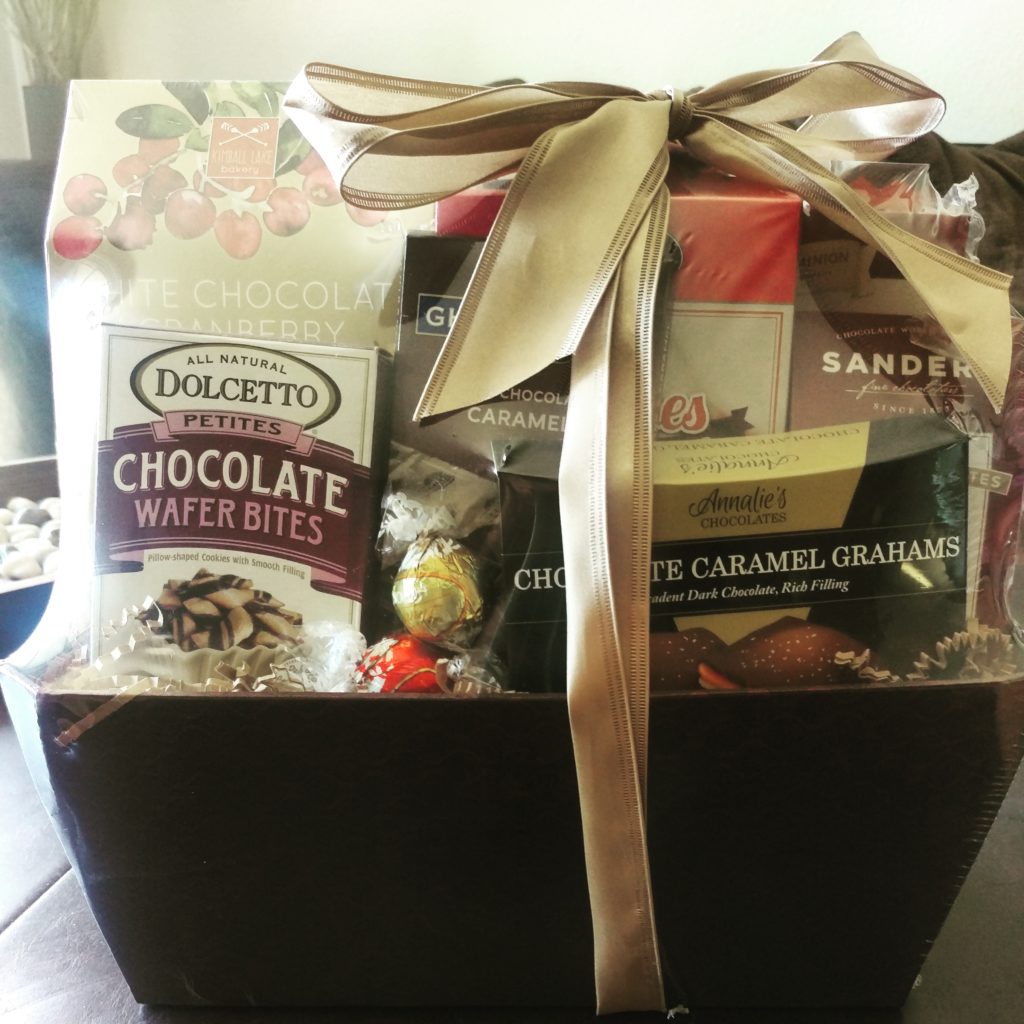 GourmetGiftBaskets.com has variety of gift baskets that are thoughtful, convenient and delicious. They have  perfect gift ideas for Dads.
Here is  a quick list of items that should satisfy many types of Dads. For the entire GourmetGiftBaskets.com collection, click
here.

1. BRAND NEW — Pink Himalayan Salted Caramel Popcorn Tin — For the Trendy Dad who's sweet 95% of the time, but can get a little salty, too, this is the ideal gift. Any Dad who's a champion snacker will love the caramel flavor and the salty accents from the purest salt in the world. And it's easy on your bank account, too, at an affordable $24.99 at GourmetGiftBaskets.com.
2. TRIED-AND-TRUE & ALSO NEW — Gourmet Meat & Cheese Sampler Basket — DELUXE — For the Dad who grew up loving meat and cheese, this is the ultimate treat. And it's the first Father's Day that it has been featured by GourmetGiftBaskets.com. It's also priced right at just $69.99 at GourmetGiftBaskets.com.

3. BRAND NEW — Oreo Cookies For Dad — Oreos are making a comeback in a big way this Father's Day, with these chocolate-dipped beauties that spell out — #1 DAD. Hopefully, he'll save a few for the gift giver in this case, too, because you haven't lived until you've had a Chocolate-Dipped Oreo Cookie. $34.99 at GourmetGiftBaskets.com.
4. NEWLY DESIGNED — Hole-In-One Father's Day Golf Gift Basket — Want to score big with Dad this year? If he's a golfer, this basket will be a winner for him (and for you).
Inside a custom golf basket, you'l

l find

his favorite game essentials, like specialty golf balls and, of course, delicious treats

.

Boasting delectable trail mix, crisp crackers, and tasty dried fruit, this fun gift

just might

fit your dad to a tee

. $49.99 at GourmetGiftBaskets.com.
5. BRAND NEW — Best Dad Berries –– These Belgian-chocolate dipped strawberries, describing the BEST DAD (ever), will certainly be a memorable gift for any sweet-craving, strawberry-loving father. $44.99 at GourmetGiftBaskets.com.

6. AND FINALLY, We have the Microbrew 6 Beer Bucket with Torpedo Golden Cigar. This handsome gift for the father who's a microbrew aficionado has six top-rated beers, a variety of great snacks and a hand-rolled Torpedo Golden Cigar. For the right Dad, there's really no better gift — other than time with his kids and grandchildren on Father's Day! $89.99 at GourmetGiftBaskets.com.
After browsing the catalogue I selected the Father's Day Chocolate Gift Basket and Father's Day Junk Food Bucket.  I really like these special gift ideas for him.   I know I cannot go wrong because every gift basket I have ordered in the past have been really good gifts.
Disclosure:Product/compensation was received in exchange for review.