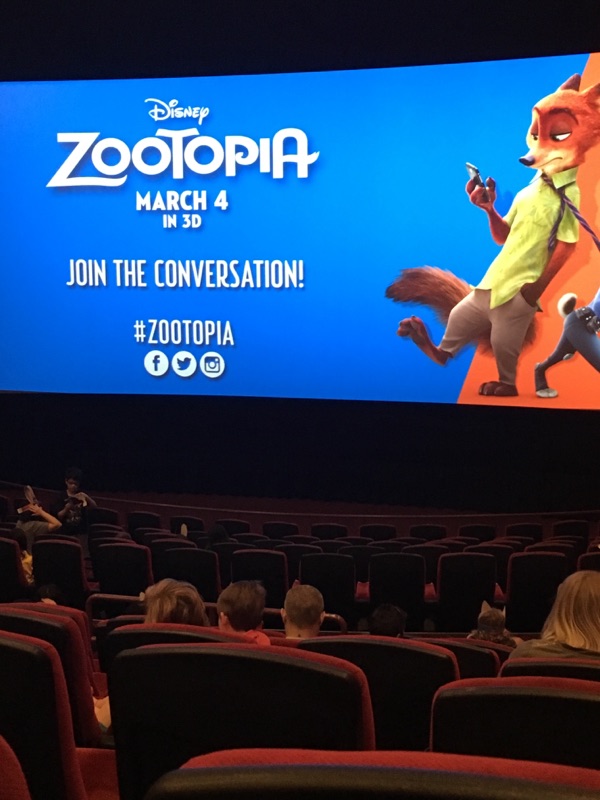 Last Saturday my family saw Zootopia and we really liked it!
Zootopia will be in theaters this Friday, March 4th and you do not want to miss it!
Zootopia is a mammal metropolis were various animals live and thrive.  It is not too different than our world.  These animals have human characteristics.  As Judy Hopps (Ginnifer Goodwin) becomes the first rabbit to join the police force, she immediately learns how tough it is to enforce the law. Determined to prove herself, Judy jumps at the opportunity to solve a mysterious case. Unfortunately, that means working with Nick Wilde (Jason Bateman), a wily fox who makes her job even harder.
Zootopia touches on many issues of the world such as race and bigotry.    As Judy pursues her dreams  and tries to uncover a conspiracy, she learns that you can be whomever or whatever you would like to be and to own it.  Like many of us she faces the prejudices of the world and realizes she has been a bit judgmental as well.  Disney nailed it with the story line and plot.  My 10 year old son and his friend understood the message that was being delivered.
There were a couple of scenes that I was uncomfortable with.  For example, I found the scene with the animals that were naturalist a little bit too suggestive, but there was some laughter erupting in the theater.  My 21 year old daughter always reminds me that animated films have to try and appeal to all audiences.  The have  to keep the parents entertained.  Well, I guess so
I absolutely loved the cast.  Some of my favorites were Jason Bateman as Nick Wilde, Ginnifer Goodwin as Judy Hopps, Idris Elba as Chief Bogo andTommy as Yax.   I honestly said Nick Wilde was my favorite.
The scenery and animation were awesome!  It does not matter if you see it in 3D or not you will love the colors and the beauty of the city.  Yes,  I found beauty in the city.  There is a train in the beginning of the film that I wish I could ride on. I have only been on a train a couple of times in my life, but if I could ride on a train like the one in the movie I would take more train rides.
When the movie was over and the kids and I discussed the film and our favorite seems we all laughed because there was one scene that made every jump except for me.  The boys said, "We thought we were in a thriller."  It was not that bad.  All I could do was shake my head.  We all agreed there were times towards the end we were a bit moved.  I was waiting for my daughter to cry.  Of course there was a lot of laughter.
In the end we all really liked the movie.  Once again, Disney does it again.  Zootopia is definitely one of the best animated movies of 2016.
Don't forget it will be in theaters this Friday, March 4th.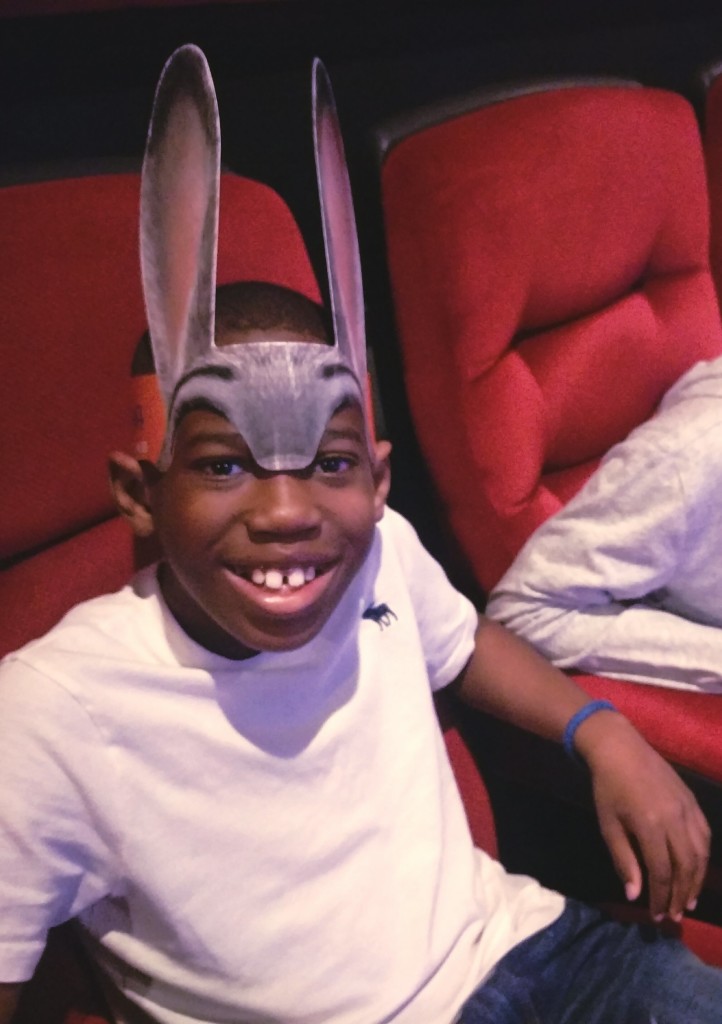 Disclosure: Product/compensation was received in exchange for post.