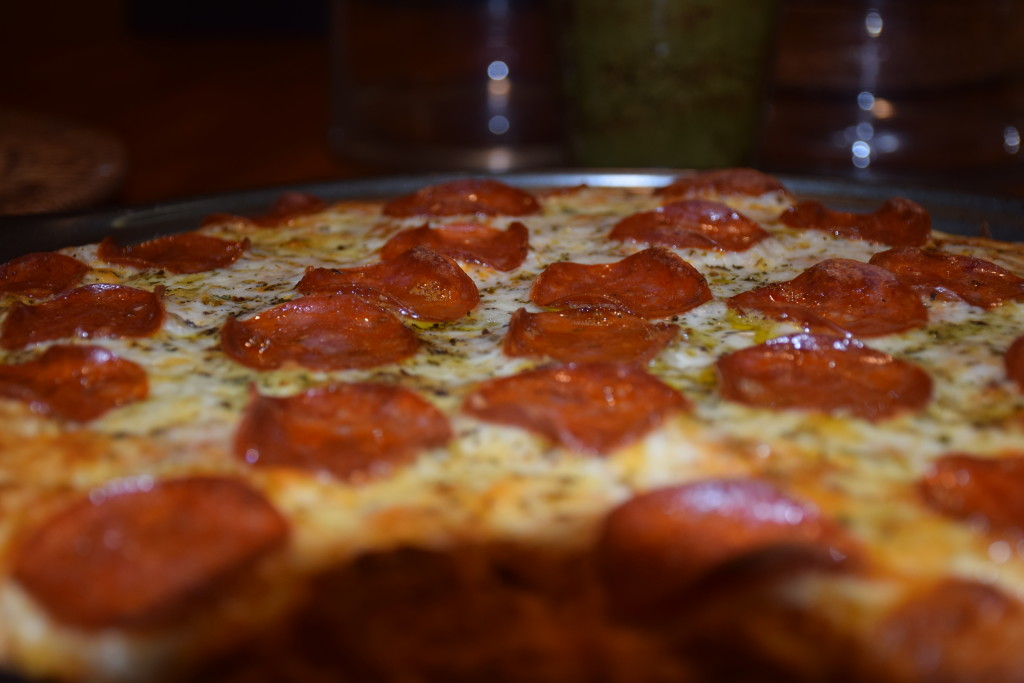 Last Saturday we decided to have family pizza night with Rustic Crust and it was a hit!
Prior to this my son was refusing to make pizza at home.  He did not like the crust I was using before.  Well it was not crust it was dough.  On this night his mind about homemade pizza was changed forever.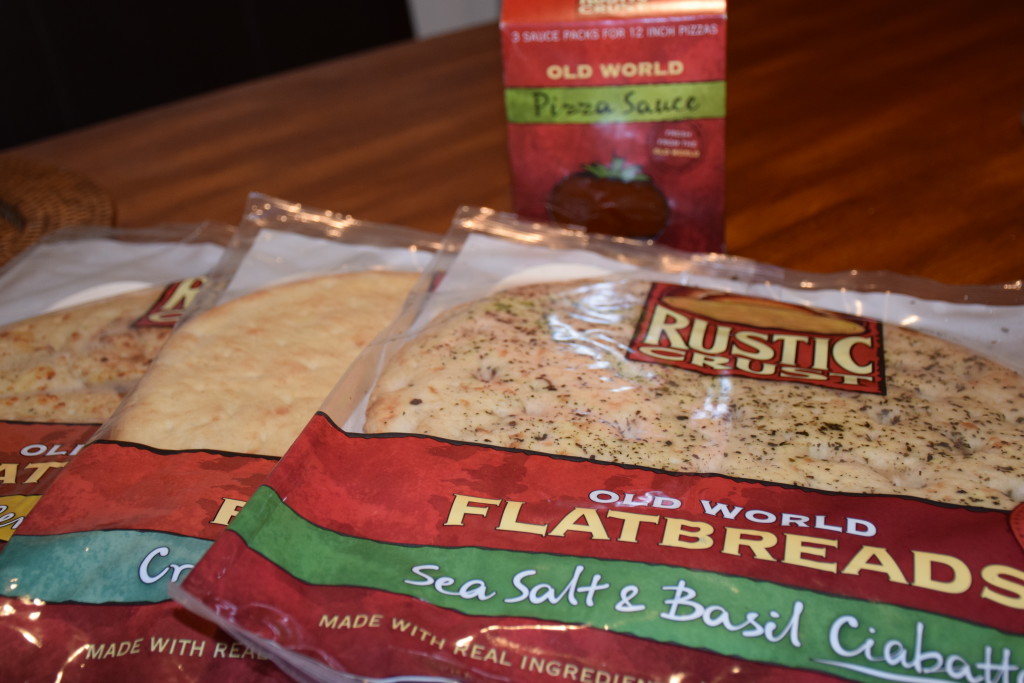 We decided to make our first pizza with the Rustic Crust cheesy herb crust and pizza sauce.   The directions were very simple.  We brushed the crust with olive oil, added mozzarella cheese, turkey pepperoni, dried basil and oregano.  This definitely beat rolling dough.
Preparing our first pizza was fun and kept everyone entertained.   I long discovered children love to eat food that they prepare.  It was fun brushing the olive oil, adding the sauce and cheese.  It was important to have the pepperoni lined up perfectly.  That was not my idea.  When it was time to add basil and oregano, I was questioned about the amount that was being added to the pizza.  I had to explain that the herbs were fine.  Look, I have been cooking longer than they have been alive.
Just as I knew it would be;  the pizza was delicious and no there were not too many herbs.
I have been watching what I eat and had one slice.  It was definitely a guilt free slice, because all Rustic Crust ready-made crusts are:
· Made using traditional, Old World baking methods: Hand formed and double proofed for flavor
· Use delicious, all natural ingredients: Select herbs and spices, no GMOs or artificial ingredients
· Healthy for the whole family: Unbleached whole grain flours, no trans fats and no added sugar
· Convenient ready-made pizza crusts that are ready to enjoy in minutes
· Oversized Rounds for extra value
· Made in the USA
Aside from me eating lean, my daughter is severely asthmatic and cannot eat certain breads and of course she has to watch her dairy intake. Bread usually does not agree with her.  She had a tiny slice of pizza and was not sick after eating it.  Rustic Crust agreed with her.
The crust was delicious, but I cannot forget the sauce.  We loved the sauce.  It came with three packs in the box.   Each pack had the right amount  sauce needed for the crust.  I did not have to worry about a can, measuring or what to do with extra sauce.
This pizza was a hit!  Now my son wants to make pizza all of the time.   His perspective about homemade pizza has changed thanks to Rustic Crust.
Disclosure: Product/compensation was received in exchange for review.