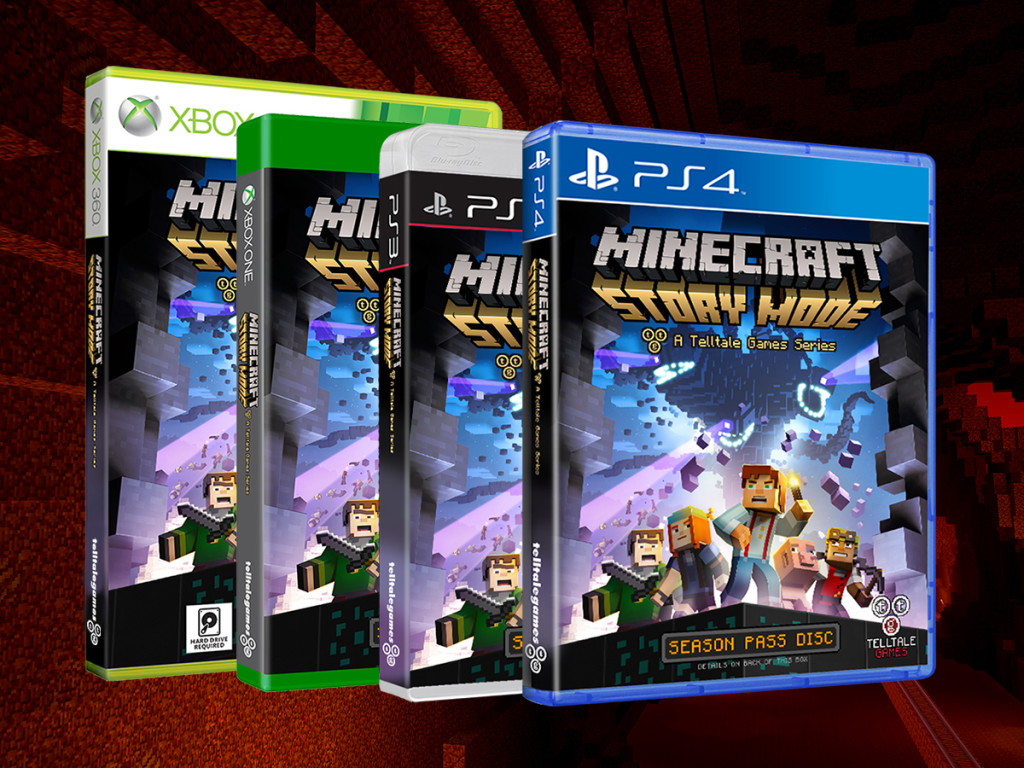 I should have known my son would find about this.   He has been asking for the latest Minecraft: Story Mode from Telltale Games.
The game's first episode released in November digitally, and are available in retail stores!  The five part episodic series sets you in the world of Minecraft, but introduces new characters and familiar themes, building an entirely original Minecraft experience inspired by the game. You drive the story through the decisions you make: what you say to people (and how you say it), and what you choose to do in moments of thrilling action will make this YOUR story!
Minecraft: Story Mode – A Telltale Games Series – Episode 1: 'The Order of the Stone' is rated 'E10+' (Everyone 10+) for Fantasy Violence and Mild Language by the ESRB. Future content in the season is yet to be rated by the ESRB. The series is published by Telltale Games in partnership with Mojang.
My son does not know it be I have a copy for him to play on his XBOX 360.  I am going to gain major points on Christmas Day. He will not be the only happy Minecraft player because I am giving away  a PC season pass code.  Good luck and Happy Holidays!
Disclosure: Product/compensation was received in exchange for post.