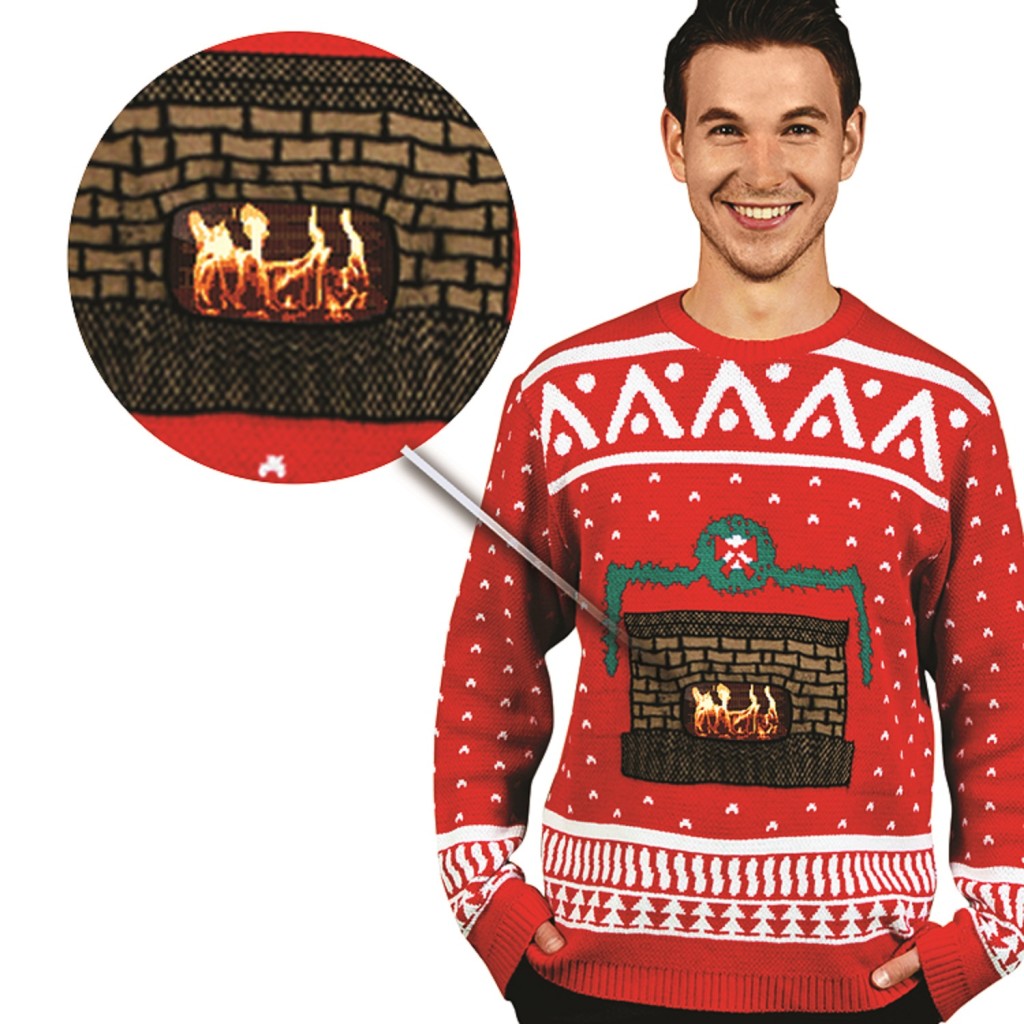 I cannot wait to wear my New Morph Costume Christmas Jumper tomorrow when I go to the Getty Center to see their Christmas lights display.
The NEW Morph Costume Christmas Jumper selection has arrived just in time for Save The Children's Christmas Jumper Day on December 18th. But if you're after a boring, run-of-the-mill festive knit, forget it.
They do not do ordinary Christmas jumpers  at Morph Costumes.  Please note these jumpers are considered sweaters here in the US.
Thanks to some totally awesome Digital Dudz jumper technology,  their NEW 2015 collection of warming woolies is guaranteed to make you stand out from the crowd at home, out and about or at the annual office party.
Children and grown ups alike will marvel at the realistic animation we've created for each individual design. And everyone will want one just like yours.  I am telling you when my package arrived my daughter said, "That is cute!  Did you get me one?"  When my son came home and saw it, he asked when did I get it and looked very sad.
Each Morph Costumes jumper has its own secure pocket space to house your smart phone. Not only is it a handy little place to keep your handset safe, you also get to impress friends, family and colleagues by downloading our special app. Once you've done that, just locate your chosen jumper design and load up the animation that's going to bring your amazing new festive masterpiece to life.
The full jumper range is online now on both our UK site and our US site – available while stocks last. This year they have come up with a whole host of new designs to get you in the festive mood, from crackling fires and snowy scenes to a cute blinking kitten, cheeky gingerbread man and naughty Moving Mooning Santa.
Each product listed online has a handy video guide to help you get started. Like this one here.
Aside from the sweater being so cute, it is really warm and thick.
Each one will also fit most mobile devices up to 13.6cm x 7cm. Please note though that the Samsung S6 and iPhone 6+ won't fit. They're just a bit too big.
If you have an Apple device make sure it's running on iOS 8 or greater. Android must be running 4.0 or greater. Download the FREE jumper app here iOS / Android
Setting up the visual on the device is easy.  I have not worn my sweater yet.  While on a trip I asked my son to read the instructions to me.  I followed everything and downloaded the app for the peeking Santa and voila there was Santa's eye on my phone.  Now all I have to do is insert it in my sweater tomorrow.
I am sure I will turn heads tomorrow with my New Morph Costume Christmas Jumper.

Disclosure:Product/compensation was received in exchange for review.