Over the holidays I tried to maintain a healthy lifestyle.  It was hard, but thanks to Sweetgreen Marina Del Rey I was able to stay on track a little.
About a month and a half ago my daughter and I attended the Sweetgreen Marina Del Rey grand opening and since then we have been fans of the restaurant.   Over the holidays as we attended events, shopped for the holiday gifts and spent time with family and friends we found ourselves grabbing a bite at Sweetgreen.  We have dined at the Marina Del Rey, Santa Monica and Hollywood locations.
We like it so much that as apart of our 25 days of Christmas activities we invited a few friends and family to join us at Sweetgreen Marina Del Rey.  I knew this would be very interesting because I wanted to invite people that were adopting a healthy lifestyle with the exception of my friend Rachel that has always  been eating lean for as long as I have known her and that has been for over 20 years.  I thought this would allow everyone to see that Sweetgreen offers healthier and delicious alternatives.
I have dined at salad chains that claim to have healthy salads and bowls, but they do not hold a candle to Sweetgreen.
Sweetgreen is a destination for simple, seasonal, healthy food. They believe the choices we make about what we eat, where it comes from and how it's prepared have a direct and powerful impact on the health of individuals, communities and the environment. That's why they are building a transparent supply network, why they cook from scratch, and why they are building a community of people who support real food.
I have lead a pretty healthy lifestyle, but not as healthy as it should be.  Sweetgreen has been a great introduction to finding more healthier and simpler meals while dining out.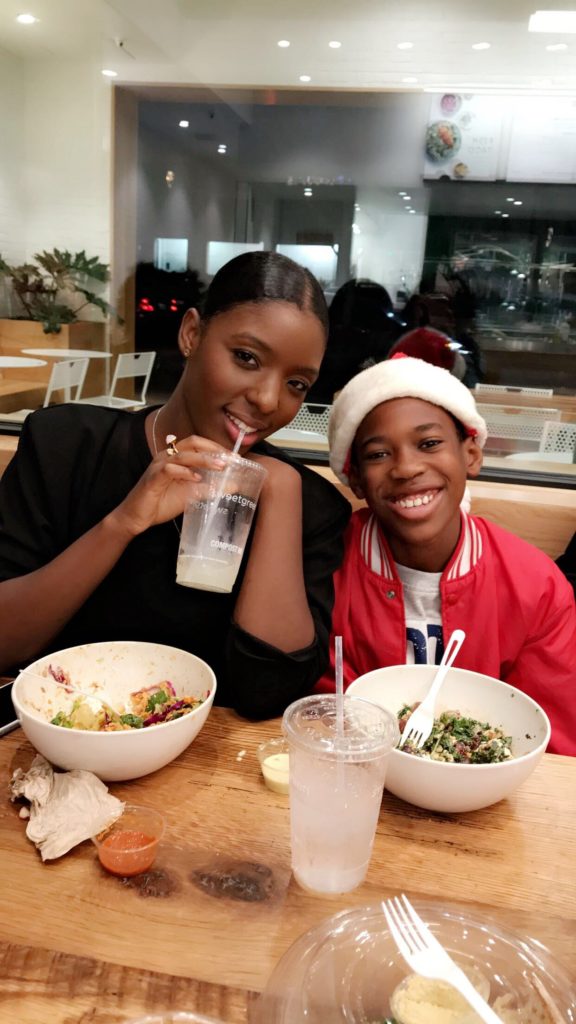 When I dine out with my daughter we are always searching for healthy dinner restaurants so we will not be tempted to eat badly.  Since our first Sweetgreen dining experience she always suggest we eat here.   She loves the Fish Taco bowl. She orders this every time.   This bowl includes organic arugula, warm quinoa, shredded cabbage, cilantro, roasted steelhead, tortilla chips, sweetgreen hotsauce and lime cilantro jalapeno vinaigrette. she always gets heavy dressing.
Normally, my kids are not creatures of habit, but for some reason they have been stuck on ordering the same thing at Sweetgreen.  My son continues to order the Hollywood Bowl.  The Hollywood bowl includes organic wild rice, shredded kale, jicama, grapes, raisins, toasted almonds, goat cheese, roasted chicken and balsalmic vinaigrette.   During this dining experience and actually seeing the variety of bowls and salads that everyone else ordered he said, "I think I will order something else the next time."
I have tried both delicious bowls.  This time I decided to create my own.  It was a little intimidating because I was trying to achieve the right taste.   The server graciously helped me come up with a delicious bowl filled with chopped romaine lettuce, spicy sunflower seeds,  warm Brussels sprouts,  warm quinoa, warm Salmon and vinaigrette.  I may have missed an ingredient or two, but I think that sounds about right.  Either way,  it was delicious.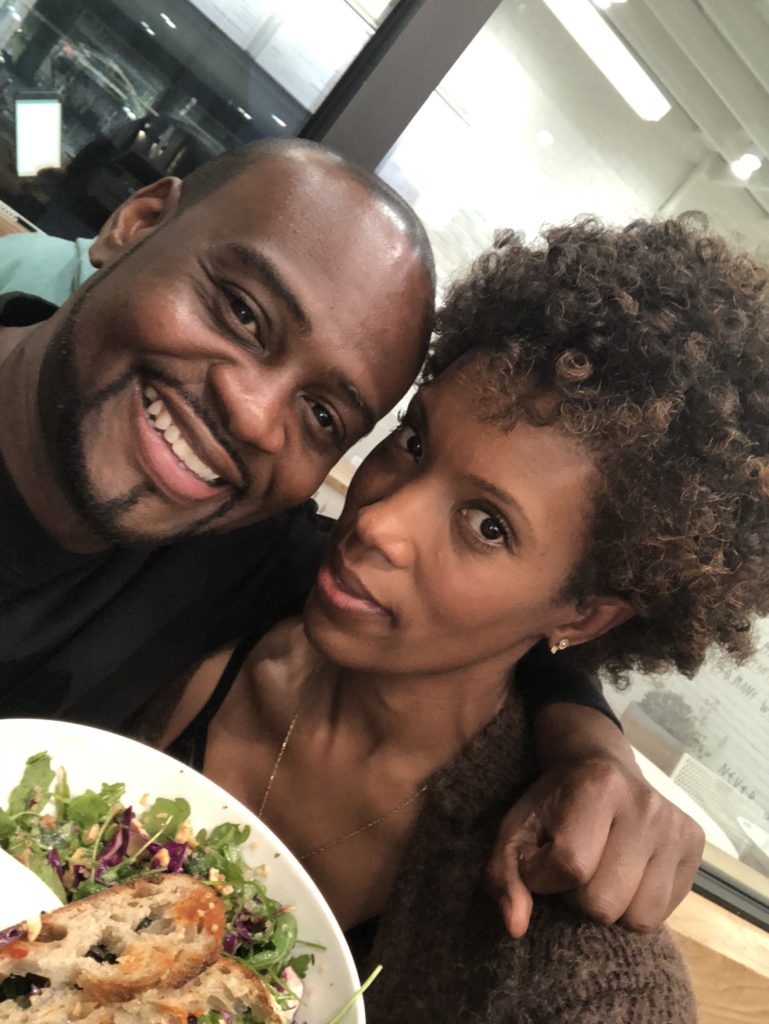 Out of everyone that joined us I was concerned if my friend and brother Rob of Country Boy Catering would enjoy  the food at Sweetgreen.   He has dropped a few pounds by changing his diet and exercising regularly with his personal trainer.  Although he has made these changes I was uncertain if the food would be too simple for him.  He is a country boy  that loves Southern cooking.  We do not always agree on what is delicious when it comes to dining out.  Rob can be the biggest food critic.  When he agreed to join us for dinner at Sweetgreen I reiterated several times the simplicity and deliciousness of the bowls and salads.  To my surprise he liked it!
Dining at Sweetgreen over the holidays brought old friends together, kept some of us on track with our eating and was a kick start to a healthy new year.