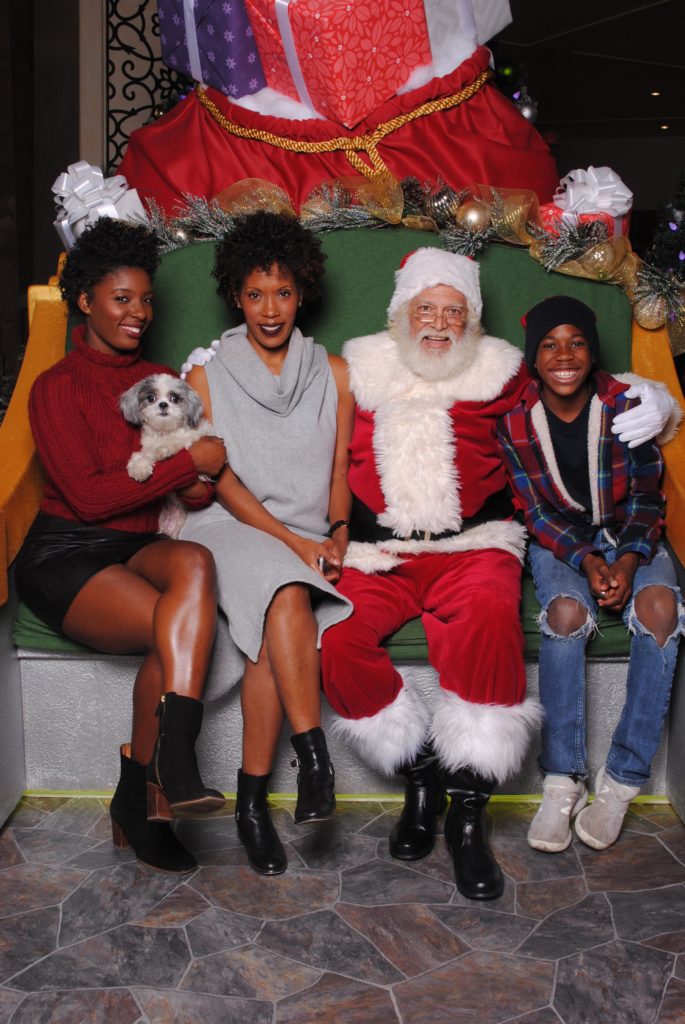 As apart of my family's 25 days of Christmas activities we visited Santa HQ in The Oaks Mall in Thousand Oaks.
Last year I took my son to Santa HQ.  This year my daughter found time to join us.  Our new puppy Journey was able to join us well.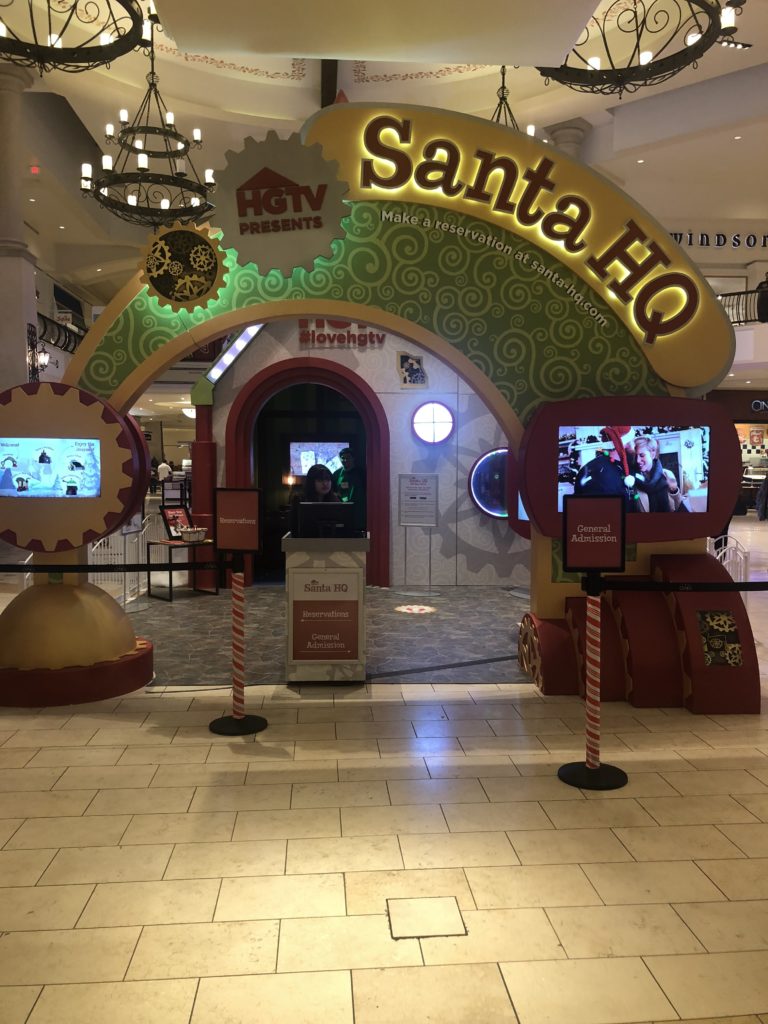 The Oaks, has partnered with HGTV allowing us to meet Santa at Santa HQ.  We able tell him what we all wanted for Christmas.  Before meeting Santa we were able to  partake in an interactive, digital experience at Santa's workshop.
As we began Santa's North Pole adventure at Santa HQ  we will learned if my son are puppy are on Santa's naughty or nice list after being "scanned" at the Naughty or Nice O' Meter.  They were both were on the nice list.  I asked if anyone has ever made it on the naughty list.  I was told there has not been a naughty child yet.  I guess there are a lot of good children in Thousand Oaks and surrounding areas.
After my son and puppy made it on the nice list we spent time in the  observatory to catch a glimpse of Santa's remarkable world through special tablets. We were be able to take an "Elfie" (a photo opportunity as a dancing elf) and much more.   Click here to see our video.
After making our Elfie  we could not get enough of watching it and laughing.  I think this may be the best we have ever danced.  We are dancing family that loves music, so it was fun to have Journey included.  She thinks she can dance also.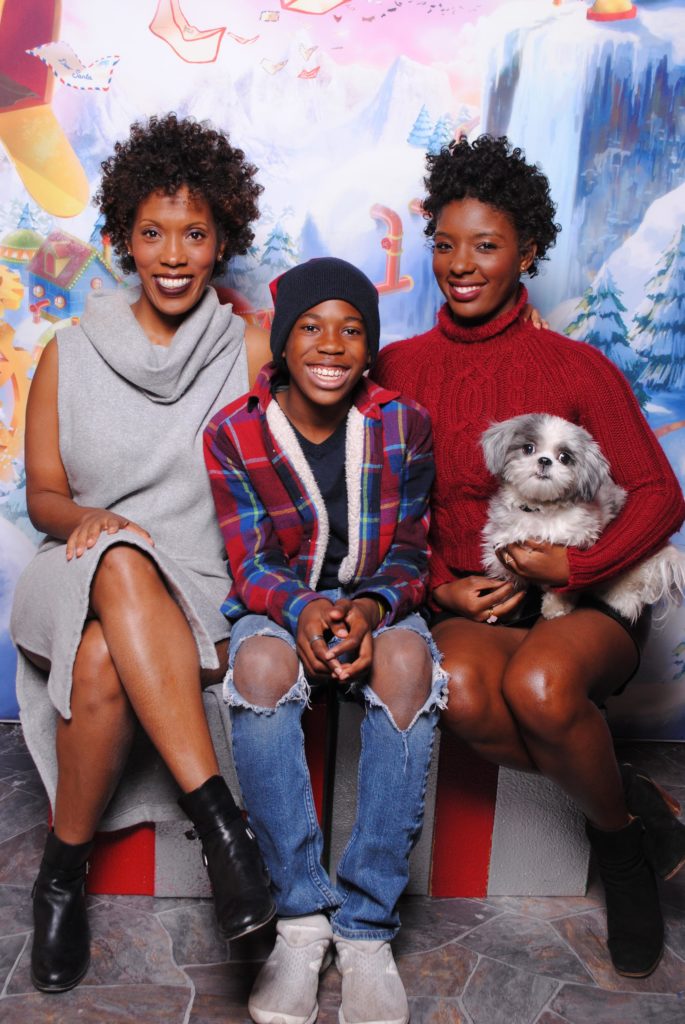 I do not particularly like taking photos but I enjoyed taking photos at Santa HQ.  After our Elfie I was ready to take a family Christmas photo.  I think I enjoyed it mostly because the staff worked well with Journey.  As they rang a bells and called her name they captured every adorable look.  As they gave each picture a seal of approval I could not wait to see the phots at the end of our visit.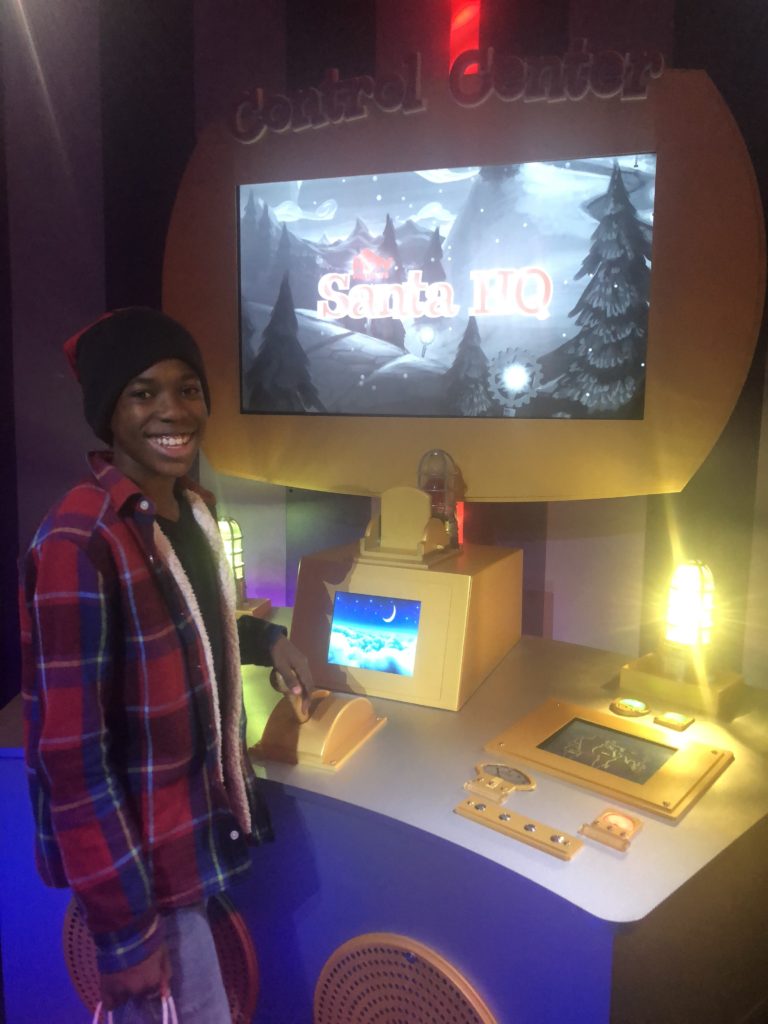 I had to wait a while because we had to go into the control center.  As my son handled controls we where also able to see Santa's elves at work through the special tablets.  We watched presents pile up and seem as though they were being placed directly at our feet.  I got a kick out of it.  I am sure younger children are going to think it is the best thing ever.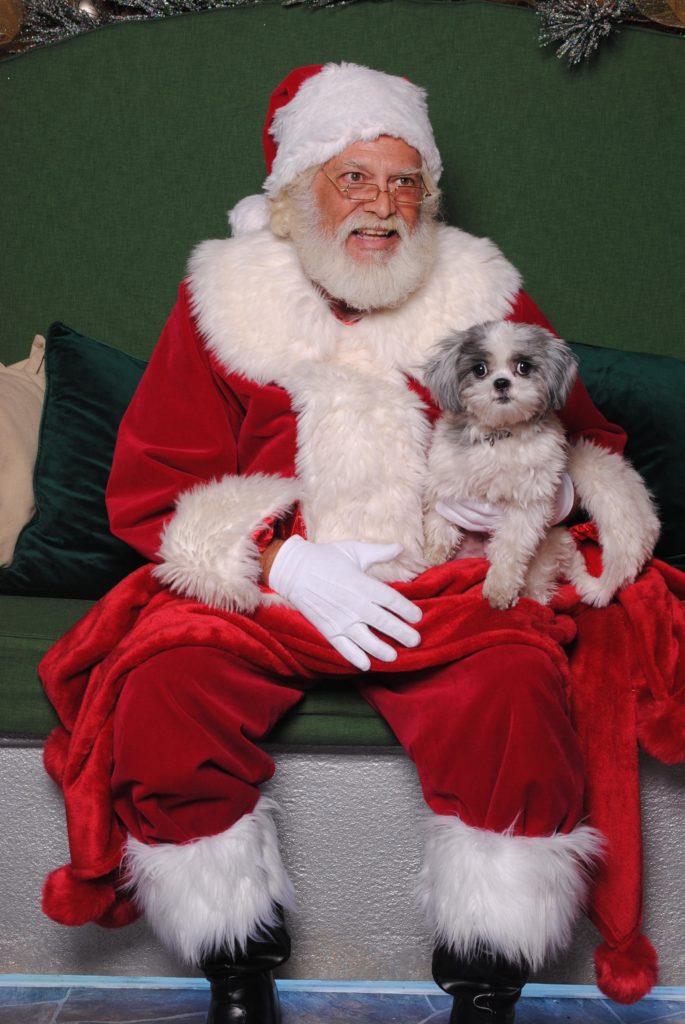 After leaving the control center I completely forgot we were there to see Santa.  We were having such a good time.
When we finally got to see the big guy, he graciously took a photo with our family and then my son and Journey took individual pictures.
The fun did not stop there.  We enjoyed looking over our photos to see which one made the cut.  It was hard to decide because we loved them all.
We had such a wonderful time at Santa HQ.  It was like we took a trip to the North Pole.
Santa HQ is a North Pole experience the entire family can enjoy.
WHEN: Santa HQ will be open seven days a week from November 10 through December 24, and is located in the center court near JCPenney.
November 10 – December 15
Monday – Thursday | 10 a.m. – 8 p.m.
Friday – Saturday | 10 a.m. – 9 p.m.
Sunday | 11 a.m. – 7 p.m.
Wednesday, November 22 | 10 a.m. – 6 p.m.
Thursday, November 23 | Closed for Thanksgiving
December 16 – 24
Monday – Sunday | 9 a.m. – 9 p.m.
Sunday, December 24 | 8 a.m. – 6 p.m.
WHERE: The Oaks
Center Court near JCPenney
350 West Hillcrest Drive
Thousand Oaks, CA 91360
Merry Christmas