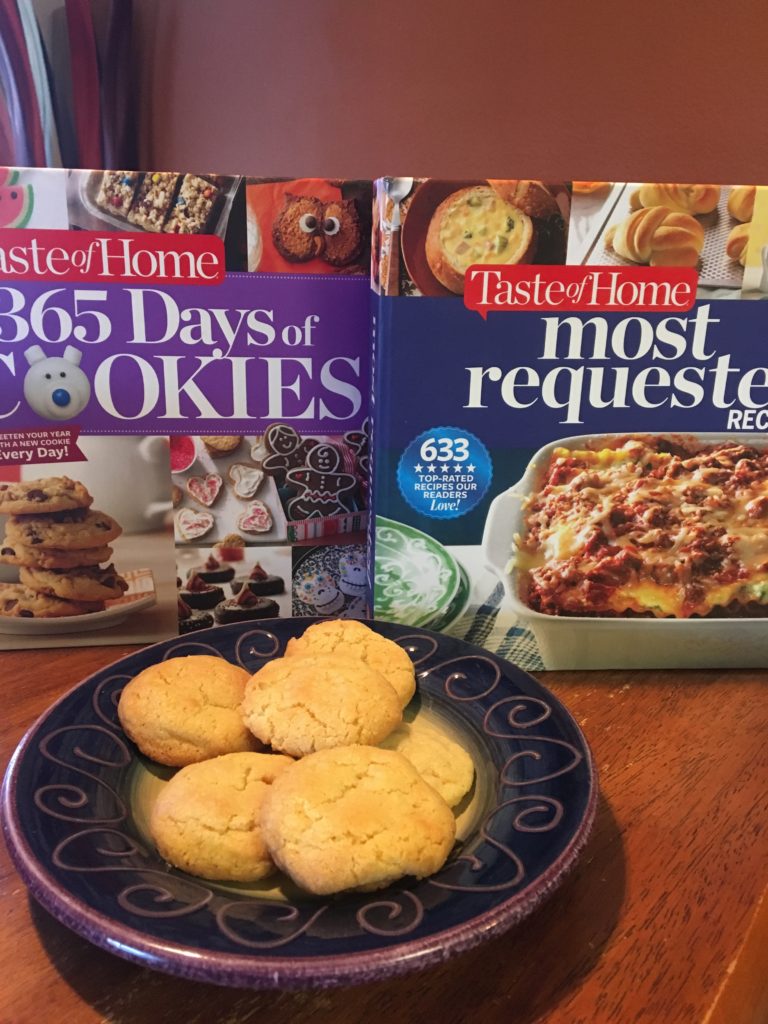 The holidays are here and I have been baking cookies and preparing comfort foods with my Taste of Home 365 Days of Cookies and Taste of Home Most Request Recipes cookbooks.
My son and I have flipped the pages of the Taste of Home 365 Days of Cookies several times trying to figure out which cookie we would bake first.
When it comes to smile-fetching sweets you can't go wrong with cookies! From soft and chewy to crisp and crunchy, the buttery sensations always get thumb-up approval. This new book features hundreds of full-color photos, this must-see edition offers after-school snacks, coffee-break bites, classroom treats, bake-sale favorites and holiday delights that are perfect throughout the year. You'll even find cookies that celebrate days such as National Potato Chip Day (March 14), Jelly Bean Day (April 22) and National French Toast Day (November 28). Best of all, a Christmas- Cookies Bonus Section makes this cookbook a home baker's dream come true!
Category     Price: $24.99     Purchase Here
Taste of Home 365 Days of Cookies has:
Color photos of every cookie
Recipe reviews
Prep & bake time lines
Troubleshooting hints
Shipping & storage solutions
Typically,  I only bake cookies during the holidays and occasional days, just because.    After browsing through the cookbook filled with delicious cookie recipes for almost every holiday, I am motivated to bake more often.    Seeing all of these cookies made me wish my kids were still in elementary school so I could outshine the other parents with my baking skills.
With the hustle and bustle of the holidays I have not had time to really cook new recipes, but I have found some amazing cooking recipes that I would like to try in the Taste of Home Most Requested Recipes.   I think I am a pretty good cook, but I find myself always looking for new recipes to wow my family with.   I
Take the guesswork out of cooking with Taste of Home Most Requested Recipes! Each of the 633 dishes in this mouthwatering collection is a Five-Star dish as rated on TasteofHome.com, won a recipe contest and/or received raves from Taste of Home readers! Whether whipping up a family favorite on a busy weeknight, creating an attention-getting dish for an office potluck, serving crowd-pleasing munchies for a weekend party or a planning a spread for a special occasion, you'll find what you're looking for here. After all, these are the foods today's home cooks serve and share time and again. Each tried-and-true recipe has been tested and approved by the experts in the Taste of Home Test Kitchen, offers easy-to-follow instructions and calls for ingredients you likely have on hand! Serve your family nothing but the best! With Most Requested Recipes at your fingertips, it's never been easier!
After browsing through this recipe book with pictures  I found the recipes to be very easy.   I was able to find heavy and light recipes.  I like to make light meals, but there are moments I like to prepare something heavy.  This book has it all.
Taste of Home Most Requested Recipes has:
Recipes that use 5 or fewer ingredients
Recipes made in your slow cooker
Handy kitchen tips and how to's
Reviews from home cooks as shared on TasteofHome.com
Prep and cook times for every recipe
Gorgeous full-color photos
While I will be gifting my family with delicious meals, snacks and desserts I will be giving my daughter a Mind Stretchers Vol 2.  Every time we are at the pool and I am working on my crossword puzzles, she always says I need one of those books.  Since she has not purchased a big puzzle book I am giving her this one for Christmas.  As she relaxes by the pool or just need time to relax she will be able to do so with her new Mind Stretchers Vol 2.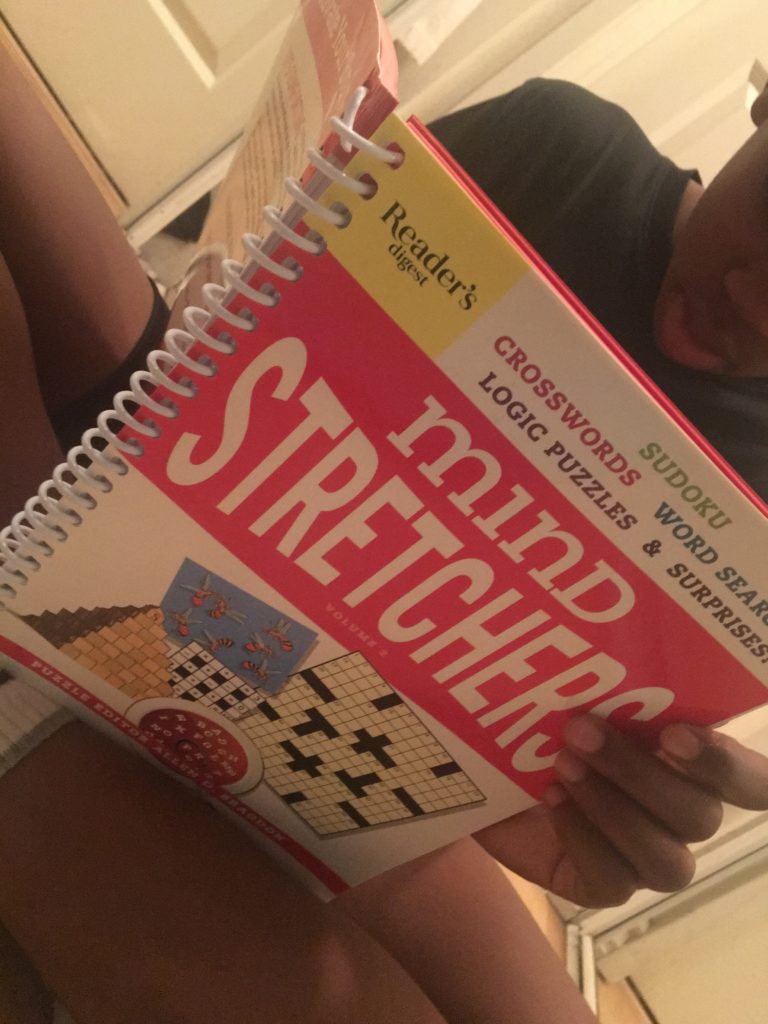 Get a full-brain workout with a new collection EVEN MORE mind stretching puzzles Now in its second volume this beloved series offers more teasers all designed to inspire and stimulate the mind. Switch off the TV, put down the phone and embrace Mind Stretchers—you'll be entertained, learn new things, wake up your brain and it's definitely more fun than watching the news.
Category     Price: $12.99     Purchase Here
Mind Searchers Vol 2 has:
Crosswords
Soduko
Logic Puzzles
Word Search
And More
All three books are perfect holiday gifts.
Happy Holidays!