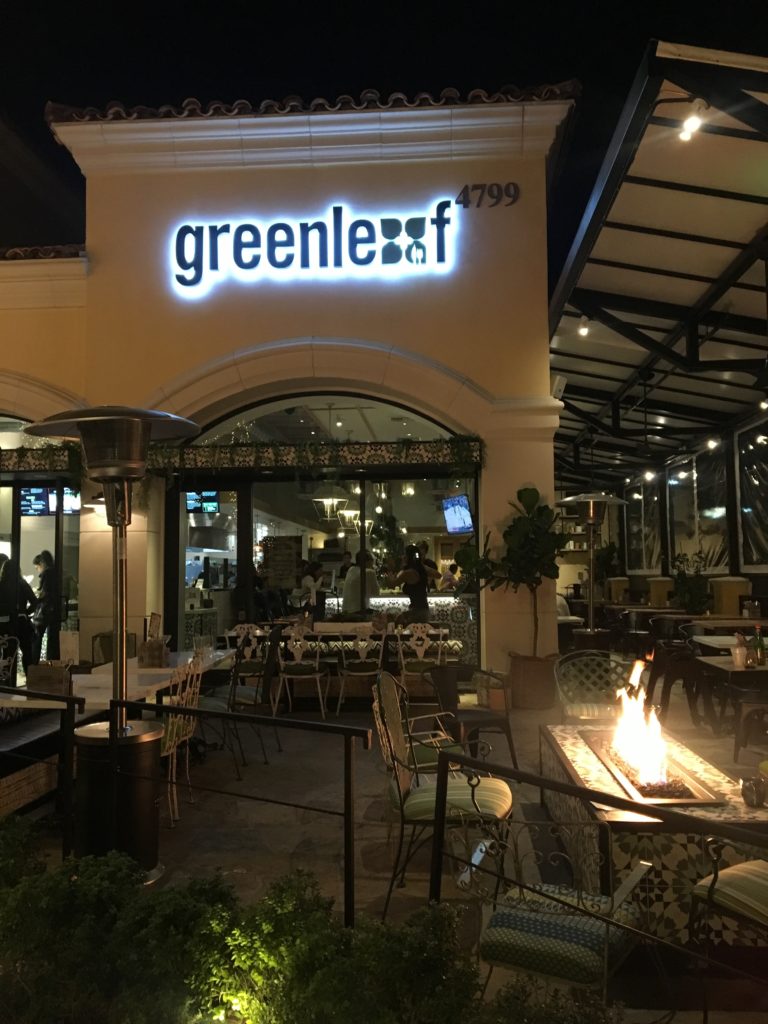 Greenleaf Gourmet Chopshop, Calabasas is now open!
If you have not heard the new Commons Calabasas, Greenleaf restaurant is in the old Johnny Rockets location.
My family was one of many anticipating the grand opening of the new location.  For months we drove through the Commons wondering when it would open.   We are no longer wondering.  Since it has opened we have dined at the new restaurant a few times.
Greenleaf offers the highest quality and freshest food that is considered good for you.   My family leads a healthy lifestyle, but sometimes it is hard to find restaurants that cater to specifically healthy eating.
It is frustrating dining at restaurants and there is a small portion of the menu that caters to our dietary needs and/or our healthy lifestyle.
As we each placed our order we did not have to search through the menu to find the healthier food options.  It was all there.
My daughter and I were excited to try the Baked "Spaghetti" with Tuscan Kale Salad.  This dish is prepared with baked spaghetti squash, marinara, mozzarella and zorra herbs.  I added turkey meat balls  to my entree.  My daughter substituted the kale salad for baked potato fries with avocado pesto.  I decided to have pomegranate quinoa.  I have been wanting to try spaghetti squash for a while.  I could not tell the difference from pasta.   I try to stay away from eating pasta.  Since  our visit I have looked online to learn how to prepare spaghetti squash at home.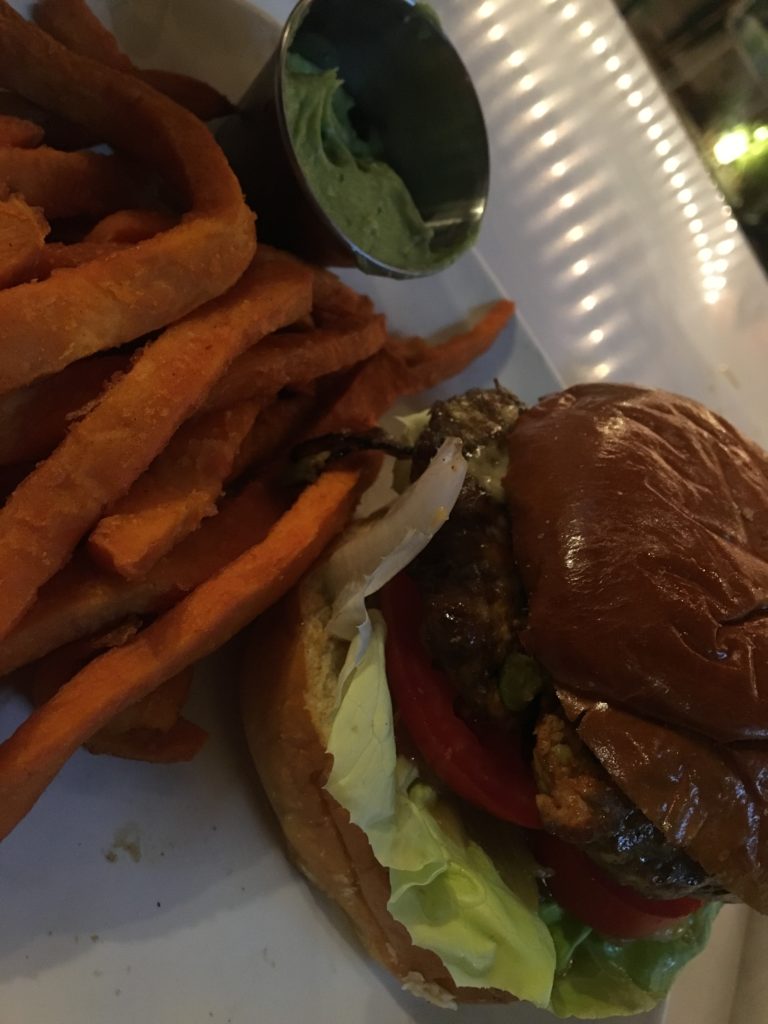 My son ordered a turkey burger.  The burger is seasoned with avocado and turkey bacon, caramelized onions, homemade relish and grilled tomato with Greenleaf pomegranate aioli.   All burgers come with arugula salad, but he substituted the salad for baked sweet potato fries.
This restaurant opened at the right time.  As the fall season was in full swing and the night temperatures dropped,  we enjoyed our dinner by the fire.  While sitting by the fire we met new people and saw old friends as they walked into or past the restaurant.
We have visited the restaurant a couple of times since the grand opening and have also gone during happy hour.  We were surprised to learn they have happy hour.
On our other visits my daughter tried the salmon filet from the build your own entree menu.  My son continues to order the turkey burger.    Since he has ordered it each time we have dined at the restaurant I had to try it for myself.
We have only dined at Greenleaf for dinner but they do offer brunch as well.
The Greenleaf Chopshop menu also has:
Protein shakes
Kids menu
Build your own salad
Build your own entree
Specialty salads
Sandwiches
Burgers
Starters
Pizzas
Tacos
Brunch
Juices
Protein shakes
Vegan options
Vegetarian options
The plethora of healthy food options are perfect for my  family because we do not eat beef or pork.  Periodically my daughter toggles between being vegan, vegetarian and pescatarian.  Whatever she is Greenleaf has it.
Greenleaf is a relaxed dining experience with a variety of healthy food items.