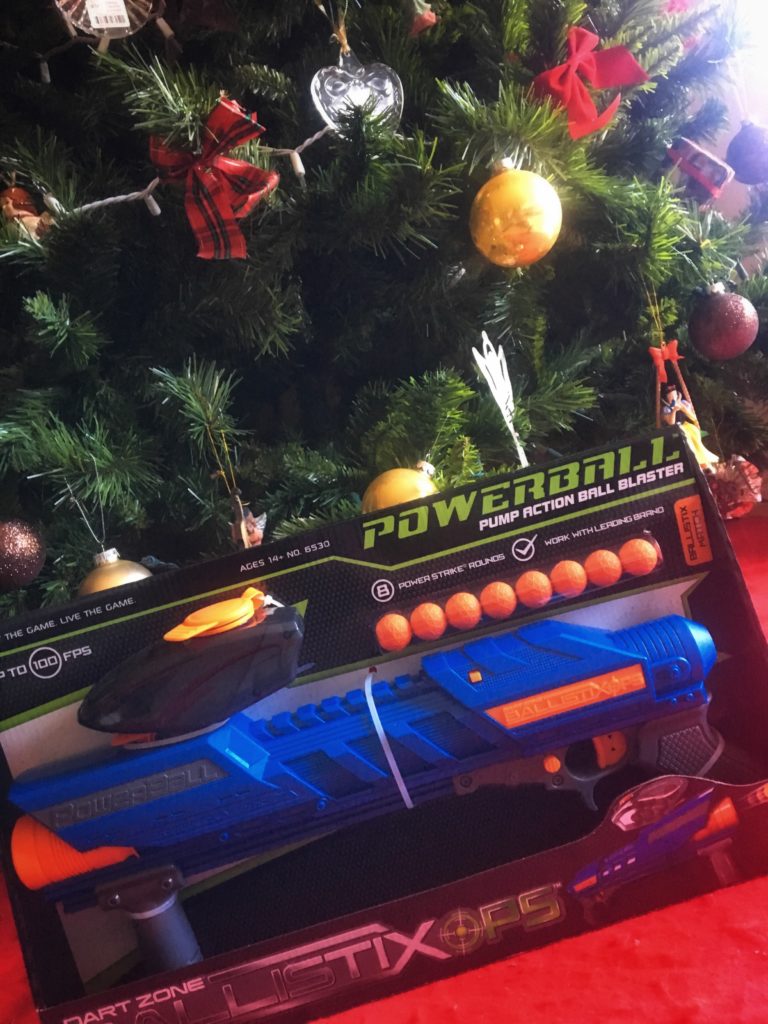 The Christmas countdown has hit my home in top speed.  As my son does his count down.  I am trying to gather gifts.  One item that is on his Christmas list is a ball blaster.  He will be so excited when he opens his new Dart Zone Ballistix Ops Powerball Ball Blaster on Christmas morning.
Dart Zone has introduced a brand new line of products, Ballistix Ops Ball Blasters.  The first introduction is the Powerball Ball Blaster.  It fires Power Strike foam rounds up to 100 FPS (feet per second) just like the competition.  The Powerball's Quick-Load Hopper holds eight foam rounds. Just like Dart Zone Super Darts and Blasters, Ballistix Ops is fully compatible with the leading brand's rounds and magazines.
This Powerball Ball Blaster is a Target Exclusive.
My son has also added a tactical vest to his list to go with his foam ball launcher.  He has told me about one that he saw in the Target Christmas catalog.  Just like him, I recall looking through catalogs as I child and looking for anything related to Christmas shopping for kids.   I guess I will be heading to Target.
Ball blasters are huge in our neighborhood.  We have gone to ball blaster parties and have had a blaster while the kids shot soft foam balls at one another.  I am happy my son will have one of the best ball blasters.  I remember once we went to a party and he did not have the best gun.  He needed more power and speed.  He did not seem to mind, but I felt bad.  I cannot wait for someone to have a ball blaster party and he will be blasting the other kids.  If you have not guessed, I am very competitive.
I know this will be a great gift for ages 14 plus.  Ballistix has awesome Christmas gifts for kids!
Merry Christmas!