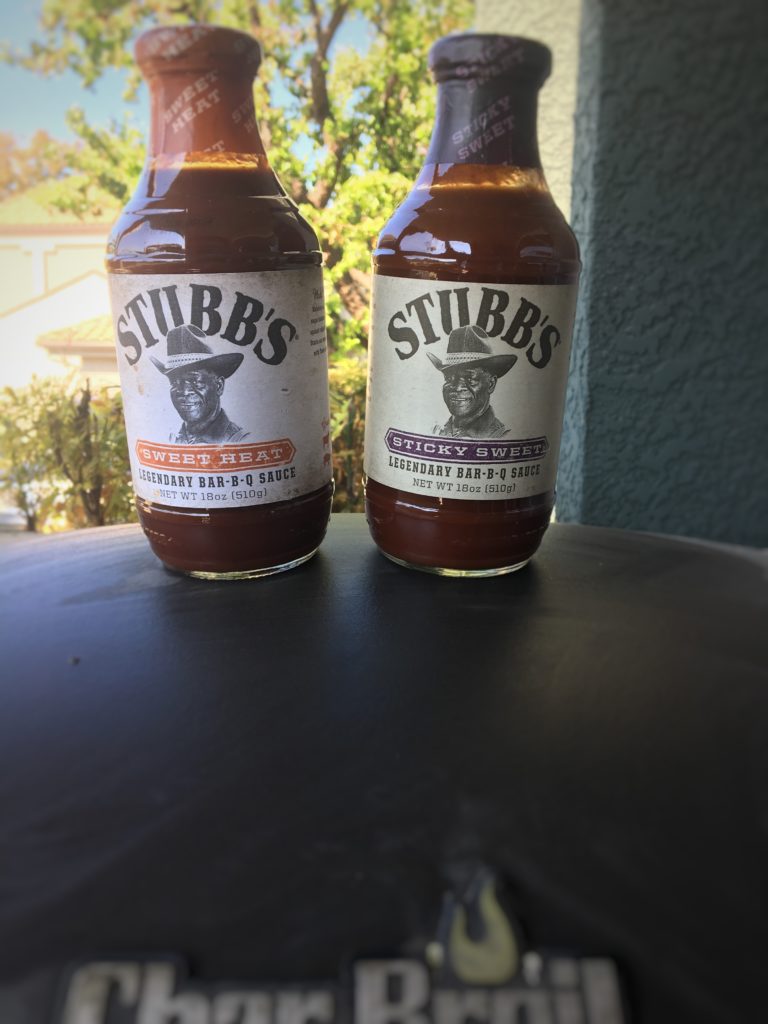 For years I have seen Stubb's Legendary Bar-B-Q in the supermarket and have wanted to try it.  With family trips, tailgate parties and just wanting to eat, I needed to try Stubb's.  I did not know they had so m
My family planned a trip to Yosemite and I brought a few bottles of Stubb's with me.   I brought Sweet Heat and Sticky Sweet to give us a variety of flavors.
As I grilled chicken, links, patties and it added it to my baked bean recipe I was hoping this BBQ sauce would be a hit.  It was more than a hit!
As everyone ate their food they raved over the sauce.   It was delicious!  I could not help but feel confident each evening while preparing our meals.  I wish I had tried it a long time ago.
The nice, thick sauce filled our mouths with sticky, spicy and sweet depending on which sauce we were eating.  I have never grilled and it taste this good.
My intentions were to take photos of our food each night, but for some reason that did not happen.  Just as quick as the food was done it was gone.
I have not grilled since our trip, but plan to do so very soon.  I will be grilling with Stubb's Legendary Bar-B-Q.  I especially want to grill when I know I have guest because I want them to try it.  I guess I want to show off.
This season, BBQ sauce maker Stubb's Legendary Bar-B-Q is taking inspiration from founder and Texas BBQ legend, C.B. "Stubb" Stubblefield, a Korean war vet and mess sergeant who was known to cook chili on the tailpipe of an army tank, and sharing some tailgating recipes that will have the whole crowd cheering:
Guests can get in in on the fun with a build-your-own kebab bar featuring a variety of meat, chicken and veggies – here's a BBQ Chicken Kebab recipe for        inspiration.
I have gone to the Stubb's website and have found many great bbq recipes.   I have been very basic when it comes to grilling.  I have always tried to play it safe.  I think it was primarily because I did not have the right recipes or sauce.  I have never had a store bought bbq sauce that I have been excited about until I tried this.
Stubb's not only has Bar-B-Q sauce, they have anytime sauces, marinades, cooking sauces and rubs.   I know if I am hooked on the bar-b-Q sauce I can only imagine how the other sauces and rubs taste.
I know many people are into tailgating right now, but Thanksgiving is in less than a month.  Stubb's has deep fried turkey and smoked turkey recipes.  I have always wanted to deep fry a turkey, but I am not sure if I am ready to do so.   Preparing a smoked turkey may be more my speed.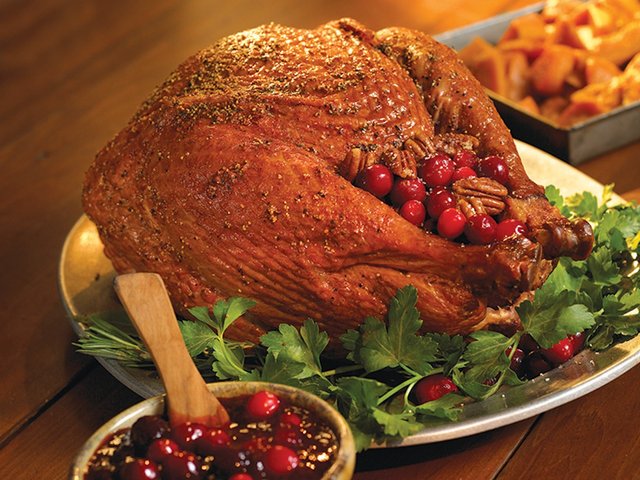 STUBB'S SMOKED TURKEY
Ingredients
1 Turkey (10 to 15 pounds)
¾ cup Stubb's Chicken Spice Rub
Stubb's Bar-B-Q Sauce (Original, Honey Pecan, or Sweet Heat recommended)
Wood chips, soaked
Cooking Instructions
Remove the neck and giblets from the inside of the turkey. Work the rub into as many areas as possible under the skin, as well as in the body cavity.
Prepare a grill for indirect cooking by layering soaked wood chips and charcoal. When the coals are ashed over, spread them out in one part of the grill so the turkey can cook to the side and not directly over the coals. Cover the grill and bring it to between 235°F and 245°F.
Smoke your turkey at 240°F for about 25 to 30 minutes per pound to an internal temperature of 165°F. (Cooking times will vary depending on your grill.) Cover with foil and rest turkey 15 minutes before carving.  Serve with Stubb's Bar-B-Q Sauce.
NOTE: Smoked turkey meat may appear pinkish in tone and have a smoother texture than oven roasted turkey. This is normal. However, be sure to use your thermometer to ensure that your turkey is fully cooked.
Stubb's  has enough products to keep you preparing delicious foods for every occasion.