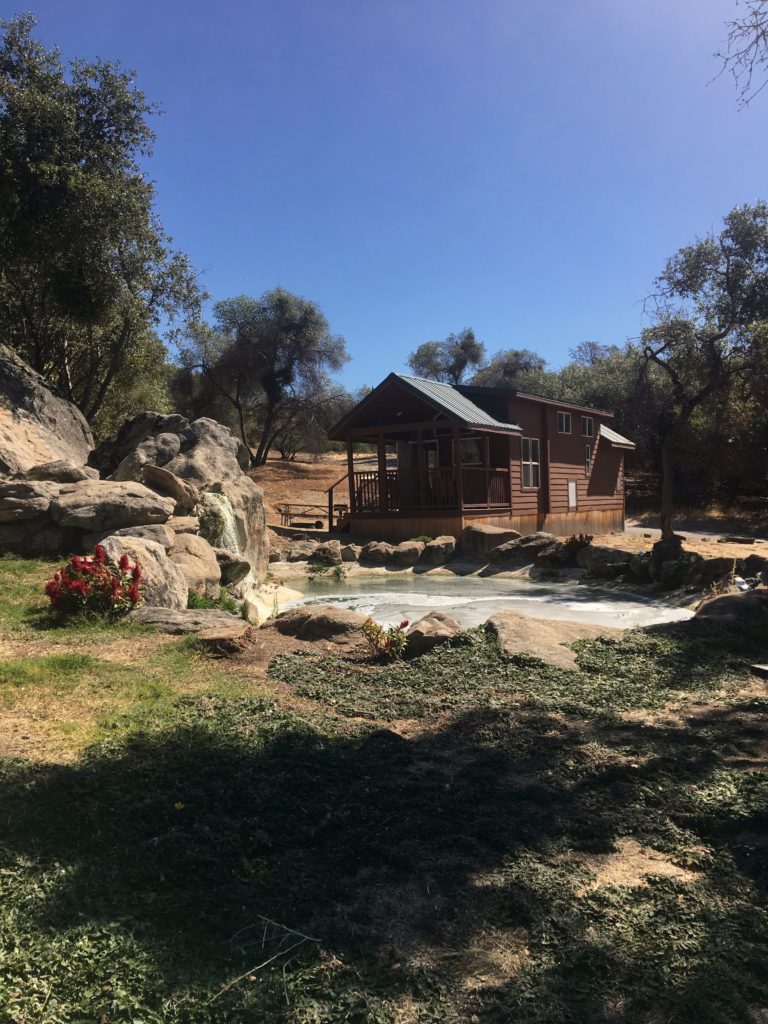 My family cannot get enough of Yosemite RV Resort.  After an awesome visit during the early part of Summer, my daughter insisted we celebrate her birthday  at the resort.  Her birthday is a couple of days before the first day of Fall and we were trying to get the last bit of summer activities in.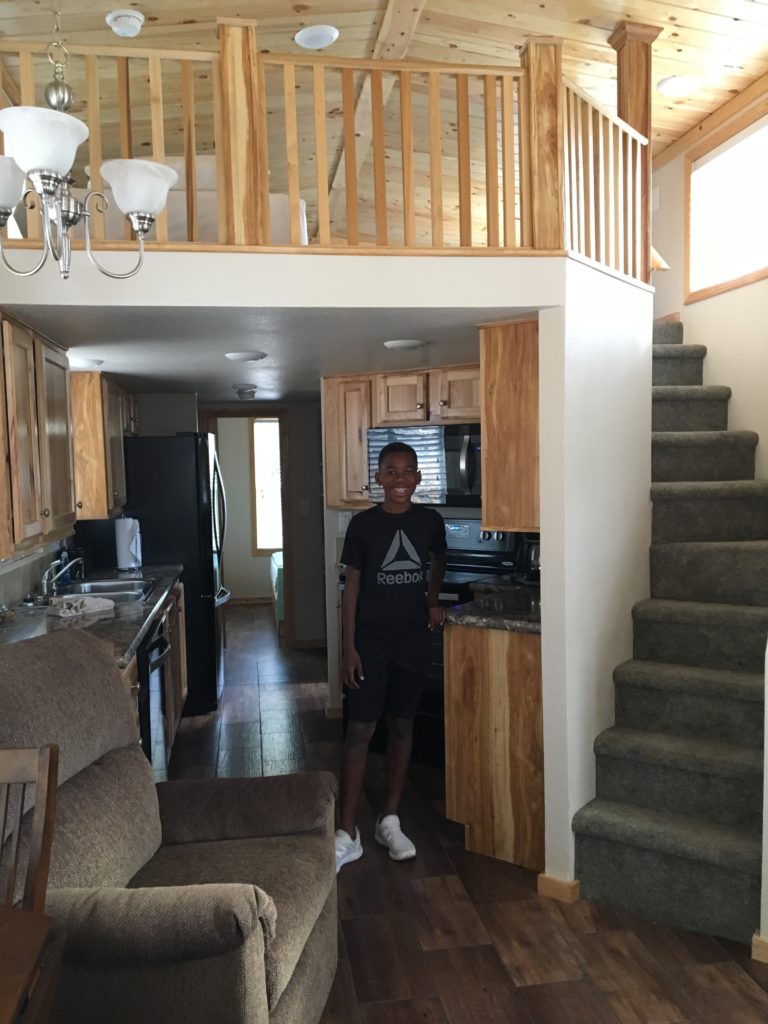 This time we stayed in one of the resort cottages because there was a total of five people.  The cottage sleeps six.  This was perfect for us.
With two twin beds in the loft, a queen bed in the master bedroom and a queen sleeper in the living area there was plenty of room for everyone.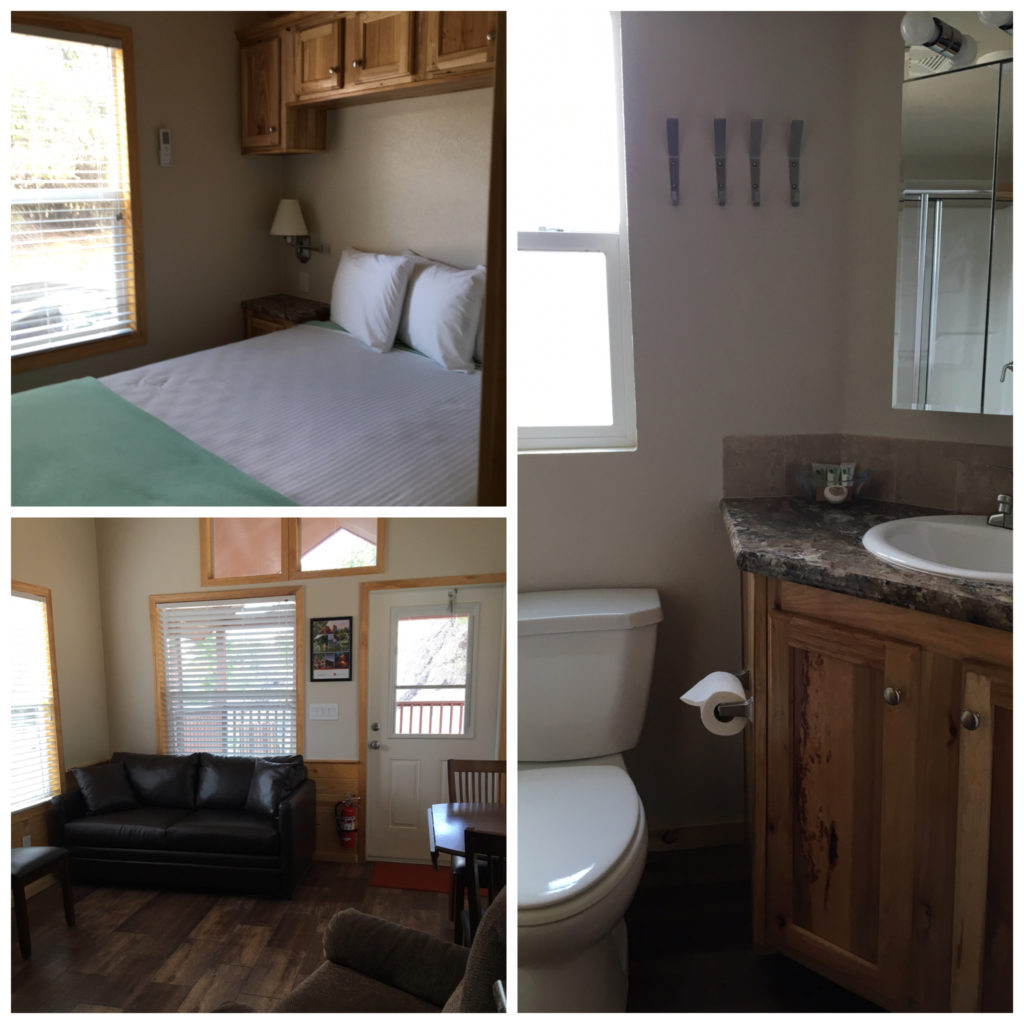 Each morning I cooked breakfast in the kitchen and packed lunch for our day in the outdoors.  We initially planned to spend time at Bass Lake, but the weather was a lot cooler than we expected.  Fall weather was kicking in.  Instead we hiked in Yosemite and Sierra National Forest.  The temperature was very cold in the morning and warmed up by noon, but not warm enough to do water activities.  Every day we did not return to the campgrounds until late afternoon or early evening just in time to grill outside.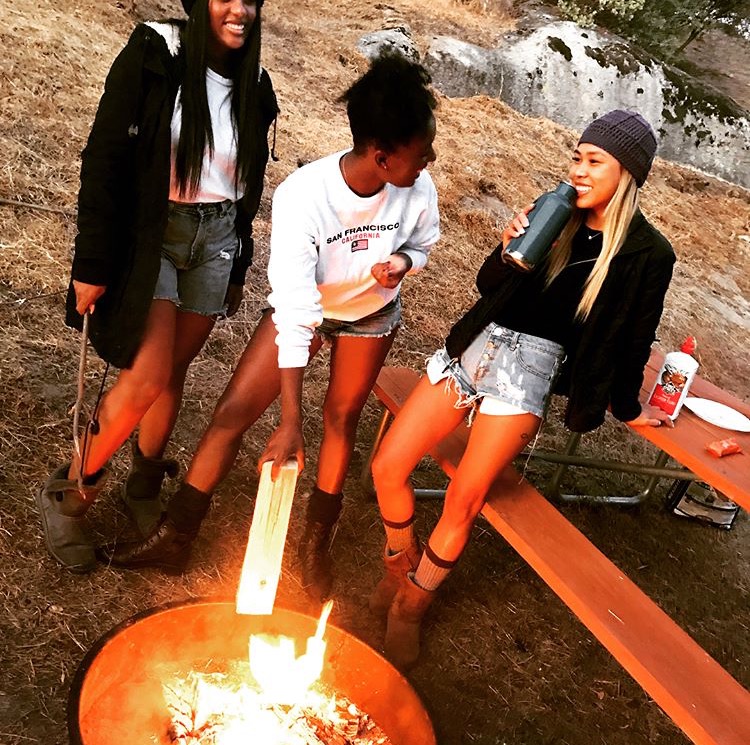 We spent our evenings by the fire, eating, listening to music, talking  and playing games.   Each night my daughter and I would sit by the fire until it burned out which was about 11pm.  I looked forward to this.  As everyone else puttered around in the cottage we sat talking and looking up at the stars.
Each day we all fell into a comfortable rhythm in the cottage giving it a home like feel.    A couple of nights we played games inside.  There are televisions in the cottage.   They were put to use during early morning or late night.   With so much to do we did not have time to watch TV.
On this trip we spent more time away from the campgrounds.  During the summer it was a little different because it was hot and we were able to swim.  There were Summer activities offered also.
It was nice to experience the difference in seasons here.    It was also good to see the staff.  They are always so very welcoming and very accommodating.
Everything about this trip was enjoyable.  Just a couple of days ago my daughter  said, "Mom, that was such a good trip!"  Yosemite RV Resort made her birthday memorable.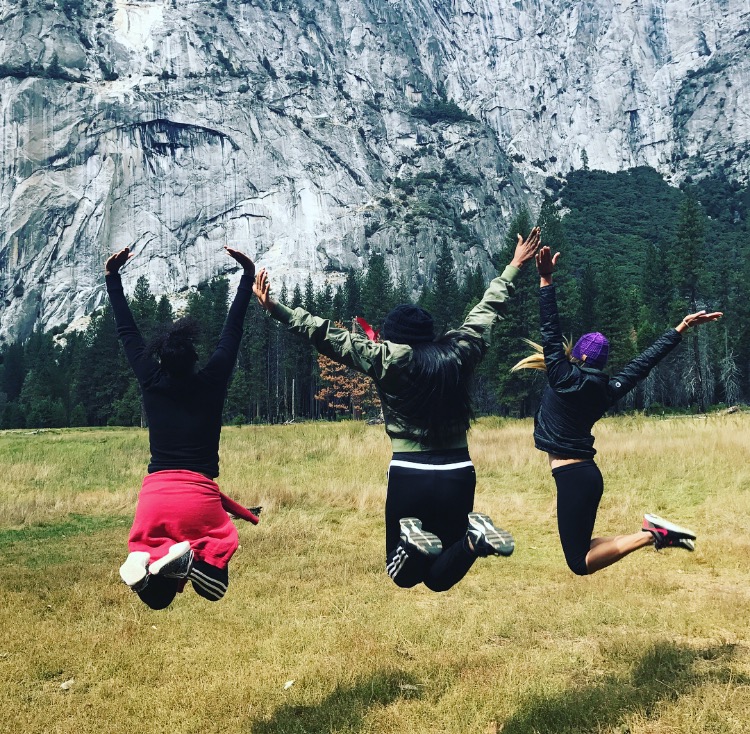 Just as my family enjoyed our time at Yosemite RV Resort you can do so as well will with their Fall package.
This October, enjoy the fun that's happening at Yosemite RVResort. Fall is here and it's the perfect time of year to sit around the campfire! Stay at Yosemite RV Resort this October or November and enjoy the Fall Package or Sugar Pine Railroad Package. We've done all work for you and combined the perfect weekend experiences where all you have to do is enjoy!
Fall is here and now the crisp air surrounds us which means it's the perfect time to enjoy the outdoors. Stay with us during one the best seasons to spend time outdoors in Yosemite National Park and Sierra National Forest. Before starting your adventure for the day, grab breakfast or lunch at one of the areas best eateries – The Wild Fig Kitchen. After a day spent exploring, come back to your cabin and enjoy s'mores over the campfire.
2 Nights in a Cabin
S'mores Pack
One bundle of Firewood
$25 Gift Certificate to Wild Fig Kitchen
Take a ride on the historic Sugar Pine Railroad before they close-up shop for the winter. You will travel along the historic right-of-way of the Madera Sugar Pine Railroad where mighty lumberjacks felled the timber and flumes carried the lumber to the town of Madera. The conductor will tell of the history of the line, the trees, and the wildlife native to the area. 
Package Includes: 
2 Nights in a Cabin
Tickets for 2 Adults or 1 Adult and 2 Children under 12
S'mores Pack
One bundle of Firewood
This October and November, book a night of tent camping and get an extra night FREE! Buy one night, get your second night FREE. Valid on stays during October and November 2017.