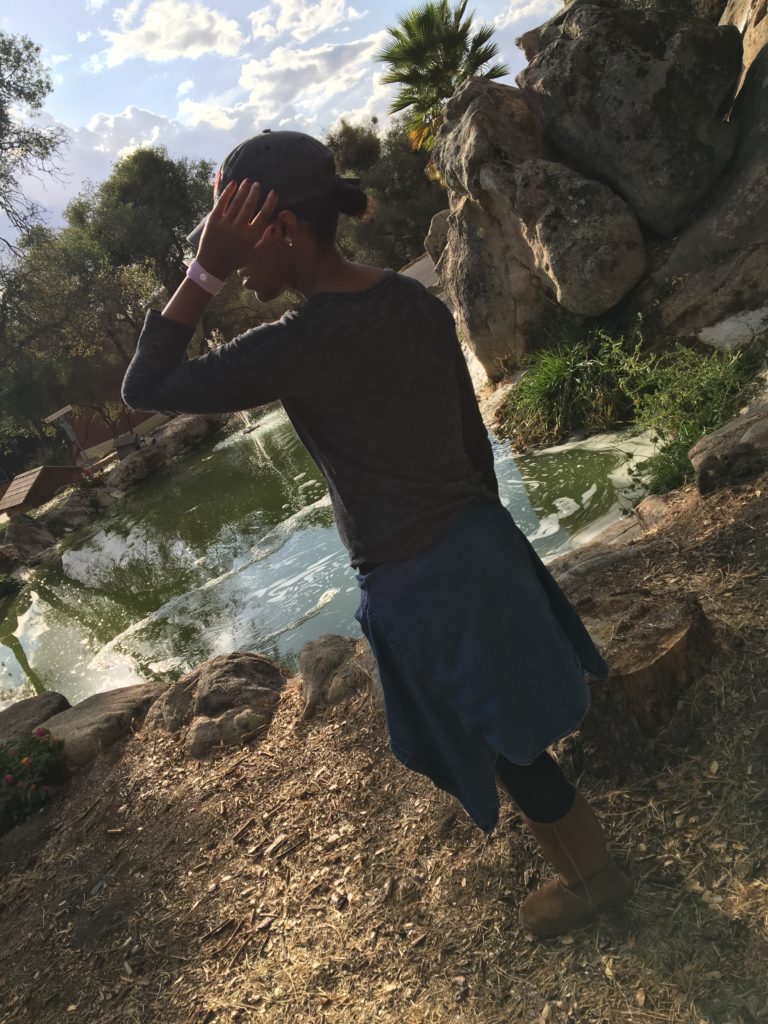 I wish I had known about Sea-Band when I was pregnant and suffering from morning sickness or when I went whale watching a couple of years ago.   I am sure I would have been rid of nausea.
I always try to go the natural route when it comes to taking medicine.  Sea-Band is safe and can give all natural relief of nausea.
When I received my Sea-Band products I called my mother.  She suffers from digestive issues and is always nauseous to tell her them.   When I began to tell her about Sea Band she said, "I have heard of those bands before."  I immediately began to think, "If she knows about them why hasn't she been using them and more importantly, why didn't she tell me about them."
When her stomach issues began a couple of years ago I told her to boil fresh ginger or eat anything ginger, for example: ginger candy.  It all worked a bit, but she still has feelings of nausea.
She has agreed to try Sea-Band Lozenges.
Just a few days ago my daughter was complaining of feeling nauseous.  She has digestive issues also.  I immediately handed her a few ginger lozenges.   After some time she said the feeling subsided.  She needs to keep these with her at all times.
I empathize with my mother and daughter because I know how miserable it feels when you need nausea relief.   None of us are pregnant, but my mother and I understand how sick you can feel when you are.  We also know what it feels like when you are not pregnant and this occurs.   Sometimes it has hit us after eating something, when it is that time of the month or when you are on a boat.
My family loves the outdoors.  A few years ago we went whale watching.   We started out the trip full of excitement.  After getting into choppy water, the water immediately left for me.  I got so sick.  It was so bad.   All I could do was sit at a table with my head down and wish for the trip to be over.  I missed every whale that passed the boat as everyone was filled with excitement.  All I do was think of things that could help me and wonder  how to treat motion sickness.
I did not learn my lesson from the whale watching trip.  Last year we went kayaking in caves and the same thing happened.  I was taken by surprise because we have kayaked before and this did not happen.  I did not get sick immediately, but when I did get sick I had to leave the tour group and go sit on the island by myself until everyone returned.  If I had known about Sea-Band I would not miss out on so many fun things.  Wearing the nausea relief wrist band would have come in handy for me.
Sea-Band

Natural relief
No side effects
Effective
Reusable
Washable
Fashionable
Available for adults and children
Sea-Band is a knitted elasticated wrist band, which operates by applying pressure on the Nei Kuan acupressure point on each wrist by means of a plastic stud. Because the bands do not use drugs, they do not cause any of the side effects associated with anti-nausea drugs and can be worn on each wrist whenever you feel nauseous. They are suitable for adults and children.
The next time I do a water sport or go whale watching I will bring travel wristbands for the entire family.  You never know…