As I drove to the Techlicious Lunch and Learn event a couple of days ago I was concerned about my phone being completely charged before I arrived so I could take photos, go online etc.   This has been the norm for me and can be a bit stressful sometimes.
When I arrived my phone was at 100% but I knew it would not last long.  As soon as I entered the room I noticed a display of bags.  Initially I saw fashionable bags made with nice leather.  I quickly learned that these bags could change my life they were great, new innovative ideas .    I feel in love with all three: Knomo Audley Fold Down Briefcase 14″, Knomo Berlin 14" Backpack and Knomo Elektronista Digital Clutch . They all seem to fit into my busy lifestyle not too mention they are fashionable and good inventions.
I was drawn to the Knomo Audley Fold Down Briefcase 14″ because of the beautiful red popped and not to mention it went well with my jumper.
Knomo Audley Fold Down Briefcase 14″
It is a modern take on a classic handbag. Sophisticated in any situation and easily transformed into a cross body bag for those times you need to be hands-free.
Pocket with RFID blocking : essential for storing your phone, bank cards and passport to ensure you're not prone to identity theft
Padded laptop section: fits up to 14-inch laptop. Designated section means your laptop is easy to grab on the go and kept separate from your other possessions
Detachable strap: for when you want to be hands free, attach the strap and turn this handbag into a cross body bag
It gets better.  After I finished accessorizing I discovered other great products  I needed in my life.  I was like a kid in a candy store. When I saw the Google home on display I immediately thought of my son.  He has been going on line, researching and showing me information about the Google Home and then asking for one.  This has been going on for a while.  I on the other hand just knew you could talk to it and it played music or something.   At this event I learned that it did more than play music and talk to people.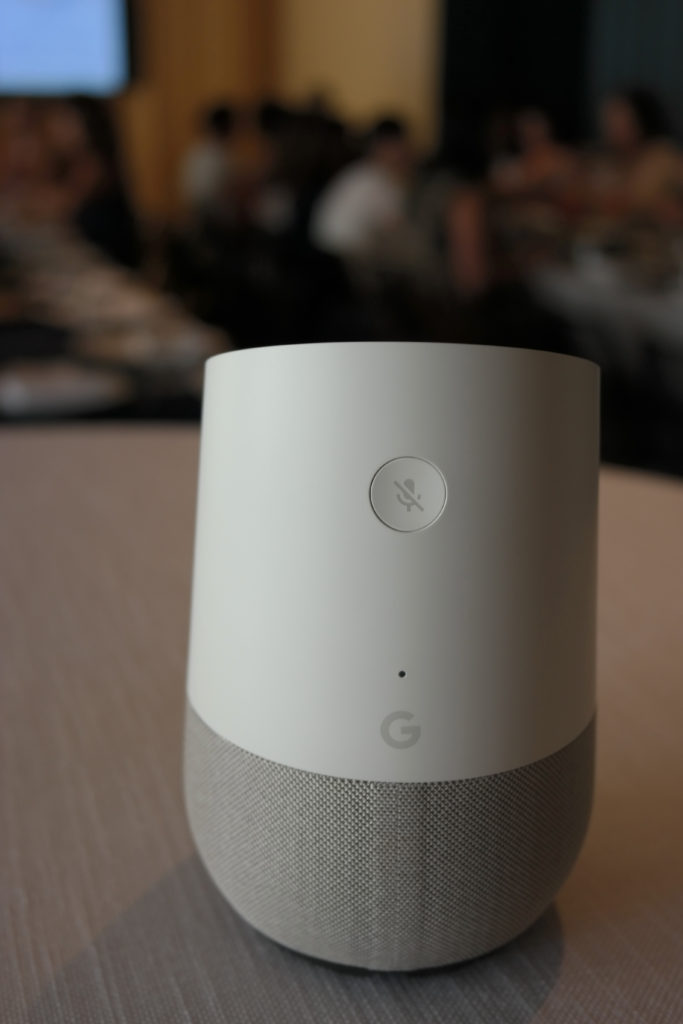 Google Home
Google Home is a voice-activated speaker powered by the Google Assistant. Get answers from Google, enjoy music, manage your everyday tasks, and control smart devices around the home. You can make free hands-free calls with the Assistant on Google Home! Whomever you're calling doesn't need a separate device or special app. And since the Assistant on Google Home can recognize your voice (and up to six voices), when you say, call mom, it will call your mom
Right now you can shop retailers like Costco, Target, Petco and more on Google Home. We just announced a partnership with Walmart to bring you hundreds of thousands of Walmart products—everything from laundry detergent to Legos—that you can buy through voice with your Assistant on Google Home.
Get answers from Google, enjoy music, manage your everyday tasks, and control smart devices around the home.

Make hands-free calls to businesses and personal contacts in the U.S. and Canada for free

Shop retailers including Costco, Target, Petco and Walmart for everything from laundry to Legos with your voice.
No wonder my son was obsessed.  I was later surprised when I received a Google Home in my gift bag.  I could not wait to get it home and tell my son about it.  As he rushed in from school and prepared for practice he managed to set the device up all the while  jumping up and down with excitement as he said, "Okay Google…"  asking it to play this, turn of this, turn on that or asking it a question.  It has been a couple of days since I got it and my family is enjoying it.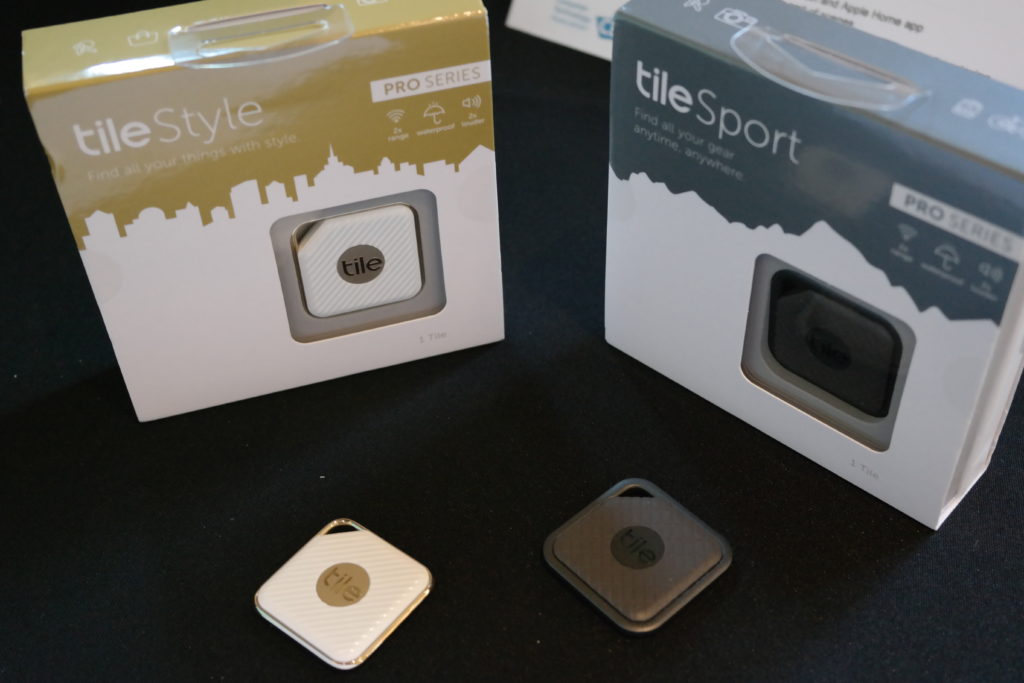 Among all of the awesome products I noticed the Tile Style tracker.  I had not heard of this before.   I cannot seem to keep up with all of the new innovations.  When I finally learned how it worked I immediately thought of my daughter.  She loses everything.  I have thought about giving it to her, but I am afraid she may lose it.  I will keep it for myself.
Tile Pro
This new premium line of Tile products reflects consumers various lifestyles. Tile Sport features a unique tread-like design and dark slate finish with a graphite ring that offers extra durability. Framed with a champagne gold ring, Tile Style is satin white with a subtly-ridged texture, making it the perfect accessory to attach to valuable items. Both new products come with a convenient hole so that they can easily loop onto key rings or bags.
Backed by the Tile community so if you lose your item and mark it as lost in the app, you have the largest community of anonymous heroes helping you out
Double the range and ringer volume than previous Tiles
Are waterproof
Price: $35 each or combo pack with one Style and One Sport for $60
There were so many new tech inventions at the event that I would love to incorporate in my life.   I need help organizing my photos,  I need to track my workouts and need anything that will help shorten the time with cooking and cleaning.  All of these products can do just that.
HomeKit-enabled SYLVANIA SMART+™A19 Full Color Light Bulb
HUAWEI Watch 2
Honeywell Lyric C1 Wi-Fi Security Camera
Monument
Cozi Family Organizer
HumX by Verizon
The Anova Precision Cooker WI-FI
LG Hom-Bot Turbo+ Robotic Vacuum Model CR5765GD
As we discussed all of the products we dined on a plethora of delicious dishes at Redbird in Downtown Los Angeles.
The hors d' oeuvres, three course meal and drinks were delicious.  I could not get enough of the  Avocado Salad, Oak Grilled Chicken and Gnochetti Sardi.   There was a pepper dish that I absolutely loved.  I do not know the name.  I have been told the peppers are seasonal.  I will have to have them again before they go out of season.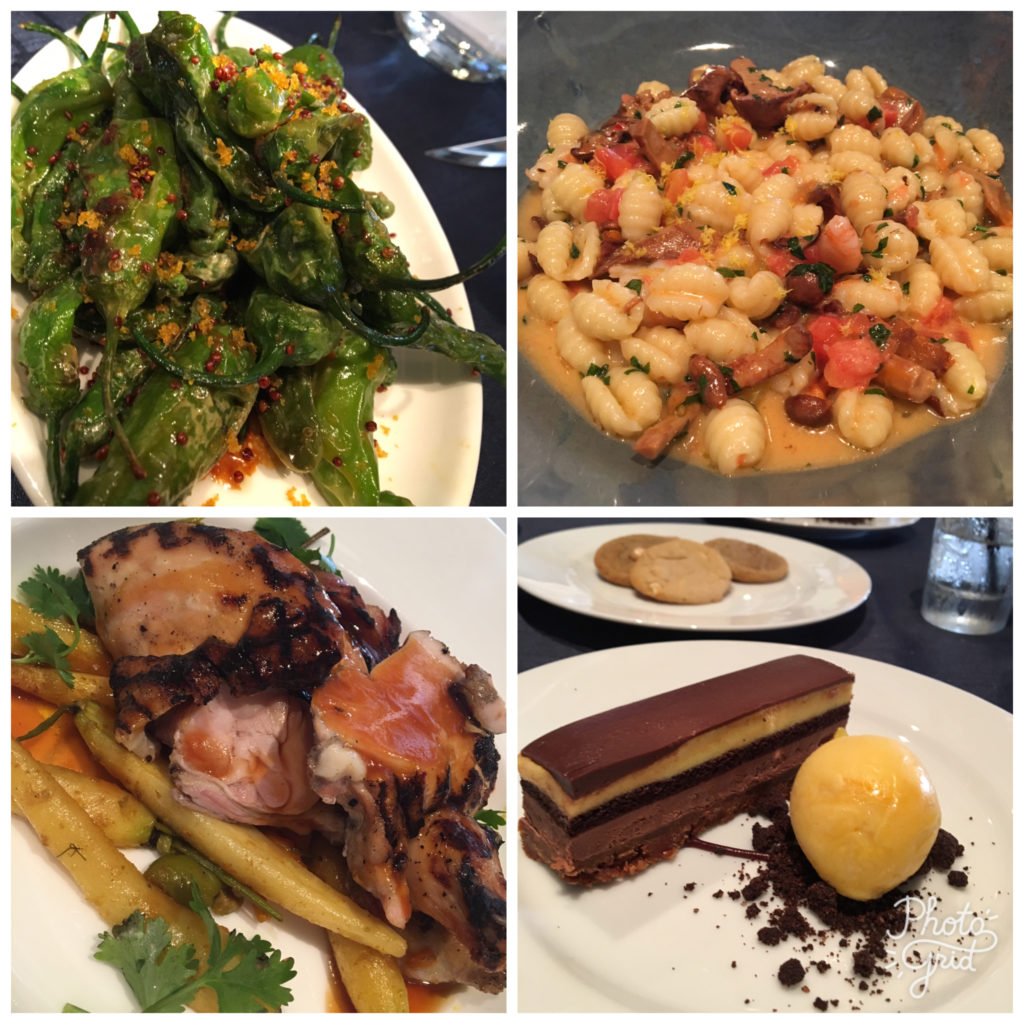 Best of all, I left Techlicious Lunch and Learn filled with food and knowledge of the  latest technology trends.   Techlicious revealed how life can be made simple with these new technology inventions.