The night before my daughter was preparing to leave for Hawaii I decided it would be nice for the two of us to dine at Fleming's Prime Steak House in Woodland Hills.
I wanted this mother/daughter time because immediately after her Hawaii trip she would be heading to London.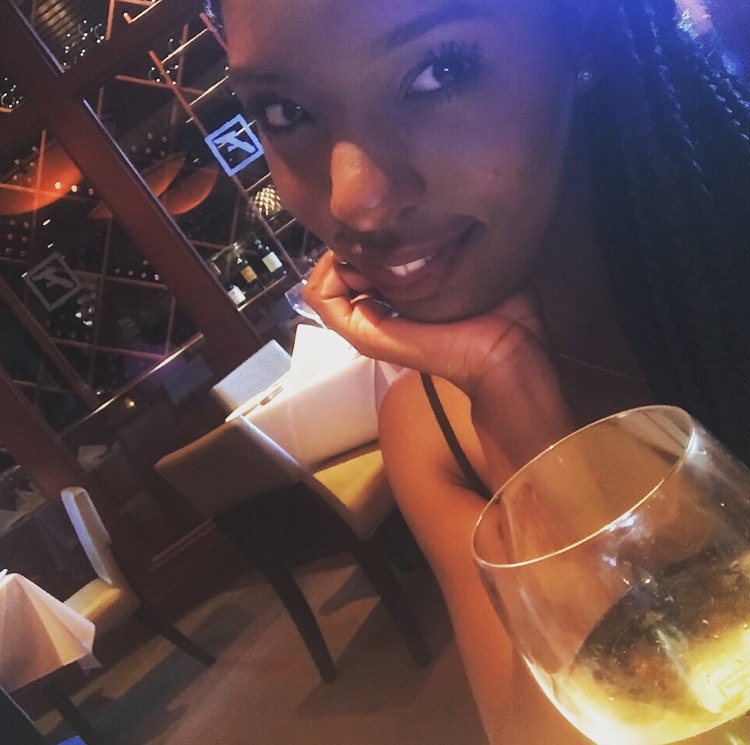 We dined at Fleming's on a Friday night and the place was filled with families, couples, singles and large dinner parties that were either in the main dining area or private dining room.  Aside from the great vibe we immediately noticed the music that played in the background.  Every hit song was playing.  In my mind they were hits because I seemed to know them all.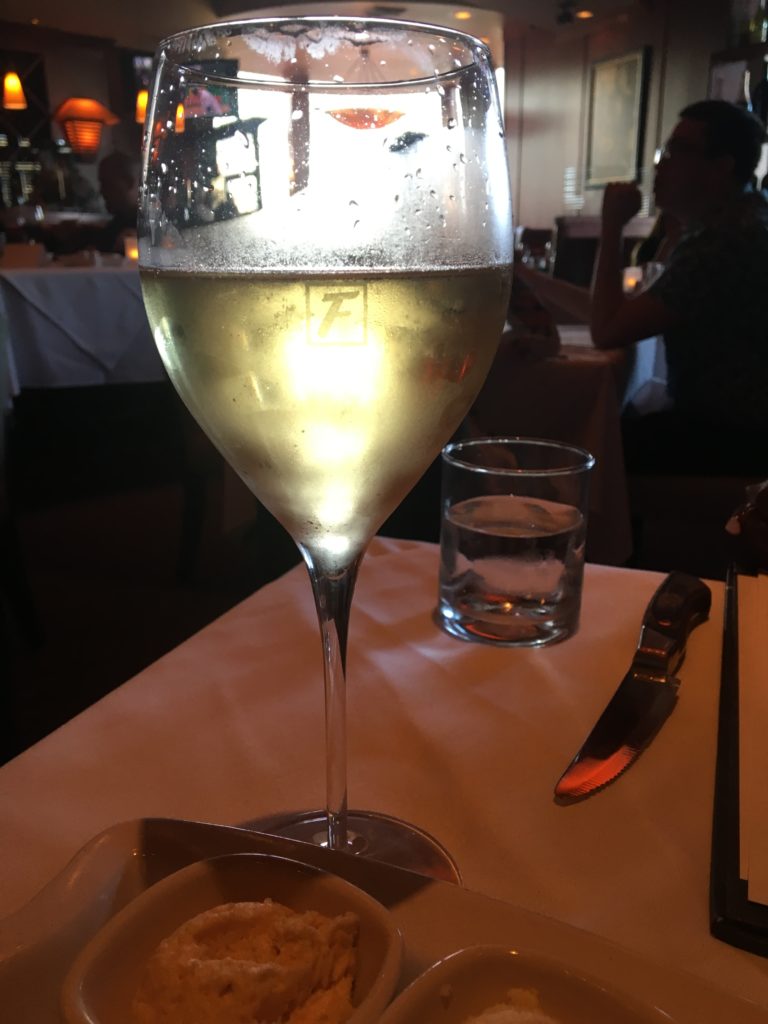 I do not drink but my daughter does.  She ordered a glass of Mas Fi that is featured as a Summer Love Cocktail.  She has been looking for a good sparking wine.   She finally found one she liked at Fleming's.    She loved the sparkling, Brut Cava Spain NV.   It has been a short while since she had it, but she still speaks of the delicious flavor.
As she sipped on her wine we both enjoyed the Sweet Chili Calamari.   This was our first time trying the calamari at Fleming's.  Aside from being told that it was delicious we wanted to see how calamari would taste in a sweet chili sauce.   Everything seems to go with sweet chili, so we knew we could not go wrong.  This appetizer was more than delicious.  The lightly breaded calamari had been tossed in sweet chili sauce.   Every mouth watering piece literally melted in our mouths.   The portion size was pretty big for the two of us, considering we still had to order our entrees.   Our taste buds would not allow us to stop eating this delicious appetizer.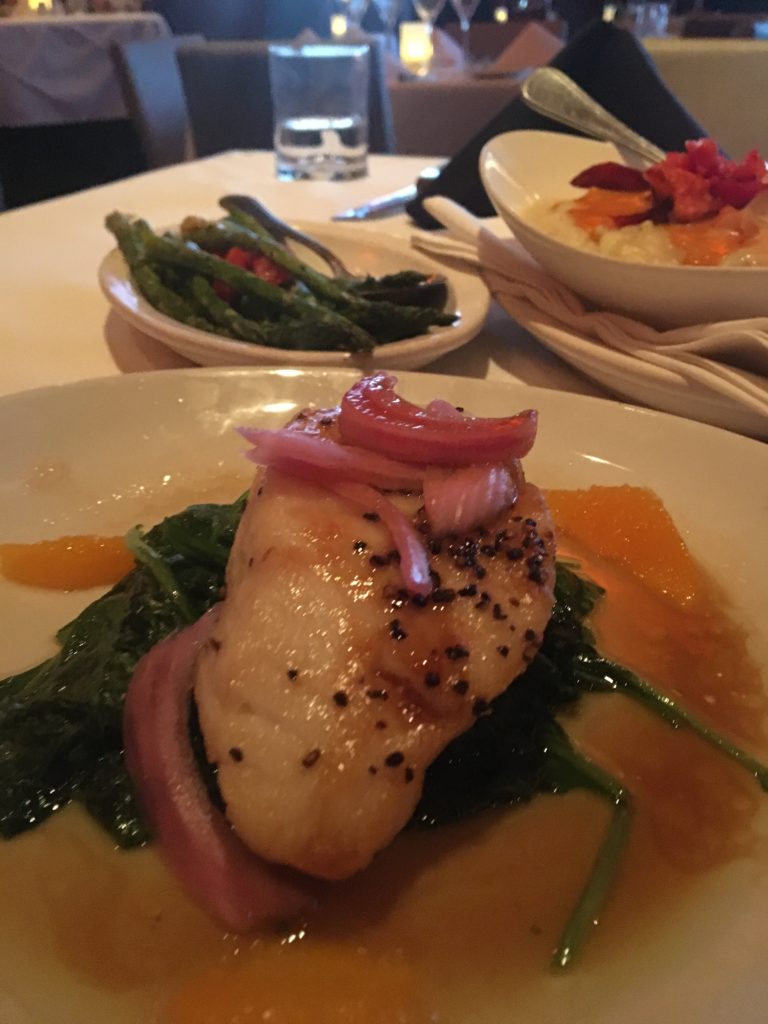 I love anything cooked in miso, so I ordered the Miso Glazed Chilean Sea Bass.  I could not help but like everything about the sea bass that was paired with spinach, arugula and pickled onion.  I had definitely made the right choice.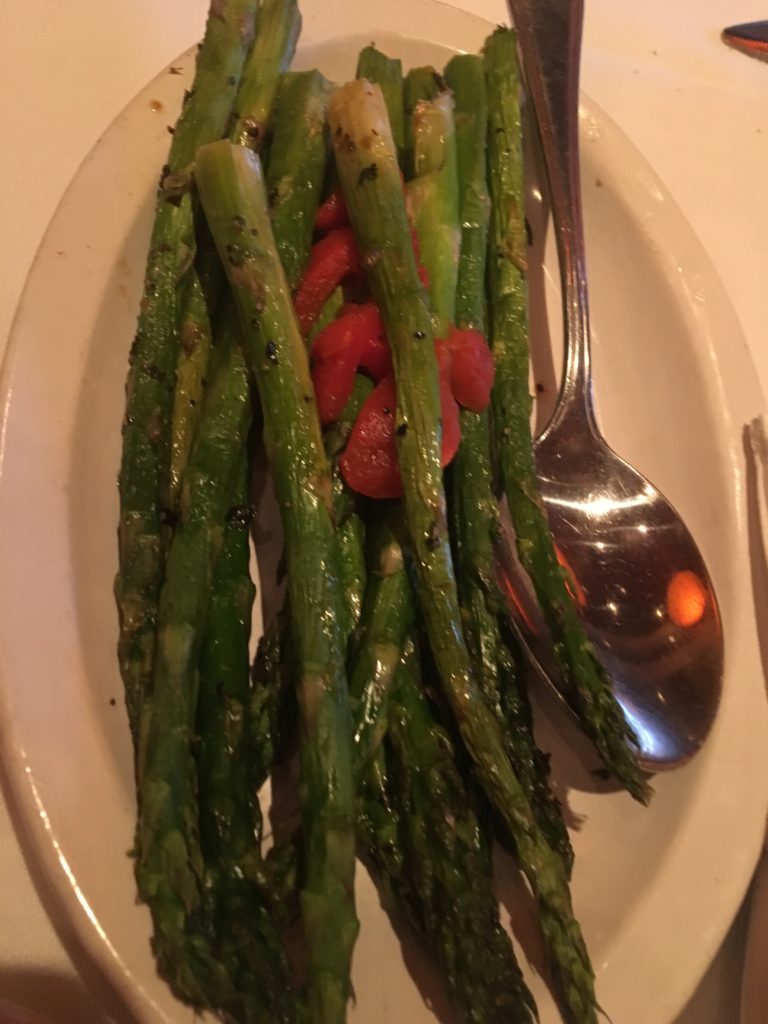 We decided to share an order of Grilled High Country Asparagus and Lobster Mashed Potatoes as our sides.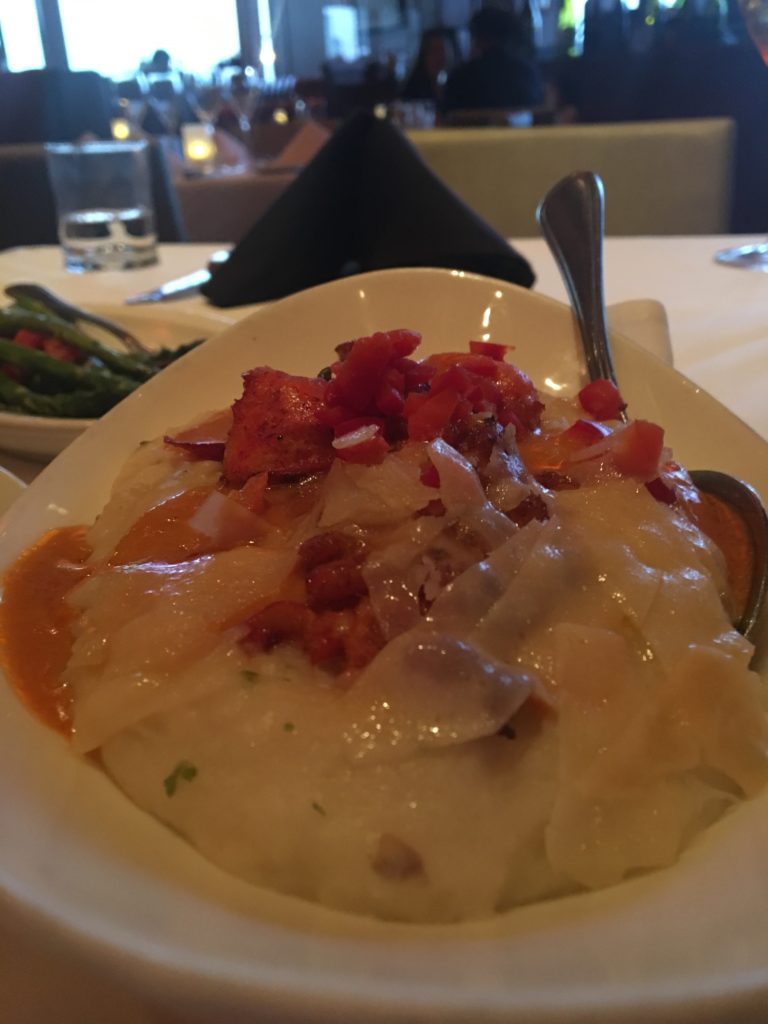 We really liked the asparagus and could not get enough of the mashed potatoes.  They went well with my sea bass and my daughters steak, shrimp and crab.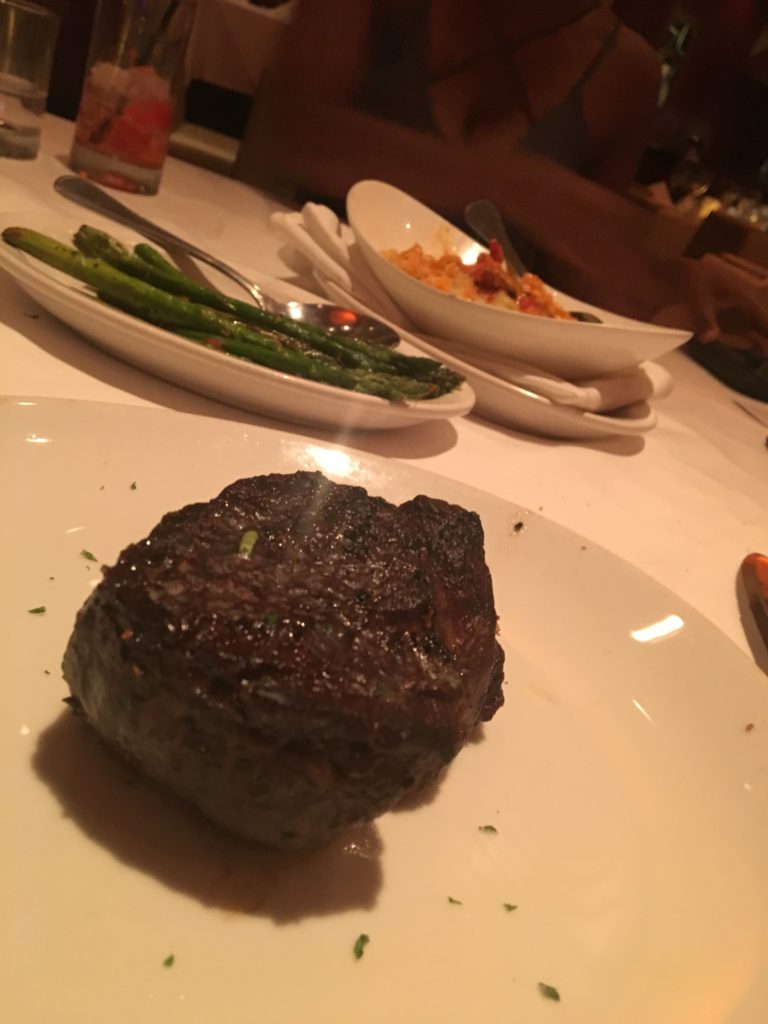 She ordered from the Summer For Love Prix Fixe menu.  The 3- course prix fixe menus that are inspired by the flavors of Summer's freshest ingredients. She opted to not have the First Course of Campari Tomato Bruschetta.   For the second course she ordered the Main Filet Mignon With Colossal Crab & Shrimp.
They chef forget to put the crab and shrimp on top of the steak.   After she pointed it out it was brought on a separate plate.  Despite the hiccup the crab and shrimp cooked in chili butter was delicious.  I know because I tasted it.  She still wonders how it would have taste if it was placed on top of the steak.
We topped our dinner off with Chocolate Lava Cake.  If you look in the above picture we ate every bit of it.
I am happy we were able to spend time alone before she left at Fleming's.