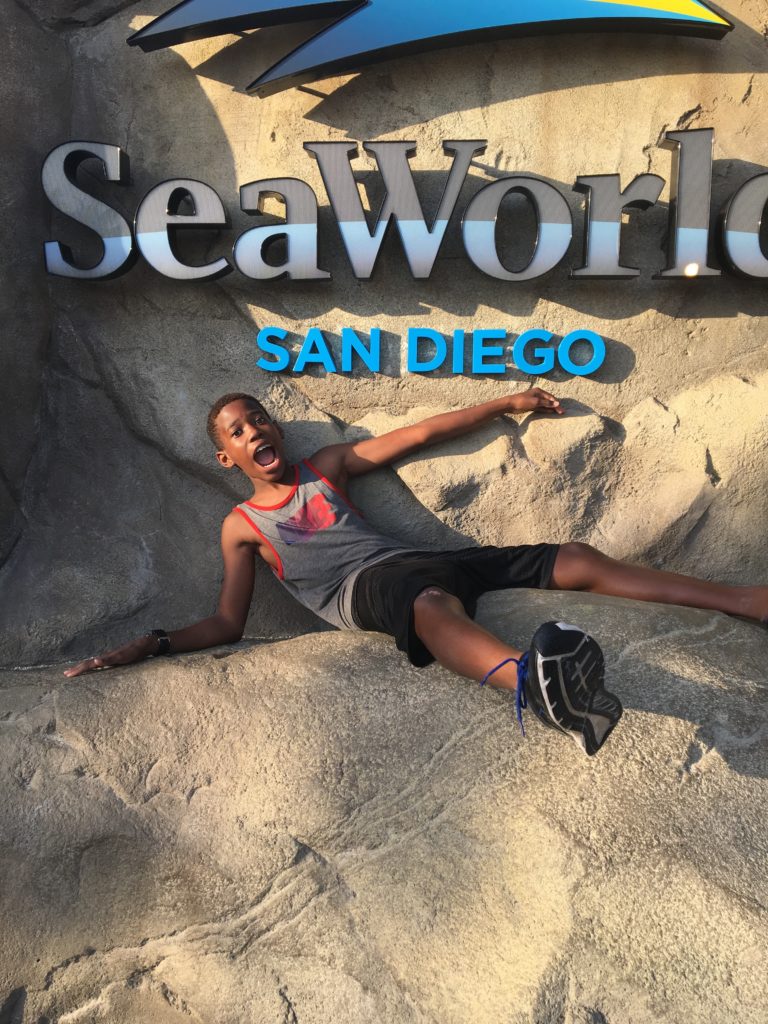 This year my son wanted to celebrate is birthday at SeaWorld San Diego.  We had a blast!
SeaWorld just had their biggest attraction launch in history by launching Ocean Explorer, Orca Encounter and Electric Ocean and we wanted to see some of the new attractions as well as experience the old ones.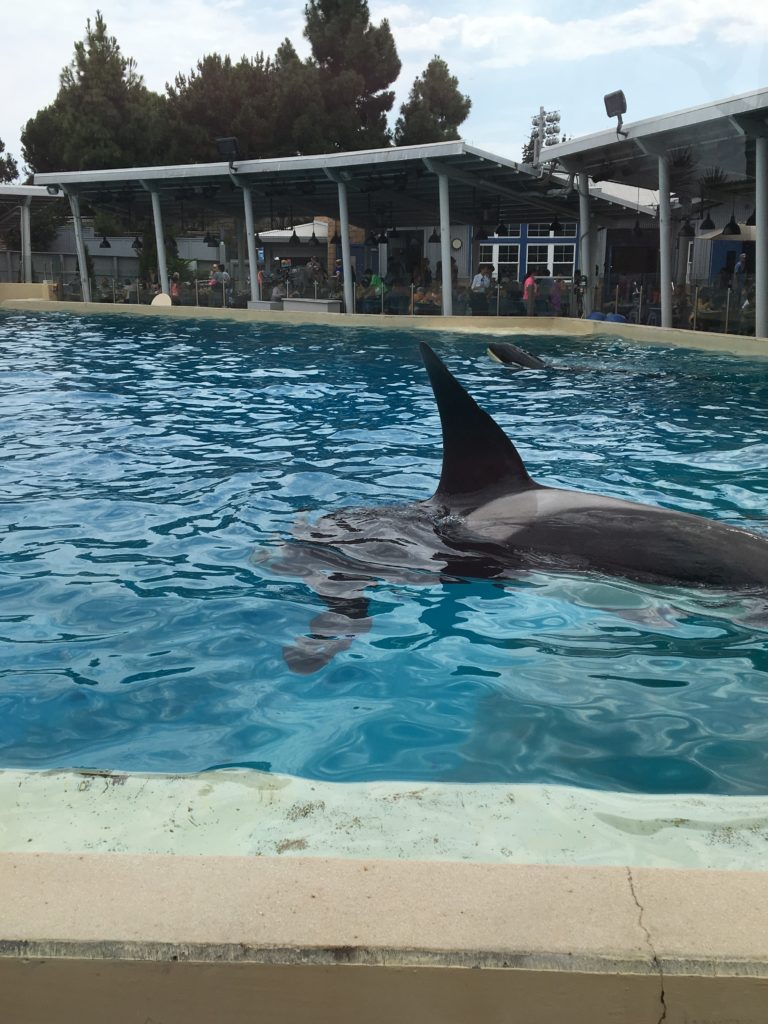 It was interesting to see the new attractions that have been added since the last time we visited.  There was so much fascination and excitement when we witnessed the live natural orca behaviors up close and personal.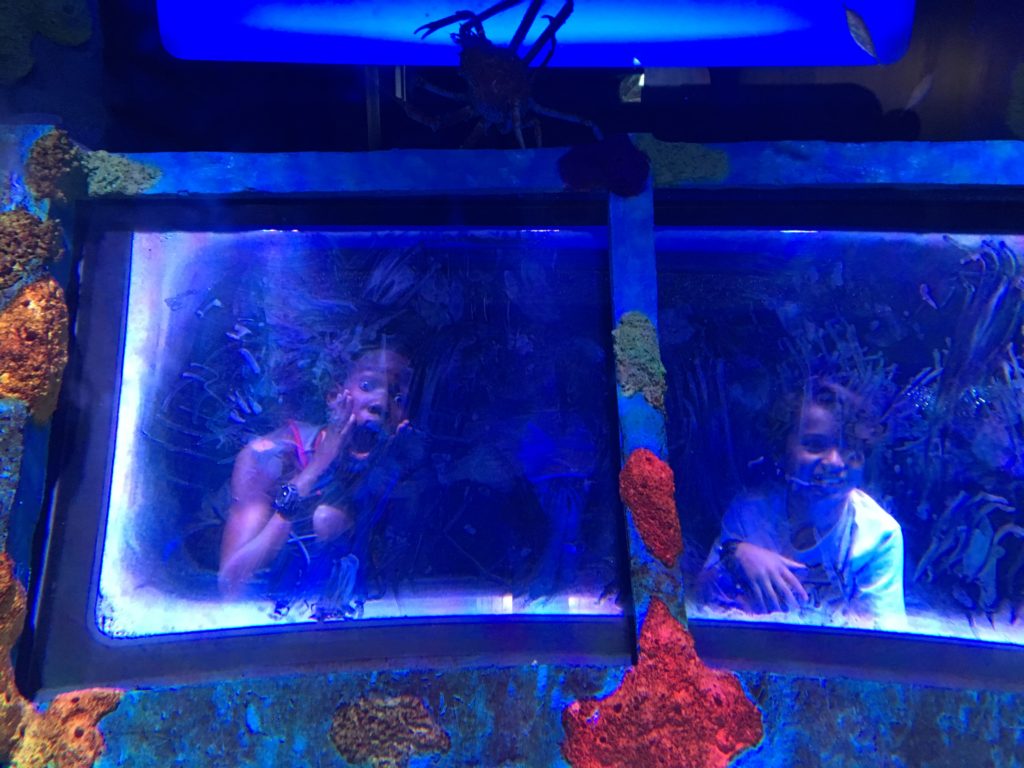 When we went to Ocean Explorer that is when it seemed like it was going to be tough getting the kids to move on to another attraction.  Parents stood coaxing their children out.  This was definitely a hit.  The kids enjoyed meeting some of the oceans most secretive residents.  They saw spider crabs, octopus and eel.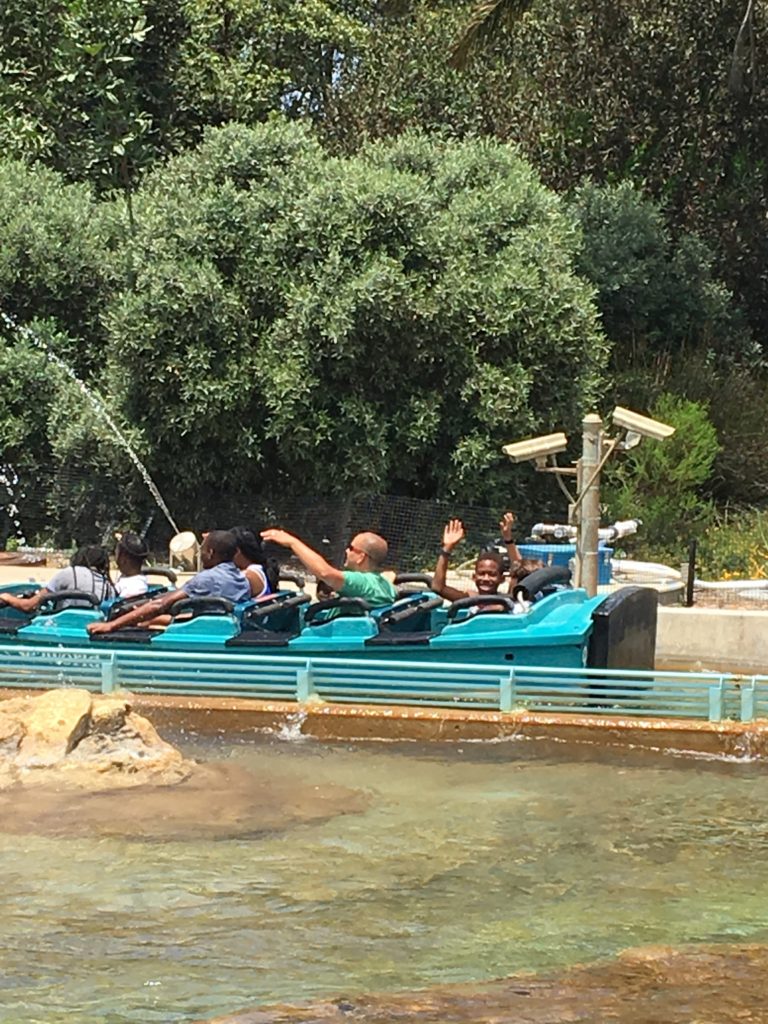 The last time we visited SeaWorld San Diego was when we celebrated my son's sixth birthday and we enjoyed ourselves then riding the SeaWorld rides for kids.  This time we were able to do a little more on than we did before since he has gotten a taller.  He could not wait to ride Journey To Atlantis.  He was able to ride before, but this time he rode it so many times even if someone rode with him or not.  When he was done riding he was completely soaked.  He even stood in area where the ride drops and got more wet.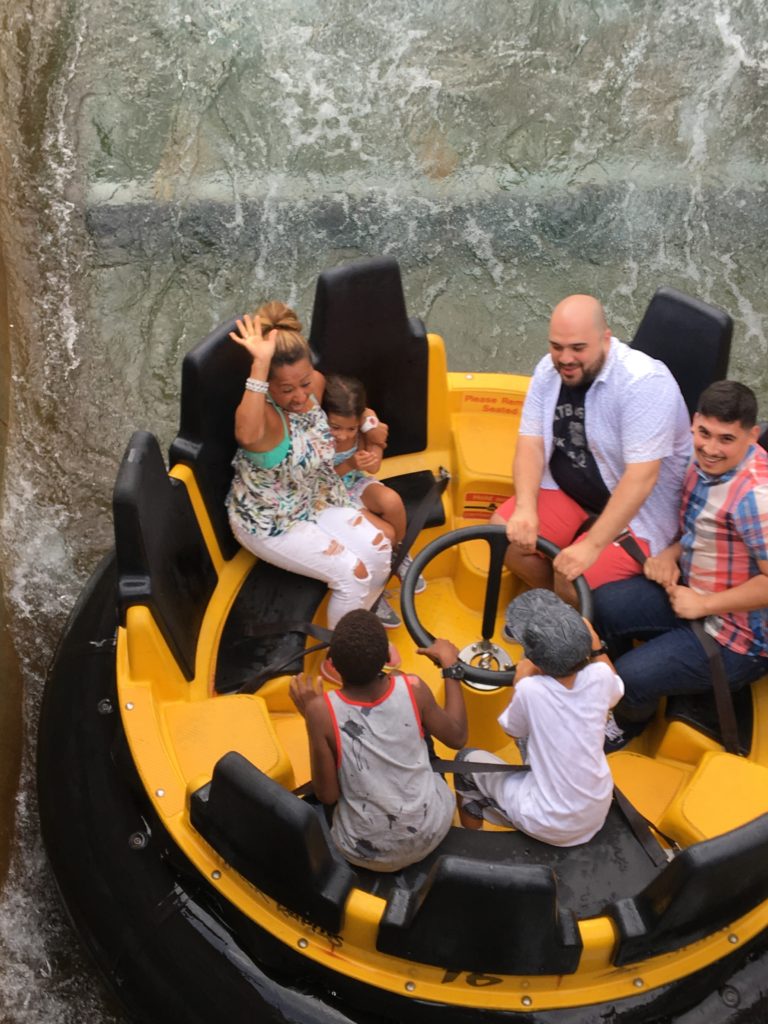 He could not get enough of water rides.  He had been looking forward to riding Shipwreck rapids.  I opted to not ride this ride because I knew how wet we could get.  Everyone else that came with us rode and they all got off pretty drenched, except for son.  Thank goodness we brought a change of clothes.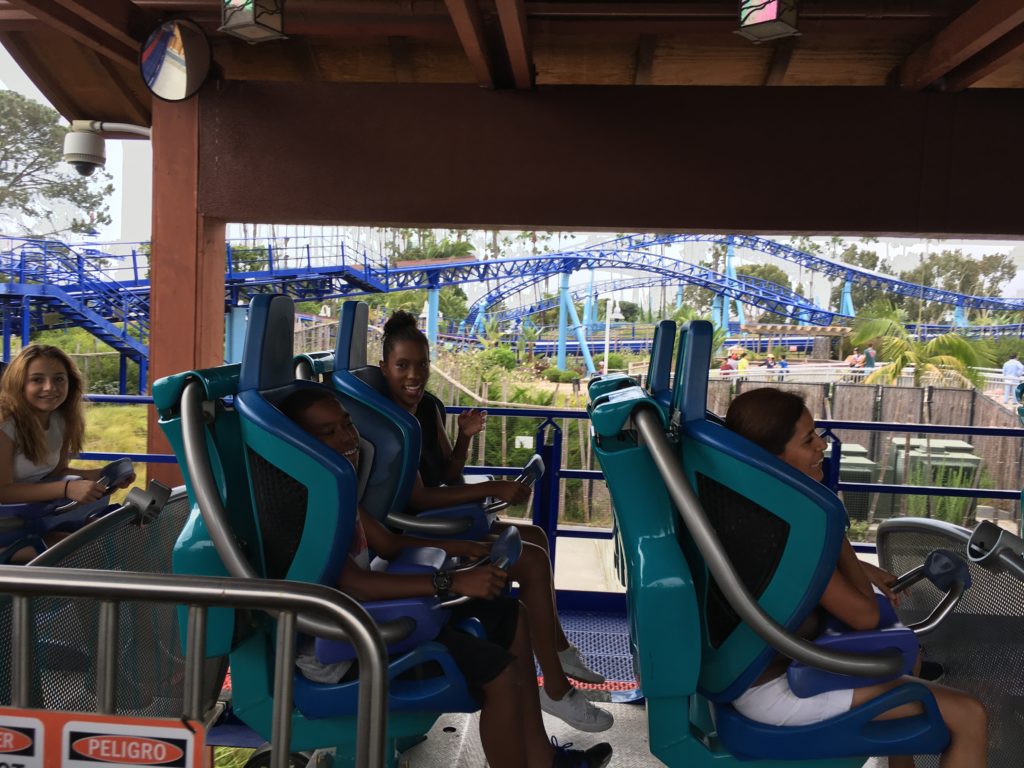 My son loves water rides, but he loves roller coasters also.  All day everyone had agreed we would all ride The Manta.  When it was time to ride I was the only one that would ride with my son.  I am not a big fan of roller coasters these days, but I did not want him to ride alone.  It was not bad at all.  I laughed uncontrollably at my son as screamed and prayed to God.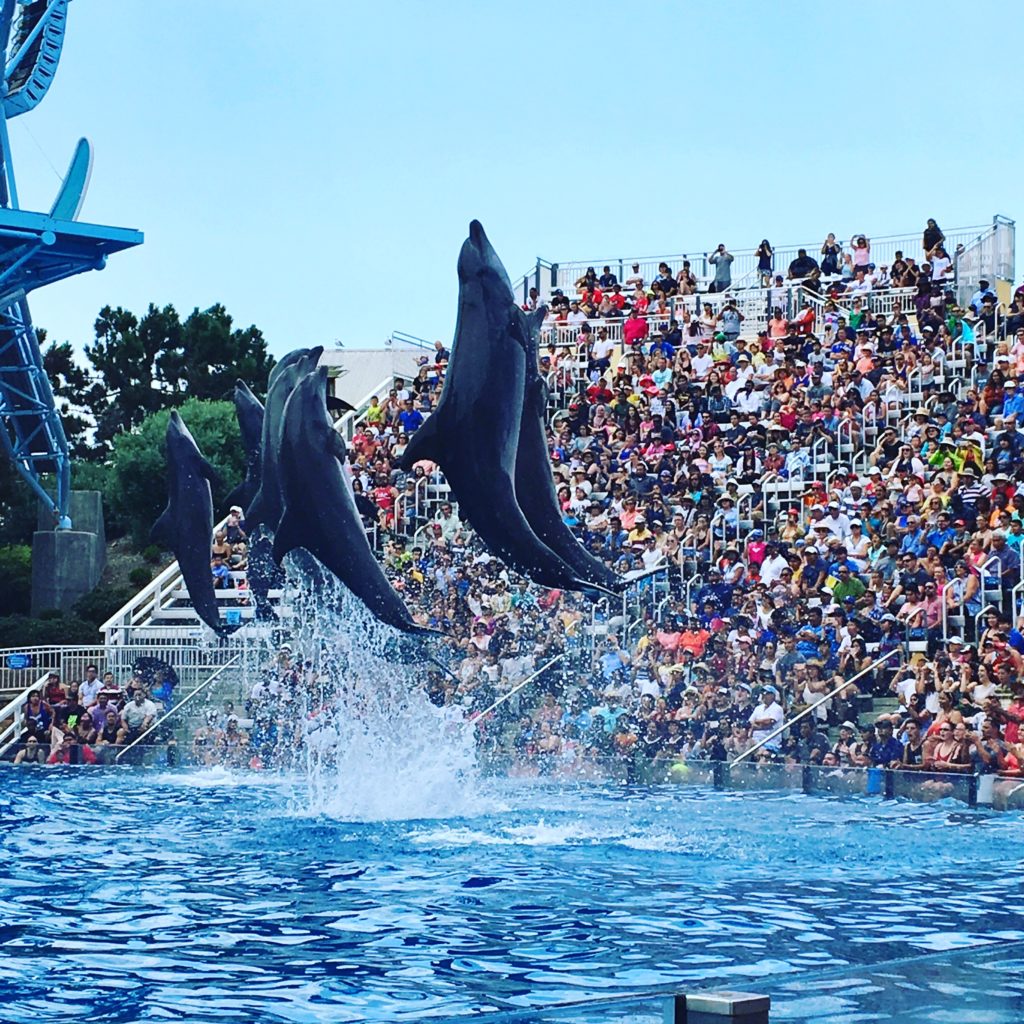 In between riding rides we watched a couple of shows.  The main show my son wanted to see was Dolphin Days and of course he wanted to sit in the Splash Zone.

The first few minutes the crowd sat oohing and awing.  That was short lived.  The oohs and awws turned into shrieks as we were all getting wet.  Everyone in our group jumped up leaving my son to watch the show alone.  He sat happily enjoying the show all the while getting soaked.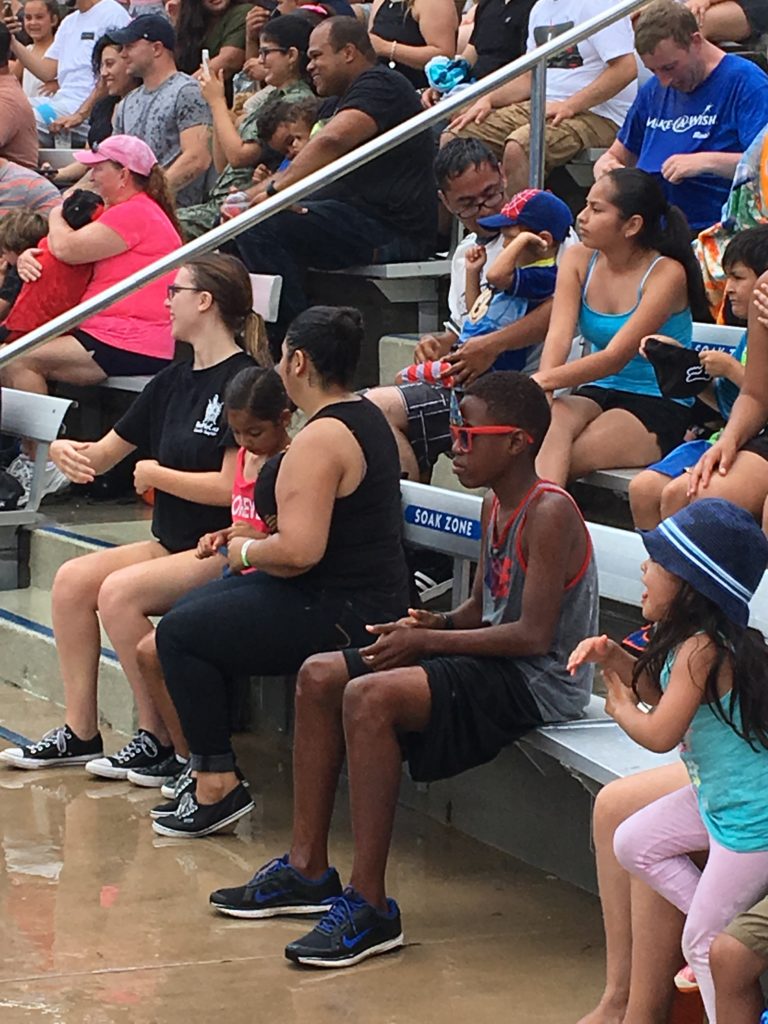 Aside from getting wet all day, it had been my son's mission to have some  dolphin interaction Seaworld San Diego  He had done so the last time we were here and insisted he do  it this time as well.  If it did not happen he did not want to leave the park.  Well…it happened.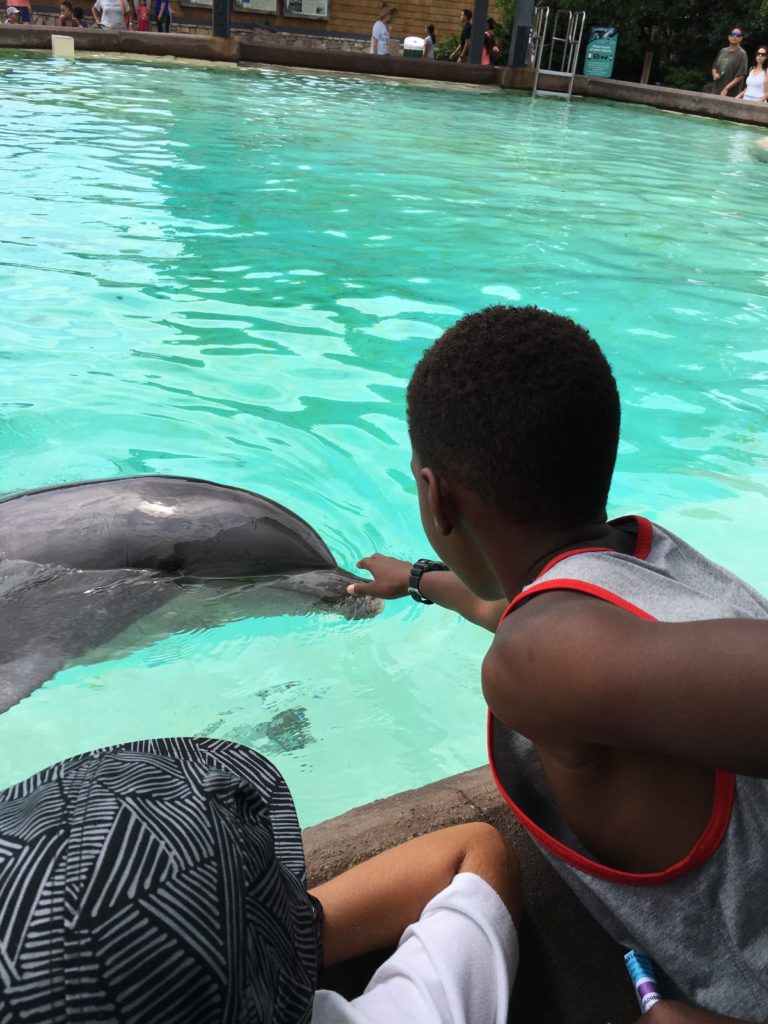 Towards the end of our day we watched the Sea Lions Live show and loved it.  It was amazing to see what antics Clyde and Seamore were up to.  We were really impressed with they way they entertained the crowd.  This show is always enjoyable.  This is the one show that I really liked because you do not get wet.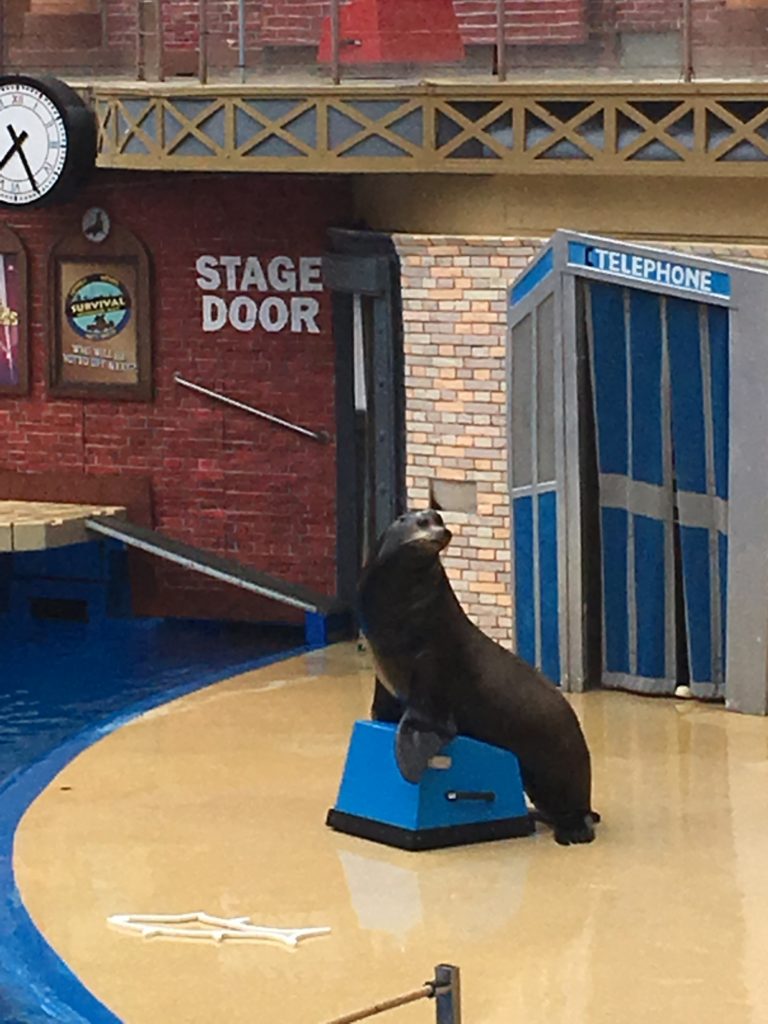 We could have stayed at SeaWorld all day.  There were still a few attractions we did not see, but that just leaves more for us to do next time.  After hours of rides and shows we were exhausted.  This was definitely a great day.  We had so much fun.  Throughout the day my son continued to thank me and told me he was having an awesome time.