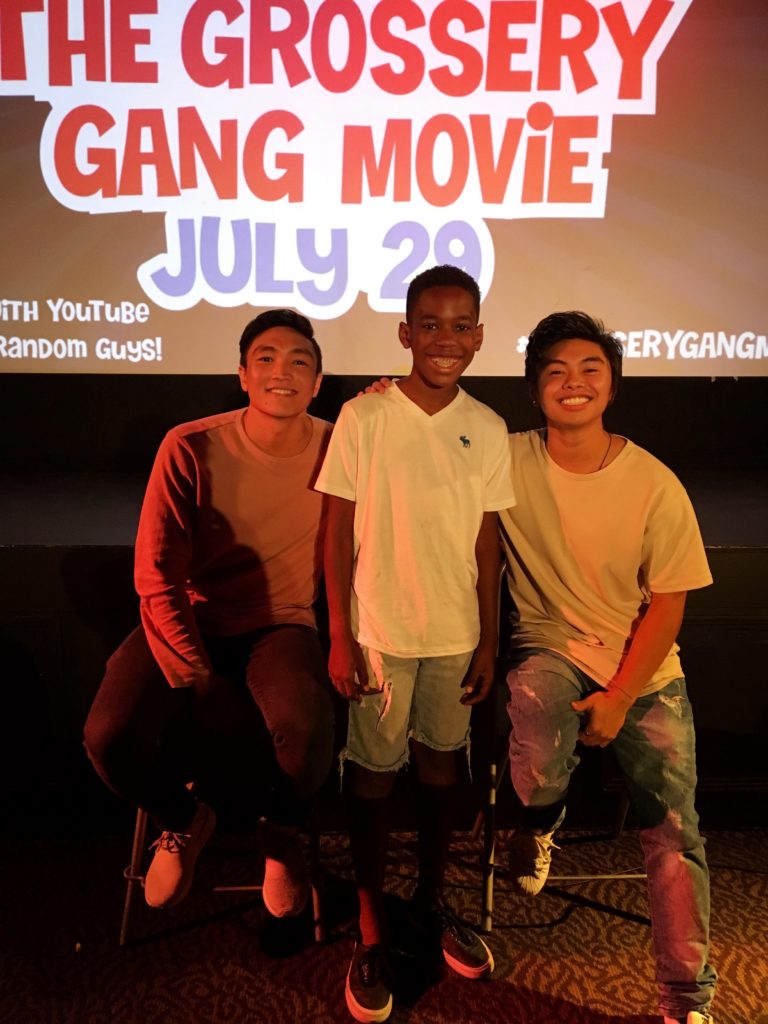 In anticipation of the new Grossery Gang Movie is now available on YouTube, my son and attended the Grossery Gang Movie premier last Saturday.
Aside from screening the movie one of the highlights for my son was meeting The Random Guys.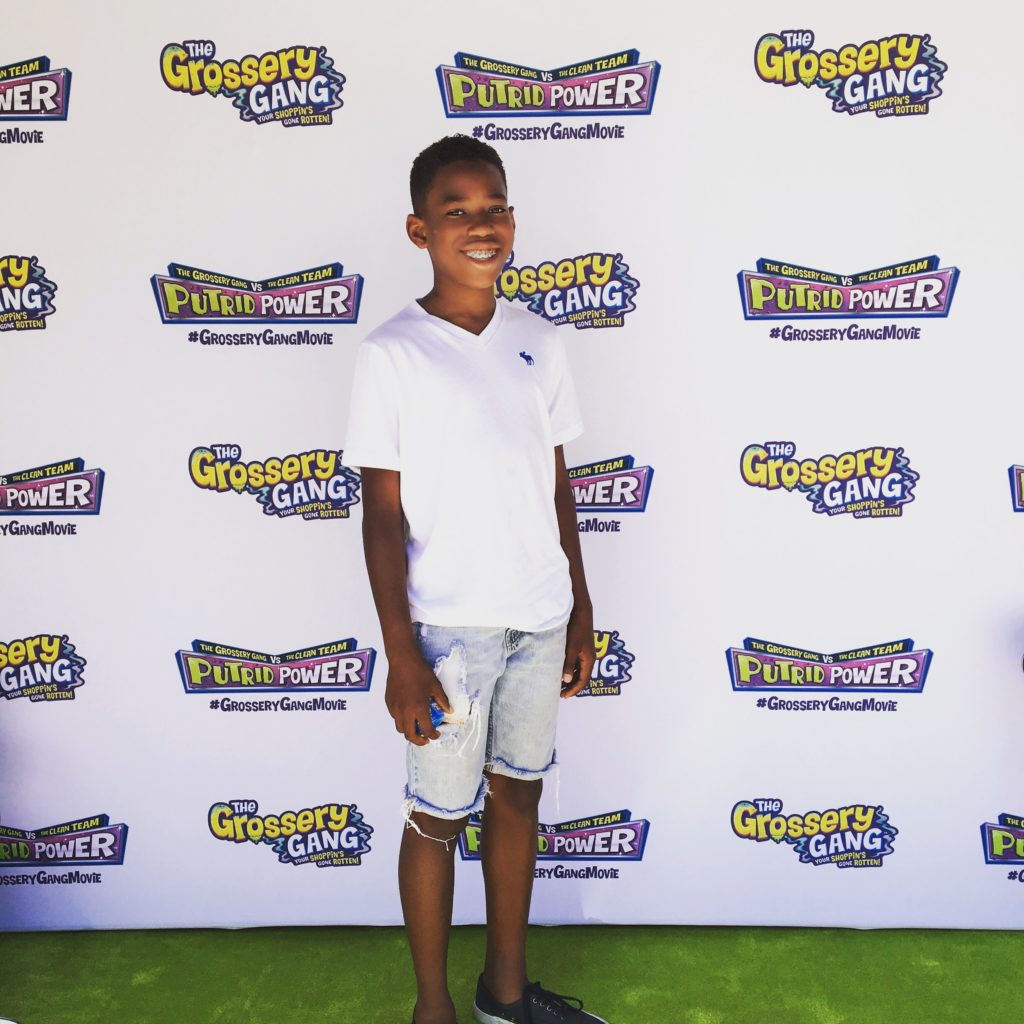 I had not heard of the Random Guys or The Grossery Gang until we were invited to the premiere.    As soon as we arrived on the green carpet I realized most of the children if not all were fans of the both the Random Guys and Grossery Gang.  By the time the event was over I and anyone else who had not heard of them had become fans.

Before we  watched the film we ate popcorn and had the opportunity to meet the Random Guys.   With a burst of energy the Random Guys had the kids excited to see the movie.   While they raffled off prizes my son and the other kids in the theater anxiously hoped their number would be picked.  My son's number was never called.   Just when he thought they were not giving away anymore prizes they announced they would be having a fun dance competition.   My son usually shy's away from this kind of thing, but he wanted to win a prize.  As luck would have it,  they picked him to participate in the dance competition on stage.   With a look of excitement he quickly ran to the stage.  Everyone participating had to dance and when the music stopped they had to sit down.  The last person standing was out.   I liked that children of all ages could participate and were having a blast.  The game ended in a tie and my son finally won a prize.  Thank goodness.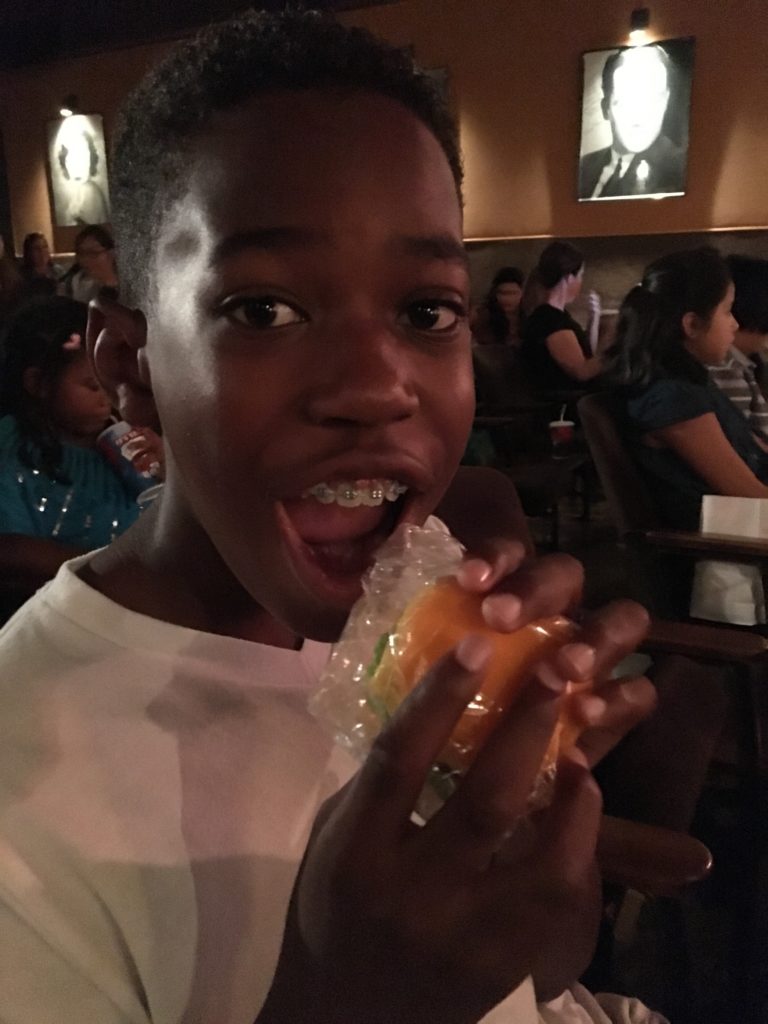 He was so thrilled he won a bag of prizes.  He quickly discovered a gummy burger.  This thing was huge.  My son is not much of a sweet eater and besides he has braces.  After asking me if he could he could eat some, I agreed.  Why not?  We had never seen anything like this.  He picked away at it while watching the Grossery Gang Movie.

After having fun with The Random Guys.  The movie began.  Now, was time for me to see what The Grossery Gang was all about.  I am clean kind of girl, but I found myself rooting for the Grossery Gang as the fought against the evil clean team.   My son got a kick out of Pizza Face, Rocky, Gooey and the rest of the gang had muscles when they got Putrid Power.
We enjoyed watching and wondering if the streets would be clean or not.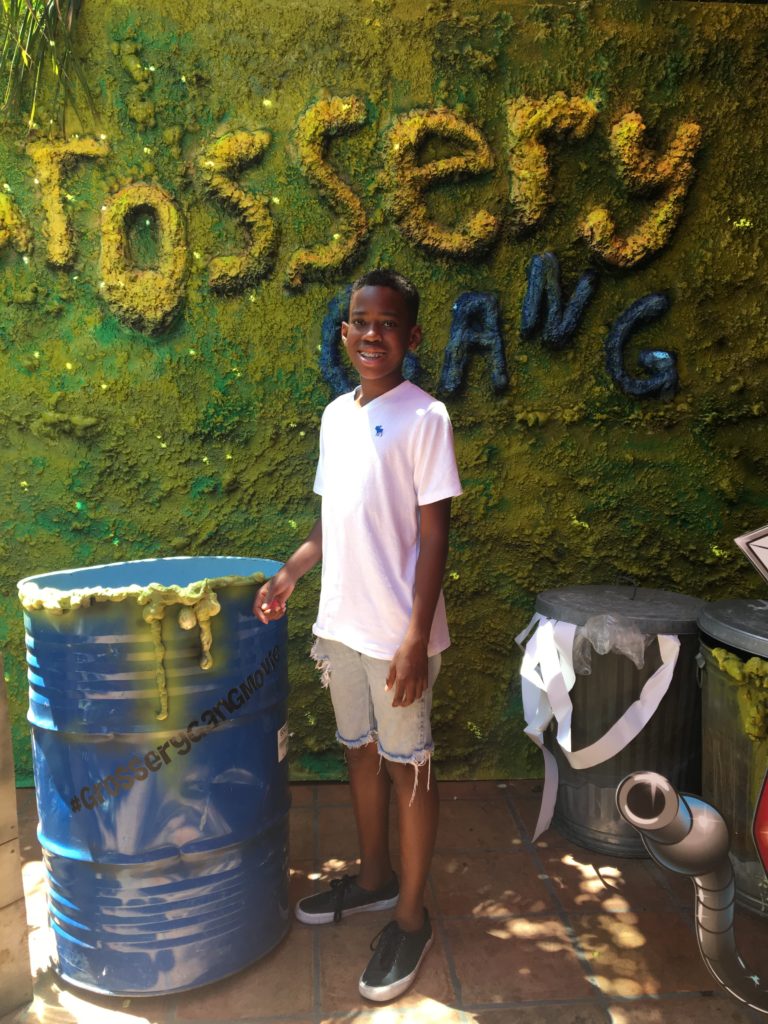 After watching the movie we ate Grossery Gang themed food  and played gooey games.   Many of the kids loved playing with the slime.  As we prepared to leave  my son approached me with slimy hands.  It was fine.  I should have expected this at a Grossery Gang event.
The Grossery Gang Movie is available on YouTube.