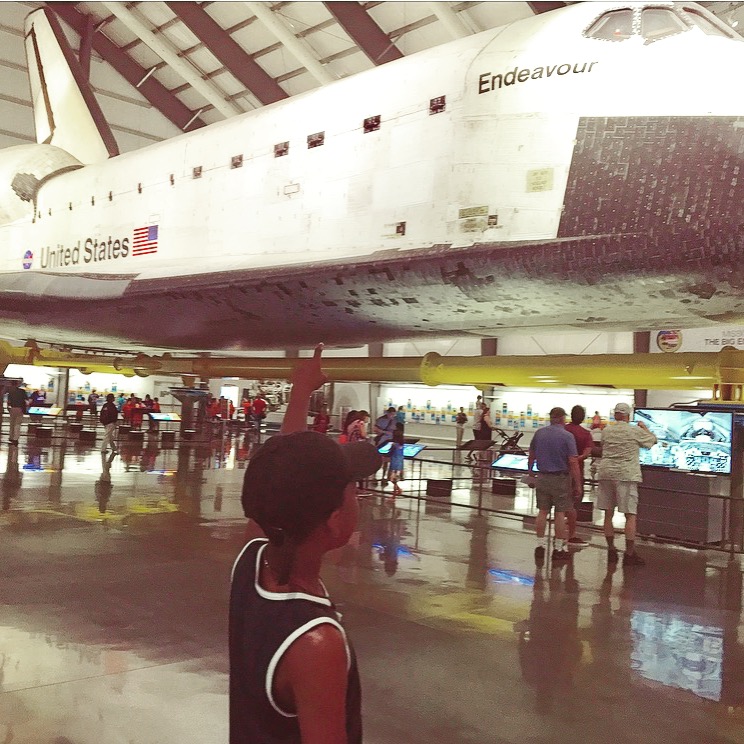 With much anticipation of seeing Valerian and the City of a Thousand Planets when it hits theaters tomorrow; my son and I were looking forward to attending a Valerian themed event at the California Science Center.
I have not seen the film but I have seen the trailer many times and have known this a film I definitely want to see.   The synopsis:  A dark force threatens Alpha, a vast metropolis and home to species from a thousand planets. Special operatives Valerian and Laureline must race to identify the marauding menace and safeguard not just Alpha, but the future of the universe.
After today's experience we really cannot wait to see the film.  Going to the Science Center and actually seeing the Endeavour was something I wanted to do since the days I watched it being transported.  I think I was one of very few people that did not witness this piece of history in person.  Instead I watched it from home on the news.   After seeing my son's face light up today, I wished I could have a do over and stand on the streets with everyone else.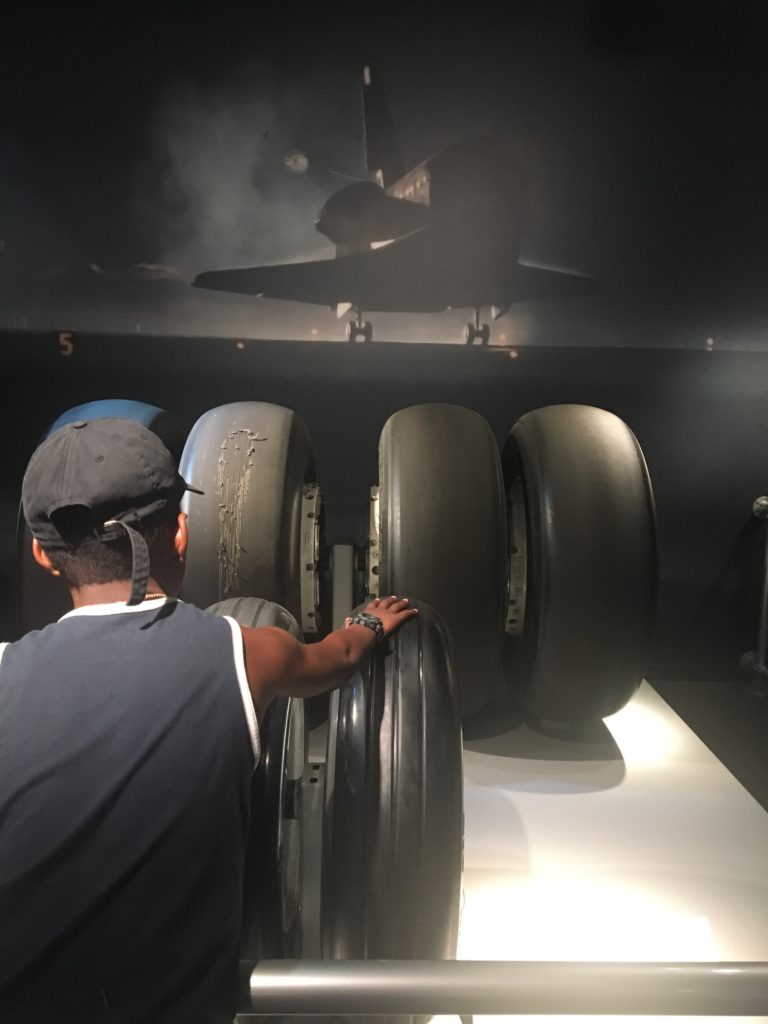 As we entered the Endeavor exhibit we were both excited when we touched  the tires that flew into space on Endevour's final flight, STS-134.    The feeling of amazement filled my body when we noticed that some of the rubber was worn from the landing at NASA's Kennedy Space Center in Florida.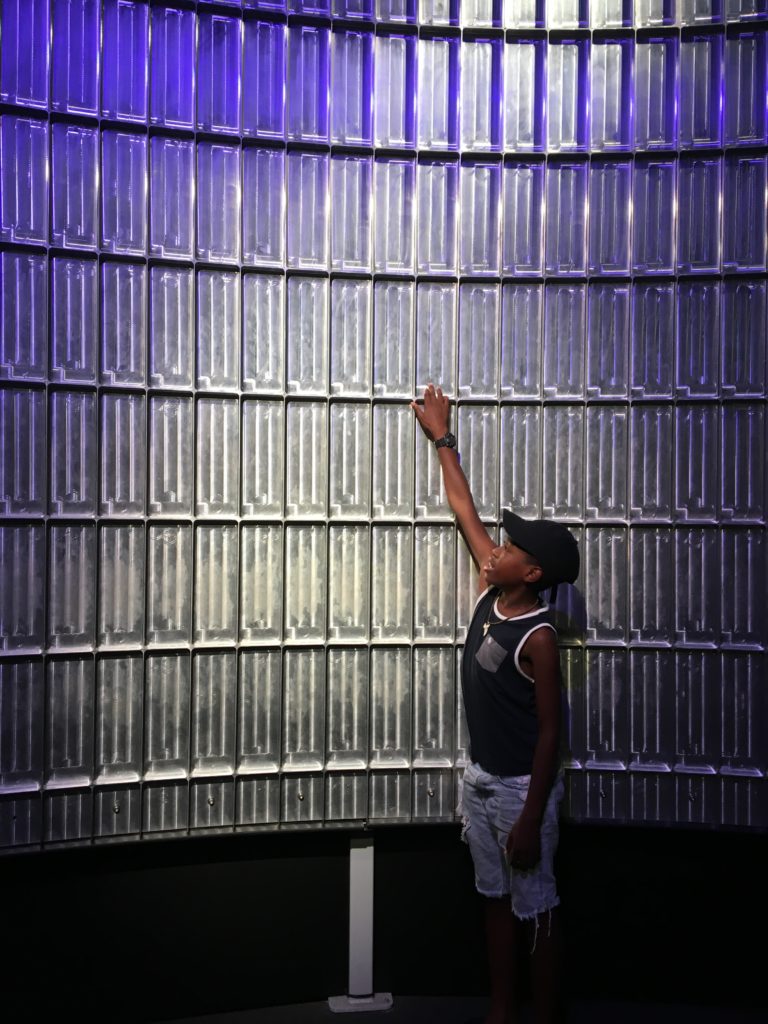 As we walked around we came across a beautiful wall that looked like a modern piece of art.  I had to think about where we were for a minute.  Of course it was not a piece art.  My son was touching a large piece of aluminum-lithium metal called an orthogrid that was carved from a single metal plate to be apart of the wall.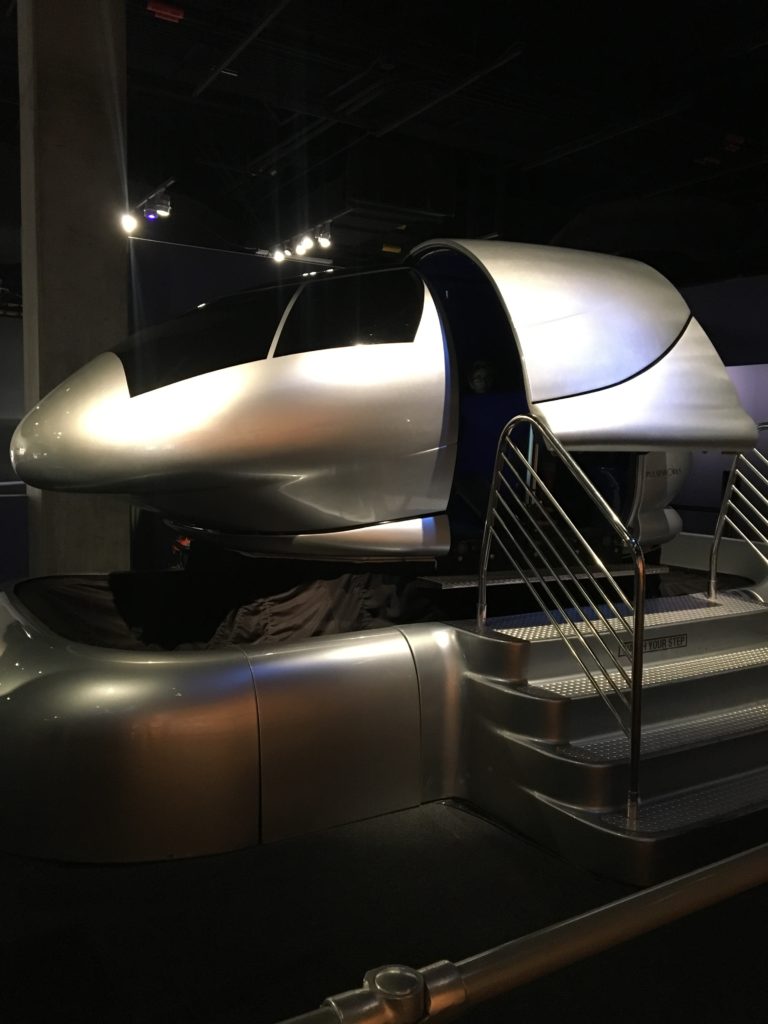 I could see that my son was finding this experience to be very fascinating.   While we walked around the Endeavour Simulator Experience caught his eye.  There was a moment he thought he would not have the opportunity ride it and stood looking at me pleadingly.   The look of relief came across his face when he learned he was going to have the opportunity to ride.  When he got exited the simulator he had a huge smile on his face.  In his words, "It was so cool!"  This was definitely at the top of his best things to see and do.  Things changed  a bit when he actually saw the Endeavour.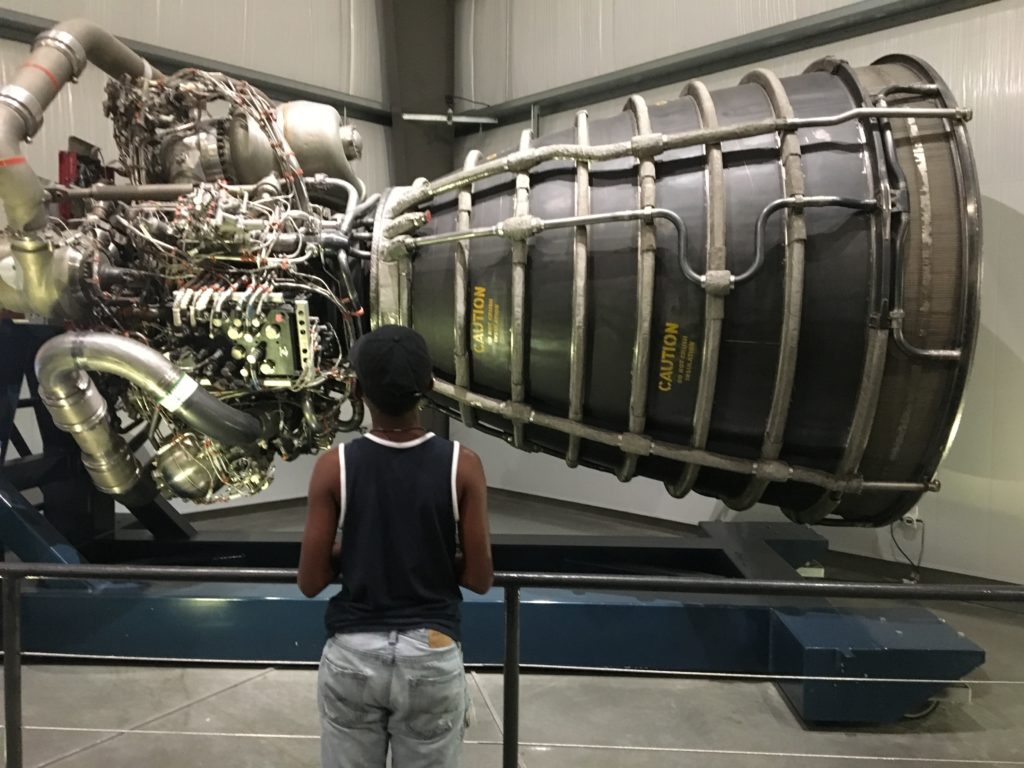 The room/bay that houses the Endeavour is a incredible.  As we took pictures many thoughts and memories flooded my mind.  I thought of how I felt when we heard that it was landing and people talking of literally hearing it either take off or land.
I have never known what it takes for a space shuttle to push off into orbit, but I do know it happens.  I have a better understanding after learning the space shuttle main engines (SSMEs) worked together with the solid rocket boosters to push the shuttle from launch pad to orbit.  After the orbiter's return to Earth, the SSMEs were removed for service.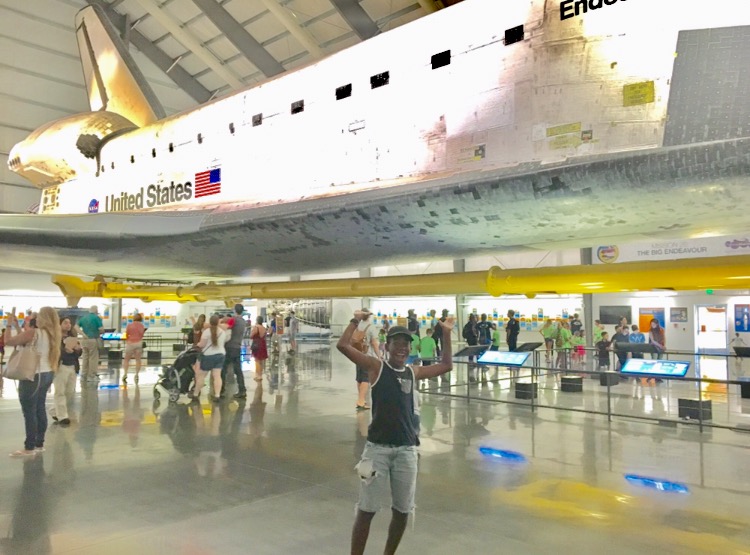 Today our brains were definitely stimulated.  We learned without feeling like it was forced.  It was so much fun!  I would love to do this again.
As we rode home my son said, "I really enjoyed this experience!"
Now all we have to do is see the movie Valerian and the City of a Thousand Planets when it hits theaters tomorrow.