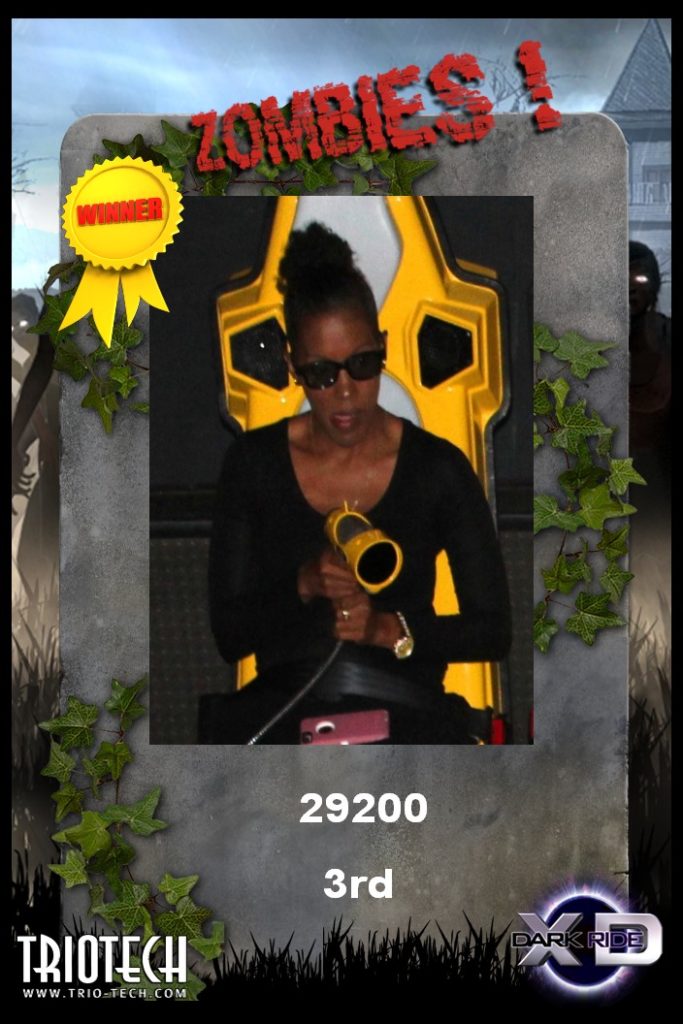 My competitive side was at 10 when my family visited 7D Experience San Francisco.  Initially, I had my son and daughter in mind when I decided we should try the rides and maze.  Things changed after playing the first game.  I wanted to be in first place for each game.   It never happened, but I had a good time!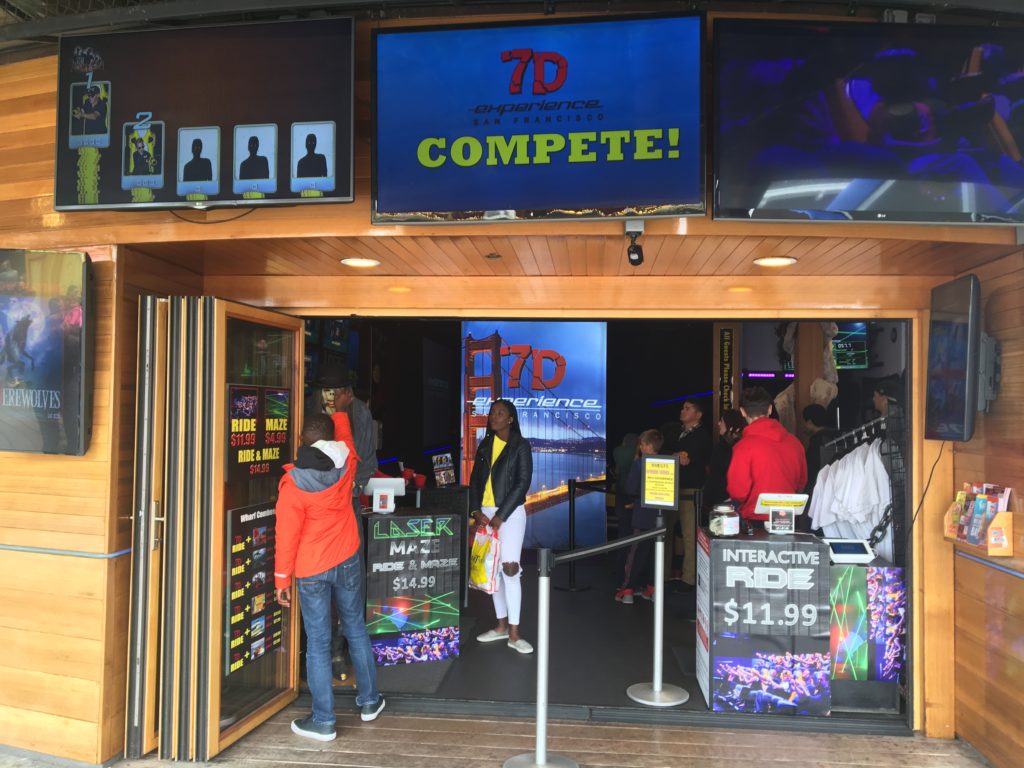 7D Experience was more than what we expected.   Before we were able to enter the theater we watched a short video in a waiting area.  This had us a little pumped to go in, but we still did not know what to expect.  I kept thinking we are just going to blast somethings and that will be it.  Kind of like a 3D experience, but a little better.  Boy was I wrong.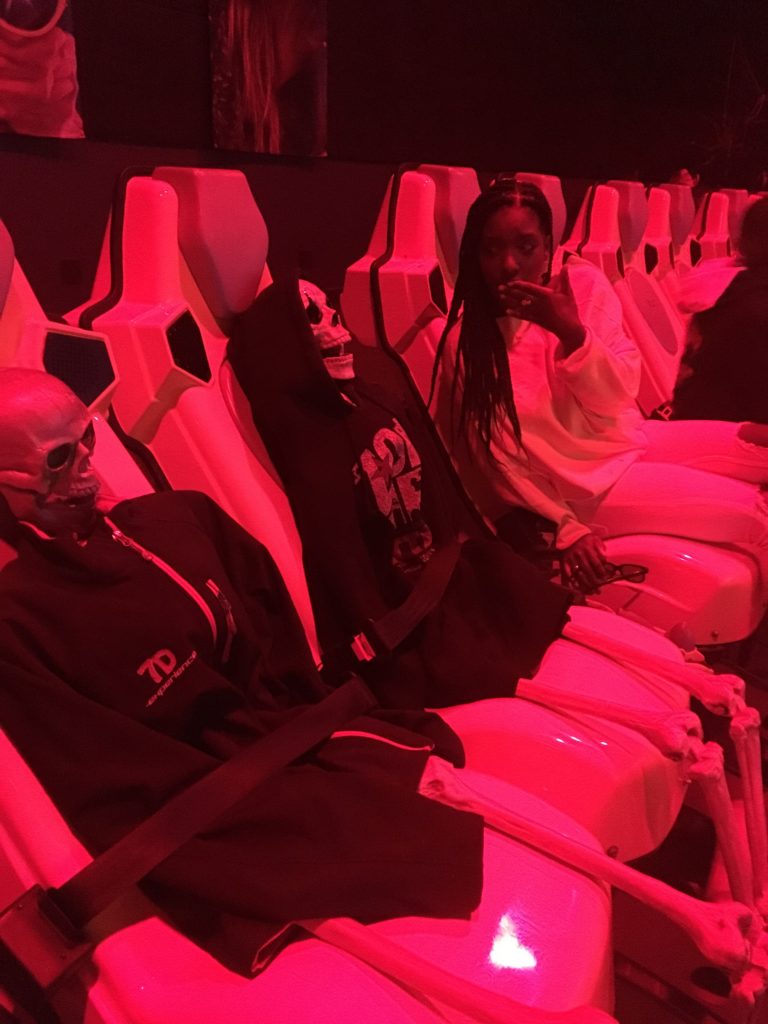 I was kind of on the right track, but not quit.   As we entered the theater we were given our glasses.  We looked around the seated area that had a few skeletons and werewolves we began to get excited.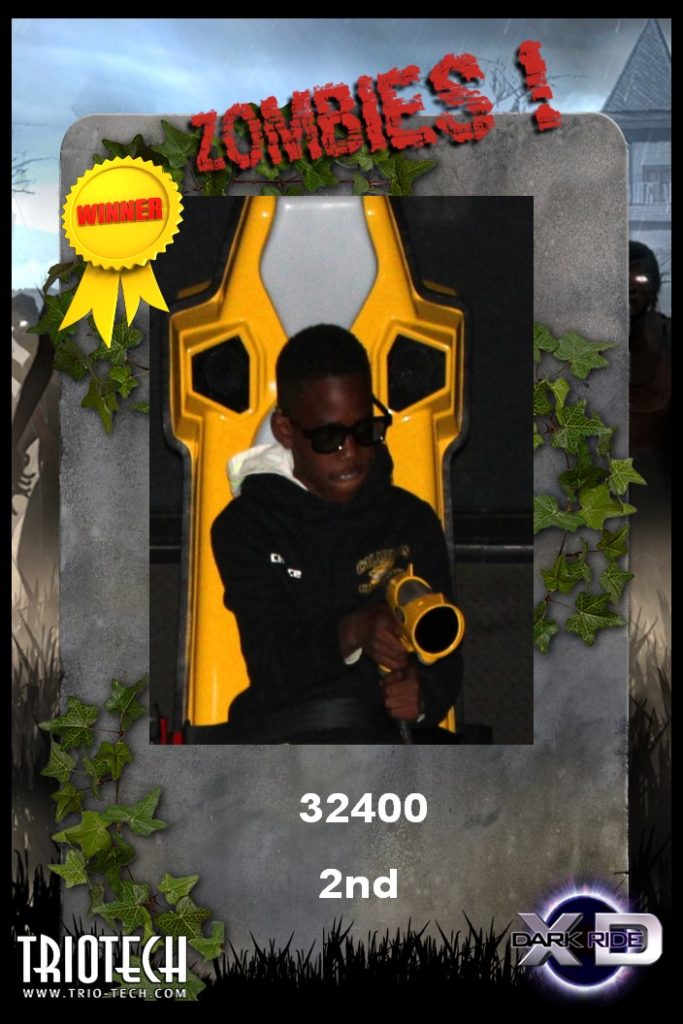 We played Road Fighters, Werewolves, Zombies and Los Banditos.  Los Banditos is geared towards children, but still a lot of fun.   The first couple of games we played was with myself,  my son, my daughter  and two other people, because we arrived early in the day.   By the time we got to the third game and maybe trying one or two games for the second time there was a crowd.  I was never last when it was a small group of three – five people. When the theater was filled to capacity the competition was strong all I wanted to do was not be number 35 or whatever the highest number is.  I enjoyed both groups, but the larger group was so much fun!  People were yelling out things as we were being whipped around, jumping over things and shooting.  It felt so real.   I had to learn to tune the people out around me, because they cost me points.  They were yelling out, "Don't shoot.  He's a good guy."  They were so wrong.  I listened and it cost me some points.  When the game was over our points were revealed on the big screen.  Everyone got a kick out of that.  I was pleased when I saw  that I was not last.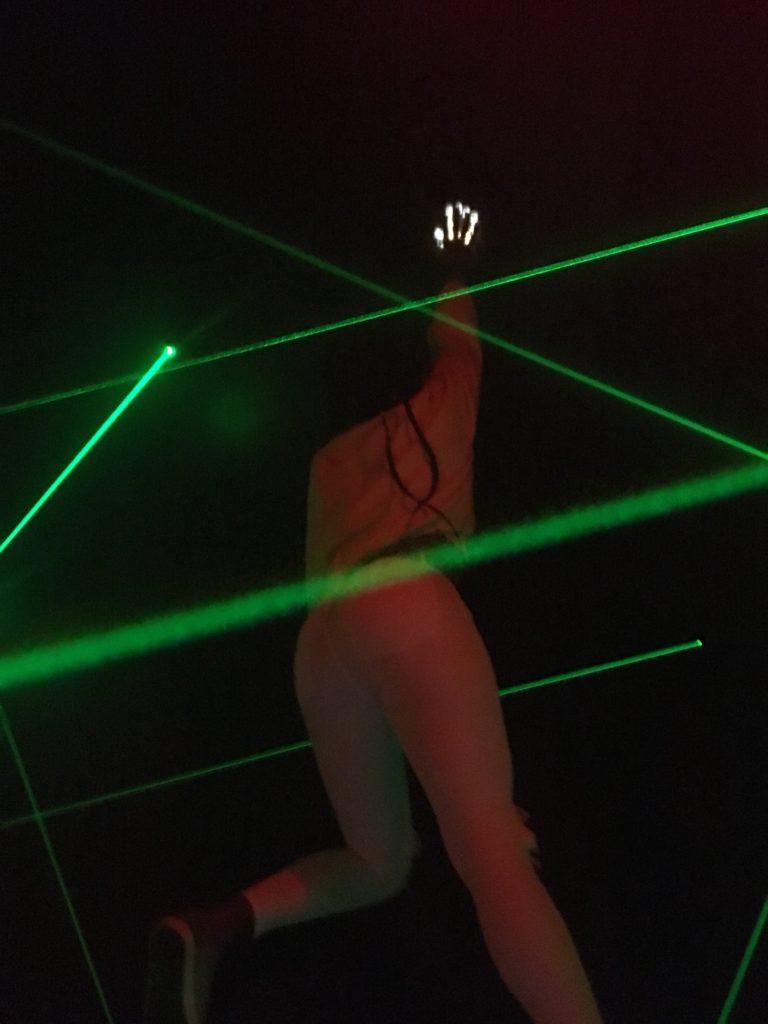 I think I was so excited about the ride and shooting things.  I was unaware that there was a lazer challenge.  I did not think I was going to enjoy it, but it was so much fun.  Our agility was put to the test as we played individually or partnered in two,  navigating our way through a web of crisscrossing laser beams.  When there are two people you have to work together while crawling and stretching and trying to beat the clock.   You are trying to beat the clock when you are doing this solo as well.  My imagination ran wild.  I imagined I was trying to sneak into somewhere without getting caught.  You know how you see in the movies?  We also tried it where we were timed and tried to see how many lasers we could put out.  This was a workout.  It was funny watching everyone on the monitor running around.  Just like the ride, the maze was very competitive.  We all wanted to make sure we had the fastest time.
This San Francisco 7D Experience literally takes you on a thrilling ride of adventure and fun.   The thrill of a roller coaster and the excitement of a state-of-the-art laser blasting game was so exciting!
If you are looking for  fun indoor activities in San Francisco you have to check out 7D Experience.  You will not be disappointed.