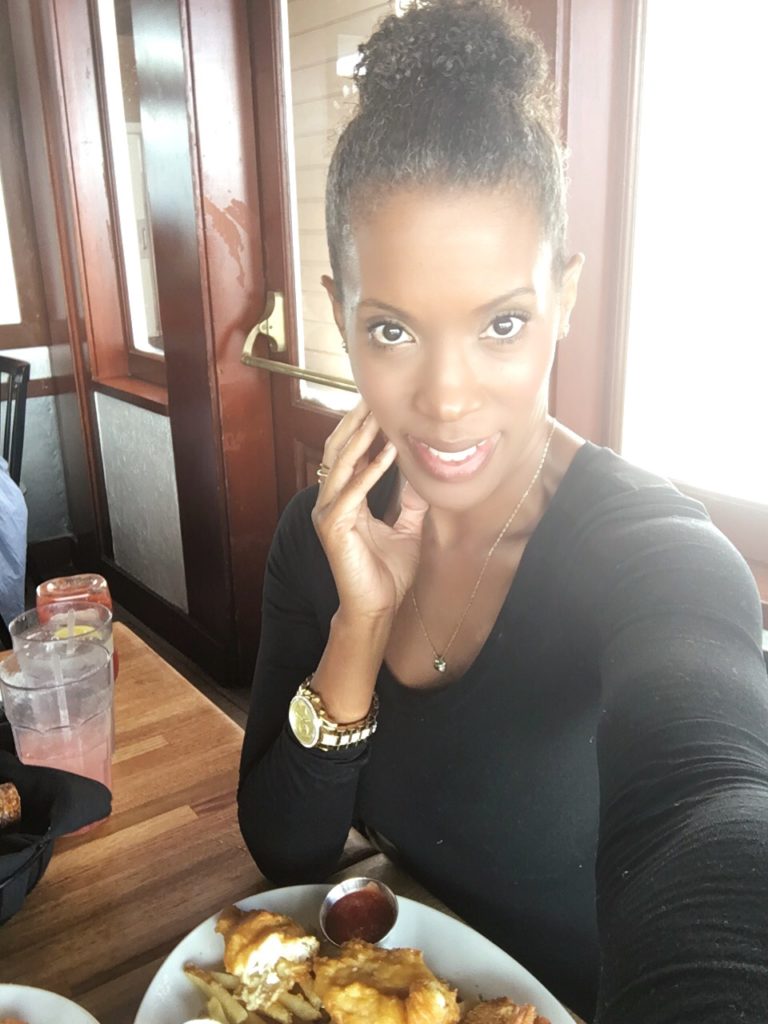 You cannot visit San Francisco and not dine on the pier.
During my family's road trip to San Francisco we dined at Pier Market Seafood Restaurant on the San Francisco Pier.
I had not been to San Francisco in years and this was my son and daughter's first time visiting.  I thought this would be the perfect getaway to celebrate my daughter's graduation from college and a great send off for her Hawaiian vacation and London study abroad.
My decision to take them to the pier was spot on.  We decided to head over to the pier mid morning so that we could spend some time shopping and enjoying the fun activities that the pier has to offer.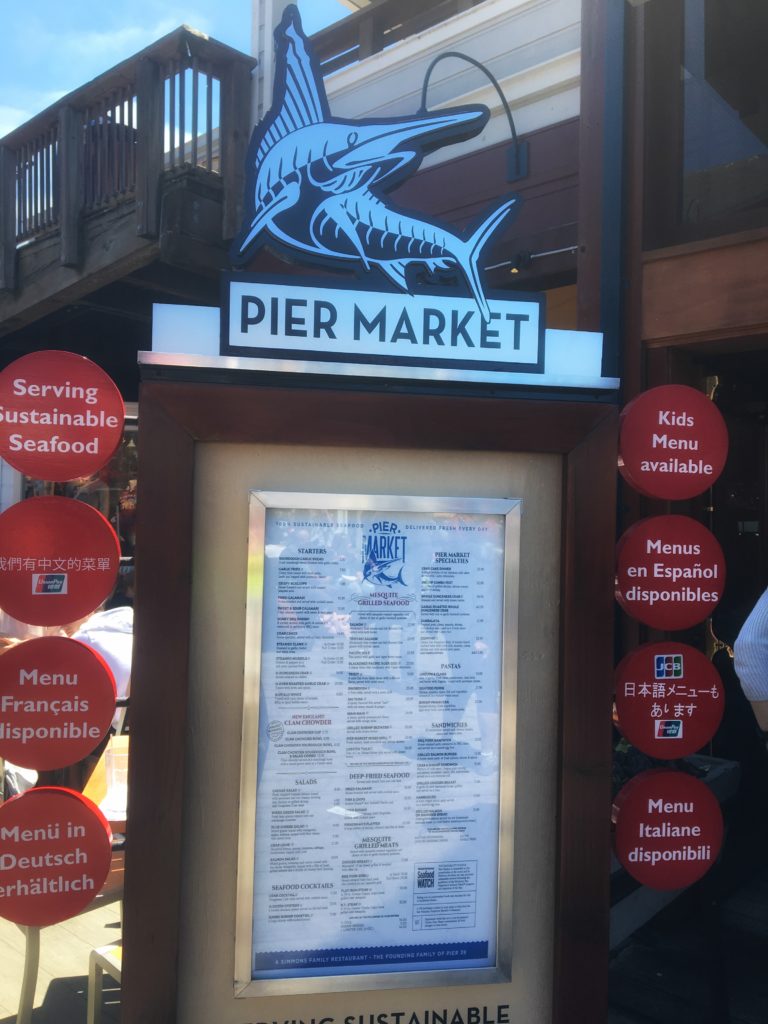 After building up an appetite we stopped by Pier Market Seafood Restaurant for lunch.
The restaurant sits in the heart of the pier surrounded by shops and other restaurants on Fisherman's Wharf.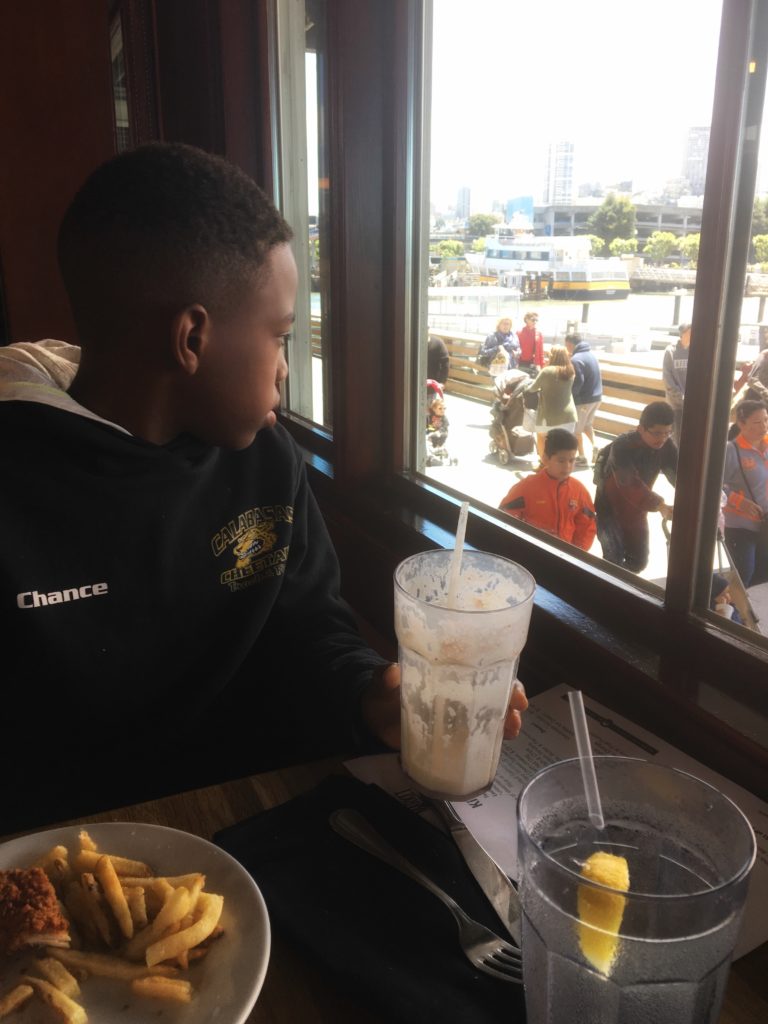 With a large crowd of dining patrons the vibe seemed fun and energizing.  We were seated at a table by the window.  As we dined we enjoyed the view.   We could not help but people watch.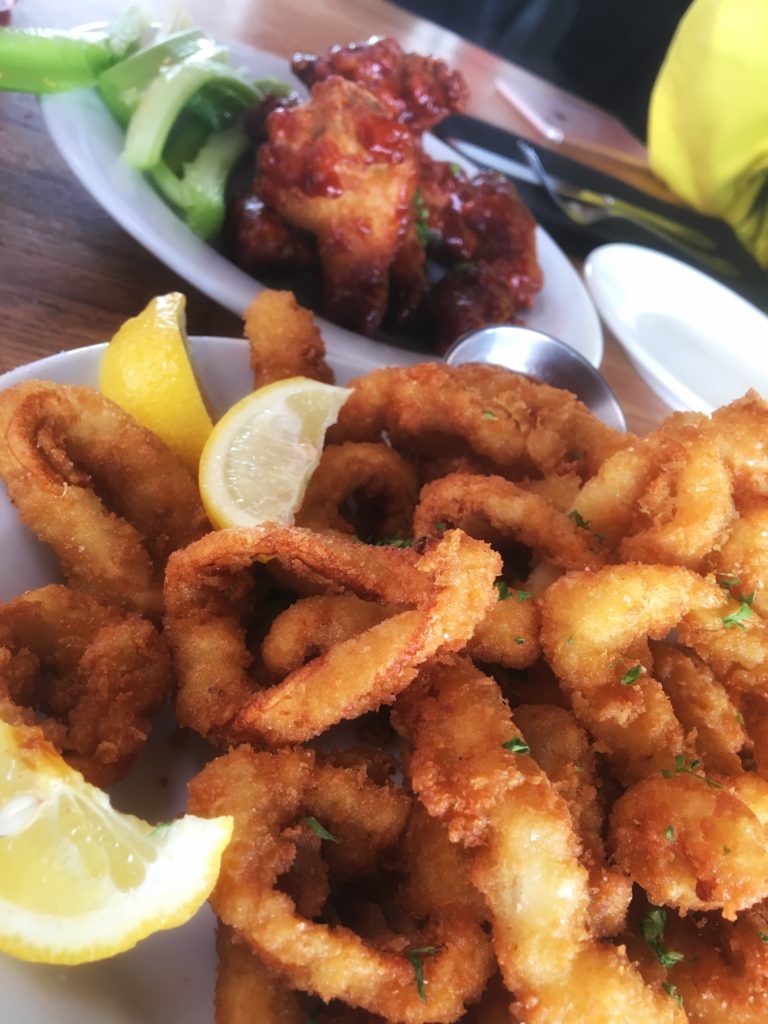 I had been telling my son and daughter they had to try the seafood in San Francisco.   For starters we ordered fried calamari and an order of buffalo wings.  We ordered the wings because my son is not a fan of calamari.   It seemed like he was not sticking to the plan.  You have to eat seafood.   We did not go wrong with selecting calamari and wings as appetizers.  The portion size was perfect.  While my daughter and I ate calamari and a wing or two my son ate the rest of the wings.  The wings were well cooked and had just the right amount of sauce, leaving them to be very enjoyable and tasty.  We enjoyed the crispy, hot calamari that after being dipped in tarter or cocktail sauce seemed to melt in our mouths.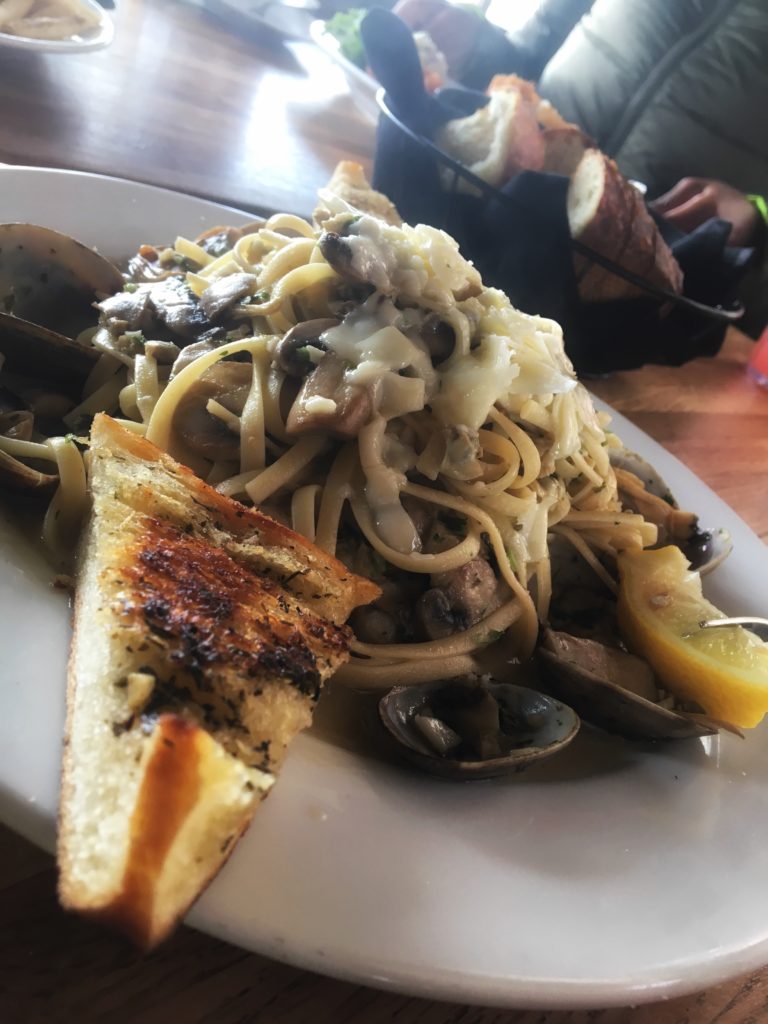 After our enjoying our appetizers it was time to feast on our entrees.  I ordered Fish and Chips.  I absolutely love Fish and Chips.  I try not to eat fried food too often.  Since this was a cheat weekend I could not resist.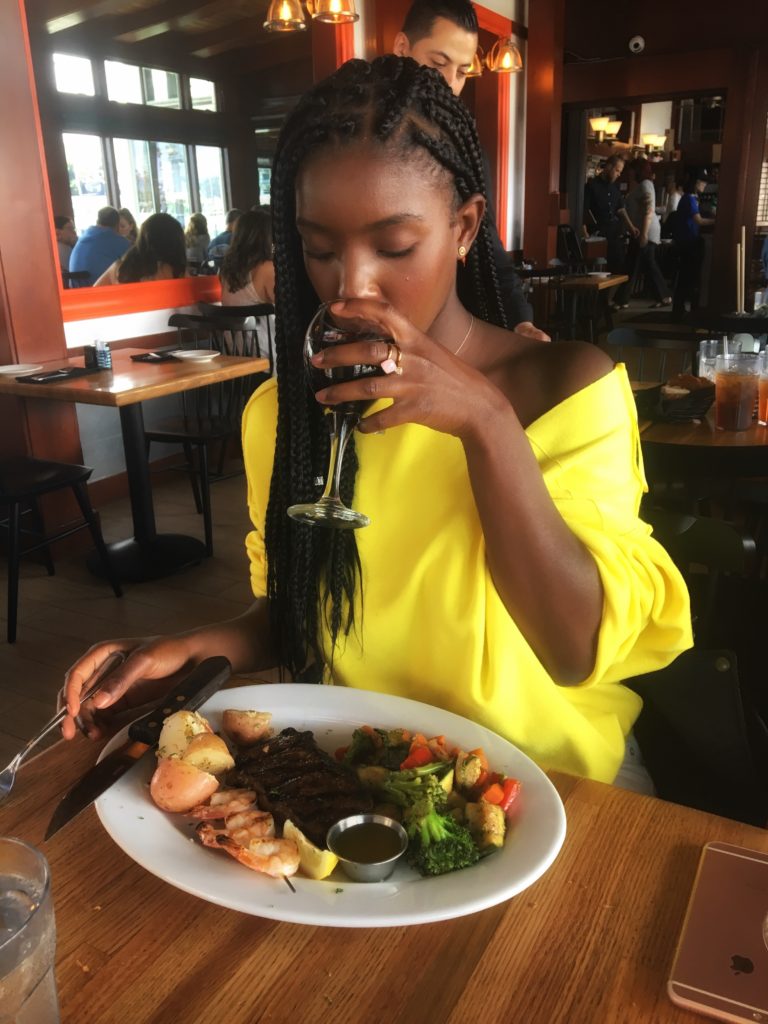 My daughter initially ordered the Linguini and Clams.   When her meal was brought to the table my son pointed out something with her dish and she requested to have it sent back.  The manager then offered her a glass of wine and allowed her to order something else.  This time she ordered steak with shrimp.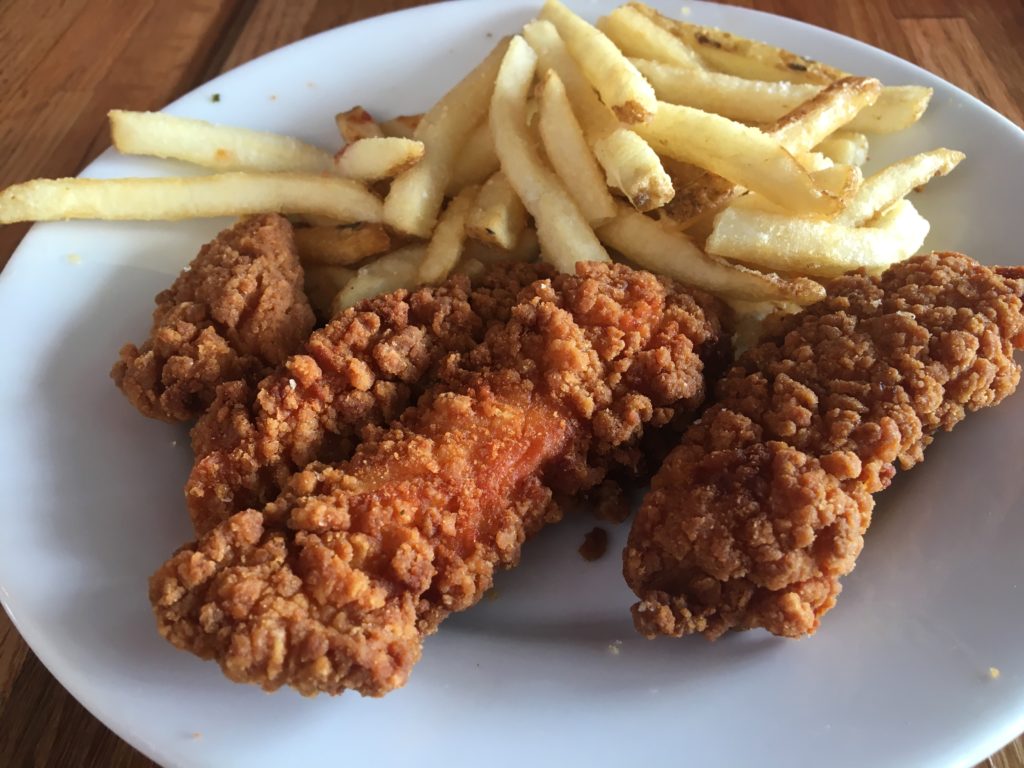 My son did not stick to the plan to order seafood.  In all fairness,  he may have had too much over the weekend.  He decided to order chicken tenders from the kids menu   The kids menu has a wide selection of foods for kids to choose from.  He loves salmon.  I just knew he would order the salmon.
We absolutely enjoyed the view and the atmosphere.  The wait and hostesses staff were very nice.  After my meal as I walked tried looking for the restroom one of the waiters new what I was looking for without asking.  Jokingly, he pointed in the direction of the water.   I looked at him very confused.  Immediately, he started to laugh and said, "You should have seen the look on your face.  No…it is over here."   All I could do was laugh.
Later, we made our way out of the restaurant as we were walking out it seemed like there were more people enjoying their dining experience at Pier Market Seafood Restaurant on this bright and sunny Sunday than when we first arrived.
I guess other tourist and locals had the same thing in mind.