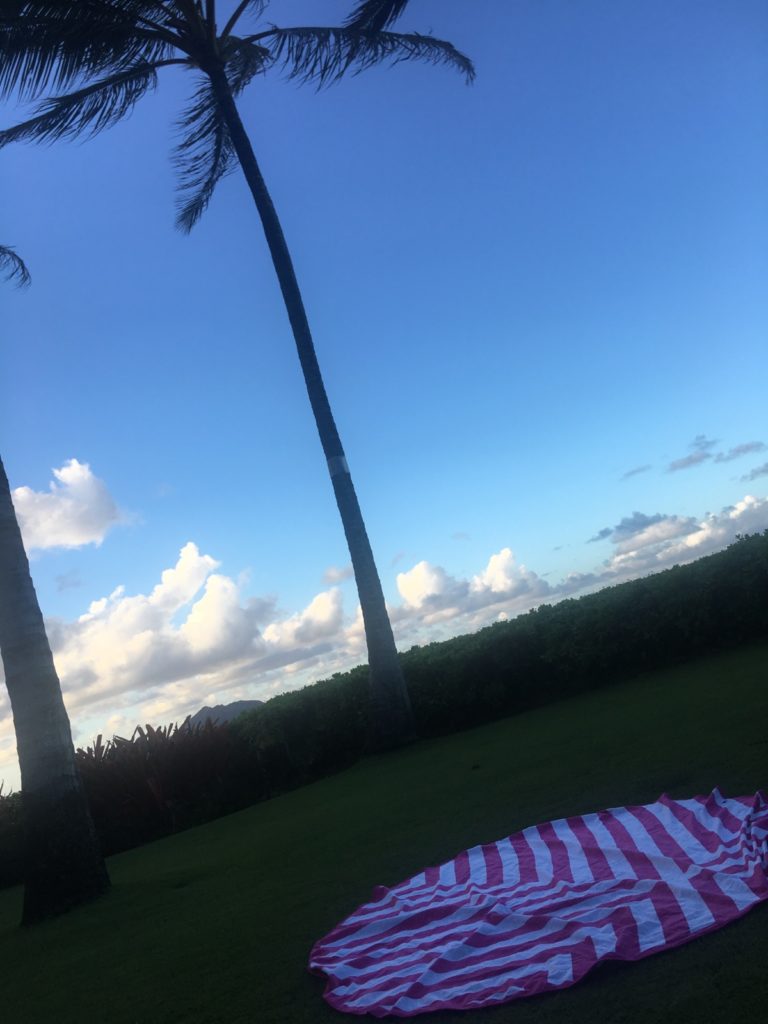 As we prepared for my daughter's college graduation  I could not help but think of the perfect graduation gifts for her.   I was excited!
When I gave her the towel she was more than excited.   It felt good knowing that I had given her something that she needed and could really use.  She kept saying, "I love my new towel!  Thank you so much!"
Knowing that she would be traveling to Hawaii during the early part of summer and then studying abroad shortly after; giving her a Dock & Bay microfiber towel was definitely one of the best gifts for her travels.  I ordered the Pink Round Beach Towel. The towels also come in traditional cabana, round and sport styles.
My daughter loves to have a good time.   She has been in Hawaii for almost two weeks and has put her pink round beach towel to good use.   From what I can tell she has relaxed on the beach with it.  That was perfect for the humidity.    She has used it to dry off after kayaking.   She dried off after swimming in the pool and after splashing at the beach.
This is towel is one of the largest towels on them market.  She was able to lay out on it with her things.  It reminds me of a small beach blanket.  Two people can actually fit on it.   I love a towel that you can wrap around your entire body.  This one does that.
She spent quit a bit of time either in the pool or at the beach.   Afterwards, she was able to lay the towel out to easily dry.  She could hang it as well.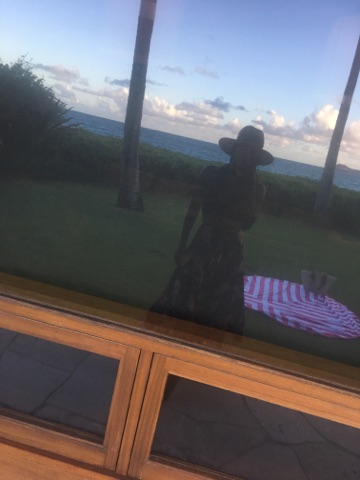 In her case and most importantly it is a fashion statement.  Aside from absorbing well it is cute.  She loves everything about this beach towel.
The Dock & Bay Round Beach Towel  is:
Extra large size 190x190cm (75×75″), perfect
– Perfect for sharing, couples, families, or all for yourself!
– 220gsm suede microfibre for extra thickness, comfort and absorption
– Bright, fun and fashionable beach cabana style
– Folds up into a classy soft cotton carry bag
– Unique and different, you'll own the beach with this gorgeous towel
When she returns from Hawaii this week, she will then be heading to study abroad and of course she will take her Dock & Bay beach towel with her.  I am sure while she is home she will use it as well, because we have been in triple digits and it only makes sense to spend time at the pool.
Studying abroad is not all about studying.   She and her friends/classmates will have time to explore and do their own thing.   She will be able to pack her towel in her luggage and then carry the towel around in the cute little carry bag.  After using it she can pack into the bag, which easily folds to about the size of a book.  Taking this towel to Hawaii was one thing while enjoying fun in the sun, but I know on her study abroad trip things will be moving fast and she needs something like the Dock & Bay that is easy and convenient to use.