Yosemite RV Resort has changed my outlook on camping.  They are definitely redefining camping.
My family's stay at the campground during their grand opening weekend was one of the best trips we have taken.   We travel often and have a good time, but something about this trip left us all saying, "This was a really good trip."  I am sure it had a lot to do with the warm and genuine hospitality, the beauty surrounding us and the modern and clean cabins.
The drive to the cabins near Yosemite National Park was not bad. Despite the fact my son asked me several times before we hit the road, "How long will it take to get there?"  As we got closer he asked, "Are we almost there?"   It did not bother me too much, because he was excited to get there and have fun.  To be honest I think we were all a little anxious.
When we arrived we were greeted by the friendly staff.  It was the kickoff of the grand opening and guests were outside listening to live music by the pool, while kids were swimming.  Everyone seemed to be enjoying themselves.  After we checked in we were escorted to our cabin.
As our escort drove in his golf cart we followed in our car all the while taking in the beauty and the nice quiet feel of the grounds.  I do not know if we were more excited about seeing the cabin or if our escort was more excited about showing us the inside.  When we entered the freshly cleaned mountain cabin we were all happy we were staying here.  The cabin came equipped with dishes,  silverware, appliances, fresh linen and toiletries.   After our quick tour of the cabin we quickly unpacked and headed outside to cook on the charcoal grill.  We also started a fire in the fire pit while talking and listening to soft music.
After enjoying a wonderful evening by the fire we had no problem going to sleep.   Our bellies were full and the fire had relaxed us.  We woke up the next morning ready to spend the day at Yosemite.  It is only a 20 minute drive from the campground.  That is not a bad drive if you want to stay near Yosemite National Park. Before heading out, my daughter took our dog for a walk.  I was happy to hear the campground is dog friendly, because we have never been away from our 6 month old puppy overnight.  They even have a dog park.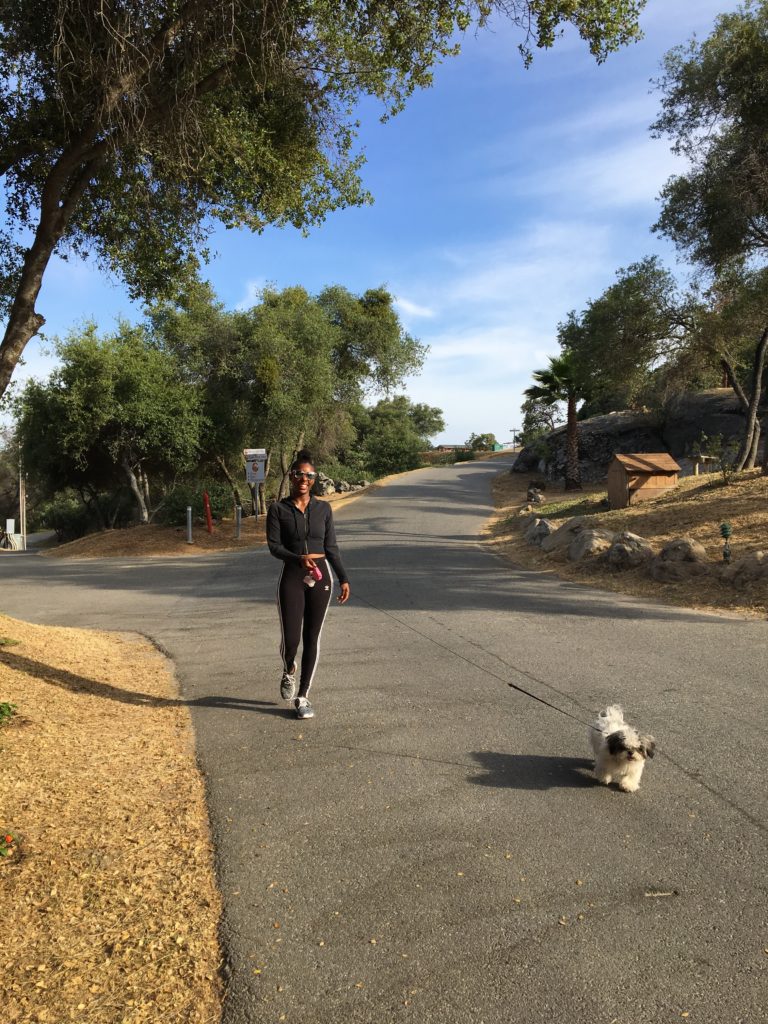 Although we visited Yosemite, there was plenty to do at the campground for everyone. This is the best lodging near Yosemite National Park.   You really do not have to leave after you arrive. There were activities for the grand opening,  but the manager and staff are big on having a good time all year long.  Some of the activities they offered were a bounce house, a nighttime candy hunt, potluck by the pool, petting zoo and so much more.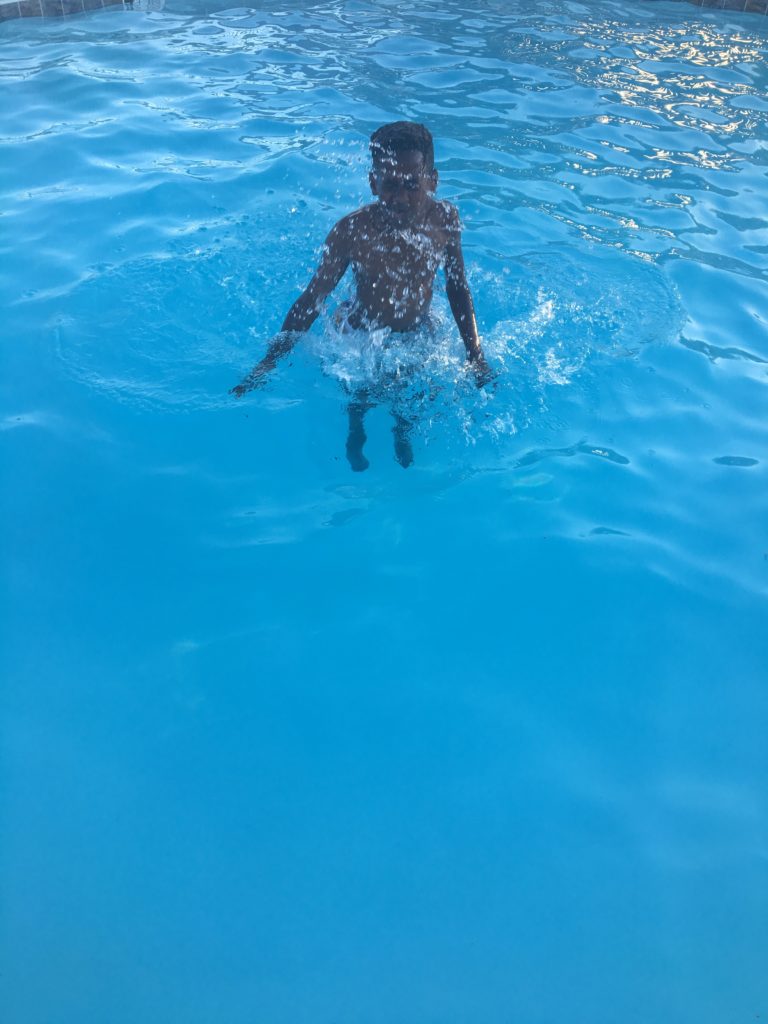 Before our stay came to an end I was able to take a tour of the other cabins, yurts, RV sites, resort cottages and tent camping sites by the most friendly manager, Lace.   The purpose of the tour was to see the campgrounds and all of the wonderful things they have done and are doing with it, but I had the opportunity to see the love she has for it as well.
As we entered each cabin or yurt I kept saying, "I want to stay here!"  Like our cabin, each space had that modern home touch.  I am big on cleanliness.  They were also clean and smelled fresh. I absolutely loved the modern cabin furniture.  They had some great modern cabin design ideas.  Lace and the staff take pride in the upkeep of the property.  I was really impressed by the employee morale.  Everyone was so happy and eager to make the guest happy.  That played a huge part in our enjoyable and memorable stay.
Everything about our trip felt good.   Every morning we rose to the beauty and serenity of the outdoors and every evening we relaxed by the pool watching an amazing sunset.   Since we have been home I have had friends and family ask me where was this place after they saw my pictures on social media.    I have told them, "My pictures do not share the entire experience.  I suggest you visit for yourself."  Like I have told them I am telling you to do the same.  Trust me, you will have a great time.  I cannot wait to stay here again.