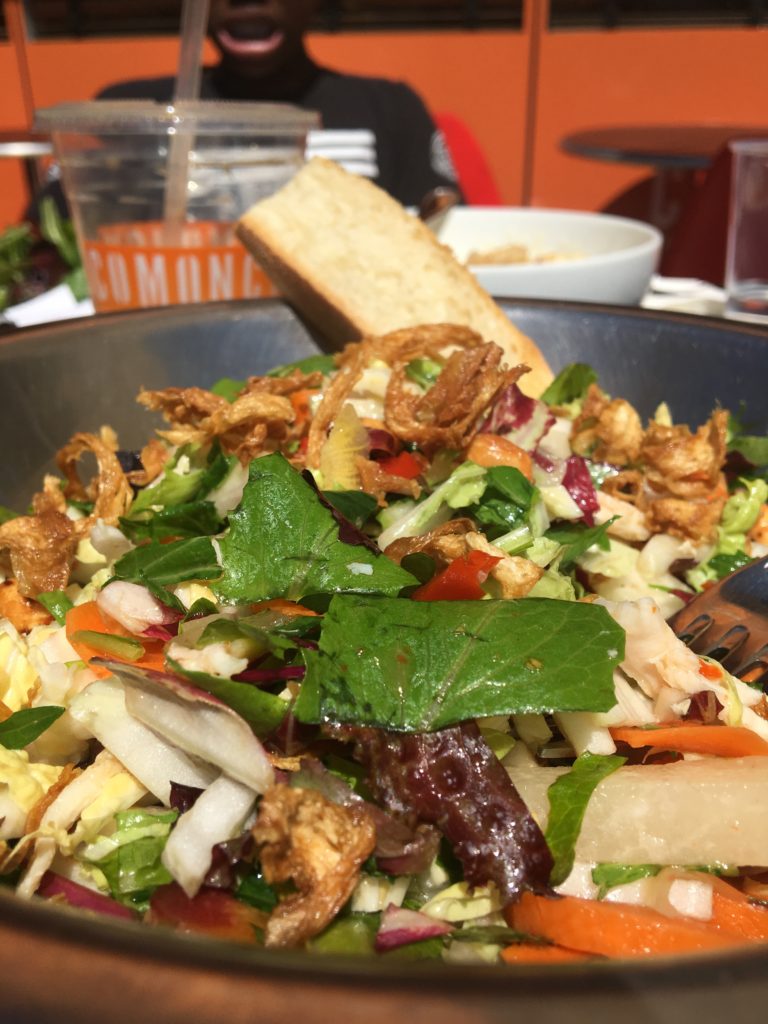 While shopping for graduation outfits for my daughter's college graduation on Ventura Boulevard,  we decided to dine at Comoncy in Studio City.
This is  a great location.  It sits on the strip where many of the best boutiques and Studio City restaurants are.   It is easy to drop in and grab a bite.  It is in the heart of the Studio City action.  Aside from the great location, I love that it has a patio dining area.
As we try to get summer ready, dining at Comoncy was exactly what we needed.   All of the entrees are hand made and many of the ingredients are locally sourced.
As we stood at the counter to place our order I could not help it, I had to order a salad. I love ordering a meal with fresh vegetables that are locally grown.  I did want to try a few other  items on the menu, but I need to stay focused.  There is  something on the menu to suit everyone's craving.  As I  thought of the body I would like to have I ordered a Thai salad.  It included: Chicken breast, Napa cabbage, local organic greens, toasted peanuts, heirloom carrot, peppadew peppers, jicama, crispy ginger, basil, Mae Ploy vinaigrette .   This salad screamed with freshness.   I did make one mistake, I did not see that there was ginger in it.  I should have asked for no ginger.  As soon as I took my first bite a strong ginger flavor filled my mouth.  Ginger lovers would love this.  With so many chopped vegetables it was hard to sort through and find the ginger so I ate it and was not disappointed with the other ingredients that were  included.  This salad has so much flavor.  The portion size was perfect.  It filled me up without feeling heavy.  I have to admit, I could not resist eating the bread that came with the salad.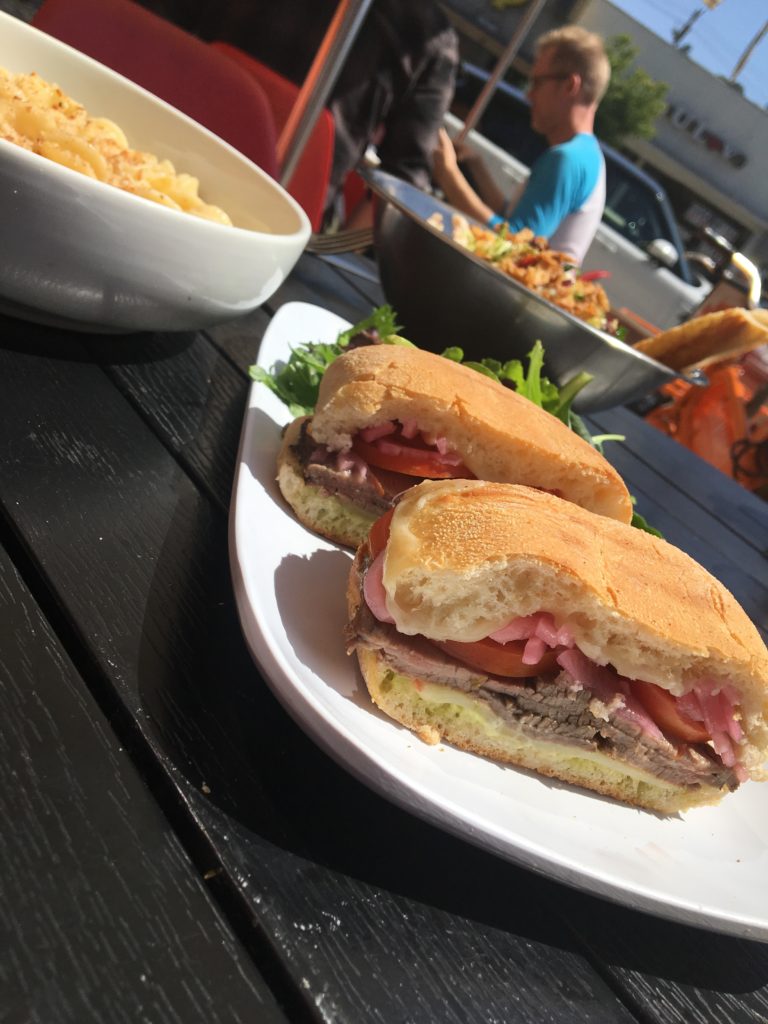 When my daughter placed her order she decided she was going to indulge and she ordered the  Steak Panini.  The sandwich is prepared with Ciabatta, prime sirloin steak, pickled onions, organic Roma tomato, pepper jack cheese, horseradish aioli and local organic greens.  Filled with so much freshness and a unique blend of delicious flavors she really liked it.   As she ate the mixed greens, she told me that I would have loved them.  She knows I love organic greens.  I let her eat it, because I had to finish my own salad.  She needed the fuel because we had a lot of shopping to do.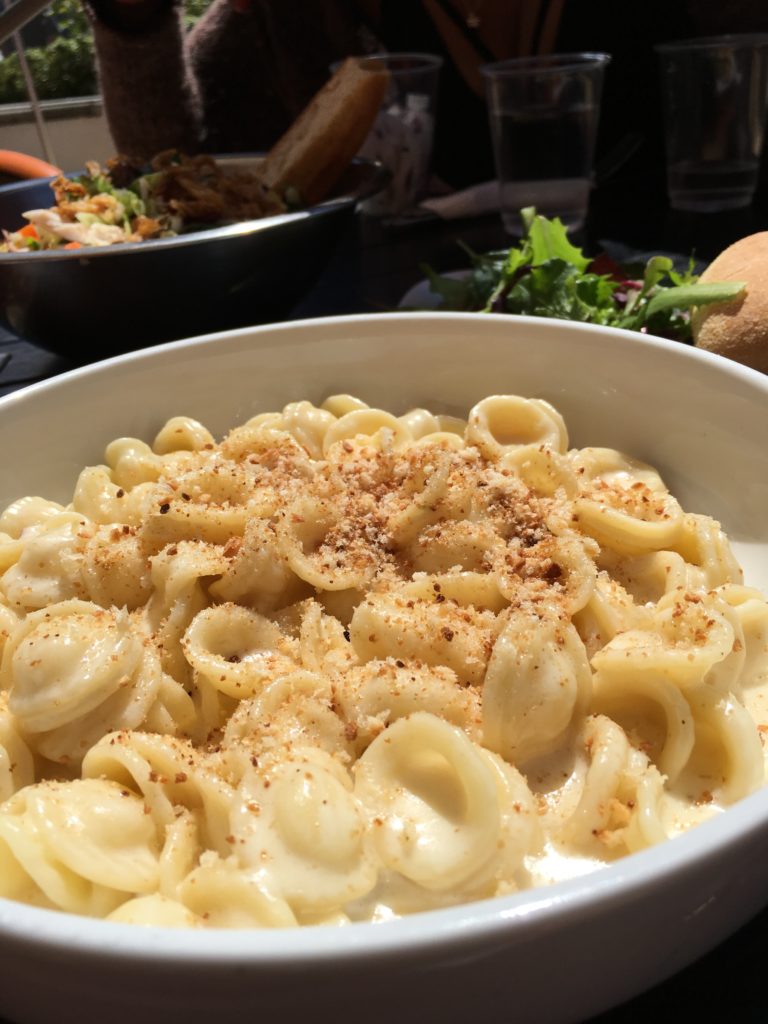 My son on the other hand did not have to think twice about what he wanted to order.  Without hesitation he ordered the Mac N Cheese.  It is made with recchiette pasta, aged cheddar, Reggiano Parmesan, pepper jack, cream, garlic bread crumbs.  He knows a good mac n cheese when he eats one and this was one he gave a thumbs up.  He insisted we try it as well.    I had one shell and that was it.  I had to stay focused.  He was right it was delicious.  My daughter on the other hand took several bites.  They both really liked it.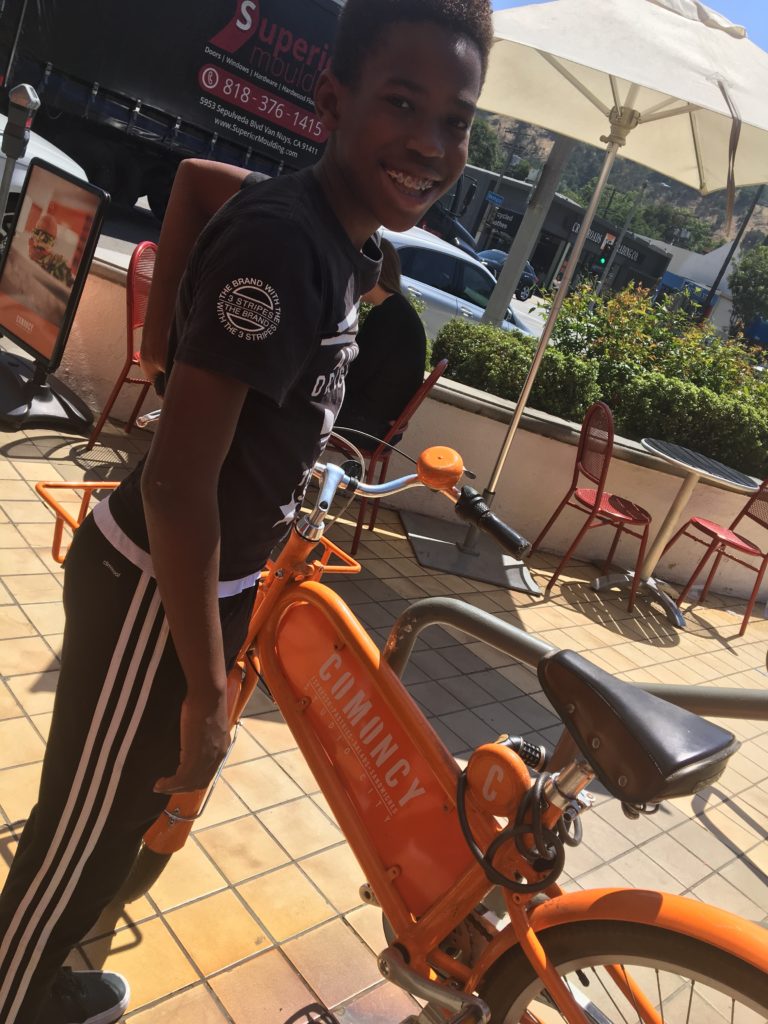 After we enjoyed our meals we headed back down the street and continued shopping.  We will have to go back and try their other menu items.