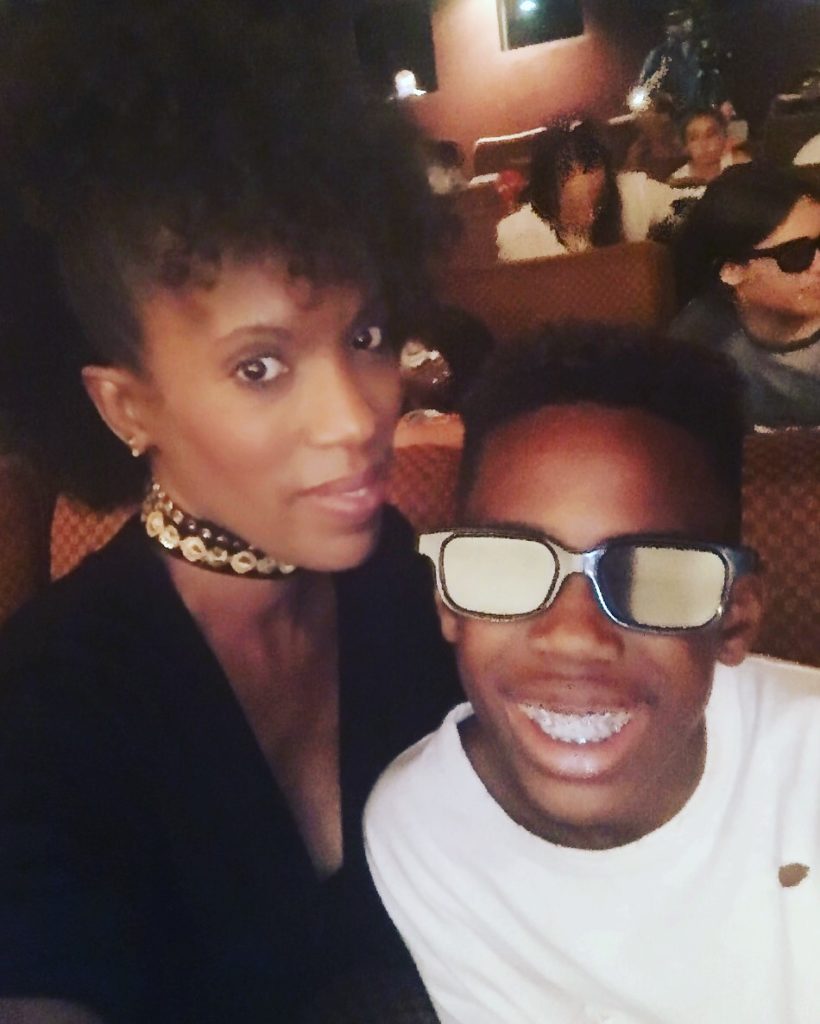 Hey families!   Captain Underpants will be in theaters June 2!
As a fan of the Captain Underpants series my son was looking forward to seeing this film.    The film met his expectations and more.  He and the other children that watched the film were not disappointed.
Within minutes of the film starting the theater was filled with laughter, giggles and bodies moving uncontrollably.

The movie combines different portions of the book series creating a great movie that all of the kids seemed to enjoy.
We were taken on a fun and somewhat wild adventure with elementary school pranksters and best friends George Beard and Harold Hutchins.   The pair accidentally  hypnotize their grumpy, mean spirited principal into believing  he is Captain Underpants who is a superhero in the comic books George and Harold have written together.   Captain Underpants is not as bright as the principal.  He is  a lot nicer, all the while proudly sporting underwear and a cape.
Dealing with principal is one thing, but George and Harold have bigger fish to fry when they realize they have to deal with their new teacher; an evil scientist who is determined to take out his revenge at the school.  The boys join forces with Captain Underpants to save the day.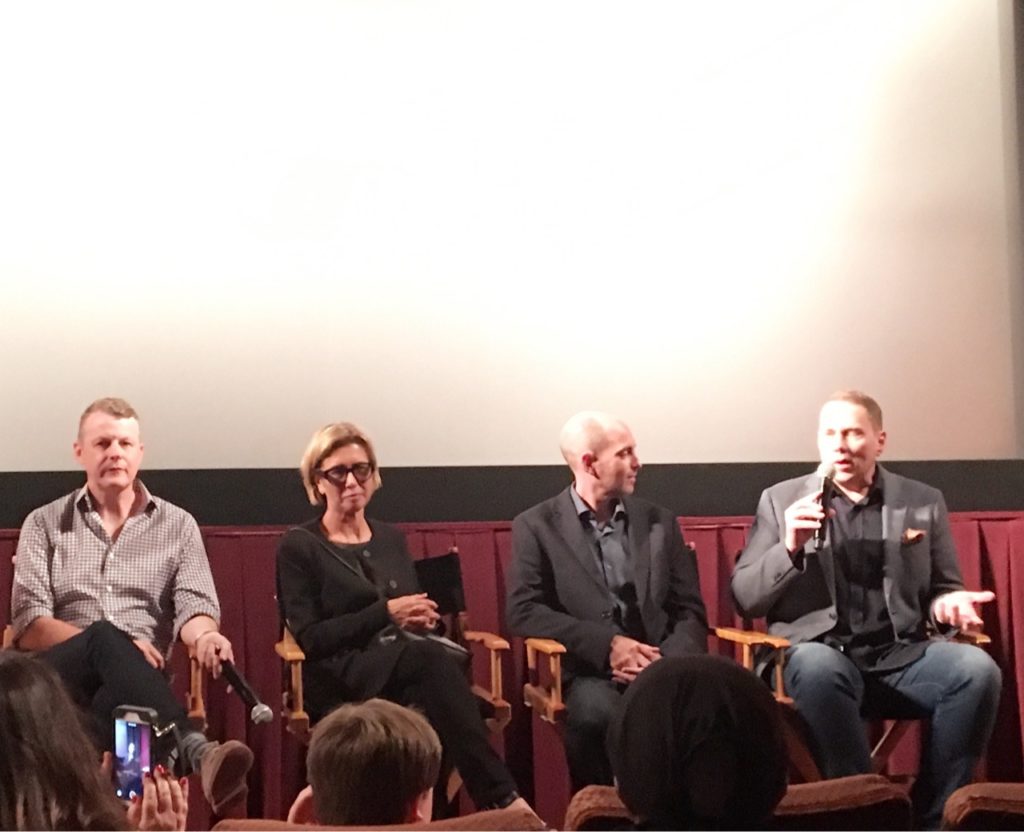 My son and I have read Captain Underpants books, but for some reason watching the film I was very impressed with  Captain Underpants characters, George and Harold.  Although, they were pranksters I really liked the way they thought.   It was not malicious they are good kids that are very smart.   A lot of things they did and faced are real life things kids deal with everyday.  For example dealing with a mean teacher that does not seem to understand that you are a kid.    I was pleased to hear the author of Captain Underpants, Dav Pilkey express that he had experienced that as a child.
The film does deliver a positive message.  That was a take away for my son, but I thought he had passed the stage of laughing at potty jokes.  I was sadly mistaken.  After  each fart joke or sound effect passed he and all of the children erupted in laughter.   It took about a week after seeing the movie for him to stop laughing or talking about passing gas.
During a conversation with director David Soren, author Dav Pilkey and Producers Mireille Soria and Mark Swift.   Author Dav Pilkey, explained that the stories were loosely based off of some experiences in his childhood.  He too laughed at potty jokes in elementary school and that is when Captain Underpants was created.  Not only that, but the characters George and Harold are like an alter ego or split personalities of himself.  In my opinion,  the two are completely different from one another creating a great duo that children enjoy.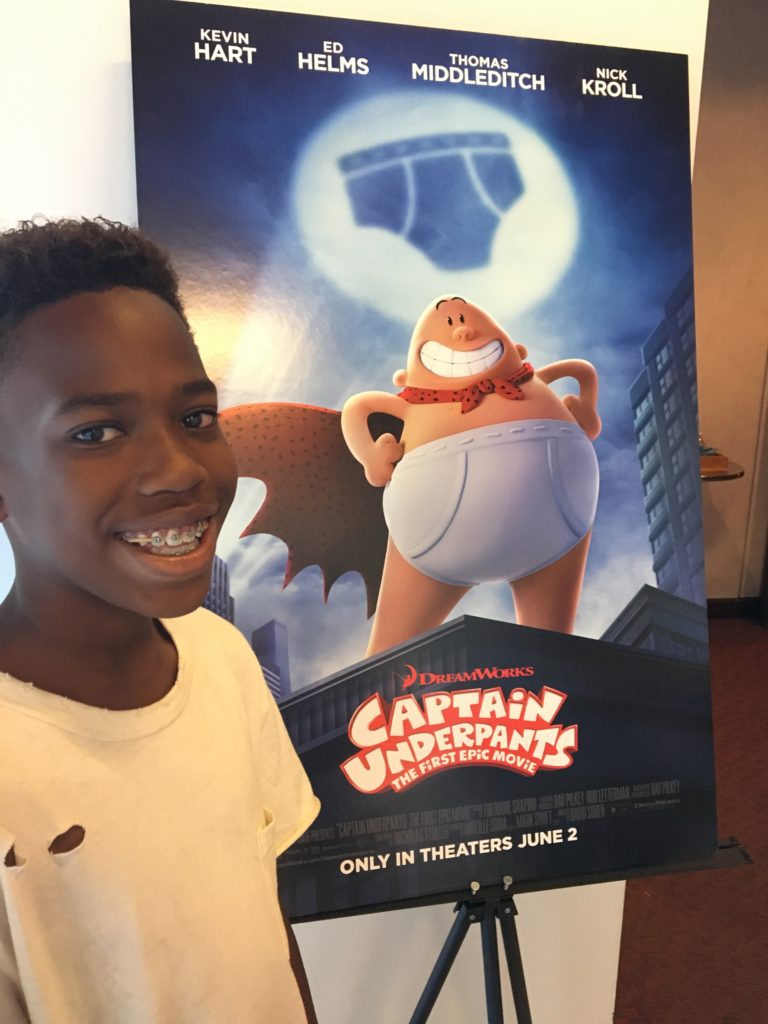 Don't forget Captain Underpants will be in theaters June 2.