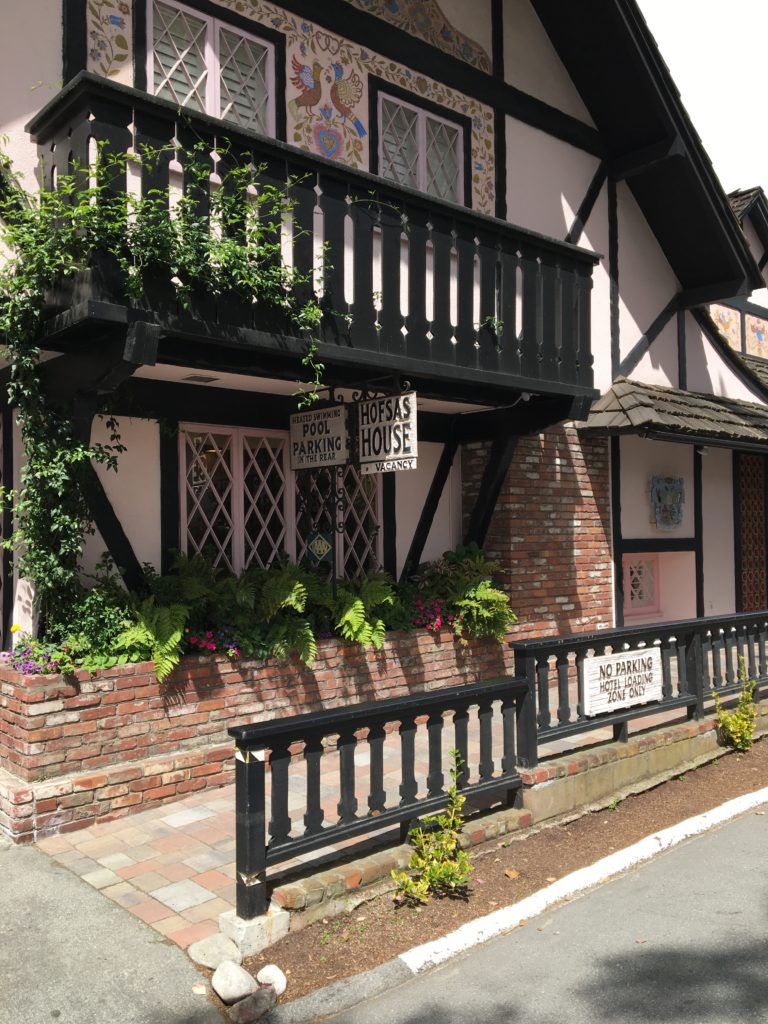 It had been years since my old, college roommate, Dana and I  had spent an entire weekend together.  I thought the perfect girls getaway would be staying at Hofsas House in Carmel by the Sea.
I had stayed at Hofsas House before, so I had an idea of what to expect, but she did not.  This was her first time visiting Carmel.  When we drove up she said, "What a quaint place."
Hofsas House is definitely quaint.  The family owned boutique inn is in the heart of Carmel by the Sea and is within in walking distance of the beach, many stores, tasting rooms and restaurants.   This was going to be the perfect girls weekend that would give us time to catch up and create new memories.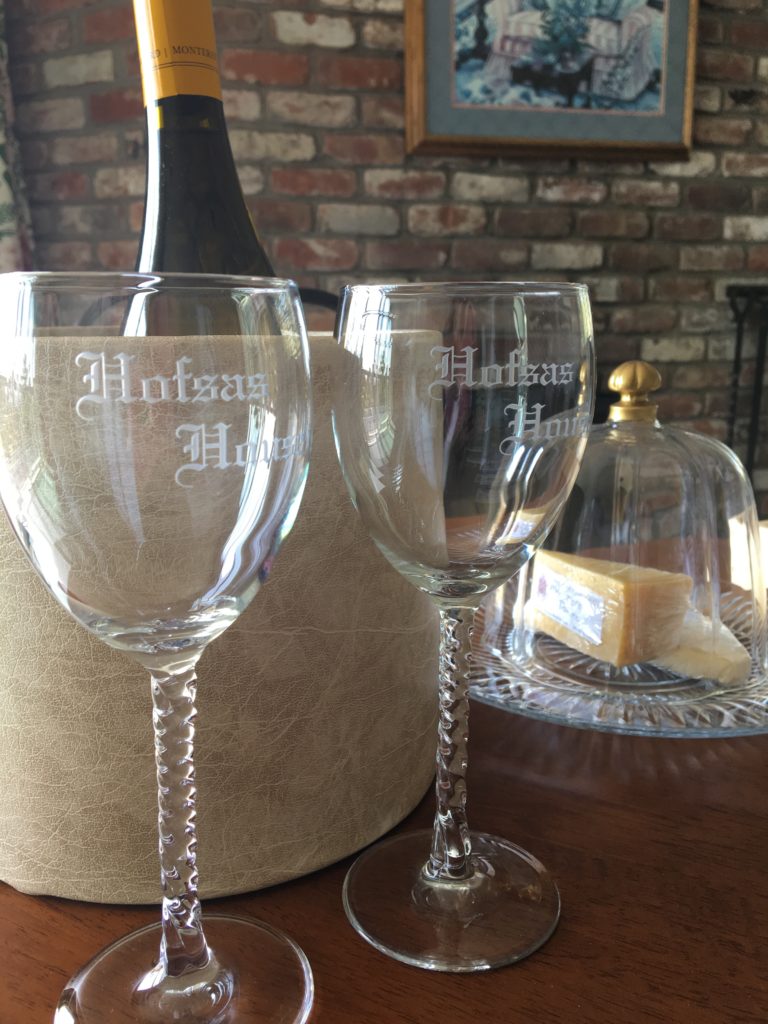 When we arrived we were greeted by the owner Carrie and some of the friendly staff.  I just love Carrie.  She makes all of the guest feel right at home.   As she checked us into our suit she told us there was white wine and cheese in the room.   Staying at Hofsas House makes a weekend in Carmel easy and stress free.   They offer great packages for their guest.  Dana and I did the wine walk.  Even if you are not purchasing a package they are willing to offer suggestions on things to do.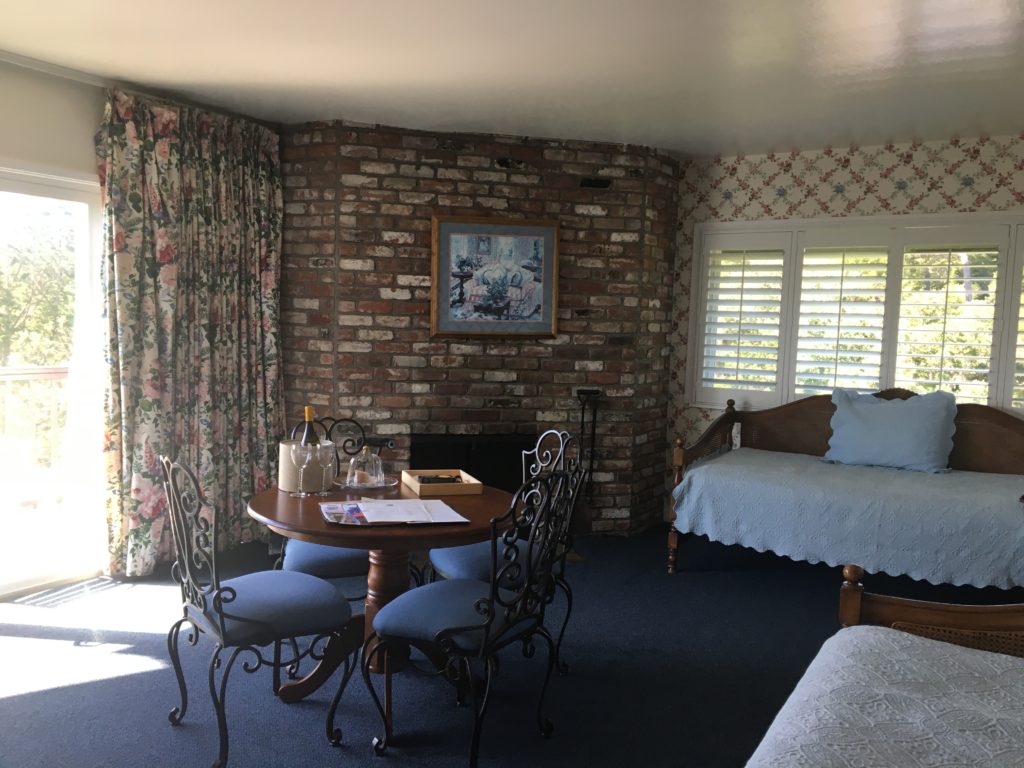 Our suit was perfect.  It was like old times.  We each had our own room and bath.  There was an ocean view, fireplace and balcony.  All of the things that we did not have in college.   We sipped wine and ate cheese as soon as we entered the room.  Shortly afterwards we were out the door with a map in our hand to guide us through the wine walk.  It kind of felt  like we were on a scavenger hunt.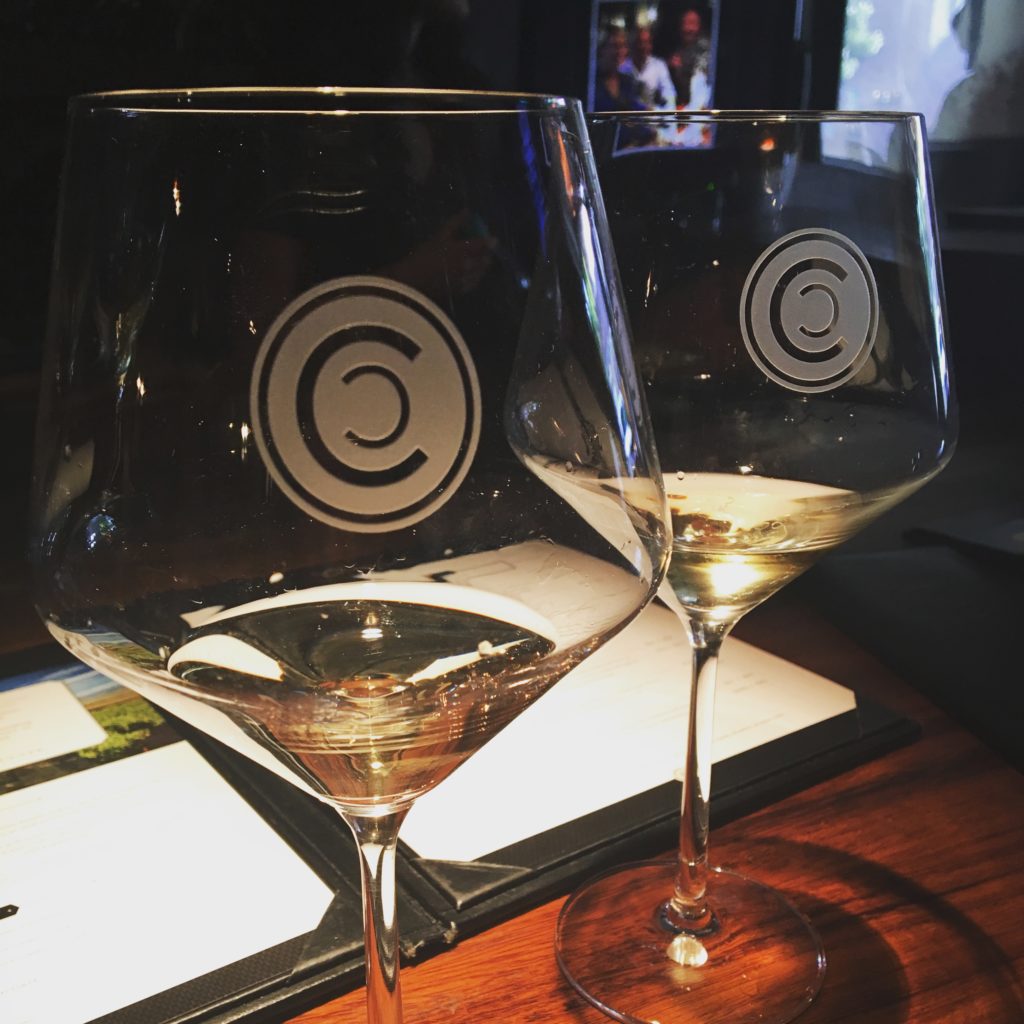 The wine walk gives you the opportunity to one flight at ten of the 14 participating tasting rooms. It can be used in one day or spread out over a weekend, several weeks, or even months.   Dana and I were determined to visit all 14 tasting rooms.  Surprisingly we did over the course of the weekend.  While on the walk we met some great people in the different tasting rooms.  We laughed and talked.  We had good time.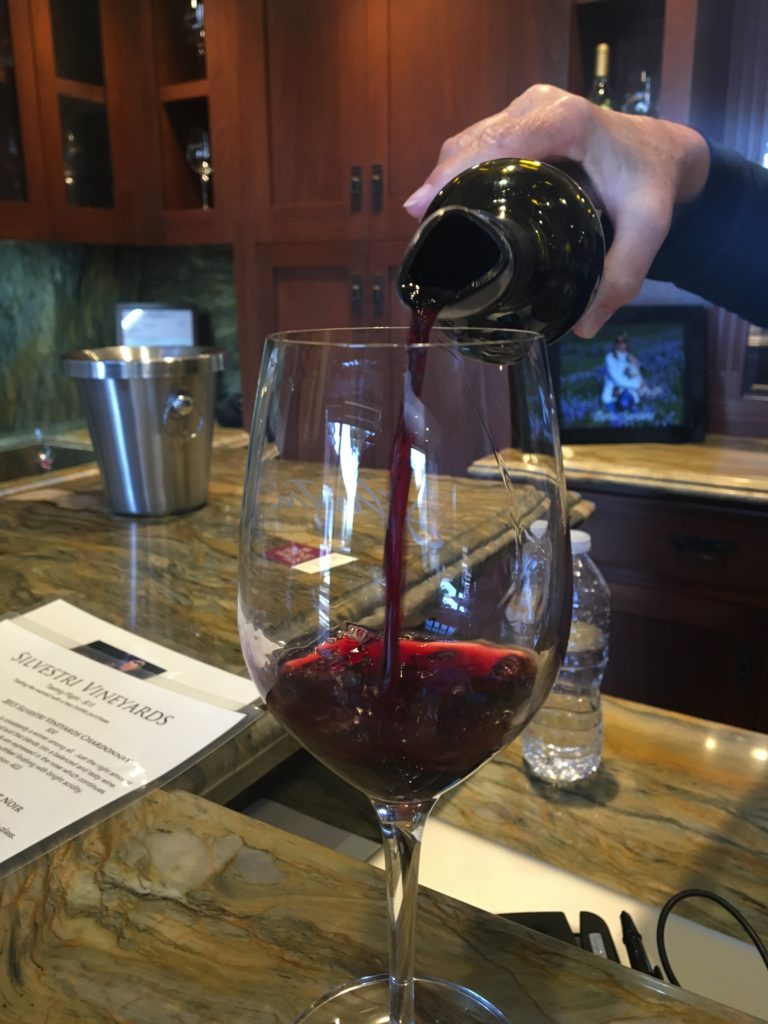 Little did I know I was on the wine walk with a wine connoisseur.   Dana was definitely in her element.   As we tasted wines she told me she was not a fan of whites.  Too her surprise, she found one she liked.  She liked it so much she purchased a bottle.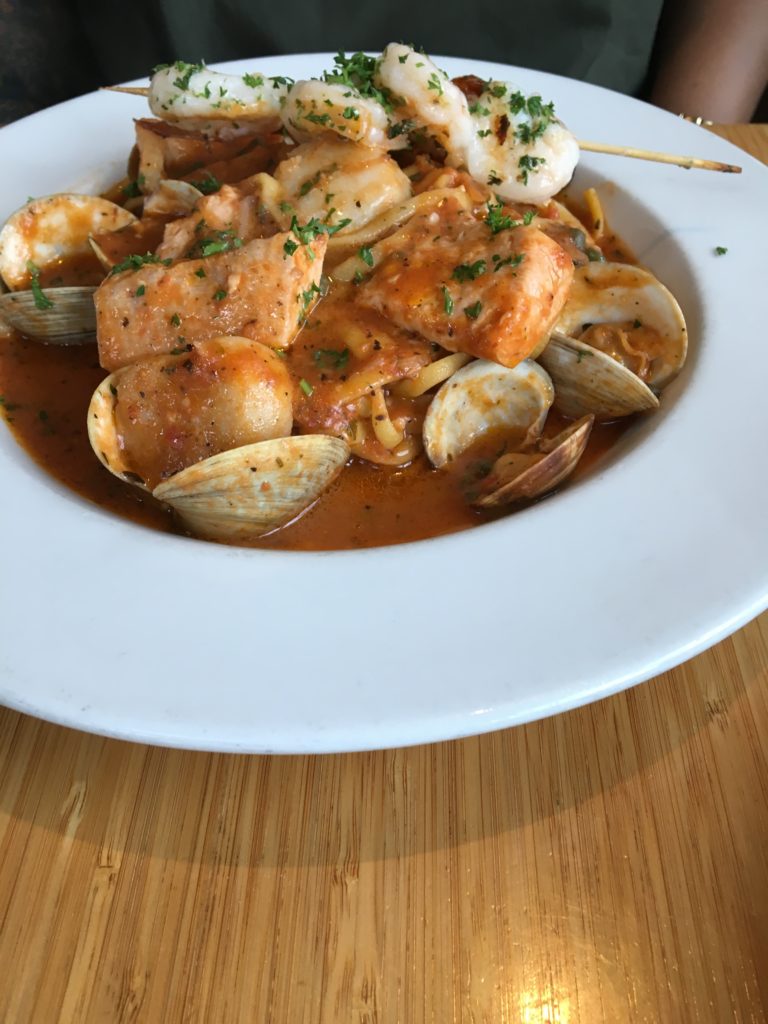 In between tastings we found time to eat.    One night we had dinner at  Beach House in Pacific Grove.   We enjoyed the beautiful panoramic views as we ate until we were stuffed.   I had the grilled salmon filet and Dana had the farmer's seafood pasta.
While we were on the wine walk it was easy to find places to eat.  One day we had lunch at Carmel Belle.  I absolutely loved my chicken salad sandwich on croissant.  I did not realize they had Chinese chicken salad until after I placed my order.  That is what I really wanted.  I will have to try it the next time I am in town.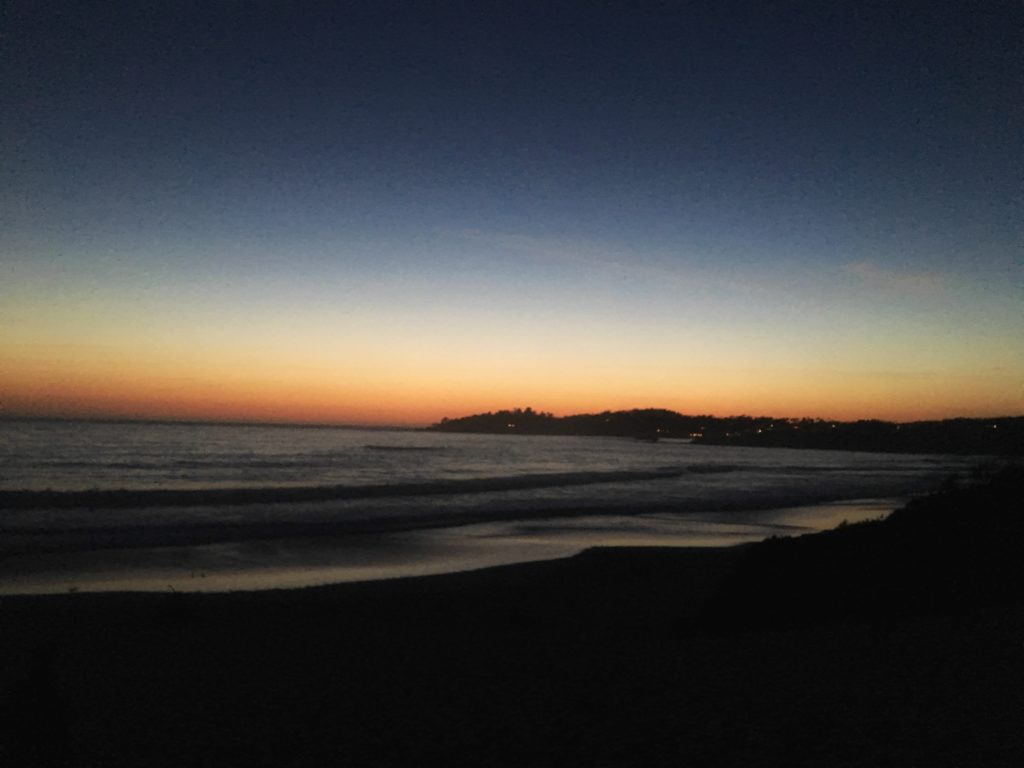 As night time fell upon us we could not resist walking to the beach, all the while continuing to catch up and reminisce.   One morning Dana went on a morning run at the beach.  The only reason I did not run was because I forgot my running shoes.  Hey, I was on vacation.  I needed a break from my daily workouts anyway.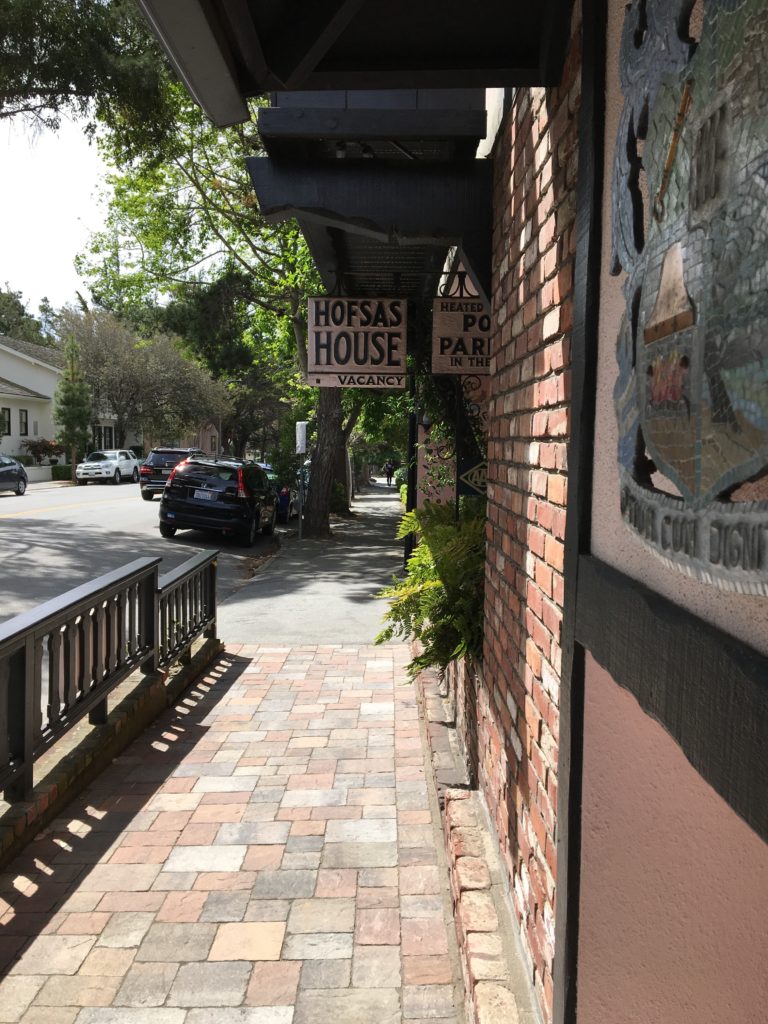 Our stay at Hofsas House turned to be a wonderful girls weekend.   Everything was so well planned and we did not have to put a lot of thought into what we were going to do.   Hofsas can help anyone plan their weekend worry free.
Our days were filled with wine tasting, good food, great scenery, and great company.
It is kind of hard to leave such a wonderful place.  Thanks to Hofsas House we had an awesome weekend.