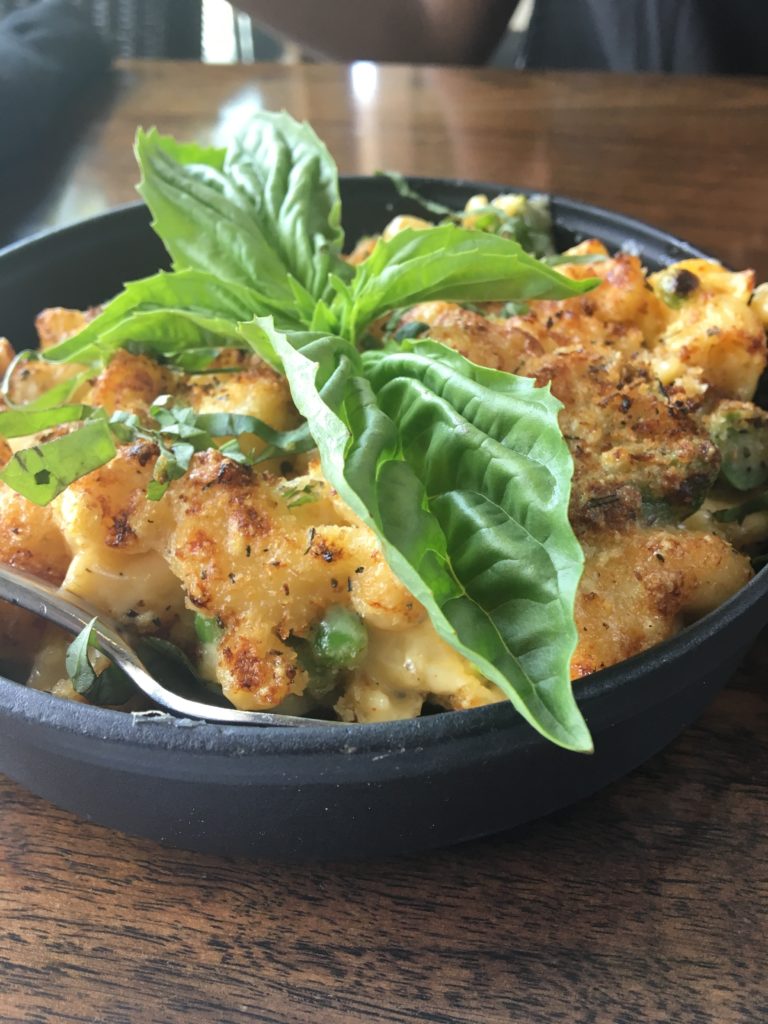 Finding time to go out for lunch sometimes seems close to impossible.   Recently, I decided I am going to find the time and enjoy myself during lunch whenever I feel as much a possible.
Dining at Granville in Studio City was a great way to start my lunch dates.
I invited my daughter to dine with me because it is hard to keep up with her busy schedule as she prepares to graduate from college.  I thought our Granville lunch date would be a perfect time and place to catch up.
I was absolutely right about Granville being the perfect place.   As we entered the restaurant we were immediately greeted by the hostess. We were escorted to our table by a nice young man  who asked about our day and was open to sharing how wonderful his day was going as well.
Walking through Granville put me in really good spirits.    I could not help but like the beautiful, open, restaurant filled with happy people dining and enjoying their meals made with the highest quality ingredients while great music played in the background.
While we played catch up we ordered the Uptown Mac & Cheese.    I am not a Mac & Cheese girl, but my daughter is.   It did not take much convincing for me to try it when it was placed on the table.  I could not resist trying this mac & cheese that was prepared with aged cheddar, gruyere, chicken, asparagus and peas.  It went from me trying it to see if I liked it to us devouring the entire appetizer.  It was so delicious.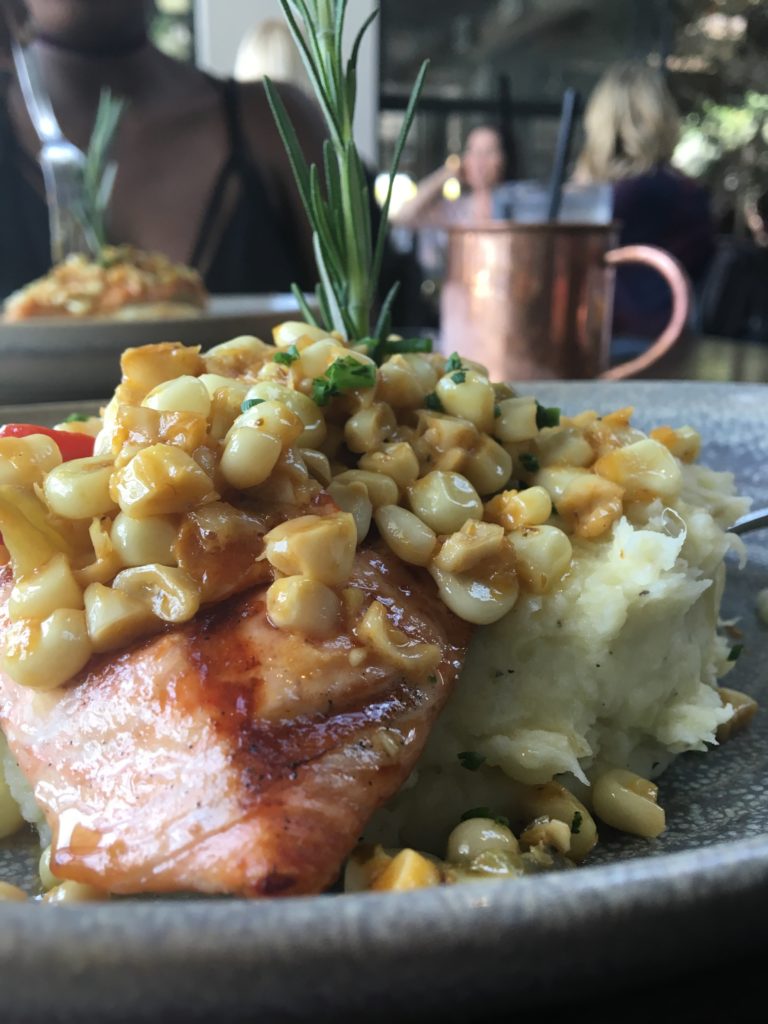 Prior to our lunch date we decided we would each order something different so that we could sample each others plate.  I do not know what happened, but we both ordered the grilled salmon.   I was excited to hear that the meats at Granville are hormone free and antibiotic free.  I typically have salmon separate from my sides, but Granville forced me out of my comfort zone and I ate it with creamed corn, red bell Cajun sauce, Yukon russet mashed potatoes with lemon butter.  Everything was so well prepared.  I did not mind that it was layered.  It all went together very well.  This pairing was not as heavy as I thought it would be.  I was hoping it would not be to heavy because I had to save room for dessert.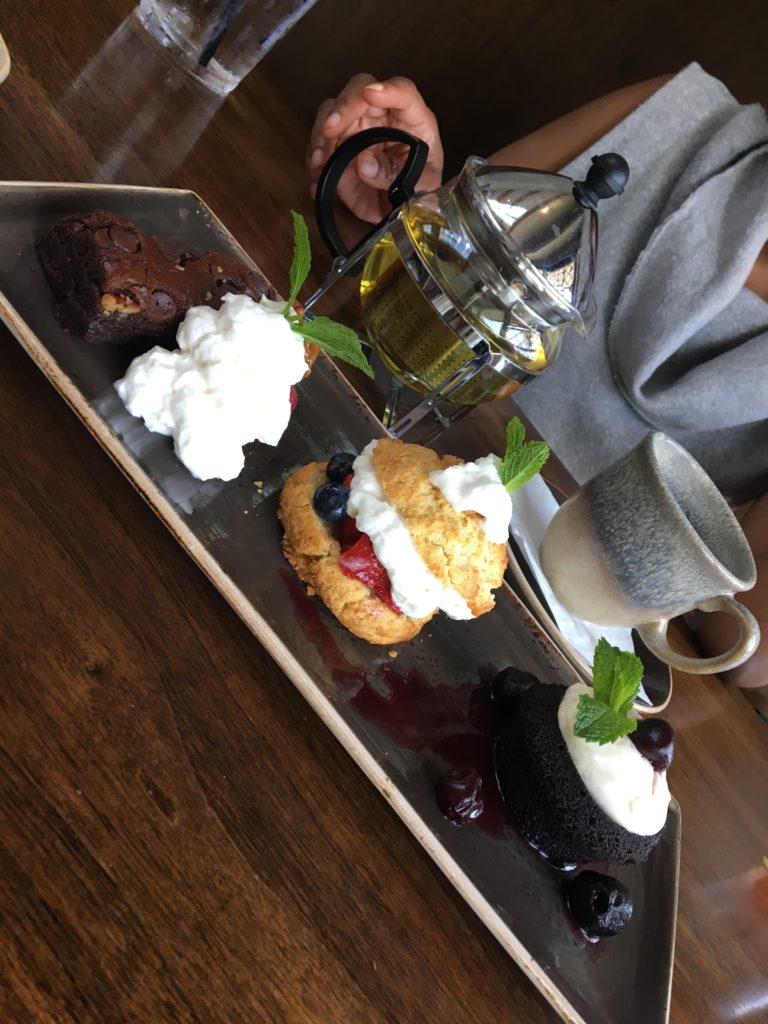 When it was time to order dessert, we could not decide on what to order, but our problem was solved when we ordered the dessert sampler.  The sampler of devils advocate chocolate cake, berry patch shortcake and banana brownie was perfect for us.   It had something we both liked.  My favorites were the devils advocate chocolate cake and the banana brownie, minus the banana.  My daughter and I do not eat banana.  The brownie was filled with moist fudge and was very delicious.   I could have eaten it all.  The devils advocate chocolate cake was just as moist and I loved the cream cheese icing.   My daughter loved the berry patch shortcake and the brownie.
We enjoyed the gourmet quality food at Granville.  We were able to catch up and I did not mind having a long lunch, especially with my daughter.