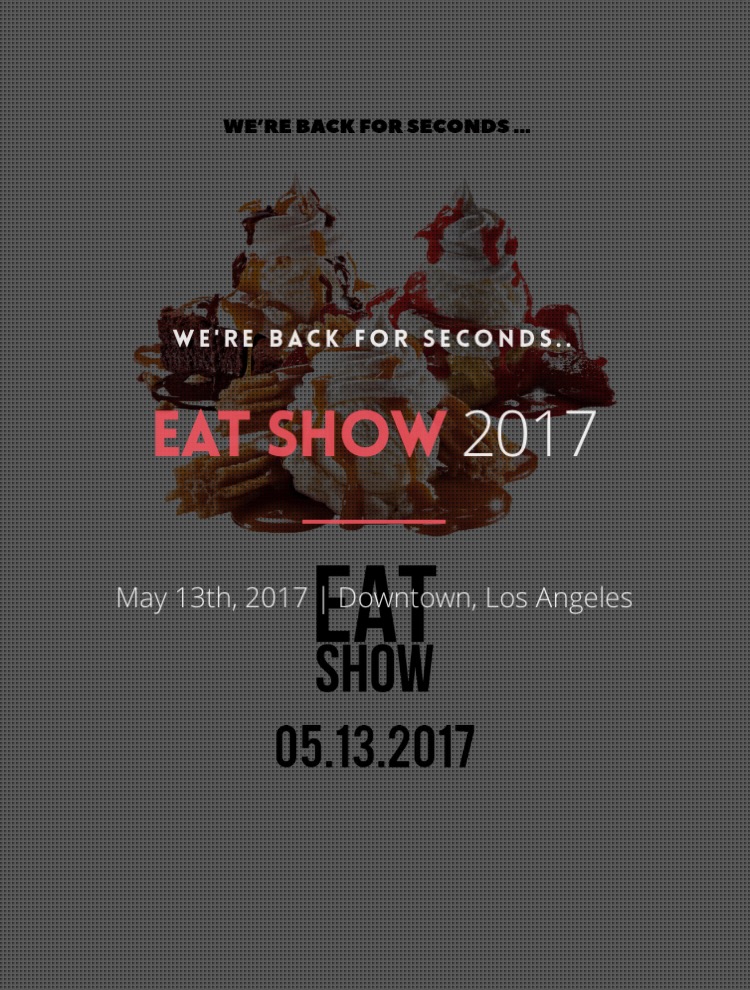 The EAT show tasting event is returning next Saturday, May 13th, 2017 and I will be there tasting everything in sight.   This is a food tasting event you do not want to miss.
The EAT Show is a tasting event where they will showcase and highlight some of the best restaurants and chefs in LA.  It is not a crazy food festival with long lines and standing in the sun for hours,  it is  more of an intimate, indoor setting, an industry focused event that brings together the greater foodie community for one epic event.
Some of the restaurants that we will be showcasing include:
OTIUM
BAOHAUS
TIKIFISH
KATO RESTAURANT
ROSCOE'S CHICKEN & WAFFLES
HALAL GUYS
SEOUL SAUSAGE
AROHA NEW ZEALAND CUISINE
BALAM TACOS
JENI'S SPLENDID ICE CREAM
STREET CHURROS
and so many more.  Plus they will have a huge open bar, with a full drink menu, from mixed drinks, to craft beer.  Their bar will be hosted by the amazing mixoligists from the celebrated bar tending house – Cocktail Academy.
Event Date: 
Saturday May 13th, 2017
Location:  The Reef DTLA // 1933 S Broadway Ave
Instagram:   @theeatshow