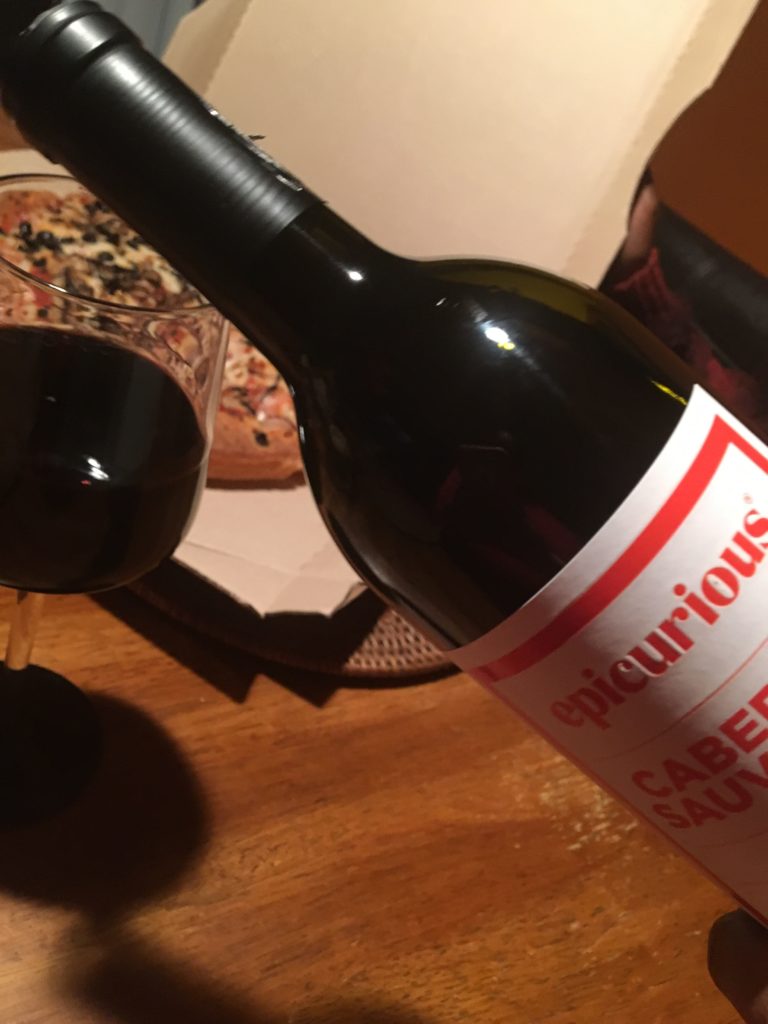 I make sure I have great wines for my guests when they come to visit.  Lately, my friends and family are enjoying Epicurious Wines.  So far it has been a winner.
The other day we ordered pizza and my daughter was insisting we open the bottle of Cabernet Sauvignon.  This was a great way to enjoy our time together.  I welcome the moments my daughter wants to visit with me.   Catching up over wine and pizza was very relaxing and enjoyable.  As we sat and conversed my daughter stopped for a second and with a pleasant look of surprise she said, "This is good.  It is nice and sweet."  She loved the aromas of black cherry, dark plum,  black currant along with hints of spice and dried herb.   She loved the fruit flavors.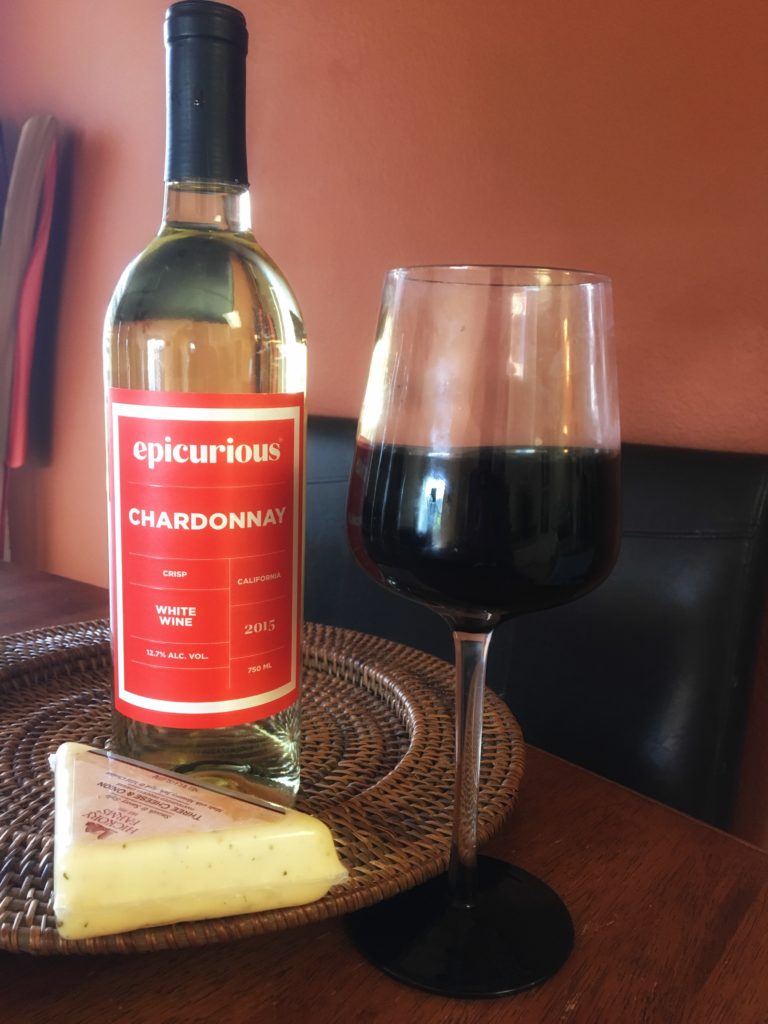 I am waiting for someone to come over that loves a good chardonnay so I can offer them a glass of Epricurious Chardonnay.  I am suspecting it will have a sweet flavor as well considering it contains golden delicious apple, pineapple and stone fruit with hints of spice in the aromas.  Juicy entry with ripe apple flavors. Soft texture through the mid palate, with bright acidity at the back supporting a lingering, refreshing, fruit-filled finish.
Not only are these wines good for times that you just want to enjoy a glass of wine, but they are great for cooking as well.  I think I may to try them while cooking.  This is a wine for people who cook, love great ingredients, and want to make sure their wine works just as well in their pan sauce as it does in their wine glass.
This Spring and Summer will be entertaining quite a bit so I know Epicurious Wines will continue to be a hit with my friends and family.