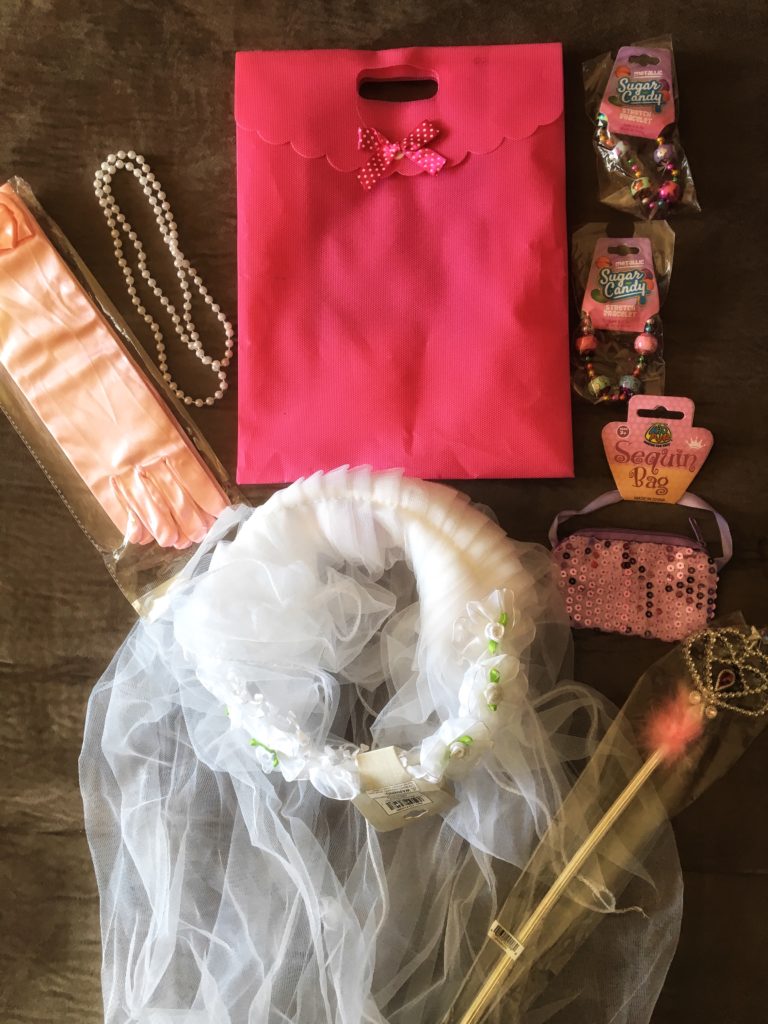 I am  always looking for a gift for a special little girl.  It could be for a special holiday or occasion or just because.  With Easter and birthday's around the corner I have found a cute little gift from SmitCo.
I ordered the SmitCo LLC Little Girl Dress Up – Pink Play Princess Set for little girls, kids and toddlers.  It includes a veil, gloves, bracelets, necklace, wand and purse that comes in either pink, purple or white.
When it arrived it came nicely packaged in a pink gift bag that the child can use as well.
I am giving this as a gift and cannot wait to see the little girl I am giving this to wear it.
Every item seems to be of good quality.  The material of the veil is not light weight.  It does not seem like it will rip or tear easily.   We shall see after she has used it. All of the items are just what I expected when it comes to children's toys.
I think any little girl with a strong imagination or who just likes to play dress up will love this.
My daughter who is now 22 and loved to play dress up, eyes lit up when I showed her this gift.  If she was 15-17 years younger I am she would have been wearing this around town or every chance she got.
This Princess Set will be great for dressing up at home or if she wants to wear it out.    I would imagine if  she is wearing it at home this will definitely entertain her for a pretty long time.   I can recall my daughter playing dress up and she would spend hours being many different people with the same costume on.  She would even ride her bike in whatever costume she decided to wear for the day.
Sets or costumes like this allow children to express themselves and they are popular girl gifts.  Buying this makes it easy when you wonder what present to get for a girl.
I think it is so adorable to see them all dressed up as a girl princess.
I miss the days of seeing my daughter dressed up.
I cannot wait to see the little girl I am giving this to dressed in her new Princess Set.