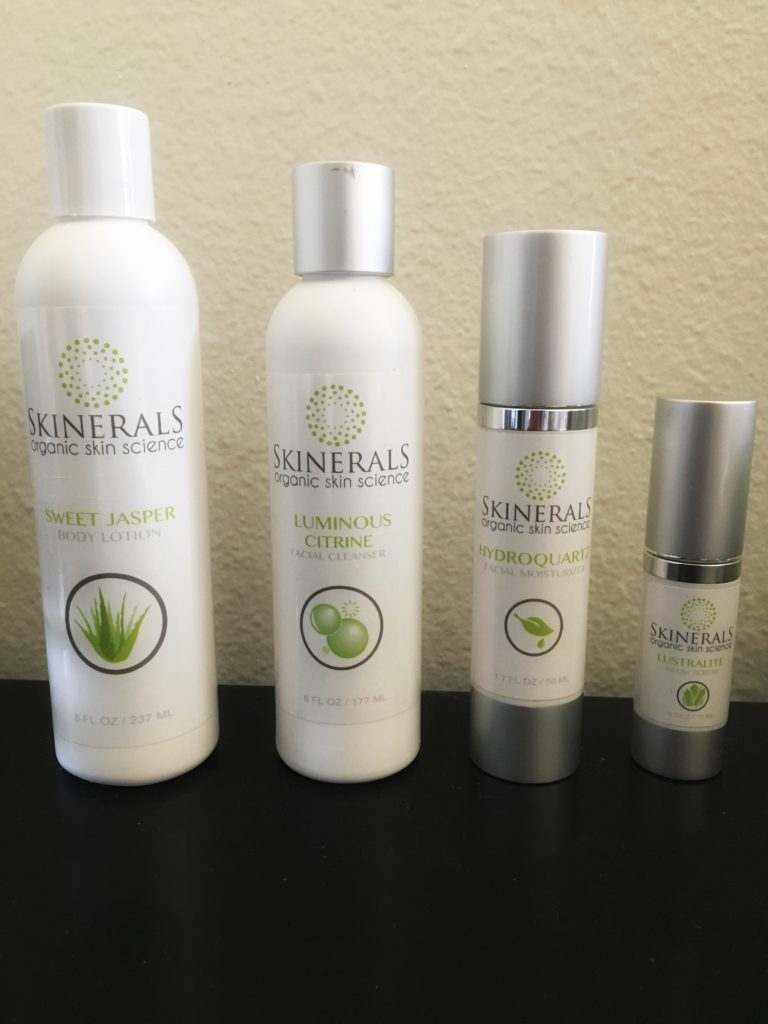 People are always telling me I have great skin.  Lately I have been questioning if I really do.  Some days my skin looks great and others I am very self conscious about it.  I do know it has to do with aging and hormones.  The products I used in the past are not working the same.  As my body changes I need to change my skin care products.
A couple of weeks ago I started using Skinerals products and I am seeing some results.  I have been using: Luminous Citrine Facial Cleanser, Lustralite Glow Serum, Hydroquartz Facial Moisturizer and Sweet Jasper Body Lotion.  These organic skin care products are gluten free, paraben free, cruelty free and vegan.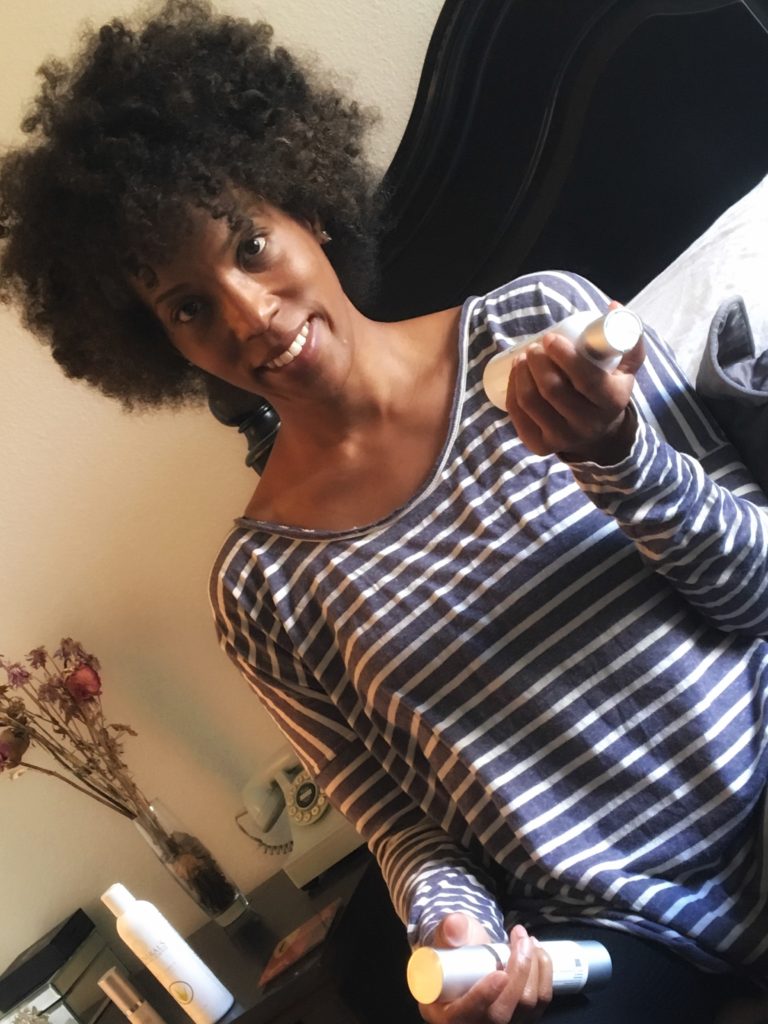 I love everything about the Luminous Citrine Facial Cleanser.  The sweet scent of freshness and the smooth and moist texture of the charcoal gray cleanser offers a full cleansing experience while washing my face.  Its light citrus fragrance entices the senses while its formula of activated charcoal, aloe, and orange peel oil work to neutralize acidity and gently exfoliate. Nourishing Vitamins C, B5, and E promote supple, smooth skin. I use it every morning and every night.  I wet my face and apply a small amount to my two finger tips and then begin cleansing my face. I do not like to wet my face a lot, because I like the way the cleanser feels.  I do not use a lot of water until I began washing the cleanser off.   This cleanser leaves my face feeling clean and soft.
After drying my face I then apply the Lustralite Glow Serum.  I sometimes see a slight glow.  Like the Citrine Facial Cleanser a little goes a long way.  I do not have to apply a lot of serum on my face.  I apply one to two small pumps and thoroughly massage it in.  While pumping I make sure I face the pump downward because it shoots straight out.  I think it is because the consistency of the serum is pretty light.
After applying the serum, I add the Hydroquartz Facial Moisturizer to my face.  It is has a thick texture and like the other two products I do not have to use a lot on my face.  It adds to the glow and softness of my face.  I was surprised when I used it on a day I was wearing makeup and it seemed like my makeup popped a little more.
Using the combination of these three natural skin care products has been working well for me so far.  I am trying to achieve porcelain like skin which is going to take some time to find what works.  Using just these facial skin products may not help me completely achieve that goal, but I do know Skinerals has other products that may help as well.
Those are the products I am currently using for my face, but as for my body I have been using Sweet Jasper Body Lotion and love it.  I knew this lotion worked when I used it on my feet.  I am always moisturizing the bottoms of my feet and I am very particular when it comes to lotions I use on my body. Lotion that is watery is a major no, no.  Sweet Jasper has a thick texture and sweet scent.   I use it on my entire body, but I love using it on my feet.  I cannot stand for my feet to feel cracked and/or dry.  My feet are so smooth and soft.  They are not as dry as before.  I used what may seem like a generous amount on my body I think because it is so thick.  It is thick and smooth.  It has a powdery softness that I cannot get enough of.  This lotion also reduces stretch marks, scarring, and cellulite. It's safe to use daily and blends in quickly without leaving behind a greasy residue. Last night my son came into my room and was sniffing around.  Until he finally made his way over to me.  He said, "You smell good!  It reminds me of when I was kid."  I had to remind him that he is still an 11 year old kid and second I have never used this lotion before.  He then asked "May I have some?"  I only allowed him to use it then, but this kid loves lotion and if he could have his way he would keep it.  I need to keep all of these to myself.  I am trying to maintain the ounce of good skin I have and hopefully get that youthful skin I had back.
I am sure I am going to get my new skin care regime  figured out.  Using Skinerals is a great start.