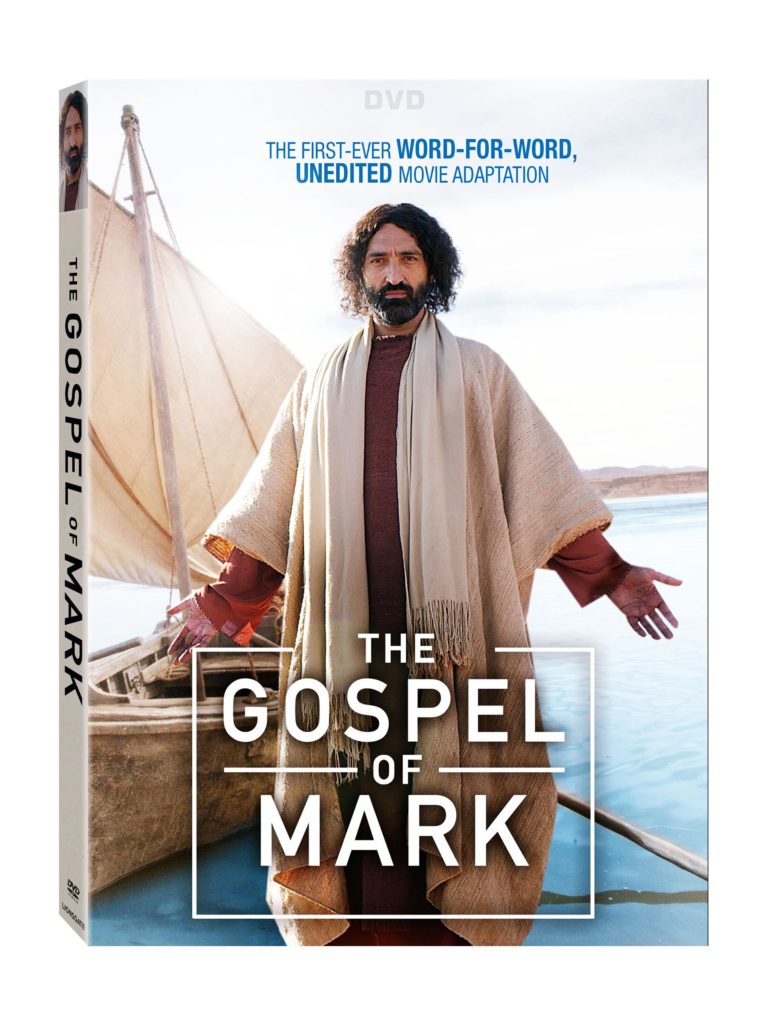 Studying the word of God is an important part of my life and often times I am seeking a better understanding.
I recently watched Gospel of Mark DVD that was released on March 14, 2017. The First-Ever Word-For-Word Unedited Movie Adaptation. I  found that this movie  offers a good understanding that anyone can understand.
I did not see last year's The Gospel of John, but this film is the second installment in the renowned Gospel film series, The Gospel of Mark, that was released on DVD at Walmart, Digital HD and On Demand March 14 from Lionsgate.  This movie could not have been released at a better time.  I cannot tell you how many times my son wants to discuss Easter and the resurrection of Jesus Christ.  I do not know if it is because Easter is approaching or if they are discussing it in children's church, but he is asking a lot of questions.  Watching this film makes me think of when I was a child and I was trying to remember the books of the new testament in chronological order, then learning the books; especially the book of Mark which is one of the most fascinating books.  The film brings the book of Mark to life in a way that easy to understand and allows you to envision how it may have looked or how things may have been during that time.  Considering the film was shot on location in Morocco with consultation from expert theologians and biblical scholars and produced by the Lumo Project I think it may be pretty accurate. It was also  five years in the making and is based on latest theological, historical and archaeological research.  It  was given the Dove Faith Friendly Seal for 12+. The Gospel of Mark DVD is packed with behind-the-scenes bonus features and is available for the suggested retail price of $14.98.
As I sat watching this film I thought of the many discussions I have with my children when we are not at church or in bible study.  This movie tapped into our recent questions and discussions.  Although, we all know the stories of Jesus and his ability to heal the sick, give site to blind and many other amazing miracles he performed, we need to be reminded of he was and still is, or how God wants us to be or who we should desire to be.  As I finished watching the film I could not help but think of a speech  one of my little cousins did when we were children.  She said, "What's the good news today?  Jesus washed my sins away!"  In my opinion that is the Gospel of Mark.
I watched this film alone, but plan on having my son and daughter watch it as well.   I have also told one my cousins about this movie.  This is the time of year he hosts Christian movie night his backyard and I think everyone will enjoy it.
Not only am I sharing this film with my family I am giving away one copy to one lucky winner.  Good luck!
This is a sponsored post on behalf of Review Wire Media for The Lumo Project. I received information to facilitate my review as well as a promotional item to thank me for my participation."
SOCIAL: #TheGospelOfMark