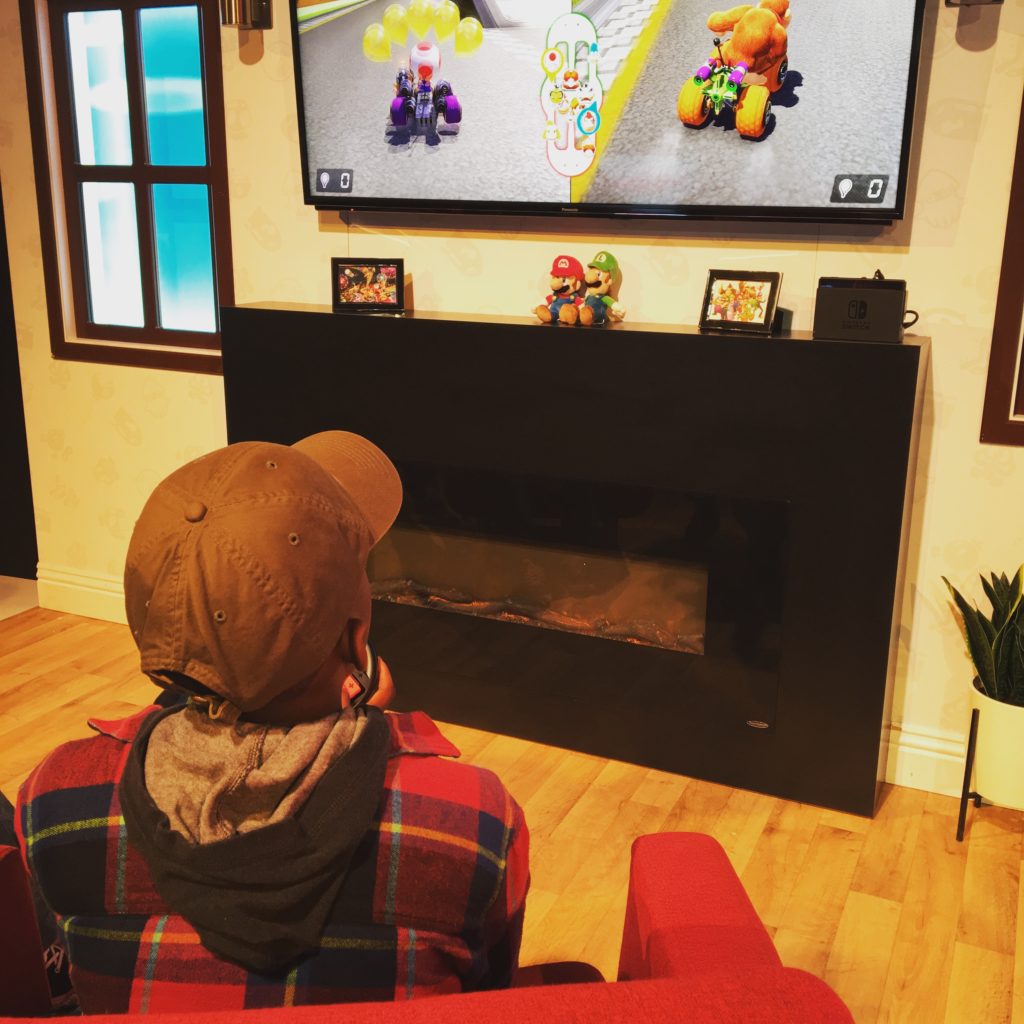 Last Saturday, my son and I were some of the first people to try the Nintendo Switch  the new home video game system at the Nintendo Switch Event.
I knew there was a buzz about the Nintendo Switch and quickly understood why was a buzz about the next portable console as we played the games.
These ease and smooth feel while playing was perfect.  I was not very good at the games, but I was comfortable while doing so.
We played and saw The Legend of Zelda: Breath of the Wild, 1-2-Switch, Mario Kart 8 Deluxe, and others.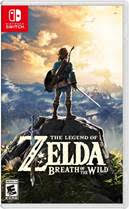 The Legend of Zelda Breath of the Wild
Release Date: March 3, 2017 | MSRP: $59.99
Forget everything you know about The Legend of Zelda games. Step into a world of discovery, exploration, and adventure in The Legend of Zelda: Breath of the Wild, a boundary-breaking new game in the acclaimed series. Travel across vast fields, through forests, and to mountain peaks as you discover what has become of the kingdom of Hyrule In this stunning Open-Air Adventure. Now on Nintendo Switch, your journey is freer and more open than ever. Take your system anywhere, and adventure as Link any way you like.
For additional information visit www.zelda.com/breath-of-the-wild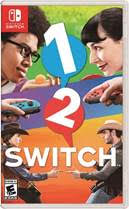 1 2 Switch
Release Date: March 3, 2017 | MSRP: $49.99
Throw an impromptu party anywhere with anyone thanks to a new play style in which players look at each other—not the screen! Bring the action and fun into the real world as you face off in wild-west duels, cow-milking competitions, a copycat dance-off, and more. Each game takes advantage of the Joy-Con controller features of the Nintendo Switch system in different ways. While the action unfolds off- screen, the audience watches the players themselves instead of the screen. That makes it as hilarious to watch as it is to play – an instant party amplifier!
For additional information visit 1-2-switch.nintendo.com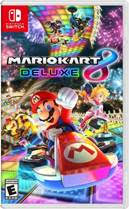 Mario Kart 8 Deluxe
Release Date: April 28, 2017 | MSRP: $59.99
Hit the road with the definitive version of Mario Kart 8 and play anytime, anywhere! Race your friends or battle them in a revised battle mode on new and returning battle courses. Play locally in up to 4-player multiplayer in 1080p while playing in TV Mode. Every track from the Wii U version, including DLC, makes a glorious return. Plus, the Inklings appear as all-new guest characters, along with returning favorites, such as King Boo, Dry Bones, and Bowser Jr.!
For additional information visit mariokart8deluxe.nintendo.com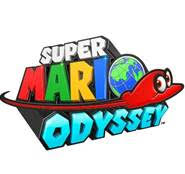 Super Mario Odyssey
Release Date: Holiday 2017 | MSRP: $59.99
Mario embarks on a new journey through unknown worlds, running and jumping through huge 3D worlds in the first sandbox-style Mario game since Super Mario 64 and Super Mario Sunshine. Set sail between expansive worlds aboard an airship, and perform all-new actions, such as throwing Mario's cap.
For additional information visit supermarioodyssey.nintendo.com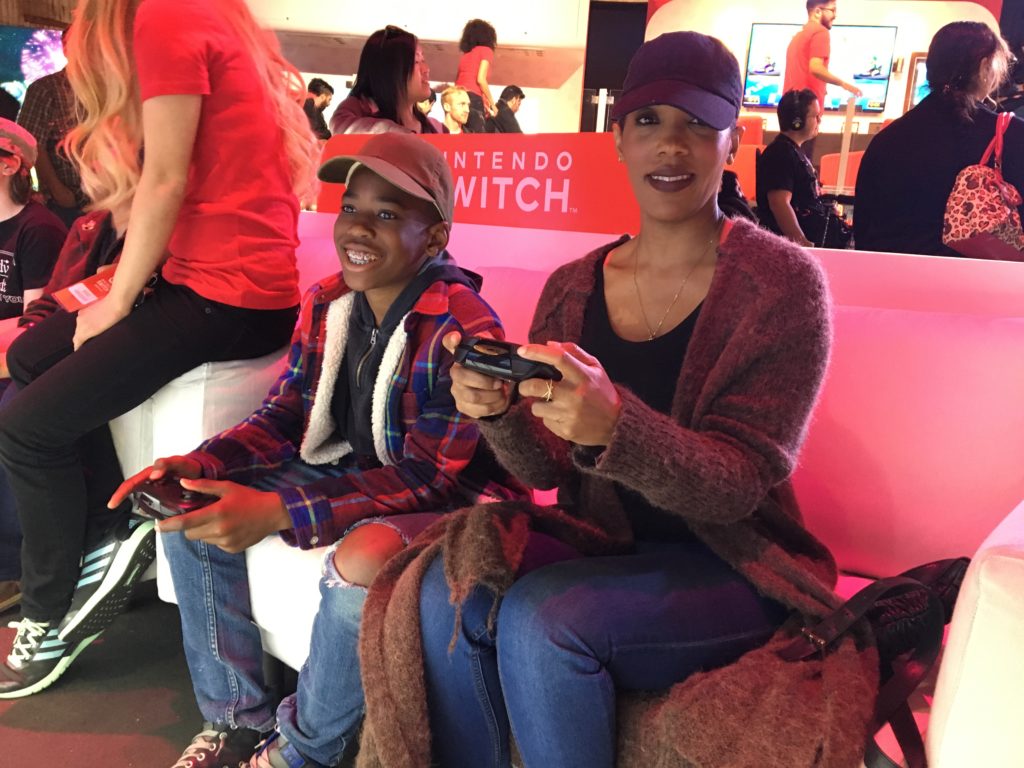 My son and I played together and with two other players.  As I continued to make us loose every game, my son partnered with another player.   I was so bad someone suggested I try the retro games.  Unlike me, my son played all of the games like a pro.  He was hopping from one game to the next.

In addition to providing single and multiplayer thrills at home, the Nintendo Switch system can be taken on the go so players can enjoy a full home console experience anytime, anywhere. The mobility of a handheld is now added to the power of a home gaming system, with unprecedented new play styles brought to life by the two new Joy-Con controllers.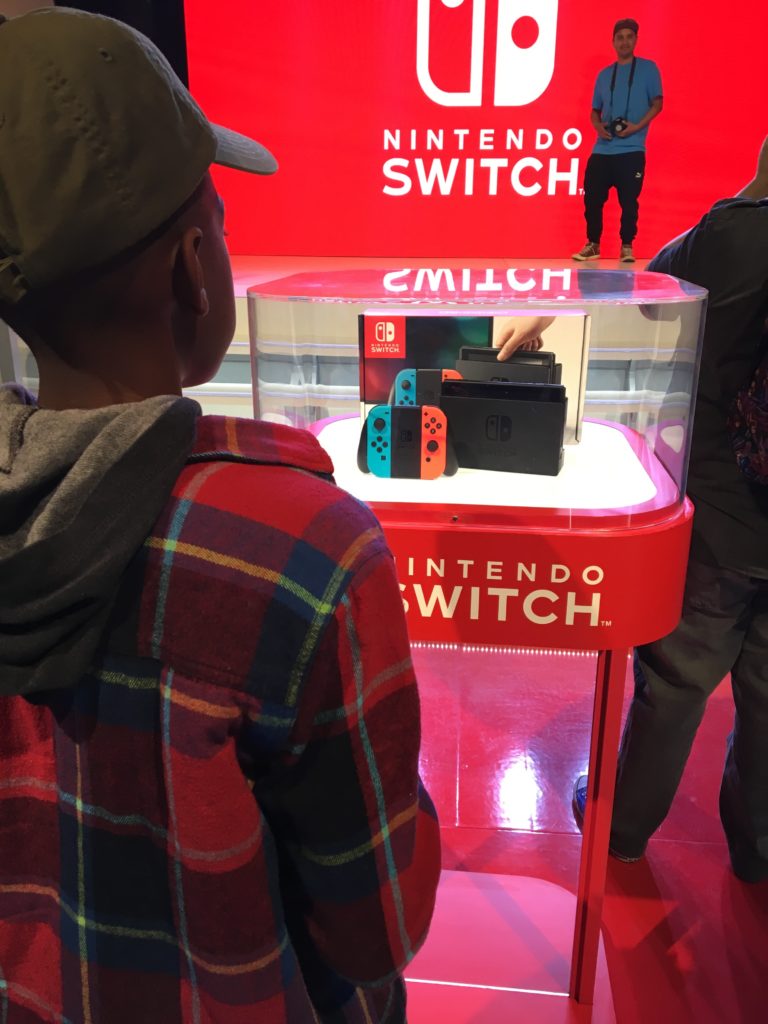 At home the system rests in the Nintendo Switch dock, which lets you play with family and friends on a TV in the comfort of your living room. By simply lifting Nintendo Switch from the dock at any time, the system instantly transitions to handheld mode, and the same great gaming experience that was being enjoyed at home now travels with you. The portability of Nintendo Switch is enhanced by its 6.2-inch screen, which displays bright, high-definition gameplay at the park, on an airplane, in a car, or at a friend's apartment.
I may have lost in every game but my competitive side would not allow me give up and I wanted to learn all of the games.  I did not quit get it right and now I want a Nintendo Switch.  Whether you are a gamer or not you will you will want one of these gaming systems.  I like the look, the capabilities and the games.  When I get one I will definitely have guest over for game night.
For additional information go to  www.nintendo.com/switch and the full list of Nintendo Switch game titles can be found here.