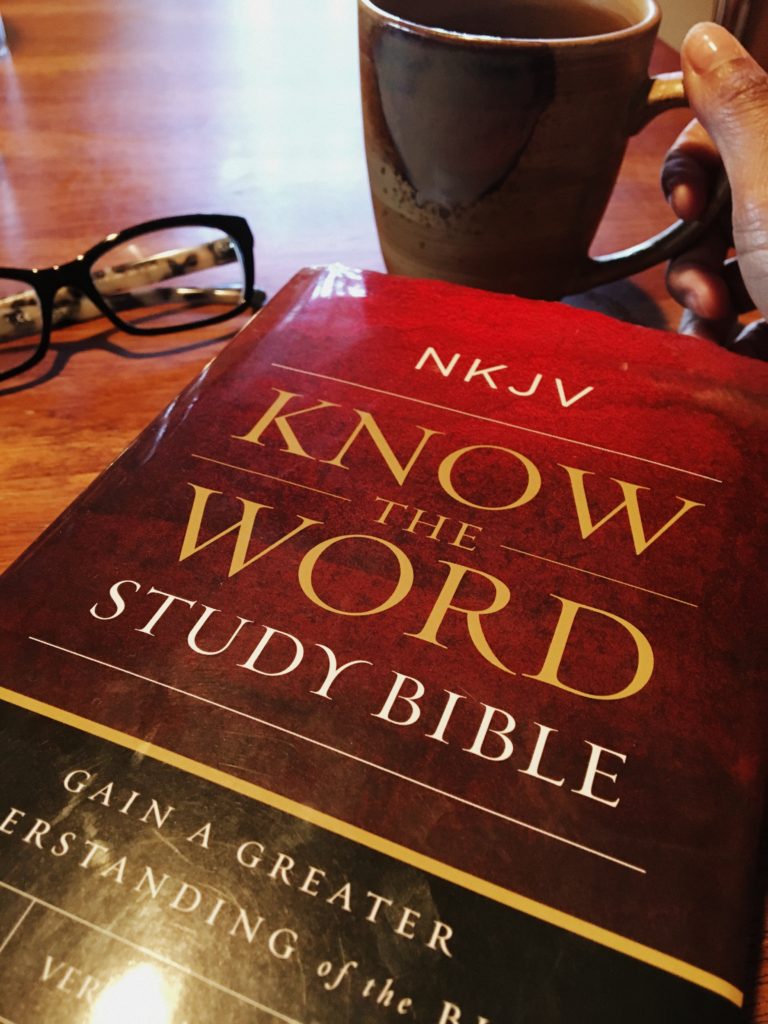 As I grow spiritually I am seeking a better understanding of the Word through Sunday Worship,  Wednesday Bible Study and when I study the Bible on my own.
I recently ordered the NKJV Know the Word Study Bible.  I selected the NKJV Bible Know The Word Study Bible has three easy ways to begin studying Scripture and helps individuals transition from being a casual reader of the Bible To becoming a regular student of the Bible.
Book by Book – The book-by book series of notes leads you through the main points of each book of the Bible.
Verse by Verse – The verse-by verse notes help you to dig deeper into God's Word.
Topic by Topic – The topic-by-topic studies, which cover 21 theological topics, guide you through a series of insightful notes and give you a thorough biblical understanding of each topic.
When I received this Bible I told someone about it.  Without looking at it they said, "You have to be careful about reading study bibles because the tend to have the opinion of someone's interpretation that could be wrong."   I agree this is possible and it this can be found in any study Bible.  There are notes within this Bible that have scripture to support what is being said.  While reading the notes I make sure to watch for anything I may think is questionable and go to other people I know that are studying the Word to see if they have the same interpretation.
So far I am pleased with this study Bible.  I got this bible because my old Bible started falling apart.  It is taking some time to get used to the new crisp pages, that are not easy to turn because they are stuck together.   This is a minor adjustment because as I use it more it is starting to feel like it belongs to me.
I got this Bible in hardcover and love the durability and size.
I usually make little notes and/highlight.  This bible has no room for my little notes, but that is fine.
As I focus on growing more in the Word, I think I made a good choice by selecting the NKJV Know the Word Study Bible.