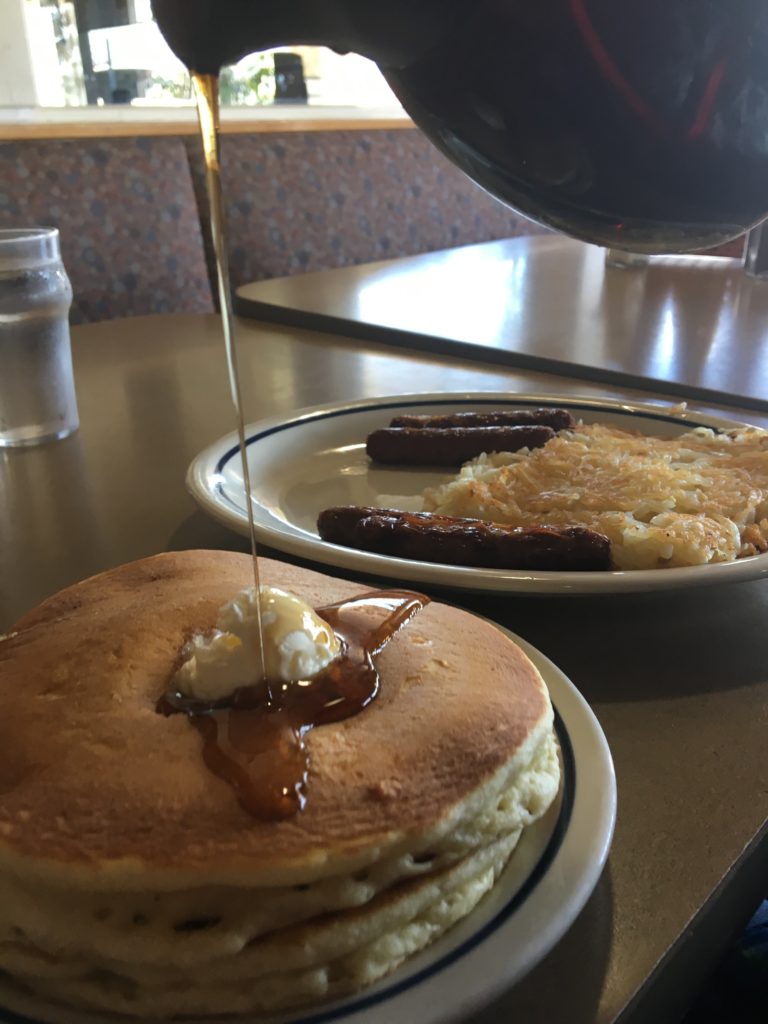 IHOP has extended their All You Can Eat Pancakes offer to February 12th.
IHOP's 'All You Can Eat Pancakes' offer features a great value on the fluffy, golden pancakes that set the breakfast standard almost six decades ago. After enjoying a full stack of five Buttermilk pancakes – or a short stack of two pancakes with a combo plate of eggs, golden hash browns and choice of sausage, ham or hickory-smoked bacon – guests can request additional short stacks of two Buttermilk pancakes until they've fulfilled their craving. 'All You Can Eat Pancakes' is available all day, every day until February 12th at participating IHOP restaurants nationwide.
This past weekend my family dined at IHOP and ordered the All You Can Eat Pancakes.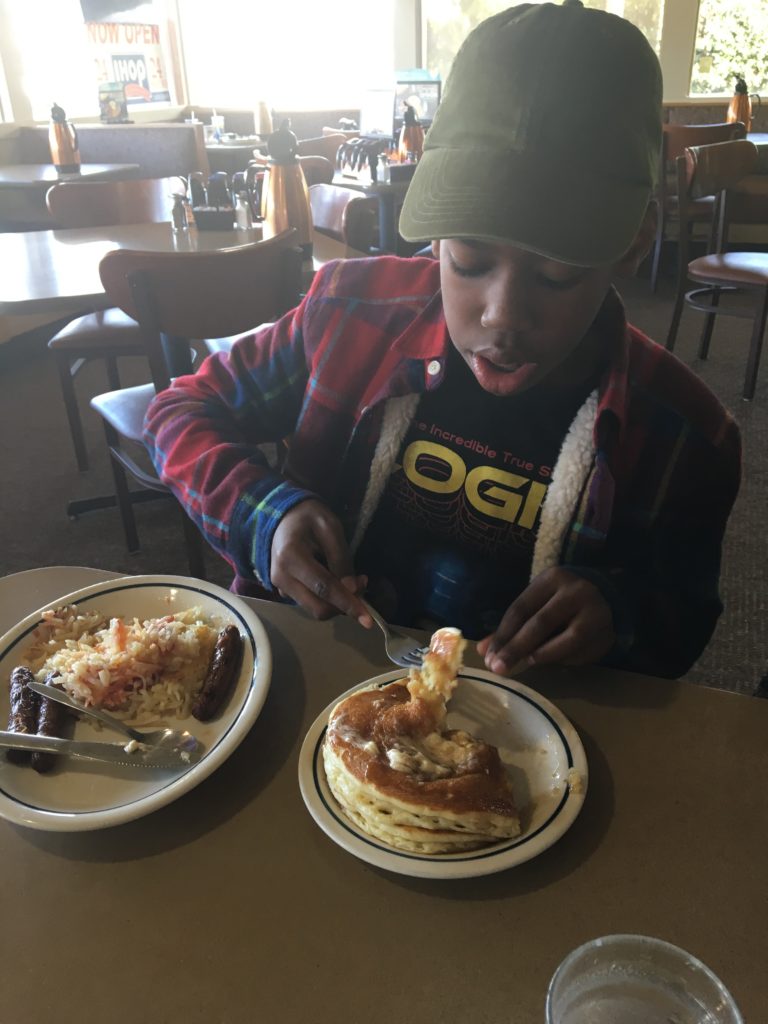 My son usually orders his meals from the kids menu, but he had never heard of all you can eat and after explaining it to him I then told him he could see how many pancakes he could eat.   He was sure he would eat a ton of pancakes.  He ordered the original buttermilk pancakes hash browns and turkey sausage combo.   I was happy to see him so excited about this.  This is definitely something I would not allow him to do normally.  He has been eating a lot lately, so this would be great for him.  After eating  his first stack of pancakes and his sides he was unable to eat any more food.  When the waiter came back to see if he wanted more and saw that he could not eat any more, he suggested my son take a stack to go.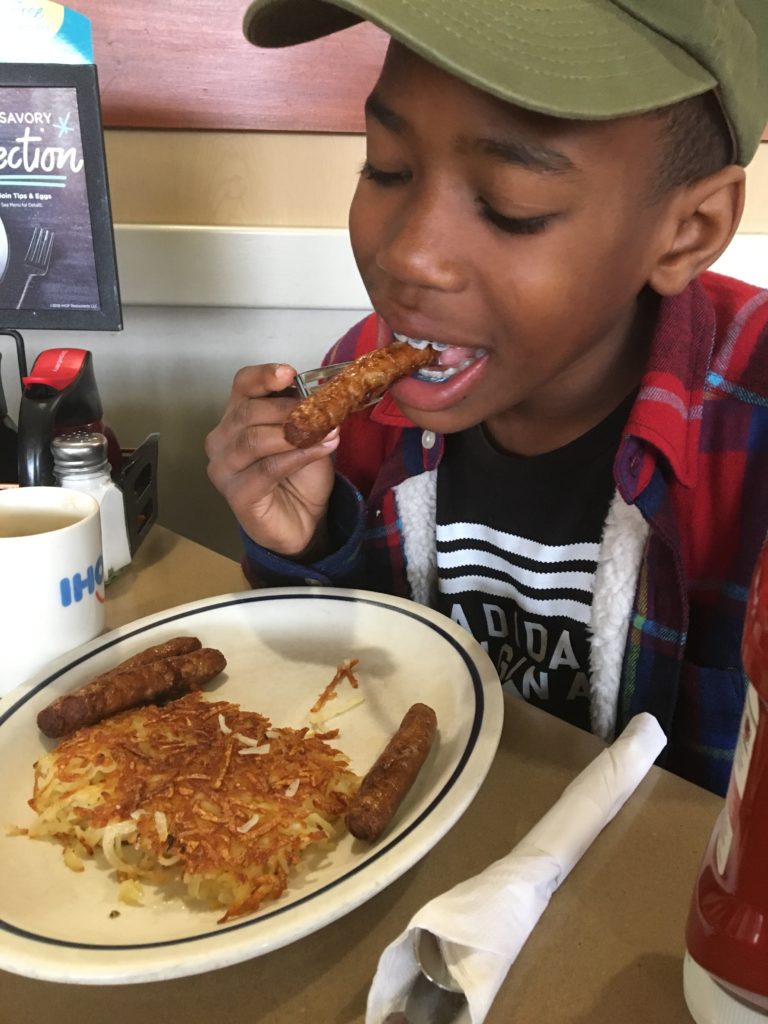 The next morning, I decided we should go back to IHOP because, I did not order pancakes and they looked delicious.  This time everyone in our party ordered all you can eat buttermilk pancakes with hash browns turkey bacon and/or turkey sausage.  Just like my son we either were too full to order another stack or were trying to finish the stack that came with our combo.  It did not matter to me that I did not eat a ton of pancakes, I was happy that my craving for delicious buttermilk pancakes was being satisfied.