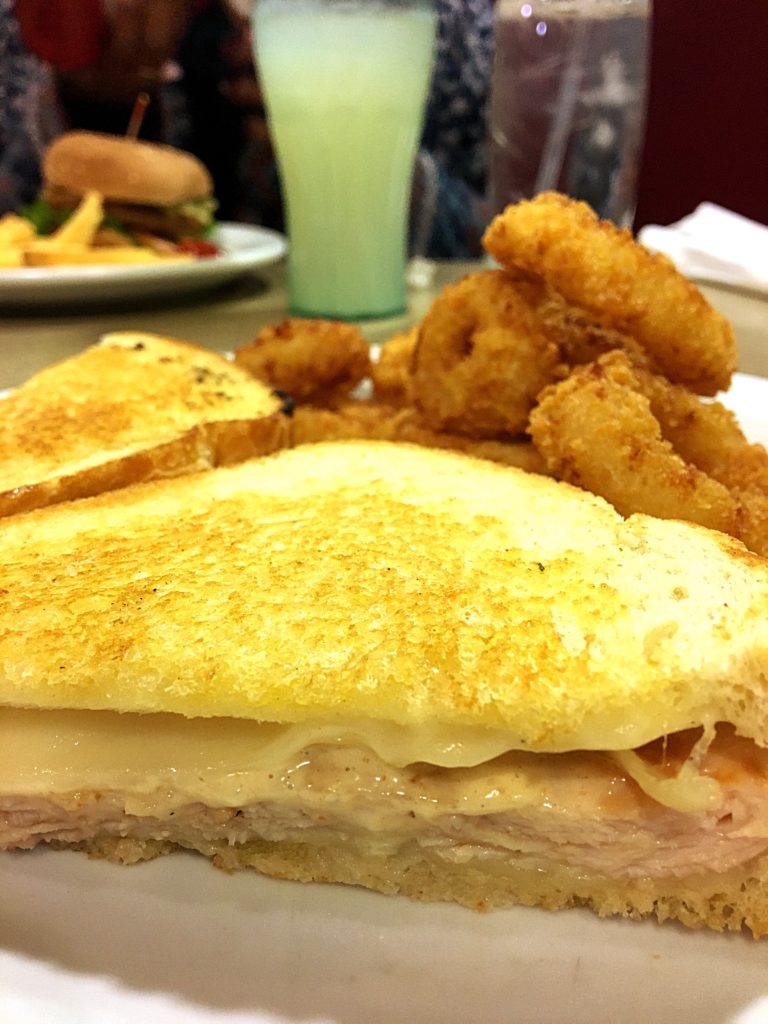 Have you heard about the  $2 $4 $6 $8 Menu at Denny's?
These deals were introduced nationwide last week and my family had to check them out.
A fresh, new and budget-friendly lineup of Denny's all-new Buttermilk pancakes have been added to Denny's already impressive $4 Value Menu, which also includes the diner's famous $4 All You Can Eat Pancakes offer.  Who does not enjoy a Denny's pancake special?
The new offerings feature a variety of pancake breakfasts that are also available in $4 Short Stacks, including the New Super Blackberry Breakfast.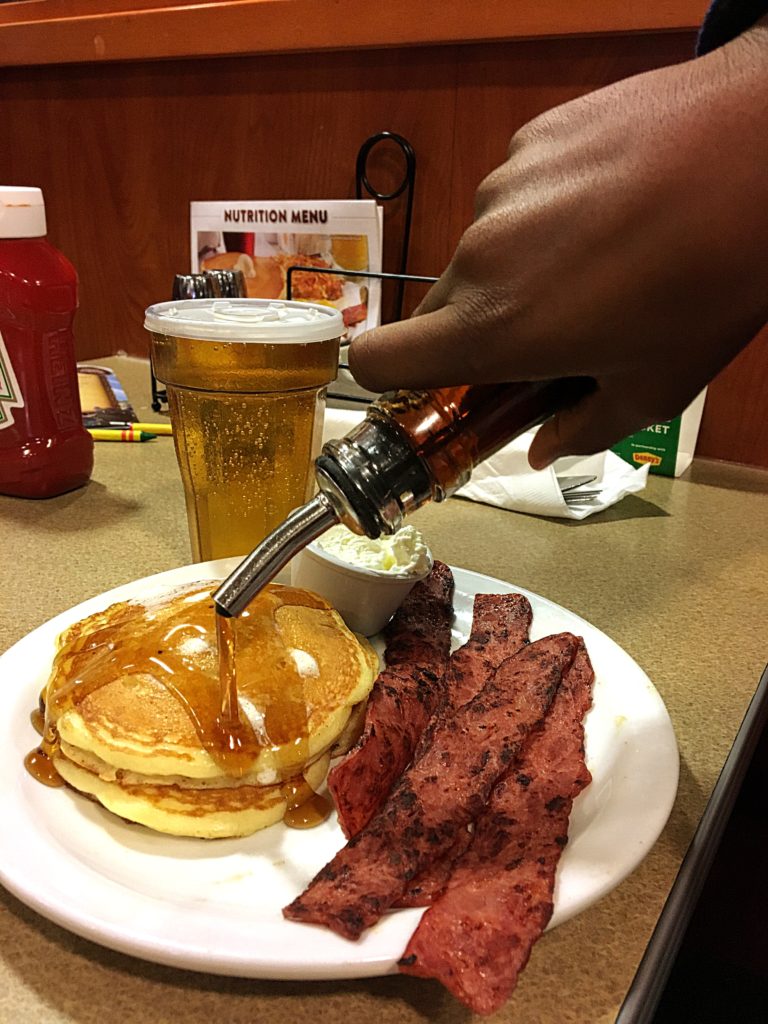 The prices are right and the serving size are great!
I had been craving a sandwich so I  ordered the $6 Southwest Turkey Sandwich with a cup of soup.  I substituted my soup for onion rings at no additional charge.   My sandwich was more like a turkey melt, because I asked them to leave out the avocado.
My son ordered the value slam.   He substituted his egg for two more slices of turkey bacon at no additional charge.  When his food arrived I seriously thought, maybe I should have ordered the pancakes.  As he was scarfing them down I asked him how was his food.   He smiled and said, "Good!"  I did taste his bacon.  There was a consensus that the bacon was good.
My daughter joined us as also.  She did not order from the value menu she ordered a veggie burger and fries, which was reasonably priced.
Dining at Denny's definitely does not break the bank.  So check out their $2 $4 $6 $8 Menu.  Trust me your stomach and your wallet will not be disappointed.