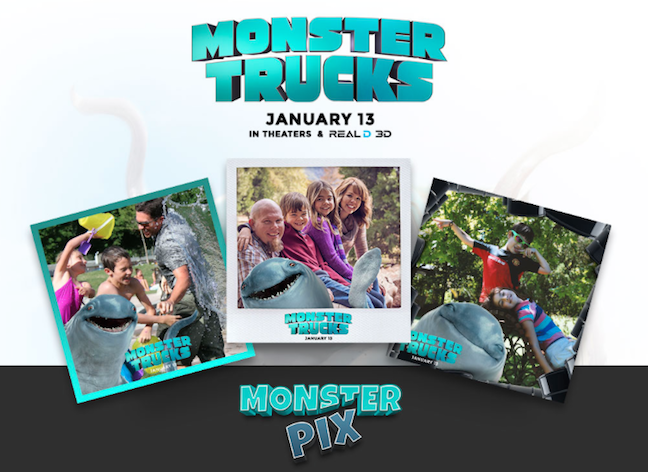 My son was excited to hear there would be a Monster Trucks movie coming to theaters on January 13th.   Every time he sees the trailer he says "We have to see Monster Trucks!"

The film stars: Lucas Till, Jane Levy, Barry Pepper, Thomas Lennon, Rob Lowe, Danny Glover, Amy Ryan, Hold McCallany, Frank Whaley
Synopsis:
Looking for any way to get away from the life and town he was born into, Tripp (Lucas Till), a high school senior, builds a Monster Truck from bits and pieces of scrapped cars. After an accident at a nearby oil-drilling site displaces a strange and subterranean creature with a taste and a talent for speed, Tripp may have just found the key to getting out of town and a most unlikely friend.
Melding cutting edge visual effects and state-of-the-art CGI, Monster Trucks is an action filled adventure for the whole family that will keep you on the edge of your seat and ultimately touch your heart.

In anticipation of the movie  I would like to share these download Monster Trucks activity sheets and play the new Monster Trucks mobile game on iOS.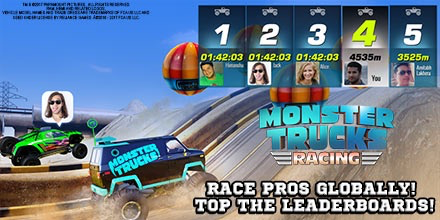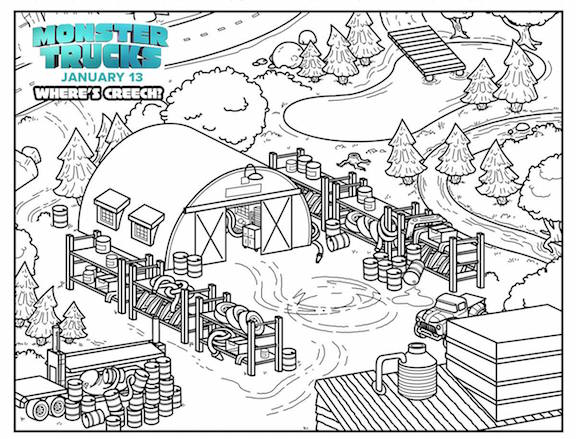 Monster Trucks Official Channels
Hashtag: #MonsterTrucks
Facebook: /MonsterTrucksMovie
Twitter: @MonsterTrucks
Instagram: @MonsterTrucks
Don't forget Monster Trucks will be in theaters this Friday, January 13th!