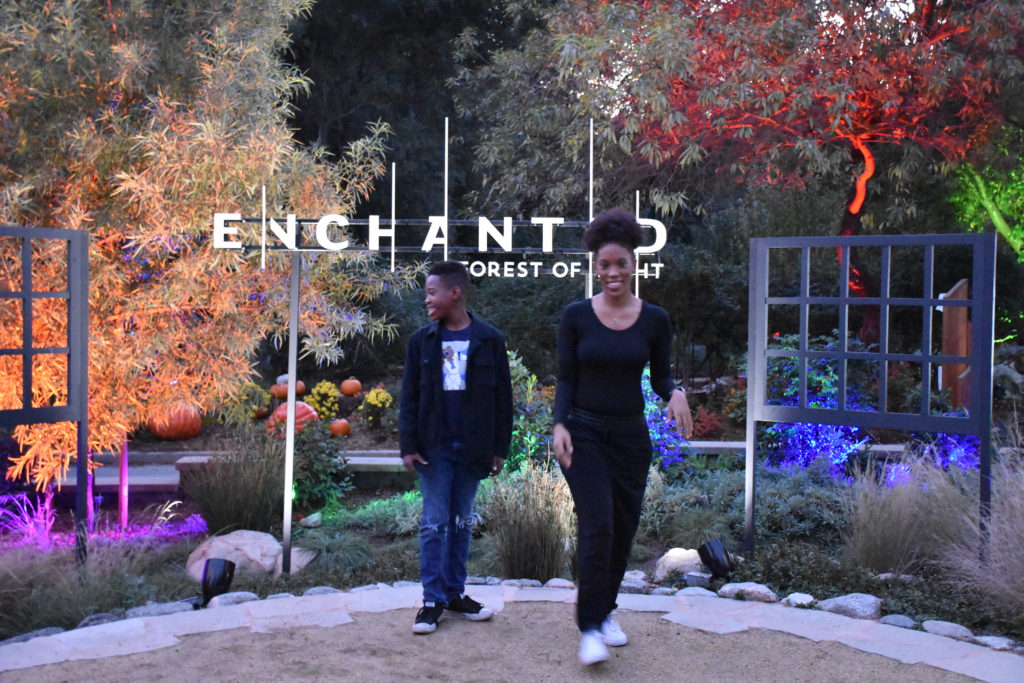 Enchanted: Forest of Light at Descanso Gardens is a sight to see.  Join the celebration from November 25, 2016 – January 8, 2017 and witness the beauty of enchanted garden lights.
My family walked in amazement as we passed the many plants that were brought to life with amazing colors and lights.  We arrived early and the lights were not as bright, but they brought out cheers of excitement.
As night fell the garden was completely transformed.  We walked the marked trails and snapped photos and talked.  We were definitely in another world.  One of my favorites was the Ancient Forest.  Descano has grouped examples of ferns, cycads and conifers into an ancient forest, one that suggests how the world might have looked during the days of the dinosaurs and before the advent of the flowering plants.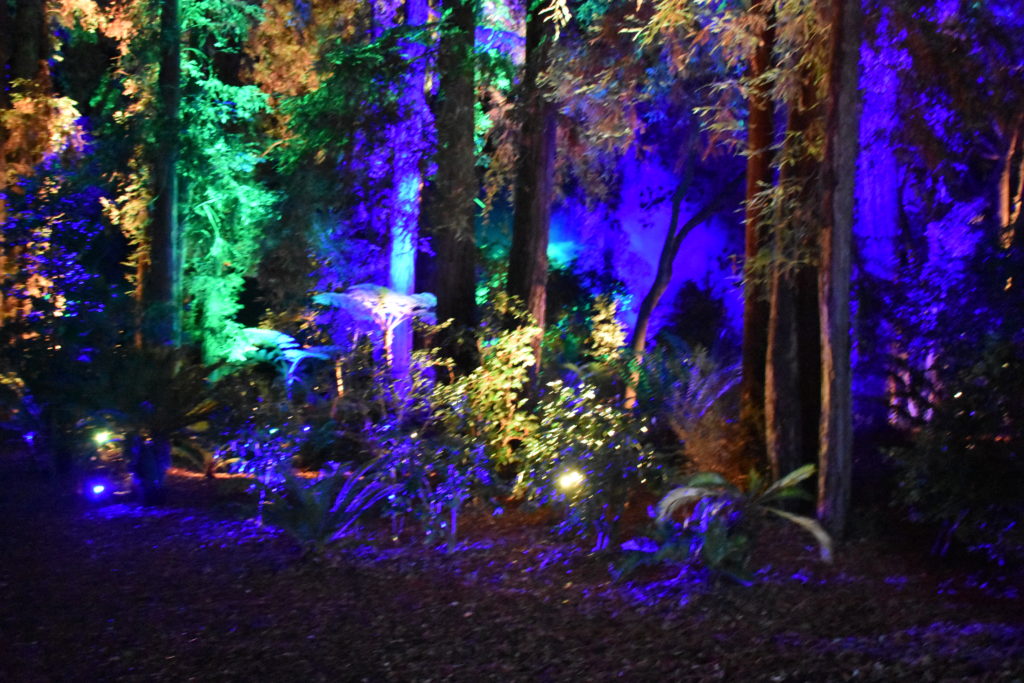 Like many of the visitors we found ways to include ourselves in these amazing lights.  When we entered Symphony Oaks we immediately sat near the lights, jumped over the lights and found ways to see how cool we looked in the lights.  My son had to strike a cool pose.  Well we all did.   The coast live oak tree is the keystone species of the Descanso forest.  It provides food, shelter and habitat for up to 5,000 different species of insects, butterflies, birds, reptiles and mammals.  They are specially lit for Enchanted and bathed in a bright, white light.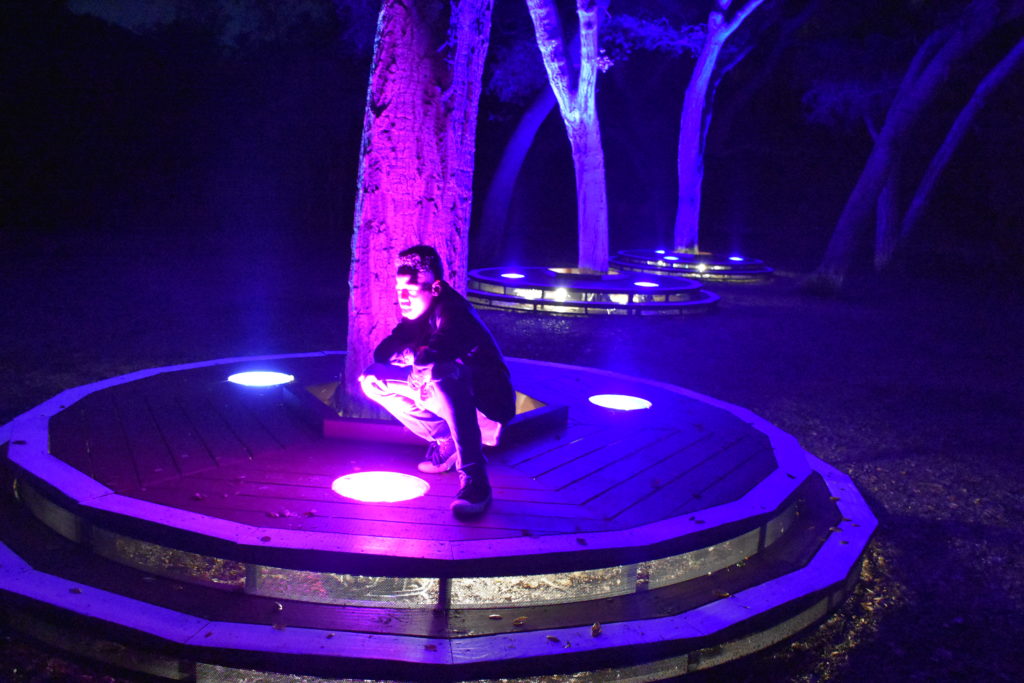 The cool dude pose changed as soon as my son saw the Luminous Lawn.  Kids of all ages ran around and across the lawn as the lights changed colors.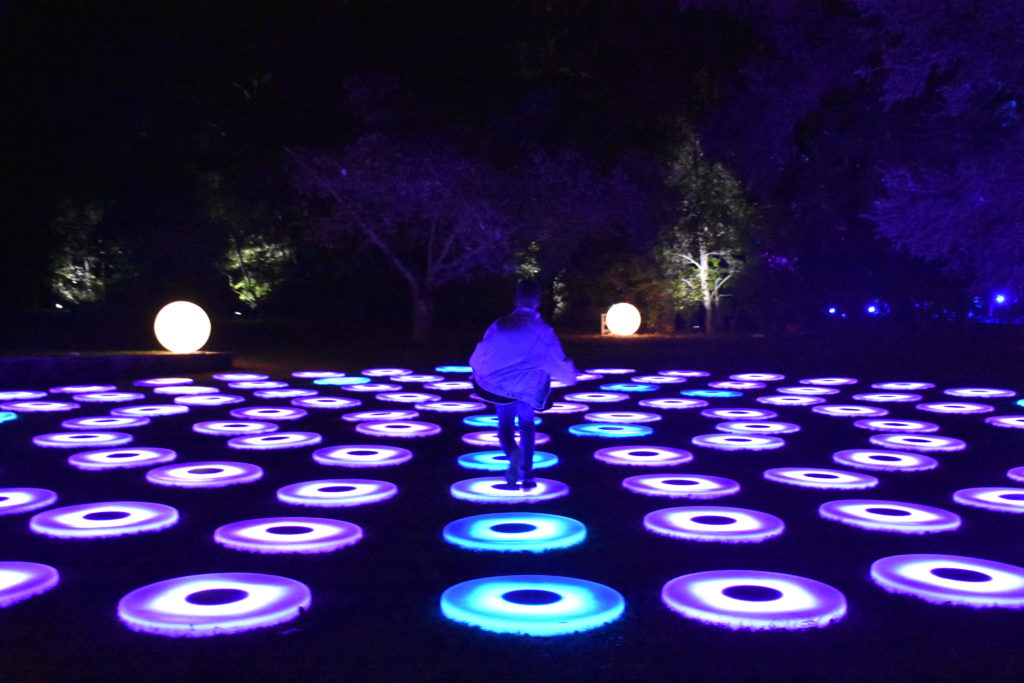 We all calmed down when we made it to the Garden of Good Fortune.  2016 marks the 50th anniversary of the  Japanese Garden at Descanso.  We sat, talked and took in the beauty of the Garden.  We did not want to leave.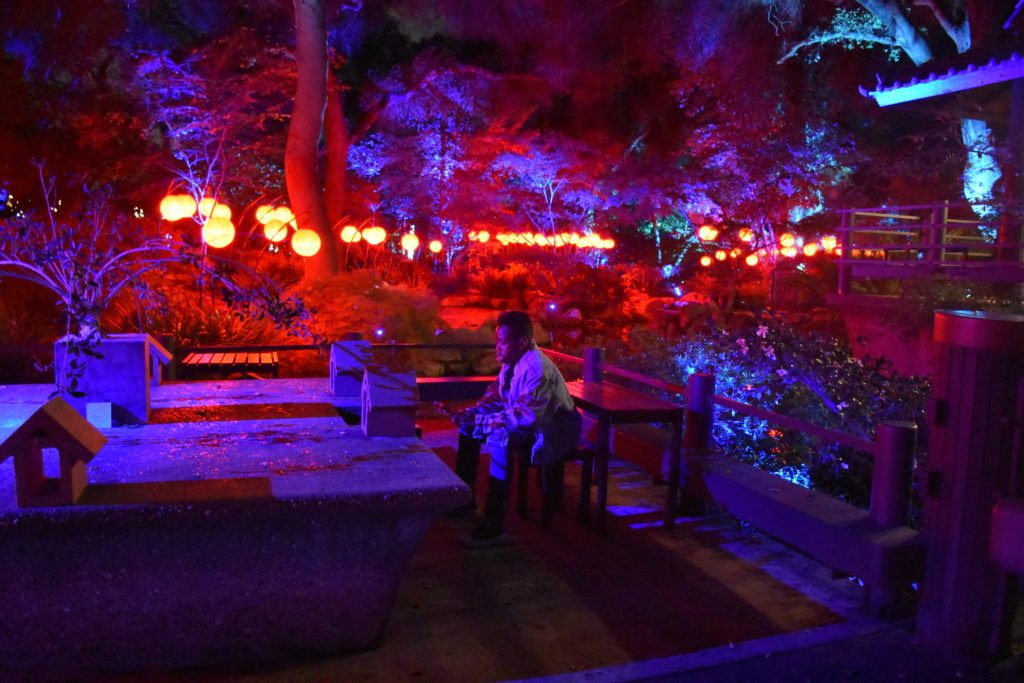 My family absolutely enjoyed our experience with the many plants and places and the enchanted lighting.  When you visit plan to be there for a while.   This is something the entire family will want to take in and enjoy.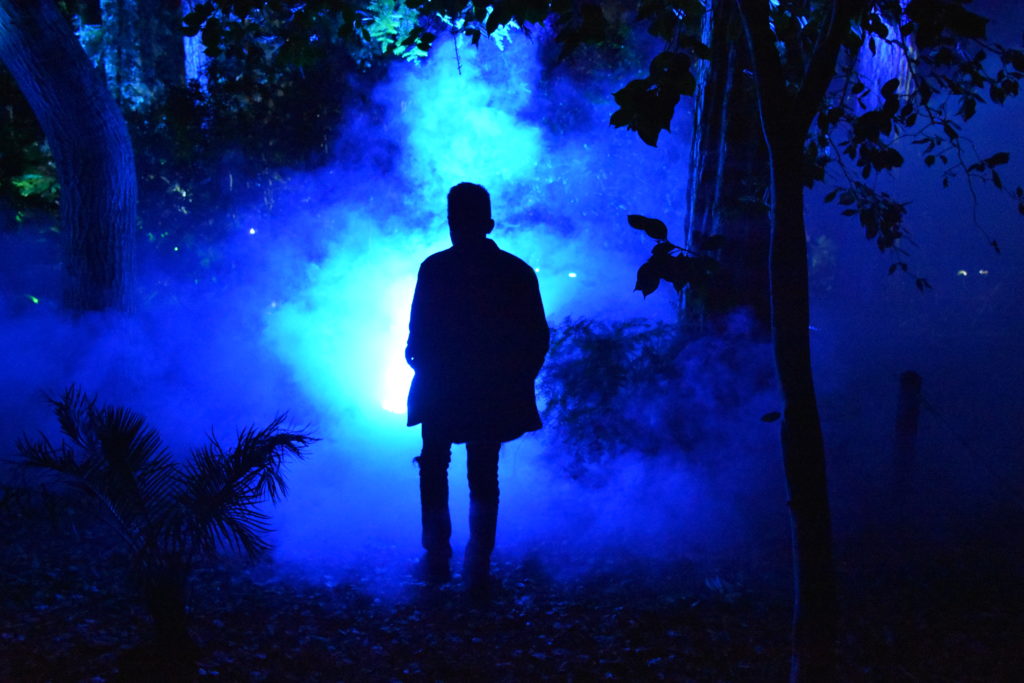 The highlight of our evening was Enchanted: Forest of Light, but my son was excited when he was interviewed by ABC 7.  He was eager to tell them how much fun he was having and trust me he received many calls from friends saying they saw him on the news and they are asking their parents to take them to see the lights as well.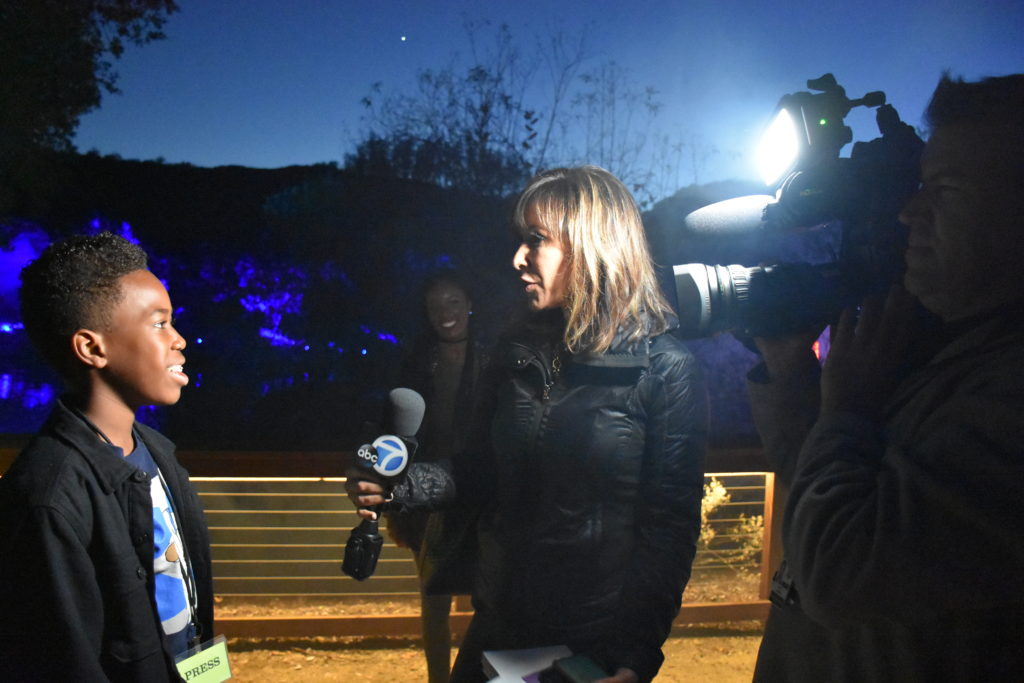 If you are looking for holiday events in Los Angeles, Enchanted: Forest of Light at Descanso Gardens is one holiday activity you do not want to miss.   Again, it is open November 25, 2016 – January 8, 2017.  Purchase tickets here.
Happy Holidays
Disclosure: Sponsored post.